Welcome to Mountain View.
Life in Mountain View resembles a true Mayberry experience. Hardworking and fun loving, the folks of Mountain View provide a welcoming smile to all and proudly share their love of this charming community.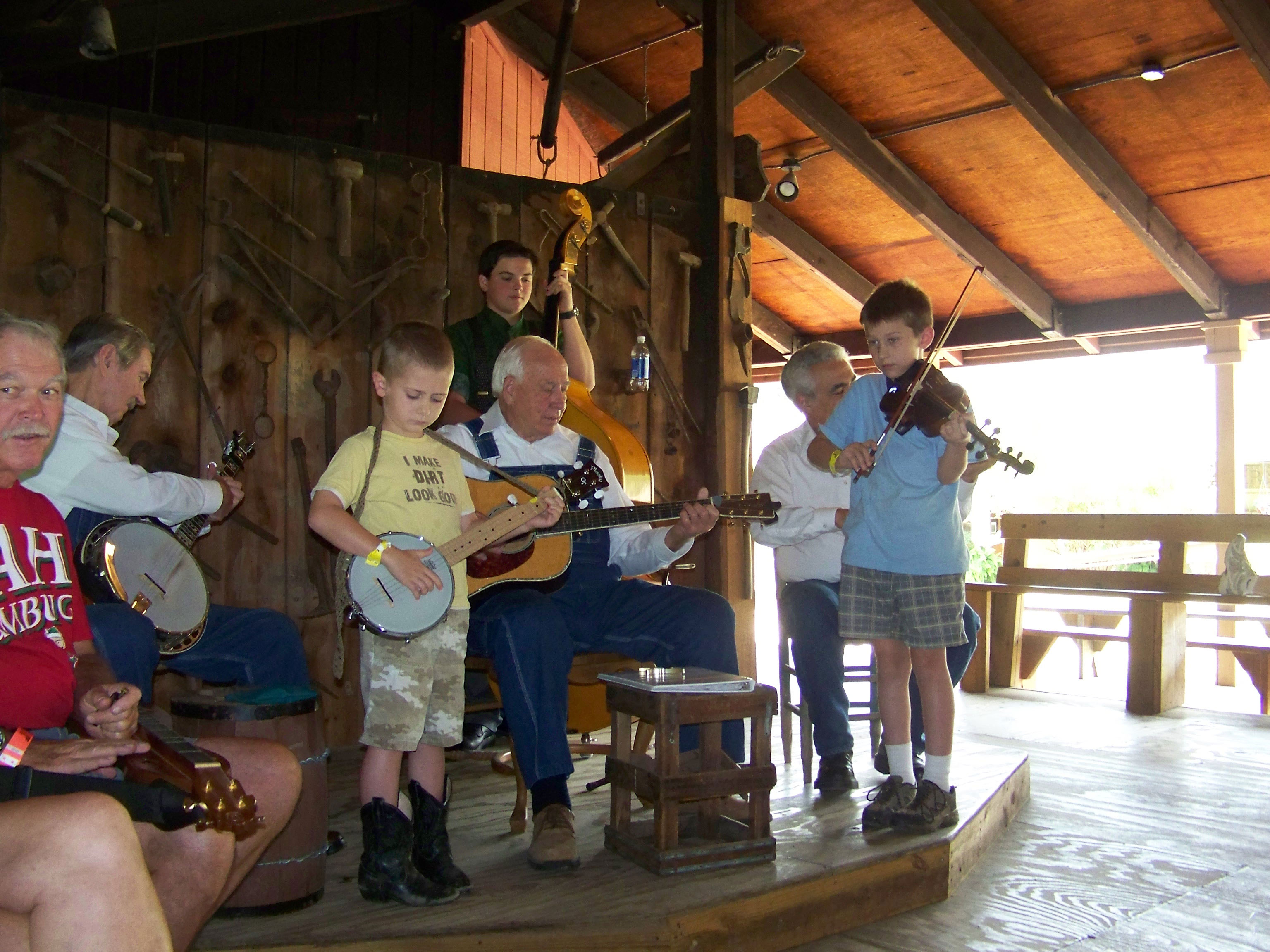 Known as the Folk Music Capitol of the World, Mountain View is dedicated to preserving the music, crafts and heritage of the past. Yet, its citizens look to the future and strive to continue to responsibly develop its natural resources.
We lived there for a while when my husband was the director of the Ozark Folk Center. These are some of my favorite things about life in Mayberry, I mean Mountain View, a small tourist town full of extremely nice people and have mercy, some memorable characters.
1. Music Roots
Music Roots is a music education program that teaches 4th through 8th graders the fundamentals of folk music. Kids are given free, yes, you read that right, free instruments such as fiddles, banjos, autoharps and mandolins, along with FREE weekly lessons on how to play them. Locally home-schooled children are also invited to participate at the school sessions.
The program's advanced students are generally invited to join the ensemble group, which takes their folk music training to the next level by performing at local venues and recording CDs.
Music Roots, a joint effort of the Mountain View Public School System and the Ozark Folk Center State Park, is supported in part by grant funding, but largely by the hospitality of the town's residents.
2. Mountain View Music
Scott and Shay Pool own Mountain View Music which anchors one corner of "The Square". It is not your typical music store. When you walk through the door you typically find Scott, a master Luthier, working on an instrument, most of the time a handcrafted masterpiece or the Music Roots instruments which he repairs for free. You will find Shay in the fiddle room or out on the porch teaching one of the local kids with her easygoing, fun style.
The porch is frequently filled with some of the best old-time musicians around (sometimes picking into the wee hours of the morning) and kids who "pick" a tune or two with them in the hopes of learning something from the old timers.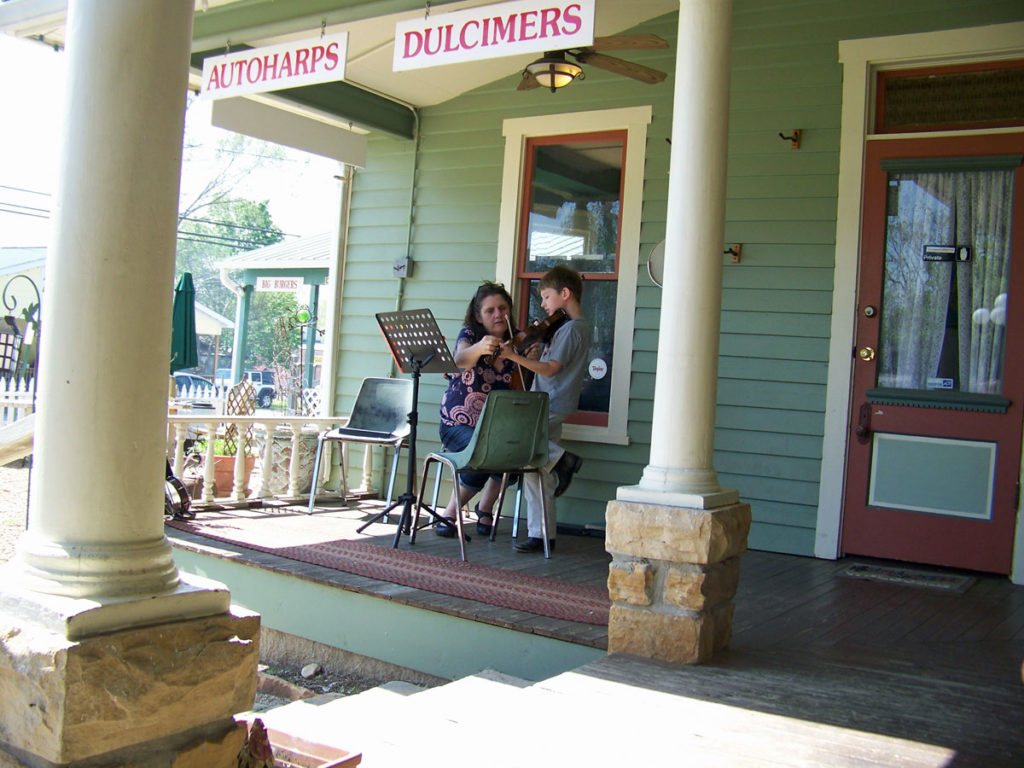 3. Classes at Ozark Folk Center
The Ozark Folk School will help you learn a new craft or polish up your skills. There are many classes to choose from. The Park Wife recommends a Soap Making Class with Linda Odom. She will teach you how to make soaps using old-fashioned ingredients and modern methods. Using vegetable oil, lye and water you'll make your soap. Then, you will create your own unique scent blends with essential oils. Linda is such a dear, sweet woman, you will love her and smell better.
4. PJ's Rainbow Cafe is a Mountain View staple. From a hearty breakfast to a delicious home style lunch or supper, the Rainbow offers a wide variety of dishes that are sure to please. You will be hooked on the great food, fast service and all the local characters who frequent this hometown restaurant. The big table in the back center is the locals table. Sit a spell, there are many fish tales to be heard. One teller of tales is Cowboy Storyteller/Poet Glenn Ohrlin. He is a National Endowment for the Arts National Heritage Fellow, meaning he is considered a national treasure.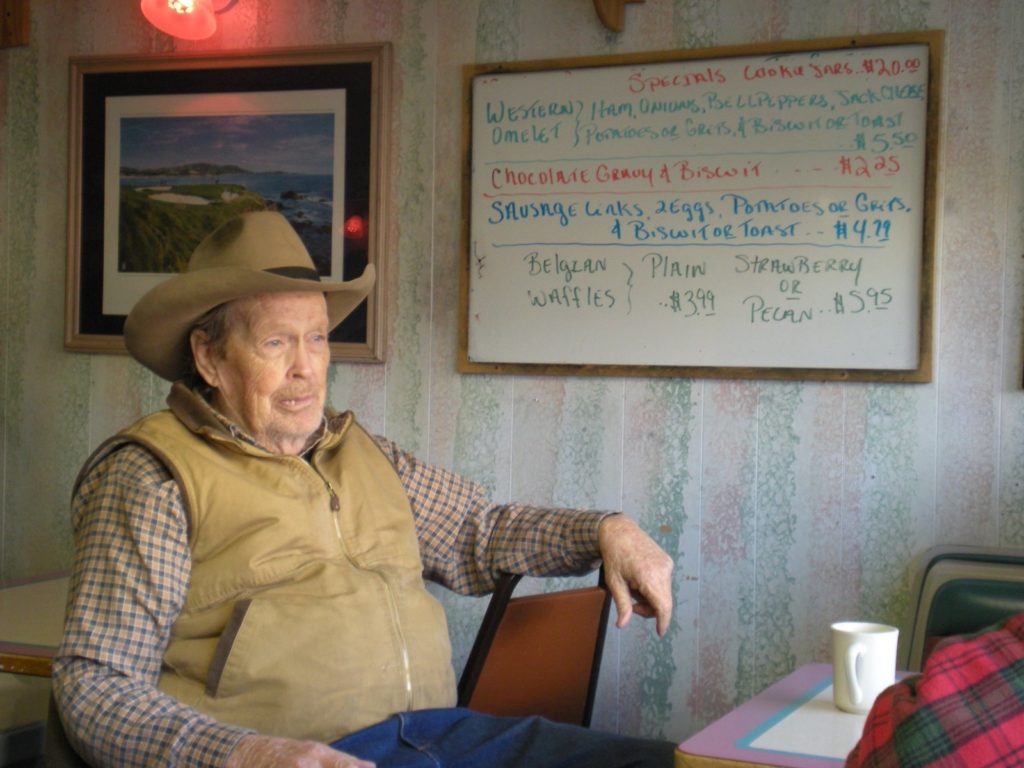 5. Syllamo Mountain Bike Trail
The development of the Syllamo Mountain Bike Trail, 50 miles in length, in the Sylamore District of the Ozark National Forest enables biking enthusiasts to experience this beautiful forest just north of town at their own pace. Pedal on.
6. Sylamore Swimming Holes
The water is the right temperature, o.k. the truth, it is COLD, and it's clean and it's clear. While you can cool off in just about any creek, you'll have the most fun at established creek swimming access areas. Go check out Amanda Farris's article A Day of Family Fun Near Fifty Six.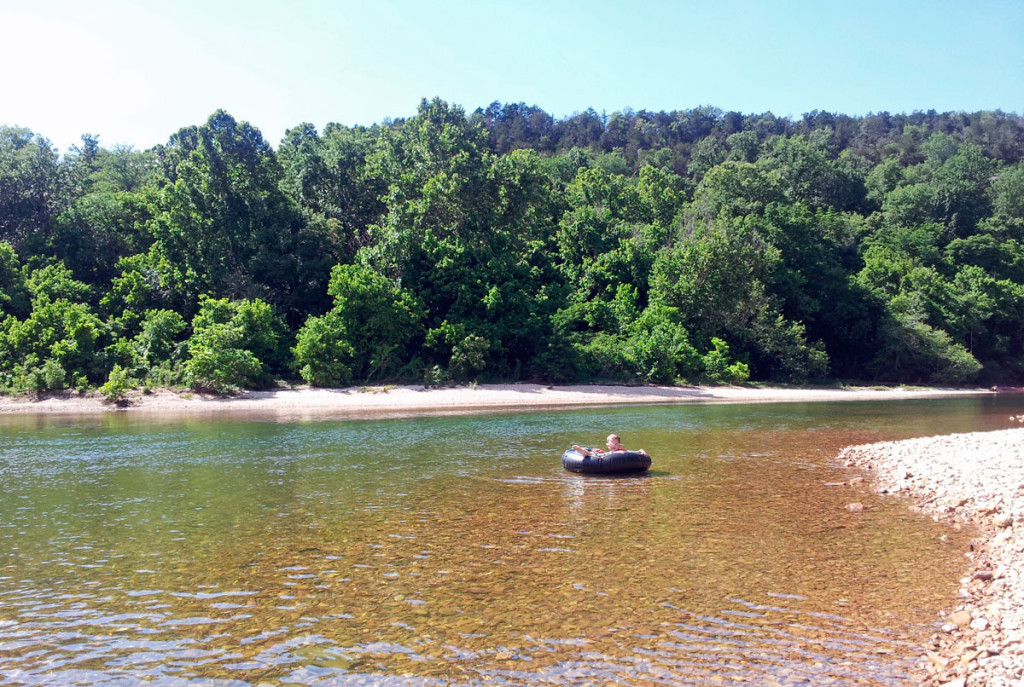 7. Ozark Folk Center Herb Garden
The Ozark Folk Center is home to one of the most diverse organic herb gardens in the nation and is made up of many different types of gardens planted throughout the park. Aside of the amazing plants, the main reason I – and most locals – love it is because of Tina Marie.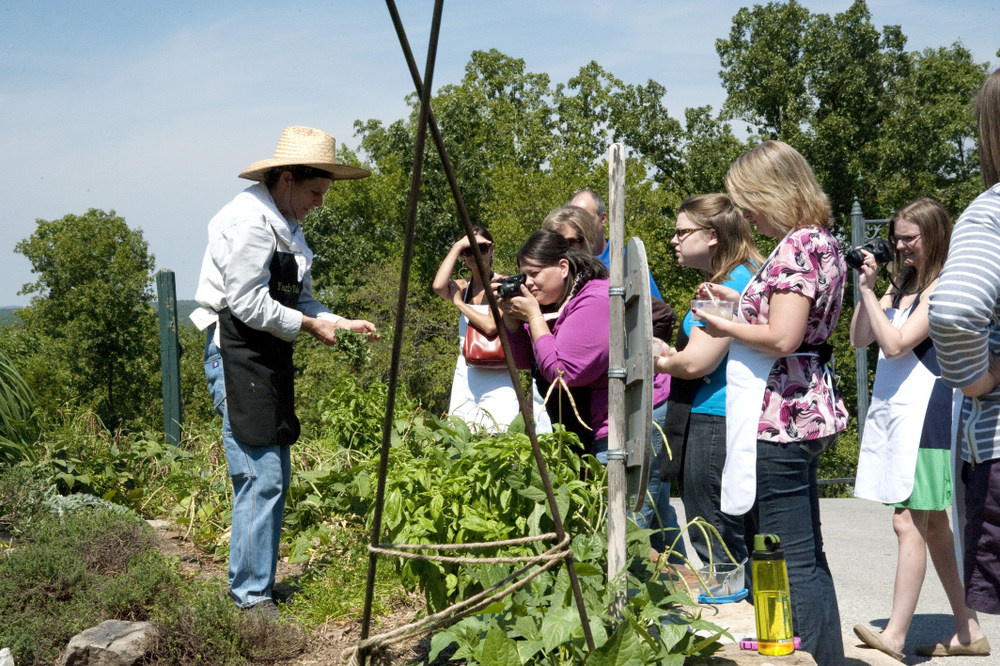 Tina Marie Wilcox has been the head gardener and herbalist at the Ozark Folk Center's Heritage Herb Garden since 1984. She is known nationwide as an entertaining and enlightening herbal educator. Tina's philosophy is based upon experiencing the joy of the process, perpetrating no harm and understanding life through play with plants and people.
8. Loco Ropes
Loco Ropes is a great adventure in Mountain View. It is a state-of-the-art treetop adventure park experience and a thrilling high wire adventure rope course with three different segments totaling 30+ challenges to test your nerve, endurance, agility, and strength.
They offer season passes, a must-have for Mountain View residents. Read more from when ARWB member Julie Kohl went Loco.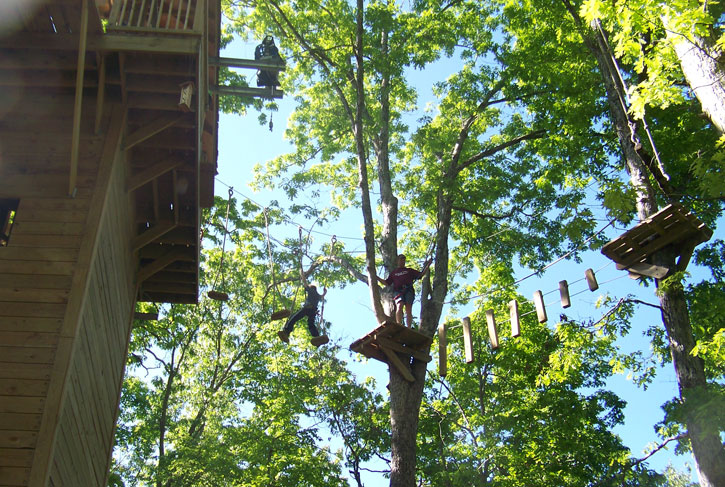 I think we all need a little glimpse of Mayberry: Simplicity, kindness and love for your neighbor. That is what Mountain View is to me.