At a local running event, my kids snagged a First Security Penny Pockets card in their goody bags. A Penny Pockets card is good for a $5 initial deposit into a new Kids Club Savings Account. Getting the Penny Pockets card was the perfect motivation that we needed to go ahead and open up their very own savings account.
My granny gets the kids a new piggy bank every Christmas with change in it, so they had a lot of banks to get out and start counting.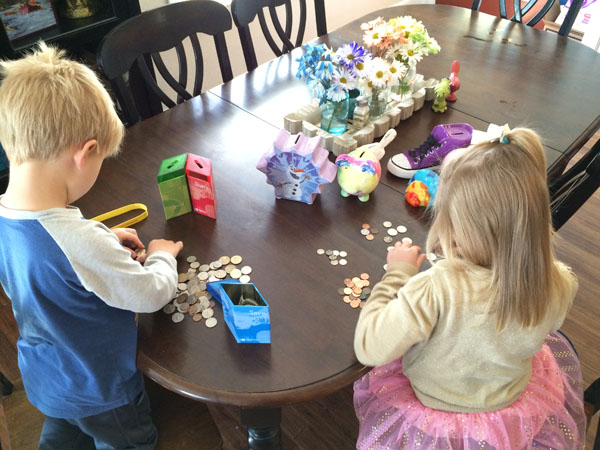 I had them separate their change into like categories and then they worked on counting it all on their own. It was a great use of their time and a fun learning activity.
I even made them do all the banking themselves. We headed to our local First Security Bank where our tellers know us on a first-name basis. They made the kids feel important as they were given their very own savings book ledgers with their Penny Pockets savings accounts.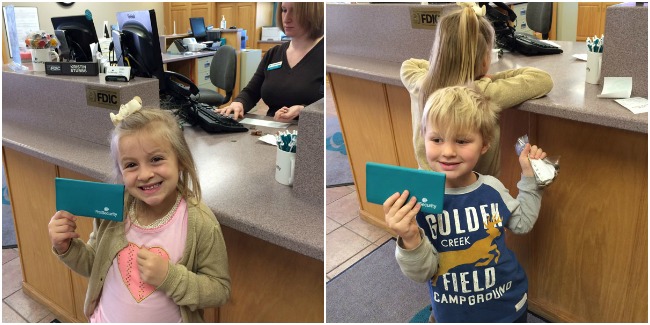 With our kids, we have been doing the Save, Spend, and Share categories with their piggy banks. My daughter had several different banks that she even labeled all on her own.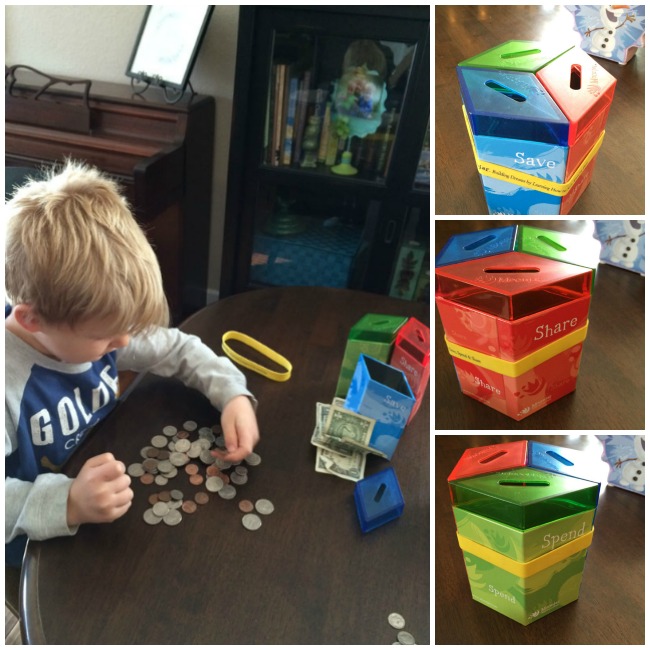 It's been fun since we opened up their Penny Pockets accounts. My daughter emptied ALL of her money, even her spending money, to put in her bank account.
She wanted something at the store recently and I told her she could use her own money and she said "No way mom, I'm putting mine in my savings account and saving up for a car."
She's 6.
Well, I'm glad she's learning to save at an early age!
My son, on the other hand, was trying to give his money away to anyone he saw at the bank. At least he has a generous heart.
I'm excited about them having their own saving accounts and starting to teach them money management, saving, and generosity all at the same time.
Another good point about them having their own savings accounts now is that the grandparents LOVE it. I have handed out their savings accounts numbers to all the grandparents. Sometimes they prefer to put a little money into their savings account rather than getting a toy gift for birthdays. Their grandpa will even come over and give them a handful of change to count as long as they will go and put it in their savings account.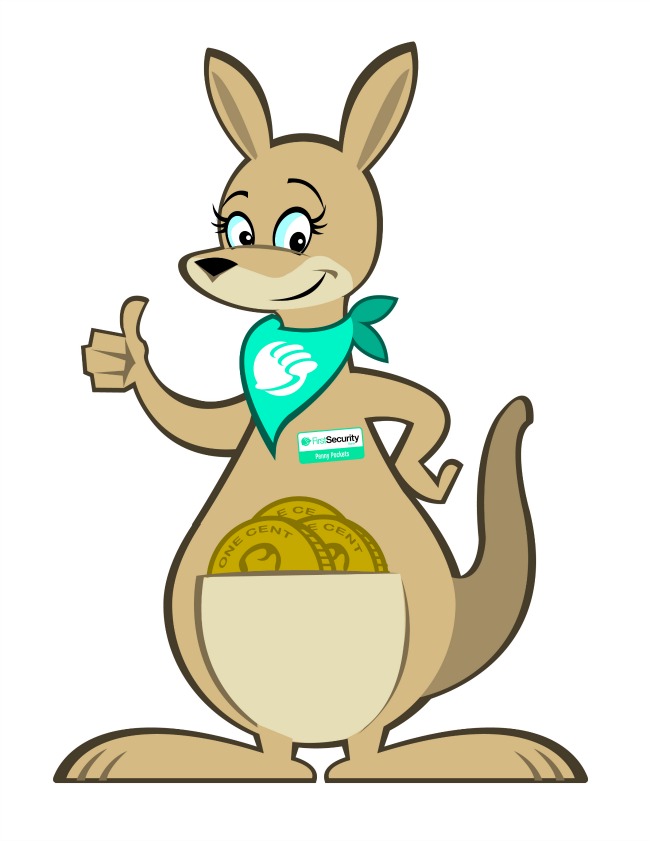 Thank you First Security Bank for Penny Pockets and the jump-start I needed to get them to open up their accounts.
Go and visit First Security today with your kids and help them open up their very own kids club account.