Rhea Lana's is an Arkansas-based company that all started with a mom, an idea, and a heart to help other moms. Rhea Lana Riner held her first consignment sale in 1997 with 11 consignors and three racks of clothes in her living room. She and her husband then developed a data entry and barcode system becoming the FIRST web based computerized children's consignment event in the country! Now the company is a national franchise and has events in 24 states and over 65 locations.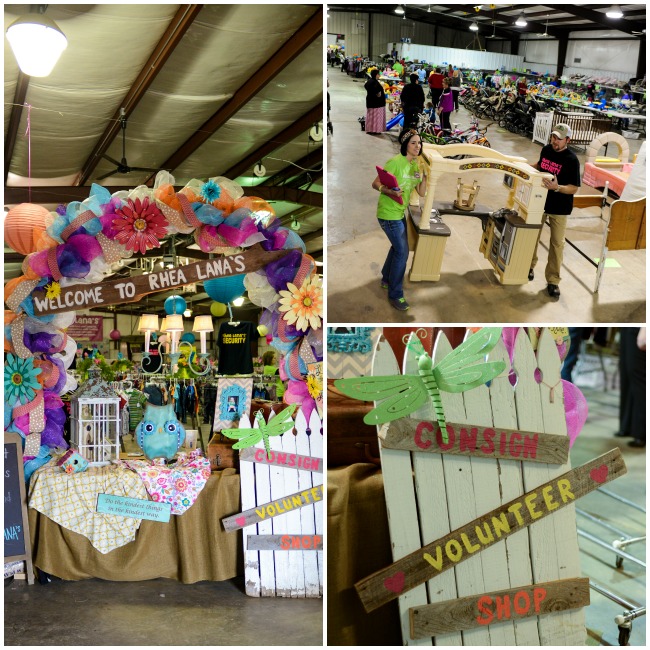 Let the de-cluttering and simplifying begin! Following the holiday madness where new clothes and toys have piled upon the old ones, you can find me in my laundry room gathering and sorting for the upcoming Rhea Lana's spring sale event.
But for me, Rhea Lana's isn't  just about getting my home de-cluttered, consigning clothes and making some cash to spend  on the next seasons wardrobe, it marks a time of year set aside for hanging out with my fellow Rhea Lana buddies without anyone hanging off me, pulling my leg, or needing their nose blown.
A time for laughing, grabbing a coffee, and taking the time with my mom tribe to talk about all the funny and cute stuff our kids do (and the not-so-cute things too). A time to cut up, catch up and play with a mission. Think Mom's Night Out, but at Rhea Lana's.
It all started for me just over five years ago when I was pregnant with my first child. I visited my local sale to stock up on a few of the items that I didn't get at any of my baby showers. Then, I started volunteering at the next event so I could get the shopping perk, letting my competitive streak show by beating everyone else to the great deals. I mean, who doesn't love finding a North Face jacket for $10, a Patagonia pullover for $15, or an awesome set of bunk beds for $100? Score!   Then, I moved into one of the manager positions for the Rhea Lana's of Searcy event, meaning two times a year Rhea Lana's is my life. 
But, I don't just like Rhea Lana's because of the good deals, earning cash for my clothes, and getting to be with friends. I get to witness a lot of good while working the event. There are so many people that come through those doors to shop, and everyone that comes in has a different story. There are the bargain hunters who do it for sport, there are the ones that just like to outfit their kids in name brand outfits in a one-stop shop, and then you have ones who depend and rely on Rhea Lana's to be able to put nice shoes on their kids feet or make enough money from consigning to put braces on their child. And one of the blessings I get to witness while being involved in Rhea Lana's is people coming to the rescue of others.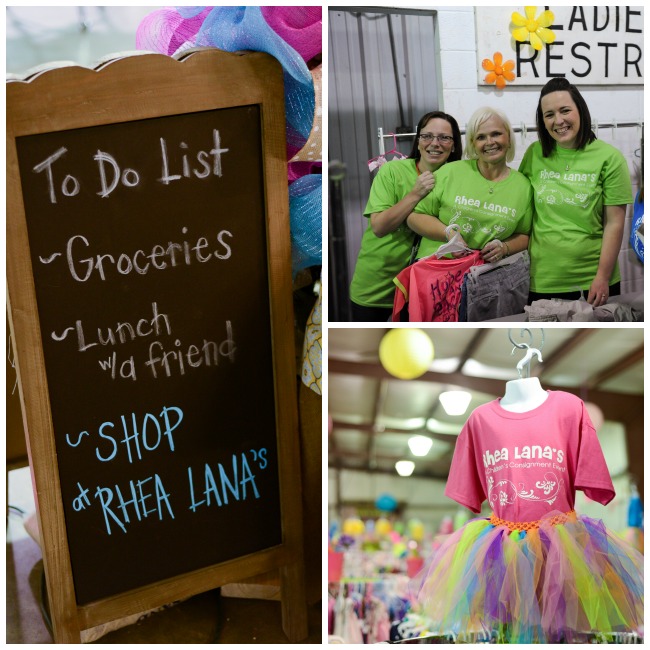 I have seen people come in and buy clothes for someone they didn't even know. All they knew was that a house burned and there was a need.
I've seen people pick up the tab for the person in front of them when they came up short.
I've seen people come in and be able to get exactly what they needed with the dollars they had in their pocket.
I've also seen those boutique outfit loving moms jump up and down when they find a Matilda Jane or Giggle the Moon set for a fraction of a cost.
I've seen the Mom-to-be race to grab the perfect swing to match her decorating scheme.
It's not just about the clothes and money. It's about connecting families, serving the community while stretching a dollar. And, it's not just for the moms. We love our dads who come and volunteer and shop!
You can get involved with your local Rhea Lana's by consigning, shopping or volunteering. I recommend doing all three! Consigning will earn you cash, volunteering gives you a shopping perk and you get to hang out with some great ladies, and shopping scores you some great deals. Win! Win! Win!
Find out more about Rhea Lana and her story of hard work, giving back, and supporting this grand adventure of motherhood on the Rhea Lana website. For Arkansas dates and locations, click here. 
If you're around this year, come visit me at the Searcy event March 9-14.  Make sure to say hi and please bring coffee.
All pictures are used with permission from zoephotographicgroup