When I was 14 years old, my parents gave me a beautiful black guitar for Christmas. I took that guitar to the court square of my hometown in Mountain View, Arkansas, where an older lady agreed to give me guitar lessons. We sat in a creaky old house, she on her stool and I on mine, and with the wisdom long life had granted her, she determined very quickly that I was not serious about music.
"This is serious business. It comes from the heart, or it doesn't come at all," she told me.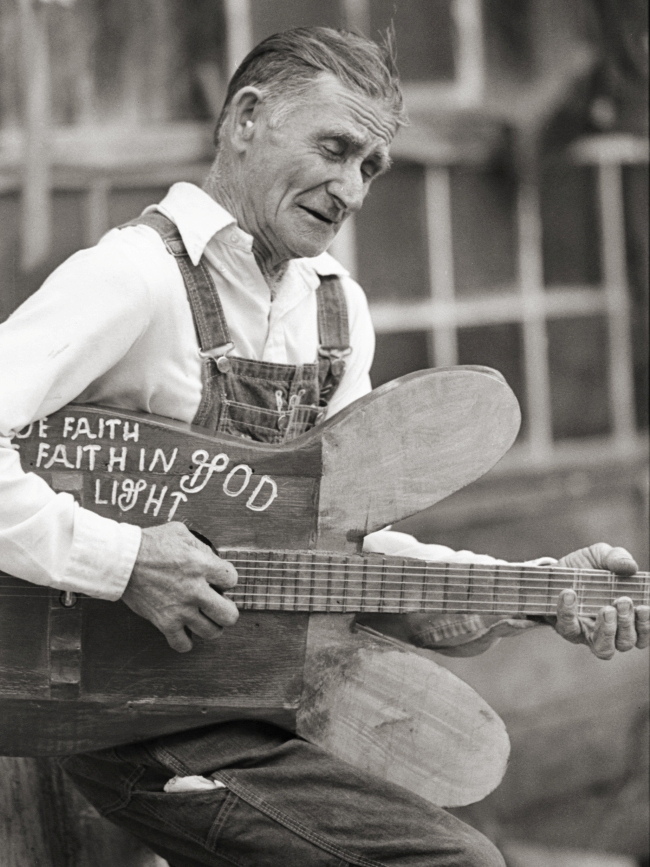 The only thing coming from my pre-teen heart at the time was a love for boys and books. My music lessons flamed out after one lesson and that shiny black guitar was delegated to a container under my dusty bed.
And even though I can't remember my music instructor's name, I've thought about her words many times over the years, firstly because in my hometown music is king. It's played, sung, and talked about. It's the primary way my childhood Ozark community holds proudly to its history.
But secondly, I've carried those words with me because I've learned that anything worth doing well, anything we love, it does indeed come out of our hearts. Our creative endeavors don't necessarily bloom from education, or books, or getting advice from other people. That magical part of us that creates comes from our hearts. It is our lifeblood. And it is, indeed, serious.
No other Ozark resident embodies that certain truth more than Ed Stilley.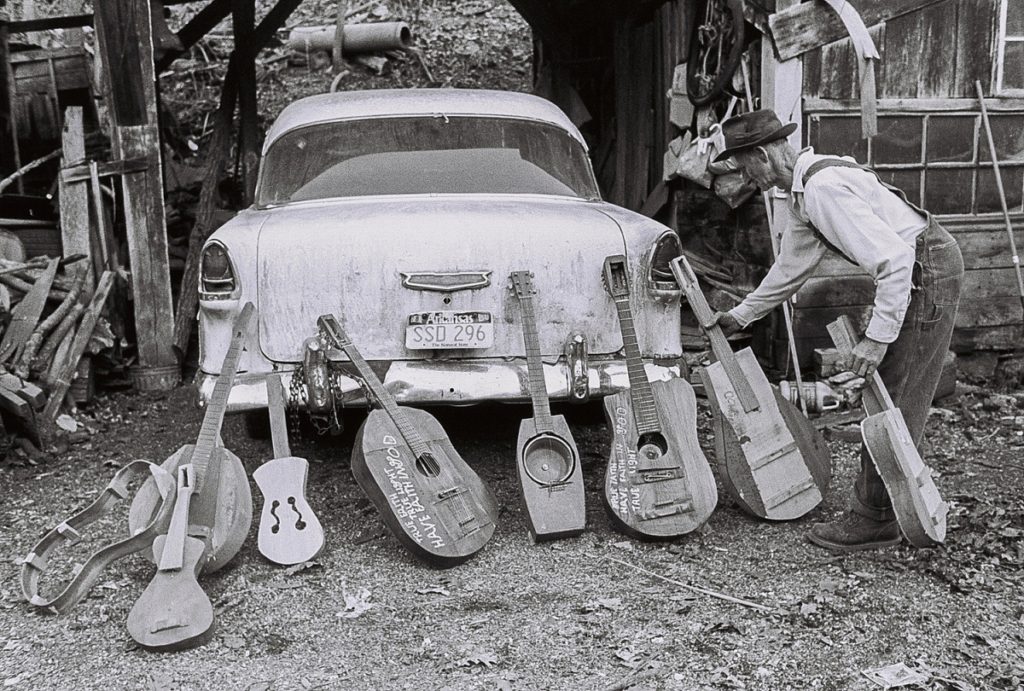 In 1979 Ed Stilley was a resident of Hogscald Hollow. He farmed there, living a quiet but full life with his wife and five children. And it was in this remote valley, filled with waterfalls and springs, that Ed began a life's work of creating from the heart.
He told others about his vision from God.
He told of God's message: make instruments and give them to children.
And so, with no training, Ed began making. For the next 25 years, he created musical instruments unlike anything created before. His dulcimers, fiddles, and guitars were made with scrap wood, screen door springs, saw blades, pot lids, stacks of dimes, and glass bottles. He decorated the sound box holes with marbles. And when he was done, he inscribed the instruments with his message for the world.
"True Faith, True Light, Have Faith in God."
Wherever his unique instruments traveled, whoever held them in their hands, Ed's vision from God was on display for all to see, physical proof of a man's answer to a calling. He took it seriously and it most certainly came from his heart.
There will be an exhibit dedicated to Ed and his life's work at the Old Statehouse Museum beginning November 18, 2016.
Ed Stilley's devotion, love, and his serious commitment to a vision leave me wondering how many songs are never sung, how many books are never written, how many paintings are never painted, and how many beautiful aspects of this world don't exist because we don't have time for visions anymore?
Likely, a lot.
Perhaps now would be a good time to take a trip to the Old Statehouse and reacquaint yourself with what creativity in action looks like. Ed Stilley had time for a vision from God. He didn't let busyness, or money, or lack of training get in the way of his life's work. He let beautiful things out of his heart. It's a powerful testament and example for anyone who keeps creativity and ideas locked away inside.
In the words of my one-time music teacher, these things are serious business.
These things are inside your heart.
Let them out.
*Images by Flip Putthof
Save
Save