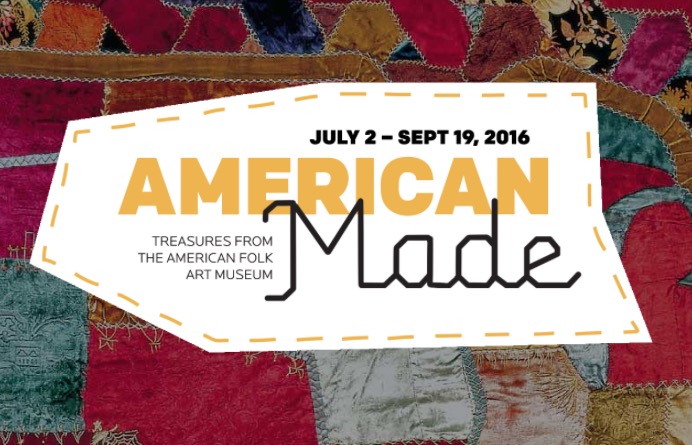 America's history as told through art already lines the walls of the Crystal Bridges Museum of American Art in Bentonville.
And now, the simultaneous history told by less-classically trained artists gets an examination there, too.
"American Made: Treasures from the American Folk Art Museum" debuts this week for museum members and the general public at the Bentonville art institution. It culls some of the best works from the American Folk Art Museum in New York.
"This is, in a way, America's alternative art history," said Stacy C. Hollander, deputy director and chief curator for the Folk Art Museum. "This is artwork that is first-hand testimony from Americans."
Hollander curated the collection specifically for Crystal Bridges. It is the local museum's first exploration of folk art.
"It's so complimentary with our permanent collection," said Mindy Besaw, a curator at Crystal Bridges.
The folk art collection, which can be viewed through Sept. 19, contains works made by ordinary Americans. Among the items featured are quilts, an ornate metal weathervane believed to have been forged in Paul Revere's foundry, furniture and carved duck decoys. Individually, they are somewhat random. Collectively, they show a story of a growing nation developing an identity.
"American Made" is short on known artists. In fact, many of the works are made by unknown artists, collected – and even considered art – long after the maker passed away. Instead, it highlights the ways Americans decorated their home, expressed their creativity and passed their time.
"When you look at folk art, you're being invited into someone's life in a very visceral way," Hollander said.
Continue Reading at Fayetteville Flyer