In the days after Craig Strickland's body was found near an Oklahoma lake where he and a friend had set out on a duck-hunting expedition, the band he led promised to move forward. Backroad Anthem was the collective dream of all of the bandmates. There was no doubt they would continue, said Toby Freeman, the band's lead vocalist.
The remaining members mustered their strength, and fans of the country-pop outfit rallied to the cause, too. A series of memorial shows followed almost immediately after Strickland was discovered by law enforcement officers near Kaw Lake on Jan. 4 of last year, more than a week after he went missing. One of those memorial sets found the band at George's Majestic Lounge less than two weeks after Strickland succumbed to hypothermia following a winter storm.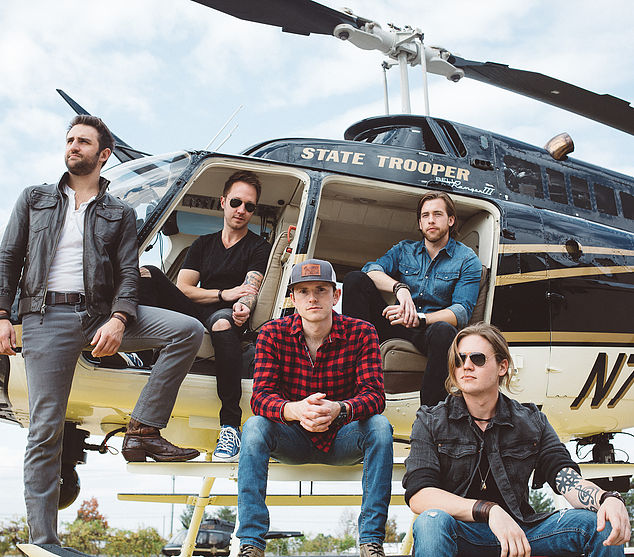 Backroad Anthem appeared to be back. Then came the grief. It was real, powerful and it stopped the band midstride.
"We had this whole process where we were all working so hard for the fans, and the people who were following the story [of the search for Strickland]. We started strong. Then true sadness and grief set in. We didn't have a chance to grieve for one of our best friends," Freeman said.
So when the grief did come, the band stopped. They took time off. Freeman played a few solo gigs just to remind himself what that was like and started writing songs, too. But the eventual mourning period and hiatus that followed did not change the resolve of Backroad Anthem. The former six-piece group is now moving forward with five men all dreaming of country music success. "This has always been the dream for all of us. Craig put it together," Freeman said.
And, in many ways, he helped set them up for success in the future, Freeman said. That future is now. The band is recording again, touring again and will on Friday (March 3) visit George's again.
In the months before Strickland died, the band had been working to change its internal structure. Strickland started serving as more of a band leader and co-vocalist. Freeman started to take on more vocal duties; he sang almost all of the songs on the band's most recent studio recording, an EP called "Torn." They didn't know what would happen at the time, but it allowed them a path forward. Freeman only has one explanation.
"God knew what was going to happen, and he started transitioning us," he said.
They kept the roster at five instead of adding a sixth member.
Continue Reading at Fayetteville Flyer