The first room of the newly installed exhibit "Stuart Davis: In Full Swing" reveals much about the late American painter. There's a self-portrait from 1912 of Davis as a New York City bohemian. There's also one of his later works, from the 1960s, after he grew fond of a color palette consisting almost exclusively of black and green and red and wouldn't let go. In between are works that show his updates on cubism and the influences of European modernists. All the while, jazz music – a major influence on his style and a soundtrack to his working timeline – plays within the gallery.
"In Full Swing" debuts this month at Crystal Bridges Museum of American Art for museum members and the general public. The stop in Bentonville comes after exhibitions at the Whitney Museum of American Art, the National Gallery of Art and the de Young Museum. Curators from the Whitney and National Gallery assembled the more than 80 works from museums and private collections.
"In Full Swing" takes visitors from the introductory room into a chronological telling of the Philadelphia-born artist's life and work. His first formal studies were under the tutelage of the famed American artist Robert Henri. But Davis later found inspiration in the works of Pablo Picasso and Henri Matisse and the city of Paris itself, where a 1928 visit left a lasting influence. Works based on scenes and motifs he discovered in Paris would show up throughout his next four decades of work.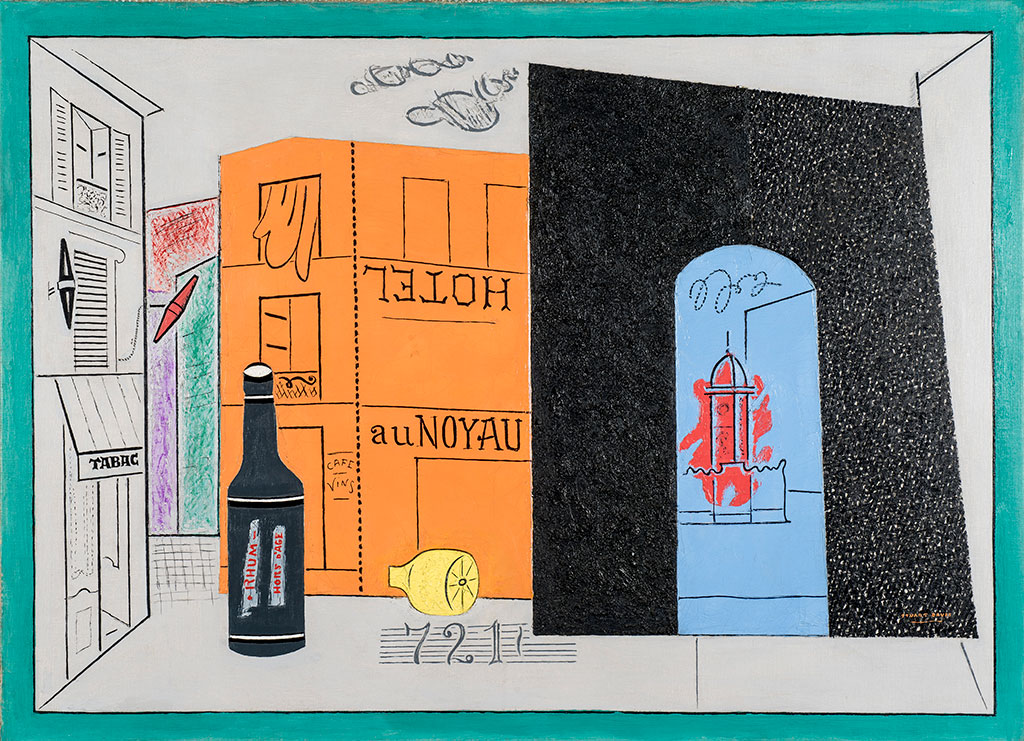 A trip to Paris inspired many of Davis' works, including "Arch Hotel," a 1929 oil-on-canvas work from the Sheldon Museum of Art at the University of Nebraska – Lincoln and provided by the Anna R. and Frank M. Hall Charitable Trust.
Bridging the gap between several major artistic movements, Davis wasn't exactly an American cubist, but he wasn't quite an abstract expressionist, either. And he also made what we would come to know as pop art before there was a genre, says Harry Cooper, curator for the National Gallery of Art in Washington, D.C., who was on hand for a Thursday preview of the exhibit.
Examples of many of Davis' shifting styles can be found in the exhibit. Among the highlights, says Cooper, who served as co-curator for the project, are a group of still life works called the Egg Beater Series. Three of the four "eggbeater" works made by Davis, which are typically spread around the country in different collections, hang together at Crystal Bridges.
"It's a reason to do a Davis show. It gets these paintings together," Cooper says.
Continue Reading at Fayetteville Flyer