The 10th annual B Street Rib Off is set for Saturday, April 21st at 512 North Main Street in North Little Rock's Argenta District from 8 a.m.-4 p.m. It's a new location for the event, which features a BBQ competition focused on amateur cooking teams from around the area. Event organizers will be donating all proceeds to the American Cancer Society of Central Arkansas.
"The B. Street Rib Off is a wonderful partner for us here at the American Cancer Society of Central Arkansas. We are grateful for the cooking teams who continue to support our mission to finish the fight against cancer. I would like to encourage everyone to come out and enjoy delicious barbecue while supporting the B Street Rib Off and American Cancer Society's mission of helping people stay well, get well, finding cures and fighting back." said Matthew Bancroft, Director, Community Engagement.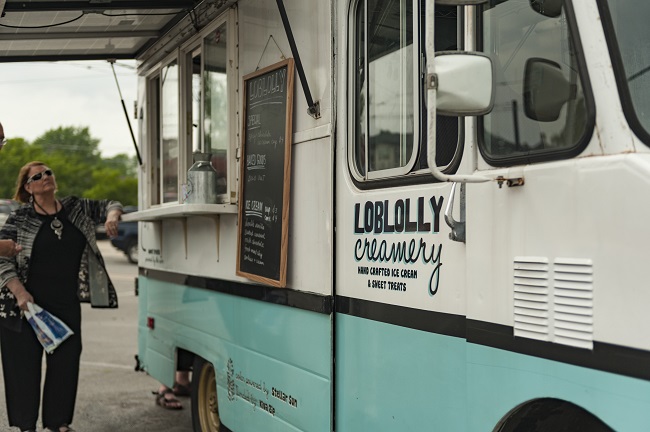 The event will feature live music, food trucks, beverages from local breweries, and a raffle that includes merchandise from several Arkansas retailers, all in addition to the BBQ competition.
From the beginning, B Street Rib Off co-founders and friends Jason Brown, Justin Hinton and Matthew Ross wanted a fun, family-friendly event that helped raise money for a great cause.
"My two roommates started this contest in the backyard of our house on B Street in Hillcrest. As fraternity brothers at Arkansas State, philanthropy was always important to the three of us. Having a good time also ranked pretty high on the importance scale. The B Street Rib Off was our way of taking this thing we loved – cooking BBQ – and doing some good with it. We're incredibly fortunate to have a community of friends and family who have supported us for ten years," says Jason Brown.
And while dates and venue locations have changed through the years, one thing is constant, the B Street Rib Off continues to grow in popularity.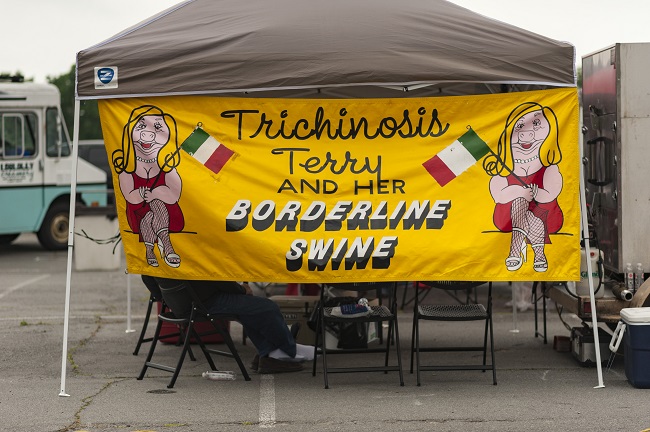 Says Brown, "This has been an incredible journey and this is the first year that we've really sat down and discussed how much the event has changed over the past decade. The B Street Rib Off is really more of a festival now, which is amazing if you consider our humble beginnings. We get requests from other competition founders, asking if we will consult because people really love the atmosphere we've created. We have grown an excellent partnership with the American Cancer Society. These are things we never envisioned that make me so proud to be a part of this organization."
Teams interested in cooking for the competition can register at BStreetRibOff.org, but cooks aren't the only folks encouraged to participate. Anyone can attend the event and judge the People's Choice category for a small donation.
As for the competitors, don't expect any money for winning.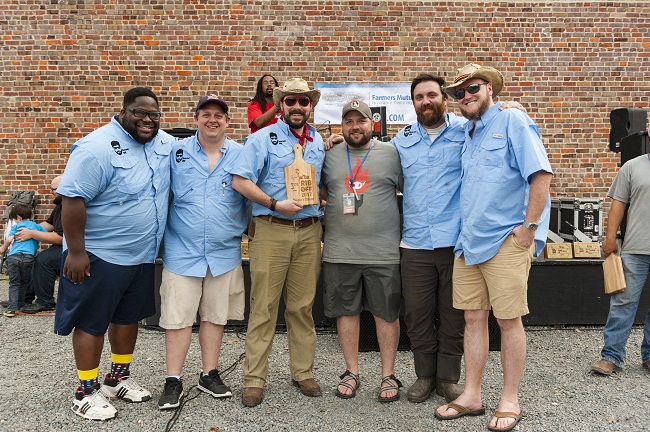 "I really love that we don't give a single dime to winners of our contest. To my knowledge, we're the only BBQ competition in the state that does not give a cash prize. And we've survived on that model for 10 years. We get asked about cash prizes every year, we've even had teams choose not to participate as a result of not giving one, but that's been the rule since day one. We give 100% of the proceeds to the local American Cancer Society chapter. And frankly, we would probably have a mutiny on our hands from the legacy teams if we started awarding cash prizes. It's just not our model. That's what I love the most about this event," says Brown.
Sounds good to me.
Photos courtesy of B Street Rib Off