When I was growing up, my family was at its zenith during the month of October. Halloween was our favorite holiday. I remember making cookies shaped like Frankenstein's head with my sisters, and my mother (who is an artist) painted giant pumpkins and scary witch faces. Costumes were a must, and as the leaves fell and the temperatures dropped, we liked to watch "The Adventures of Ichabod and Mr. Toad." This was also the time of year when we made the most of living in Arkansas by taking hikes, going on hayrides, and visiting a haunted house or two.
And while the years have passed and I'm too old to be trick or treating (but I will forever dress up, even if it's only to watch scary movies in the comfort of my own living room), I luckily carry all the fun and seasonal Arkansas memories in my heart. Here is a list of seven events that will help you and your family experience your very own Spooky Arkansas.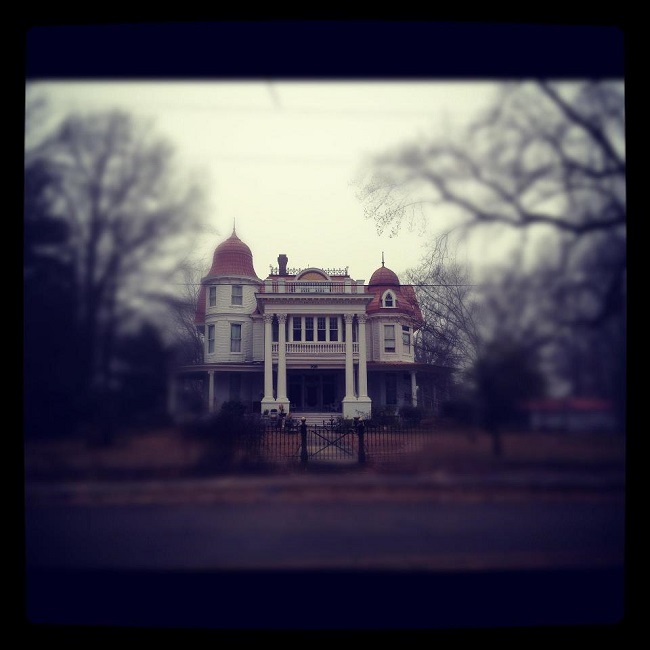 Photo courtesy of Arkansas Parks & Tourism
Dinner and a Ghost
Attend this ghostly event at the Allen House and enjoy the spooky atmosphere, a tour of the entire house, and a catered dinner in the dining room. The Allen House was built in 1906 by John Lee Allen. An impressive Queen Anne Victorian style with gothic decorations, it houses spooky stories and rumored paranormal activity surrounding death by poison and a room sealed off for 40 years. Dinner and a Ghost will take place on October 28th, from 5 p.m. to 10 p.m. For more information visit their website here.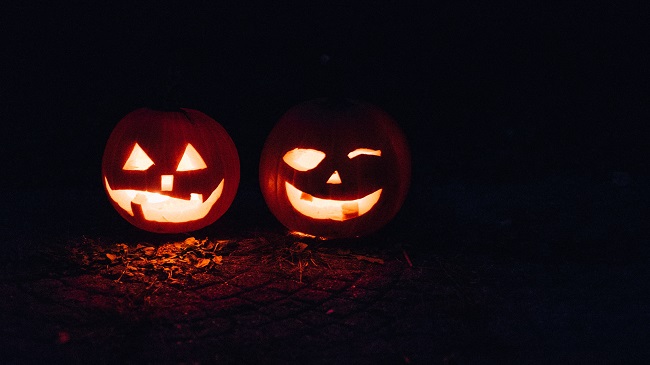 Carpenter's Mortuary Spook House
Housed in an abandoned mortuary, this haunted house is sure to give thrills and chills every weekend in October. Morticians, gravediggers, and evil undertakers haunt the halls of the historic Carpenter Building. Although not for the faint of heart, this will make a great adult night out. Located at 130 East Main Street, Gentry, this haunted house opens October 6th and runs through October 31st. For more information visit their website here.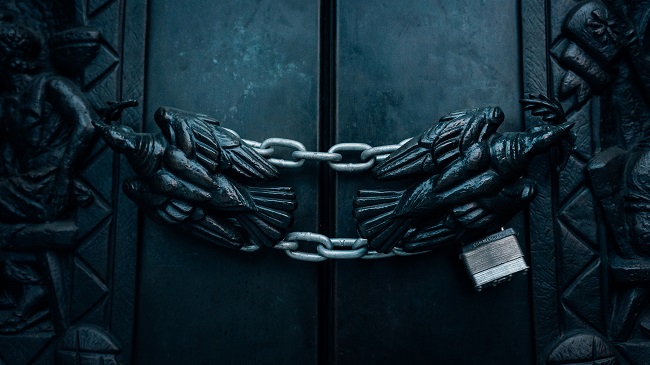 Haunted Hotel of Arkansas
Described as "thrills, chills and room service that kills," this haunted house is sure to thrill the hearts of central Arkansas Halloween lovers. If you're seeking a high scare factor, this possessed hotel is in operation from September 29th to October 31st at 3400 Brown Street, Little Rock. For more information check out their website here.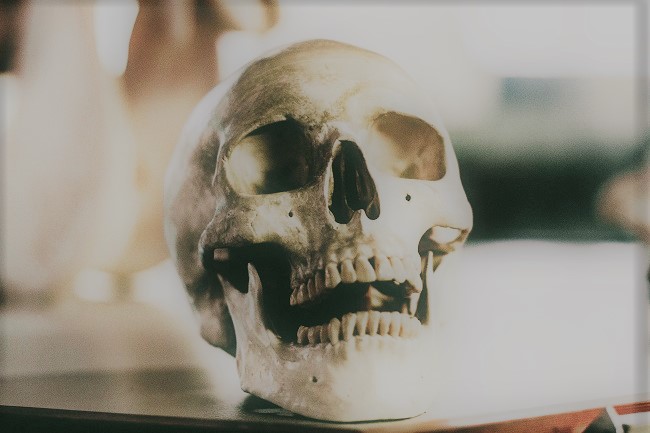 Tales of the Crypt
If you're a Halloween lover who prefers ghost stories rooted in history, then this Mount Holly Cemetery event for you. The Drama Department of Parkview Arts and Science Magnet High School in Little Rock researches the deceased, dresses in period costumes, and reenacts pieces of history. You'll be led through the cemetery by guides with candles and learn about some of Little Rock's famous former residents. Put this October 10th event on your calendar from 6 p.m. to 8 p.m. Admission is free to the public, but donations are welcome. For more information visit their website here.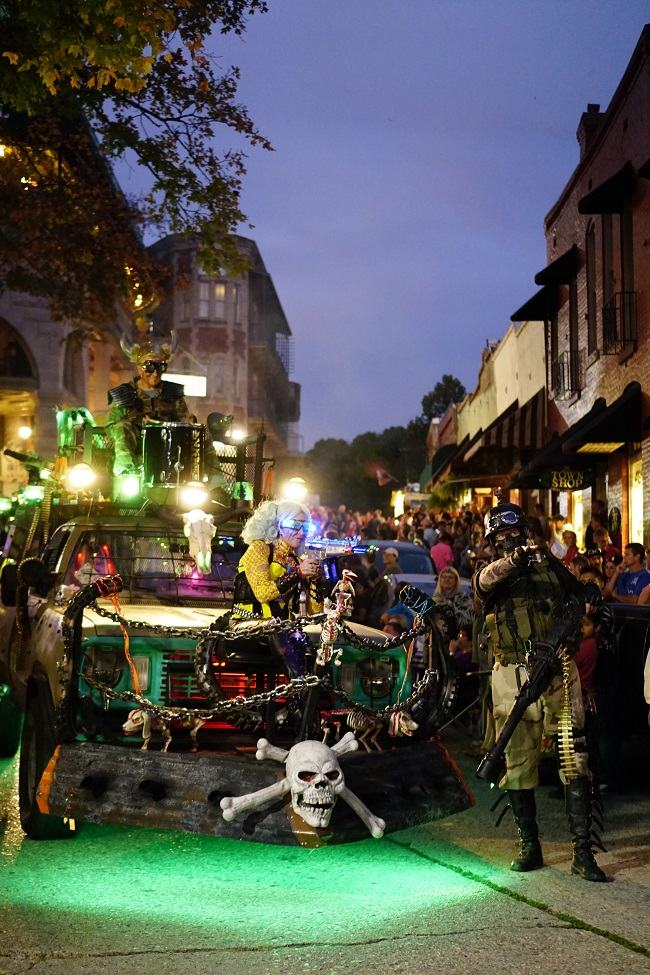 Photo courtesy of Edward Robison
Eureka Zombie Crawl
Do you fancy the idea of being an extra on the set of a zombie movie? Do you love Eureka Springs? Then this event is for you. The 6th annual Zombie Crawl will take place at 6 p.m. on Saturday, October 28th. Dress up in your finest zombie attire and join a parade of funeral hearses, Halloween floats, and street performers as they crawl, limp, and run down historic Spring Street. If you're not savvy in creating an undead image, makeup artists will be available at Basin Park beforehand to help assist. Participants are asked to bring two or more cans of food for the Flint Street Food Bank. Afterwards, you can join in on the Dance of the Dead, an official after party at 39 Spring Street (21 and over only). For more information visit their website here.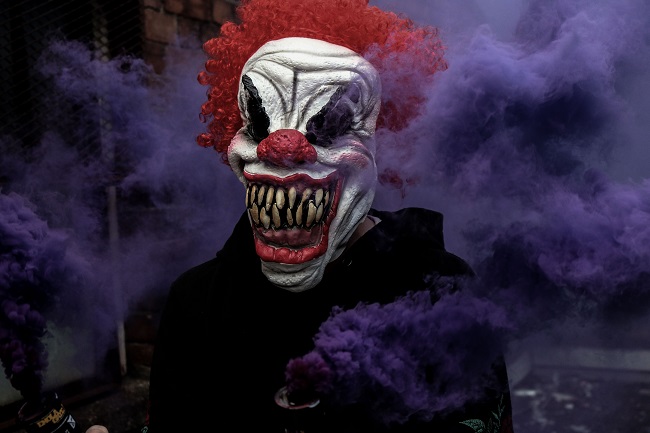 Reaper Haunted House
This house of frights boasts over 15,000 square feet of terror. The website claims this year will be bigger and better than ever, and you will "cry, scream, and beg for your life." While the little kids might need to skip this particular Halloween treat, the rest of us are sure to revel, or run, in terror. Located at 6016 Crystal Hill Road, North Little Rock, this haunted house operates from September 29th to October 31st. Check out their website here for more information.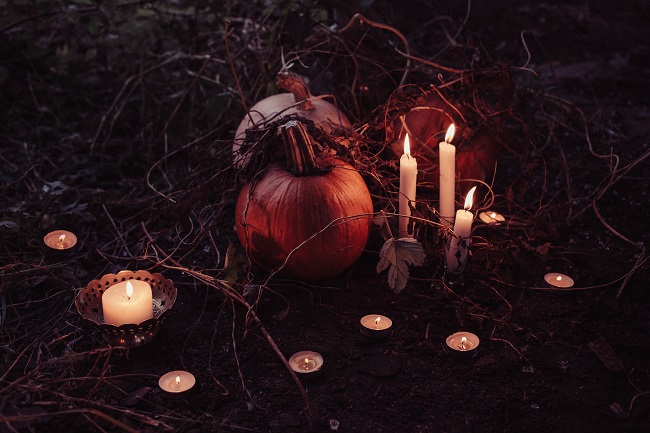 Haunted Tours of Little Rock
This Quapaw neighborhood tour provides ghost hunters an opportunity to drive, walk, and visit some of the city's most haunted places. Some locations include The Empress of Little Rock, a grand house of the "Downton Abbey" era, Hanger House, and Curran Hall where a deceased owner has reportedly been recorded with EVP (electronic voice phenomena) saying, "Mary that's who I am." The tours begin at 7 p.m. and end at 9 p.m. on Friday nights in October at the MacArthur Museum of Arkansas Military History. Reservations are required. To learn more about visiting these hot spots of paranormal activity, visit their website here.