Spring is here, and it's the perfect time of the year to get out and enjoy the outdoors. It's also one of the busiest times of the year, but luckily several trails are incredibly close to Fayetteville.

So for those who want an outdoor adventure, but don't have the time for a full weekend excursion from the city, here are some of the best and closest trails primed and ready for hiking in and around Fayetteville.

Mt. Kessler
Location: Access the trail behind Ozark Mountain Smokehouse, just off Martin Luther King Jr. Boulevard. (Map)
Distance: About 8.5 miles of trails
Amenities: Hiking trail, mountain biking trails, rock formations, and scenic views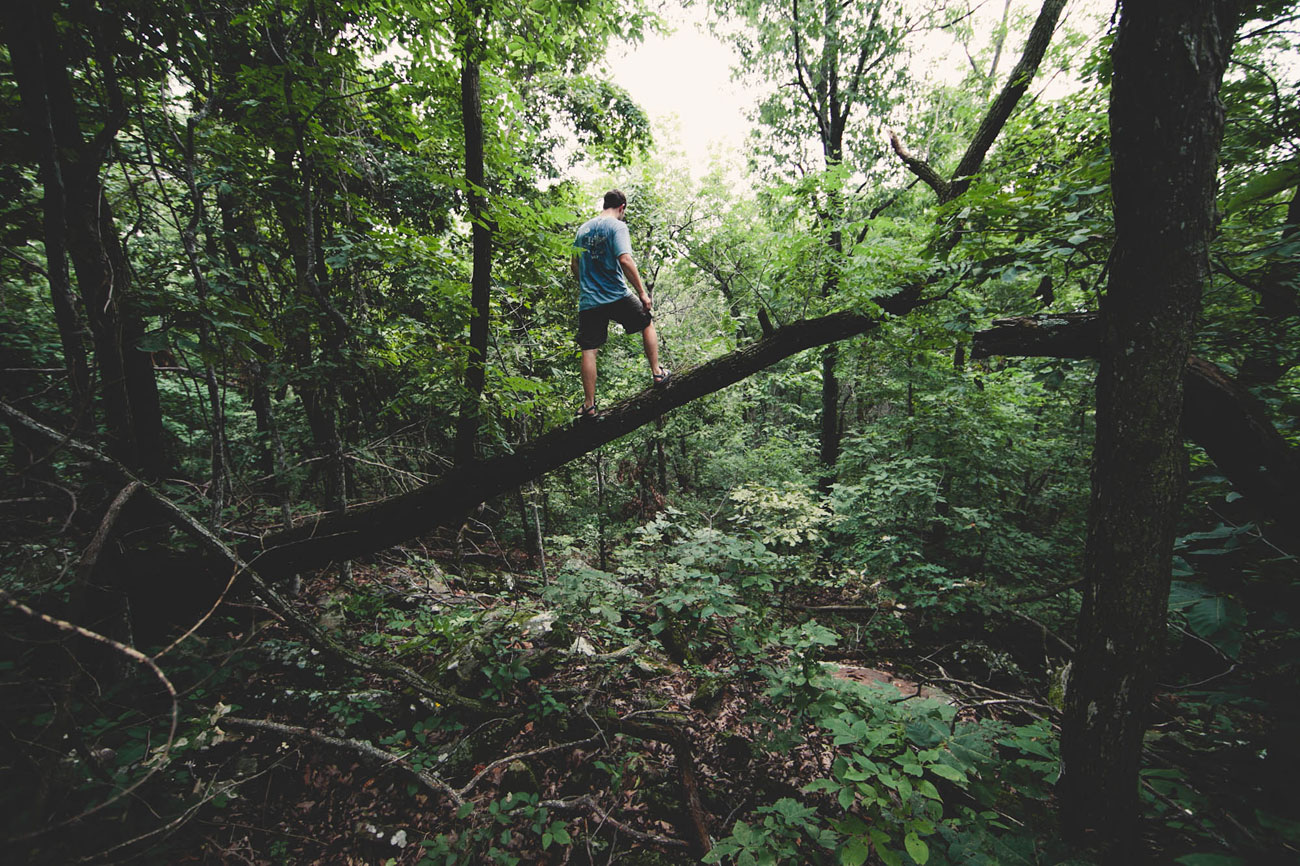 Photo: Trent Sugg
Located right off of Martin Luther King Jr. Boulevard, Mt. Kessler offers diverse features on a foliage-rich trail. Parking across from the Sharp residence (look for a stone house on the left with some friendly goats and dogs) is available throughout the week, but additional spaces are available at the Ozark Mountain Smokehouse for busy days.
Maintained by the Ozark Offroad Cyclists (OORC), the trail has room enough for both hikers and bikers.
The first stretch goes uphill through Rock City Trail, which treats those on it with views of both dramatic rock formations, and clear views of the surrounding landscapes for miles.
After this section, the trail splinters off with several paths to choose from. Some of them, like the Spellbound Loop, are more mountain biking-orientated, but others lead to ideal hiking destinations. The old wine cellar, for example, is a perfect respite from the rigorous trail for hikers. The colors in spring are vibrant and full, and they alone are worth the short trip.
Altogether the network covers over eight miles of trail, and several trips to cover it all may be necessary.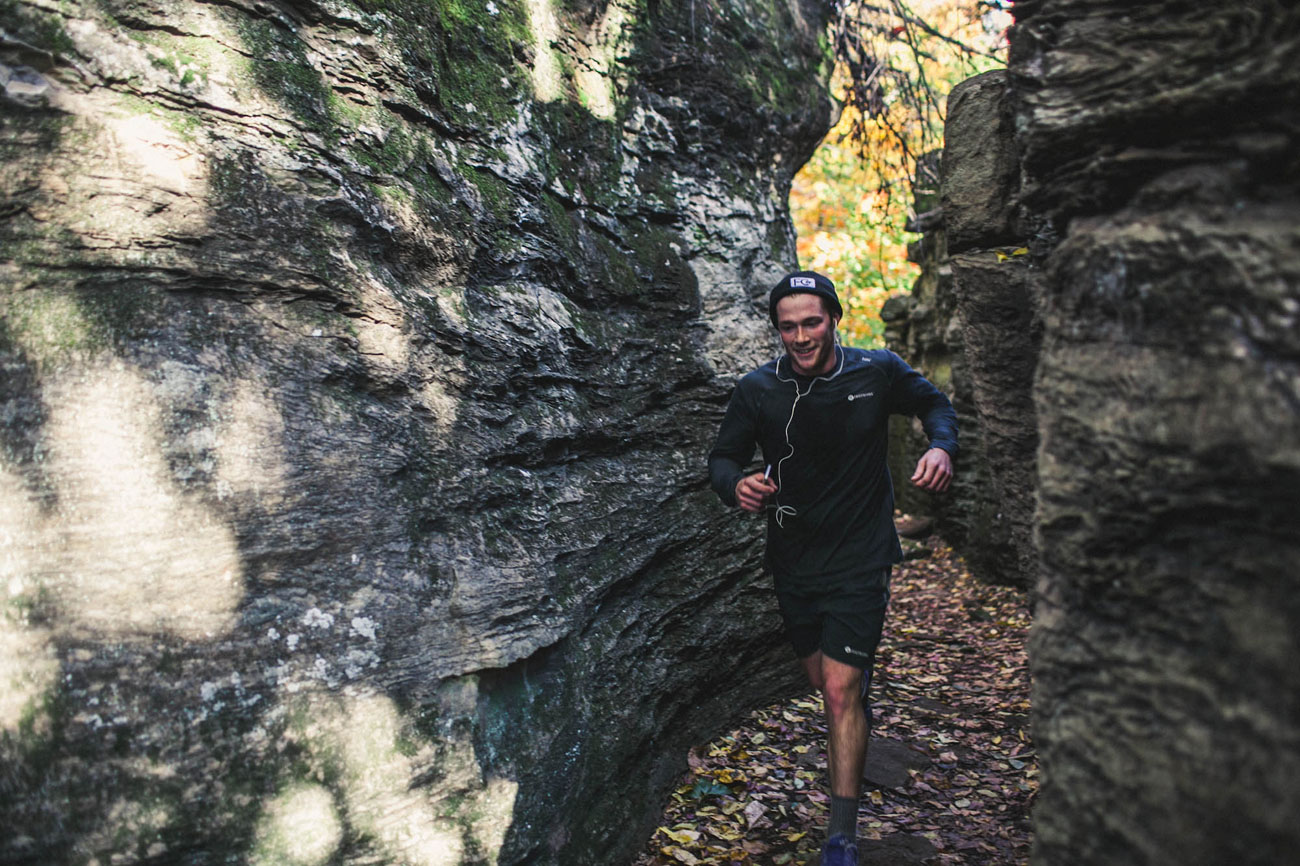 Photo by Trent Sugg
Lake Wilson
Location: 4668 S Lake Wilson Drive W.C. 165 (Map)
Distance: 1.8-mile loop
Amenities: Hiking trail, lake, picnic tables, pavilion
With a serene background every step of the way, Lake Wilson provides a simple and leisurely trail for all Fayetteville residents to enjoy.
Picnic tables are located under an available pavilion along the right side of the road which leads into the trail. Staying relatively flat through the 1.8-mile loop, the path passes several streams with varying height.
The trail never strays more than a few feet from the lake, and multiple cuts provide opportunities to set up for fishing or picnics.
The most remote of the three trails, Lake Wilson is about 25 minutes from downtown Fayetteville. Dogs are welcome (off-leash) at this park, and fishing is allowed as well.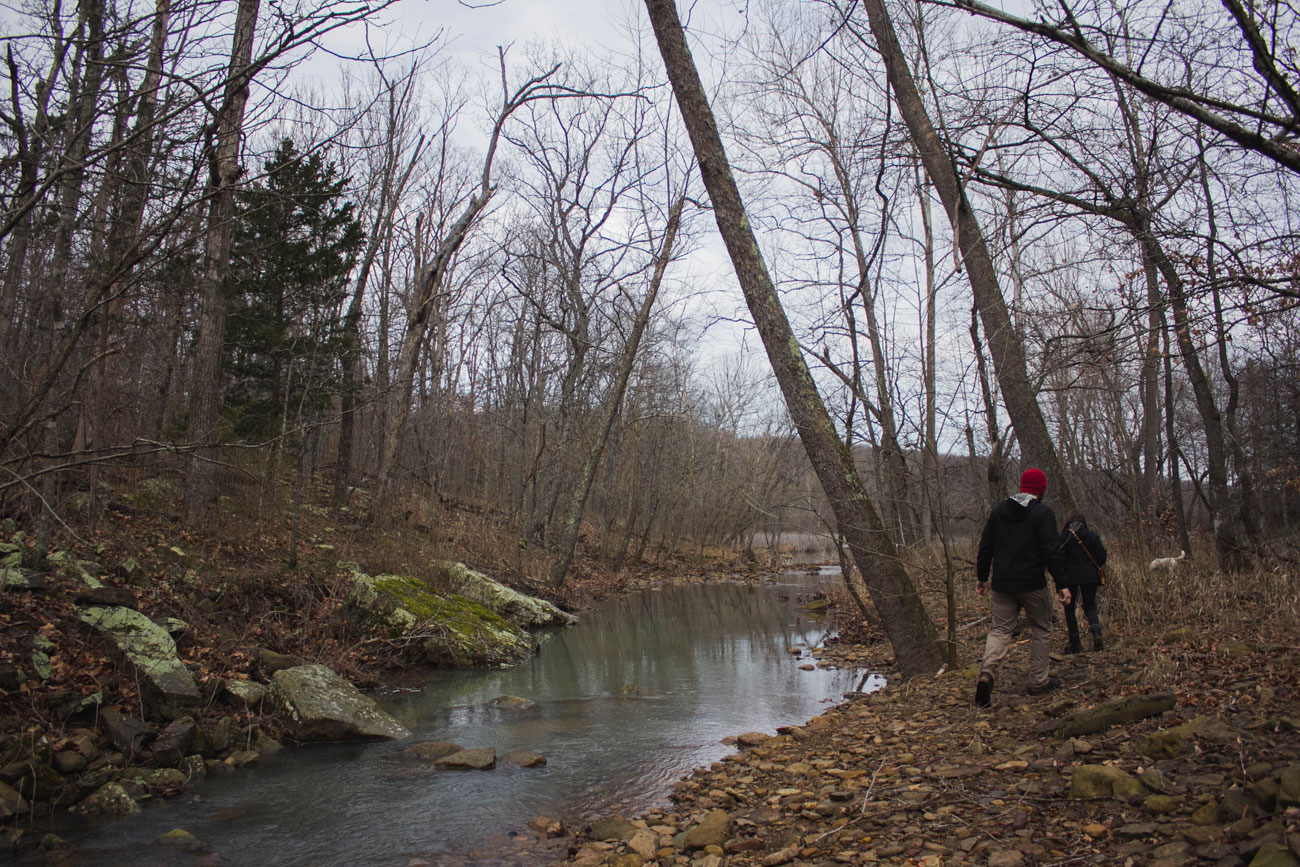 Photo by Andrew Gibbs-Dabney
Continue Reading at Fayetteville Flyer