In the tiny town of Drasco, Arkansas you will find a little bakery with a phenomenal reputation. Marketing campaigns and large signage will not lead you to this special place. But fourteen years of delicious desserts and scrumptious baked goods will. Little Hannah's Bake Shoppe will leave you traveling back for more.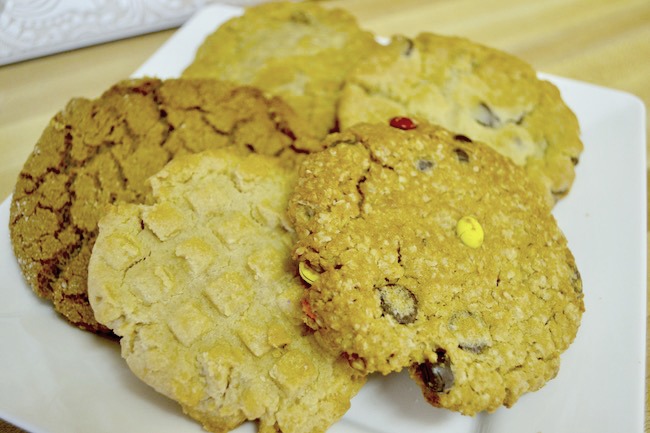 When I moved to Cleburne County, I discovered this little place with amazing cookies, rolls, pies, sticky buns, and more.  When I asked the locals, I learned that many hands have helped the owner of Little Hannah's Bake Shoppe, Ms. Hannah Stoltzfus, over their fourteen years in business. And despite a few changes in management over the years, some things always remain constant – quality products in the same small location. The current manager, Mr. Lyndall Mast, started with Little Hannah's just this year and is very thankful for the wonderful experience serving the community alongside several fantastic employees which include his wife. 
As a frequent customer of Little Hannah's, I can faithfully attest to the quality and freshness of the baked goods. I can also say the bakery has remained constant in their attempt to maintain traditional ideals and practices. You cannot order online with credit cards or see their grand goodies in various shops or markets. If you wish to acquire the sweet-tooth temptations, a trip to Drasco is part of the experience. My very first visit to Little Hannah's I made the mistake of arriving late and with no cash in my wallet. I would have left the bakery with sad eyes and an empty belly if not for the kindness of a fellow customer. So be sure to call ahead to reserve your order or be sure to arrive early with cash in your hands! Little Hannah's bakes their delicious treats fresh daily, so once they disappear, you must learn patience as you wait for the next morning's batch. With freshness and quality in their favor, there is no doubt they will disappear quickly.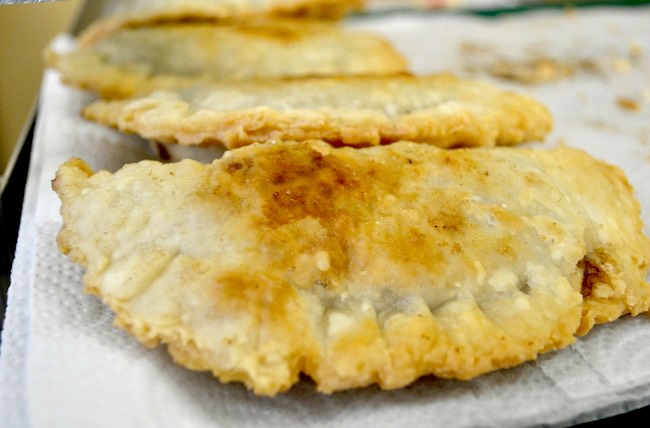 Their fried pie selections include chocolate, apple, peach. They offer traditional cookies like chocolate chip, snickerdoodle, peanut butter, molasses, and oatmeal raisin. Another desired cookie and my personal favorite is the Monster cookie. The cookies all melt in your mouth, but the monster is particularly special with its mix of oatmeal, peanut butter, chocolate chips, and M&M's! The customer favorite is likely the Peanut Butter Temptations. These delicious peanut butter cookies have a Reese's cup right in the middle.
After reviewing their entire menu and browsing their display, I found myself amazed. You can see the talent and time behind each Little Hannah's baked good. The bakery is also known for apple and raspberry turnovers, orange-cranberry and blueberry muffins, brownies, rolls, banana bread and an array of cakes and pies. If you are looking for something special not found on the menu, be sure to inquire. A majority of their baked goods have specialty selections for their customers to customize their treats, such as seasonal fruit variations. One of their limited springtime specialties is their strawberry pie. Each strawberry season, Little Hannah's uses a local strawberry farmer's crop to produce these scrumptious pies. We always call ahead to ensure we will get at least one seasonal pie, for once the customers realize the strawberry pies have arrived, they disappear rapidly.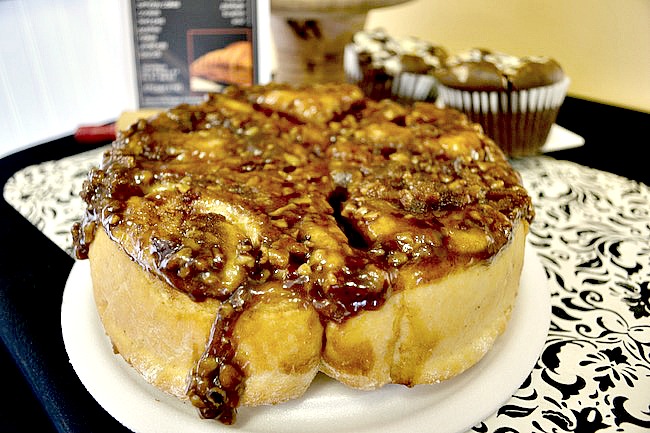 Our family also loves the cinnamon rolls and sticky buns. These ooey-gooey treats are the perfect addition to any morning meal.
Along with their coveted bakery items, they also have a wonderful selection of local products including honey from a Mountain View farm and an array of jams. They carry all the traditional jam flavors, but also unique hard-to-find selections like elderberry, strawberry-rhubarb, and Jalapeño Peach.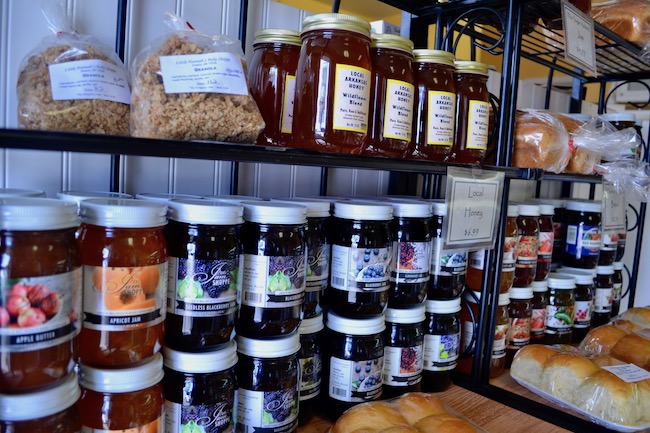 If you have yet to discover Little Hannah's Bake Shoppe in Drasco, I highly encourage you to take a road trip to the area. You will not find these goodies anywhere else in our wonderful state. I promise your family and taste buds will thank you.