Downtown Bentonville is a fantastic destination for families. There are parks and playgrounds like Dave Peel Park. There is the Scott Family Amazeum and Crystal Bridges Museum of American Art. And there are lots of great restaurants that not only serve amazing food, but are extremely family friendly.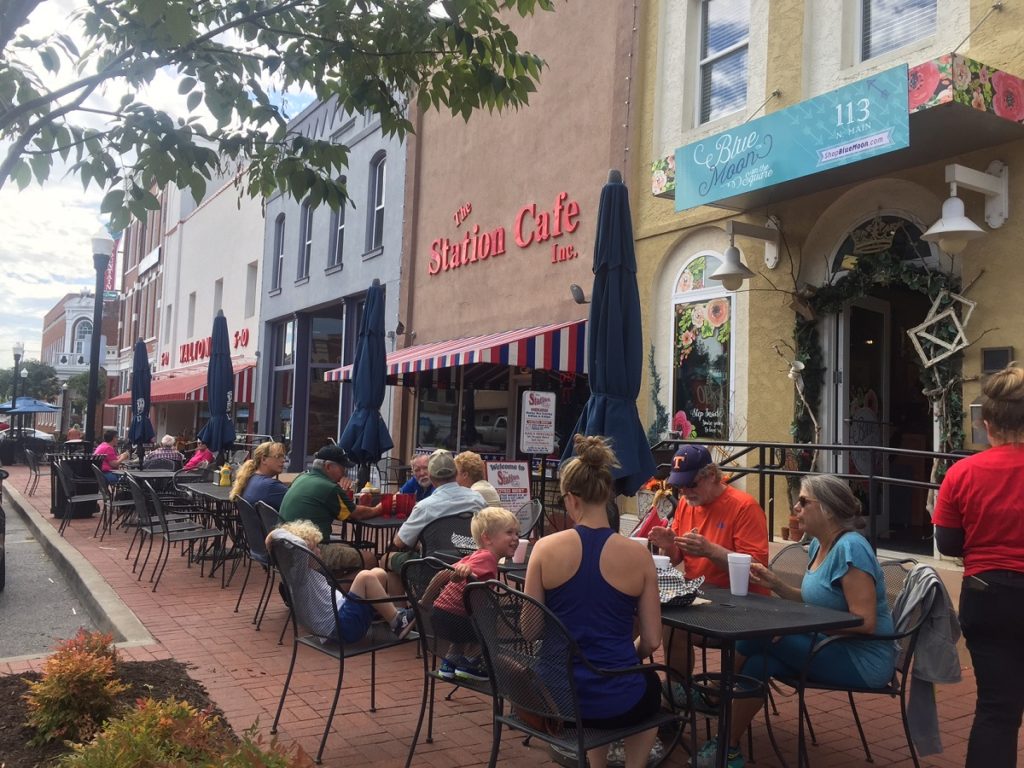 On a recent trip up to Bentonville for fall break, my three kids joined the adults in a foodie frenzy. Here are some of the yummy restaurants we visited: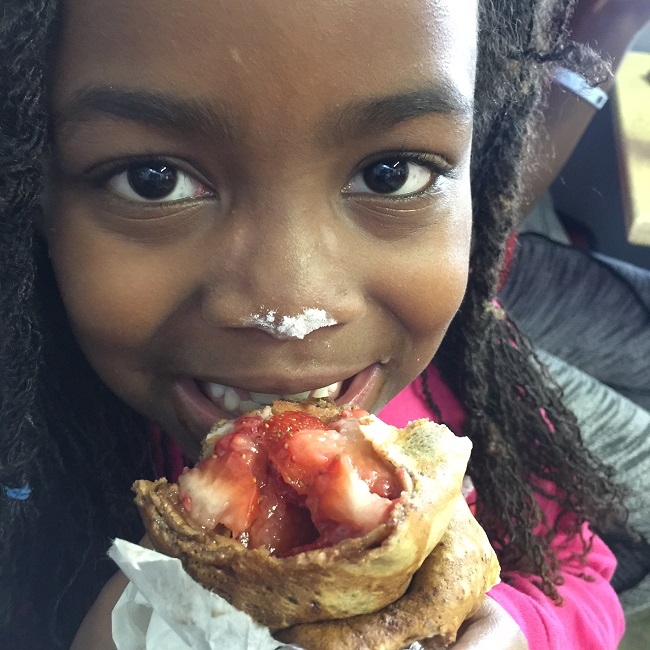 Crepes Paulette, 213 NE A Street and 706 S Main Street — I wrote about Crepes Paulette for Only in Arkansas before. It is one of our favorites, and now they have a new brick and mortar location on South Main Street in addition to their food truck location near the 21C Museum Hotel. The new location offers the same selection of savory and sweet crepes, but has the added benefit of additional cooking space for faster service and climate-controlled indoor seating.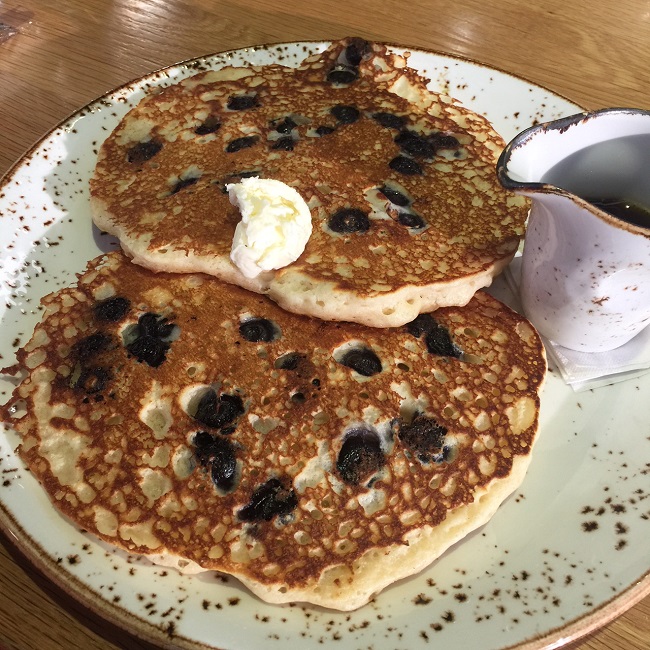 Pressroom, 100 NW 2nd Street – We ate at Pressroom for breakfast, but they are also open for lunch and dinner. The malted buttermilk blueberry pancakes were spectacular, as was everything else we ordered. The long booths are perfect for big families like mine. We will definitely eat here again – maybe for all the meals one day. It was that good.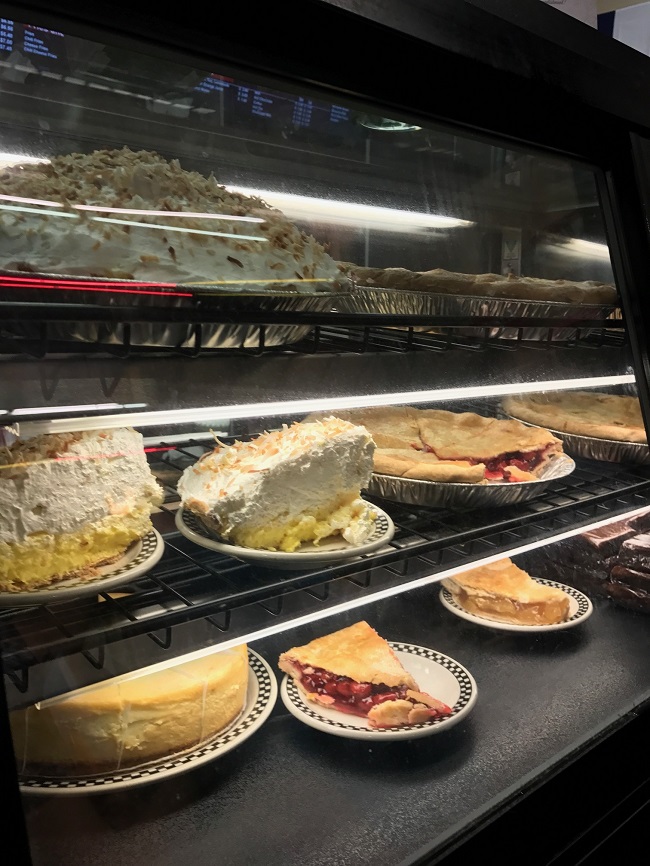 The Station Café, 111 N Main Street – Celebrating 20 years this month, The Station Café in Bentonville is a classic diner open for breakfast, lunch and dinner. They are repeatedly voted the best Angus steak burger in town. Besides the huge menu, they have a nice kid meal selection. Plus, their dessert selection is to die for!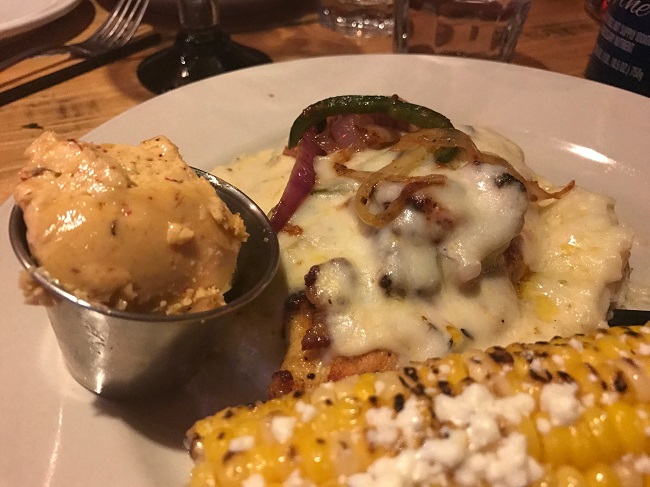 Table Mesa Bistro, 108 E Central Avenue – Even though I would consider Table Mesa Bistro an excellent place to meet up with co-workers for an after-work cocktail, it is also family friendly. They have a kid's menu, booster seats and high chairs to prove it. And even when my toddler through a world-class two-year-old fit, the buzz of conversation and laughter across the restaurant drowned it out.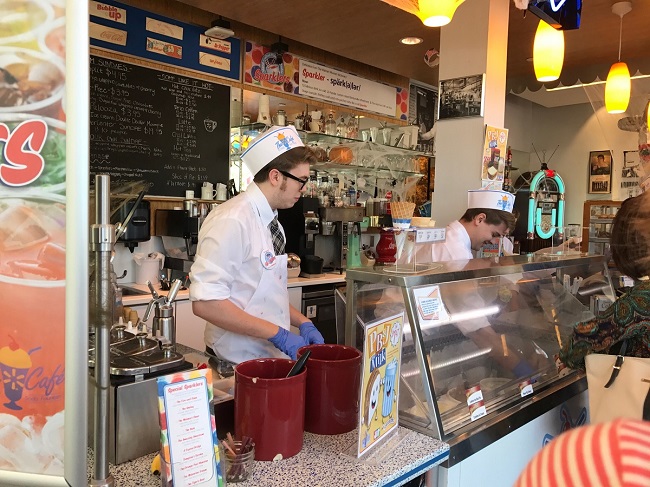 The Spark Café Soda Fountain, 105 N Main Street – It was warm for October, so we met some friends for an ice cream break at The Spark Café Soda Fountain. This ice cream shop is part of The Walton Museum and proudly serves Yarnell's ice cream from Searcy, Arkansas. I had a scoop of butter pecan which I hear was Sam Walton's favorite flavor.
I asked my husband if we can please move to Bentonville. I am completely infatuated with this town. And most importantly, my kids enjoyed their fall break. Bentonville, we will be back very soon.