Like most artisan food-makers, Nathaniel Izard, the owner of Little Rock-based Izard Chocolate, started selling his products at a local farmers market, but it didn't take long for him to realize that he wanted his company to grow. To do so, he needed a permanent spot. "I renovated a little space in Hillcrest in the summer of 2015, and opened it up in August. It was a really good move, being able to bring people in and show them the machinery and process of how we make the chocolate," says Izard.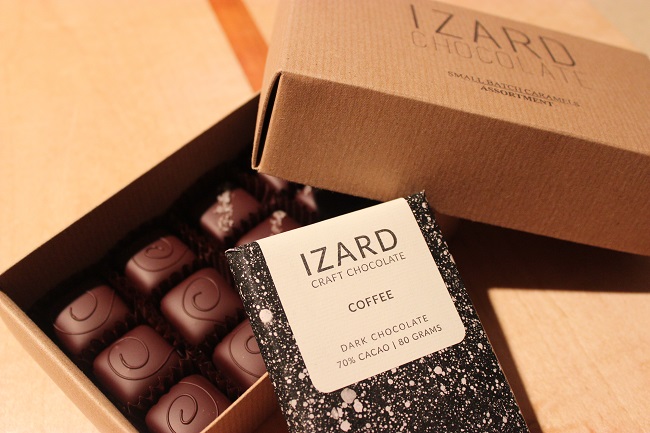 And just like that, Izard Chocolate became the first bean-to-bar chocolate company in Little Rock, with a product that just seems to get better and better. The chocolate is often described as rich and intense with a clean, simple, robust flavor.
Just don't make the mistake of calling Nathaniel a chocolatier.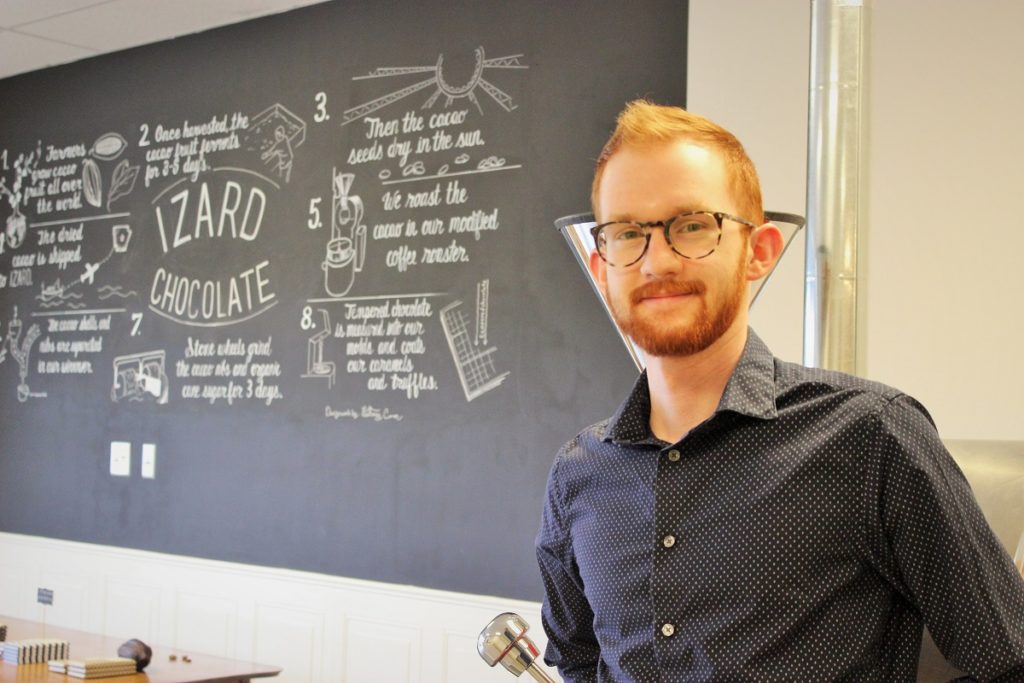 "Well, actually, I like to call myself a chocolate-maker. Reason is, most chocolatiers don't make their own chocolate. They'll buy bulk chocolate and then make things like bonbons and truffles with the chocolate. We start by buying raw cacao beans and roasting, de-shelling, and grinding those beans down into dark chocolate. Very few companies in the United States do that," says Nathaniel.
Izard Chocolate is available online, at the storefront, and in retail stores throughout the state. Products include dark chocolate bars, wrapped sea salt caramels (sold wholesale), chocolate dipped caramels and truffles, and coffee.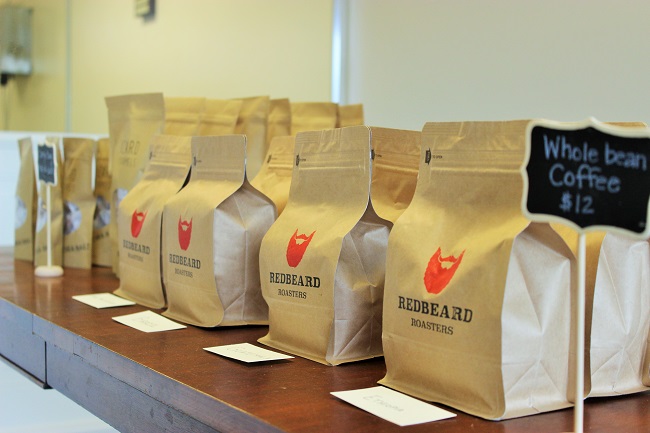 That's right, Izard now sells a line of whole-bean coffee under the name Redbeard Roasters. For Nathaniel, getting into the coffee business seemed like a no-brainer. "Coffee is very similar in its origins and so it was really a pretty natural move to get into the coffee market. With the coffee, we're interested in roasting superb coffees and getting this coffee into the hands of our customers as quickly and as fresh as is possible, and giving it to them at a great price. The response to this philosophy has been great, we're about three months in and the coffee sales have already really taken off. We also have a lot of plans for the coffee in the coming months."
For now though, chocolate reigns supreme.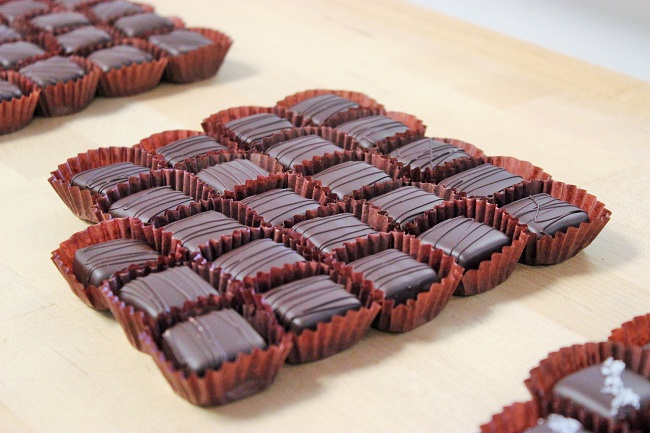 If you live in Little Rock or are in the area, do yourself a favor and check out Nathaniel's clean, minimalist Hillcrest shop, where you'll be captivated by the aromas and enticed to purchase chocolate-dipped, sea salt caramels and decadent truffles. A happy customer is what gives Nathaniel the most pleasure, and chances are you'll see him working behind the counter when you visit. "Hands down, when someone comes up to me and says that they enjoy my chocolate immensely or that it's their favorite chocolate, that's when I know that I succeeded at what I set out to do, which is making great chocolate for people to enjoy."
So far, so very good.
Izard Chocolate
623 Beechwood Street
Little Rock, AR 72205
Phone: 501-352-5834
Hours: Monday-Friday 11 a.m.-6 p.m.; Saturday 10 a.m.-6 p.m.; Closed Sunday