Just off the curve of Highway 62 on Main Street in Farmington a picturesque cottage beckons to be explored. If the sweet treats inside the Briar Rose Bakery seem like they're out of a fairy tale, that's exactly what owners Larry and Diane Bowden hoped for. Once you step inside, the scent of cinnamon, coffee and bread draws you to the glass encased pastry counters filled with cupcakes, croissants, cookies and cakes.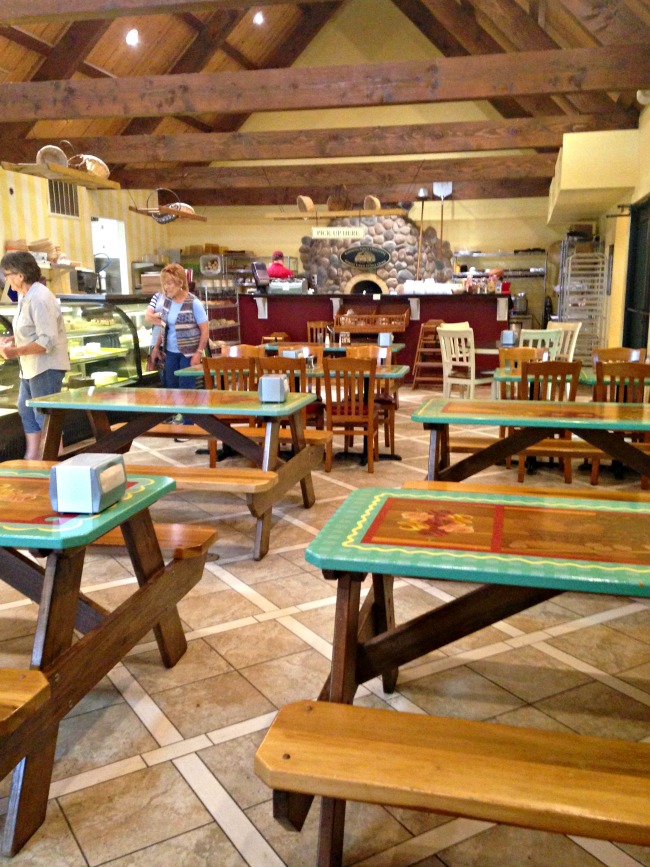 The Bowdens opened the Briar Rose six years ago and it has quickly become a Northwest Arkansas favorite, most recently winning recognition in 2016 for "Best Dessert" in the Citiscapes Magazine voter poll and as one of the "Very Best" Bakeries in Celebrate Arkansas Magazine.
The name Briar Rose refers to the storybook charm the Bowdens hope customers feel when they walk into the bakery. With vaulted ceilings, custom made wooden picnic tables painted with roses and bread loaves, and such charms as a tiny cottage door for children (and adults) to walk through, they've easily accomplished that vision.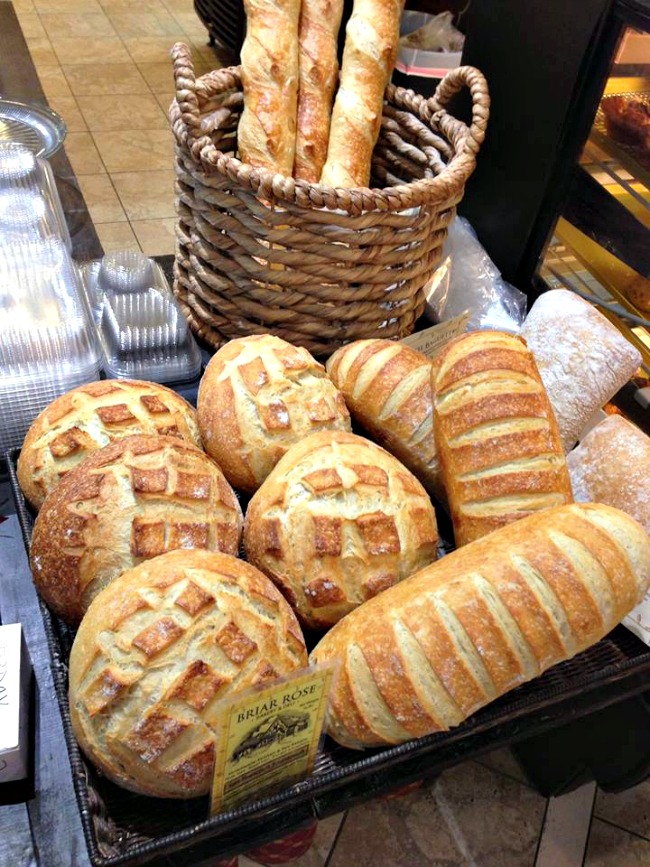 The Briar Rose is a family owned and operated business. Besides Larry and Diane Bowden, their son Brett is the bread maker, daughter Nicole Brekelbaum is the cake decorator, and son-in-law Brad Brekelbaum is the lead pastry chef and business manager. You can tell family is important to the Bowdens and they've worked to create a place where families and friends can spend time together as they share a meal or sweet treat.
"We've become a bit of a destination," Diane says. "When family comes from out of town, people often bring them here. It's an outing."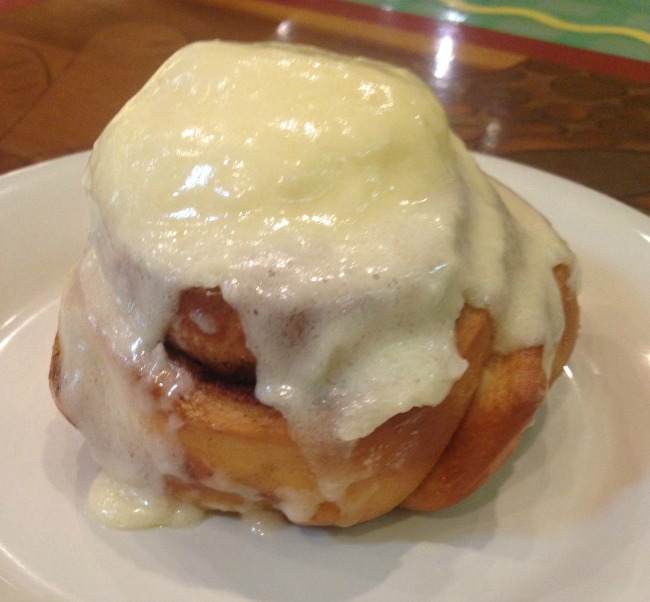 As she places an oversized frosted cinnamon roll in front of me, it's easy to see why people love showing off the bakery to family and friends. The frosted cinnamon rolls are a favorite, and one of the Briar Rose's best-known items, but the bakery also serves a variety of pastries, from scones to ham-and-cheese croissants and sausage rolls. Breakfast goers can also enjoy biscuits and gravy and a bottomless coffee bar complete with flavored whip cream.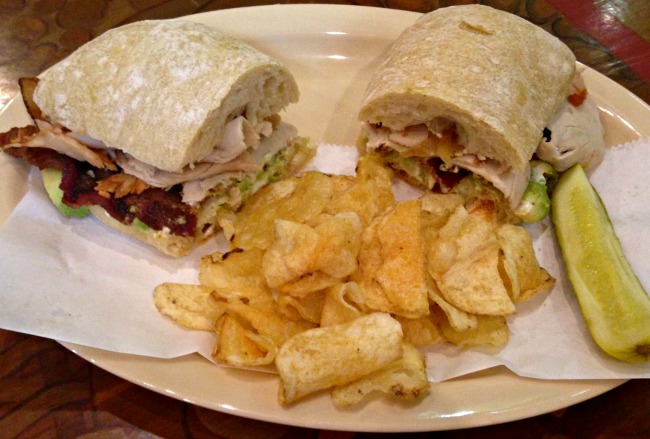 At lunch time, the turkey and bacon sandwich steals the show. It's served with avocado and caramelized onions on a ciabatta roll. Ciabatta is one of the artisan breads baked at the Briar Rose, along with lovely round loaves of sourdough and baguettes that would make a French bakery proud. Ham and brie on a croissant and the tri-tip dip on a baguette are two other selections from a full sandwich menu, and the bakery also serves a soup of the day and specialty salads. After lunch, the pastry counter calls. Slices of layered cakes, cookies, cupcakes, scones, and brownies beckon you to try one now and take some home for later.
As I'm speaking with Diane, she greets a customer warmly and accepts a compliment on the tomato soup he's just devoured. "I don't normally like tomato soup, but I had to try yours," he says happily. "It was delicious," he adds. At the register, another customer is picking up a lunch order for coworkers. "Do you want cookies or cupcakes with that?" the server asks.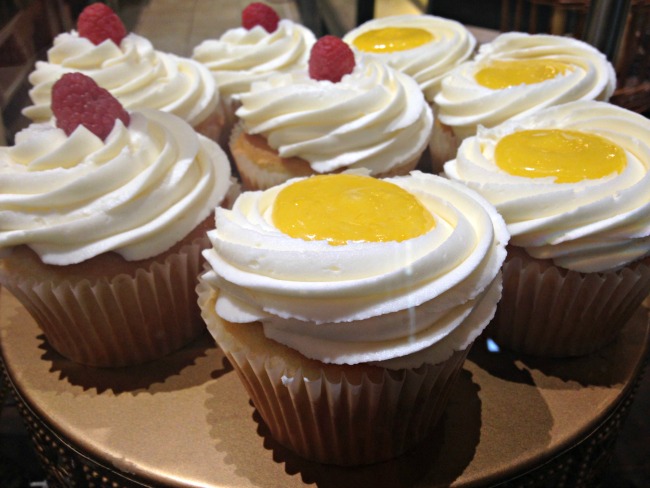 "The big cupcakes?" he asks as he eyes the large frosted cupcakes through the glass. He chooses the cupcakes. When the cashier thanks him, he simply replies, "We love the food. We're right down the road and here all the time."
The Briar Rose has a comfortable, welcoming atmosphere that feels familiar, even if it's your first time to visit. People spread out across the bakery, sitting in the more intimate tearoom on deeply cushioned chairs or in the great hall with the painted picnic tables. On warm days, the wisteria-shaded patio offers a cool outdoor refuge.
As much of a fixture as the Briar Rose has become in Farmington and Northwest Arkansas, it wasn't the Bowdens' first eatery. They started with Damon's BBQ, a roadside takeaway stand located in the lot adjacent to the Briar Rose. The BBQ business is run by Brett and specializes in California tri-tip, a cut of sirloin known for its juiciness. Damon's is open on Fridays and Saturdays and serves a variety of meats, sandwiches and sides. The 2017 season opens May 5th and continues through the summer and fall.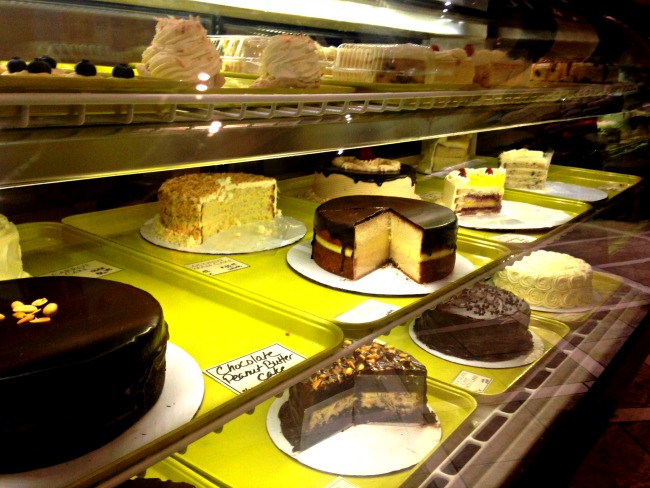 The Briar Rose Bakery also caters events, large and small, from pastry platters to wedding cakes. "We can customize to what people need," Diane says. "We've done everything from filet mignon or salmon to pork sliders." Larry also creates special events several times a year at the bakery. For St. Patrick's Day, he made a corned beef and cabbage plate that caught the eye of the local news. For Mother's Day, he planned a reservation-only Mother's Day tea complete with tea, scones and sandwiches. "He goes all out," Diane laughs.
When I look around the Briar Rose, it appears the entire family has gone all out to make the bakery one of the most loved in Northwest Arkansas.
The Briar Rose Bakery is open Tuesday – Thursday from 6 a.m.-2 p.m., Fridays from 6 a.m.-7 p.m., Saturdays from 7 a.m.-8 p.m. and Sundays from 7 a.m.-2 p.m. Don't forget about Damons BBQ on Fridays and Saturdays. Visit the Briar Rose Bakery on Facebook to learn more.