Working in a restaurant kitchen is a demanding job by itself, but Chef Dawan Heard manages to split his time between Table 28, one of Central Arkansas' premier dining destinations, and helping train youth and young adults as the Culinary Arts Instructor of Little Rock Job Corps. Each position, although demanding, is quite rewarding. Check out what he had to say about both in our Q and A.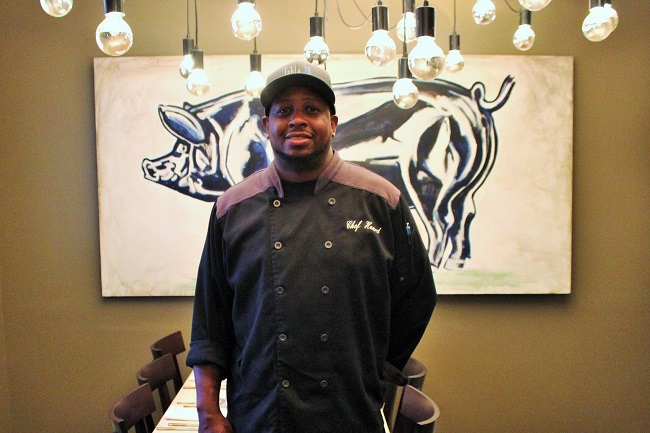 What is your official title at Table 28 and how long have you been with the restaurant?
I am the Sous Chef at Table 28 and have been with the restaurant since the beginning, about five-plus years.
How would you describe Table 28's menu for someone who has never been?
The menu is different from the norm. It requires an open mindset when experiencing certain cuisines. It ranges from French fries and fried chicken to wild boar and octopus.
What are some of the more popular menu items?
Popular menu items include the bone marrow, blackened sea bass, and diver-caught scallops. The quail lollipop appetizer is THE most popular thing we serve.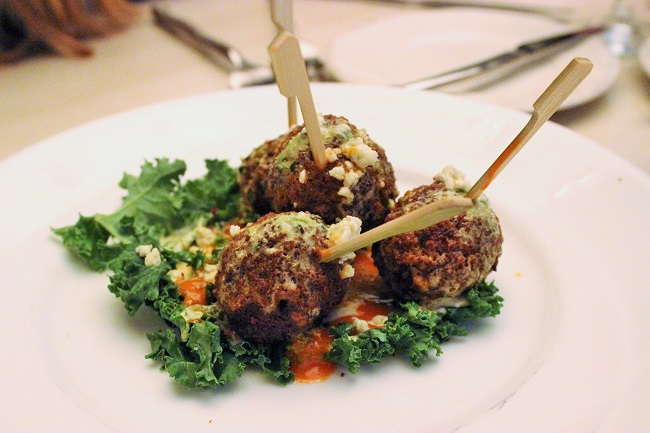 What do you enjoy most about being in the kitchen at Table 28?
I enjoy the creativity of creating exquisite dishes and various plate presentations when working in the kitchen. We have a family atmosphere, which allows us to have fun when working together. Working along Chef Scott Rains has been an amazing experience.
On a busy night at the restaurant, what are some of the biggest challenges you face?
The size of the kitchen is always a small challenge. As things get busy, having the proper space to put the food when the orders are up as well as enough space for staff to work are definitely big challenges. We also face a lot of dietary modifications that we consistently accommodate.
Switching gears a bit, you are the Culinary Arts Instructor at Little Rock Job Corps. What is their mission and how did you get involved with the organization?
Job Corps' mission is to provide youth ages 16 to 24 with job training, preparing them for long-term higher paying jobs. I was invited by the Career Training Manager to attend a luncheon, tour the campus, and speak to the youth.  I was impressed and saw an opportunity to share my skills and knowledge, and I then decided to become the Culinary Arts Instructor.   
Could you briefly describe some of the things you do with LRJC?
With Job Corps, I take youth with little to no knowledge of working in the kitchen and teach them the basics of culinary and sanitation. I provide opportunities for work-based learning (internships) at various restaurants, and we even do a lot of community catering. Upon completion of the program, I assist students with the employment process and placement.
Is it difficult juggling your time between LRJC and Table 28?
It's very difficult juggling my time, but the passion and love I have for both make it worthwhile.
What's been the most rewarding part about working there?
It's definitely rewarding when my students complete the program, regular or advanced, and become successful in life.