If you are part of a local farmshare program or regularly attend farmers markets, you've probably seen a ton of zucchini and/or squash over the past month. And you're also wondering what the heck to do with all of it.
Well, I absolutely love cooking with these vegetables because they have a mild taste and go with just about anything, but, truth be told, aren't exactly super exciting.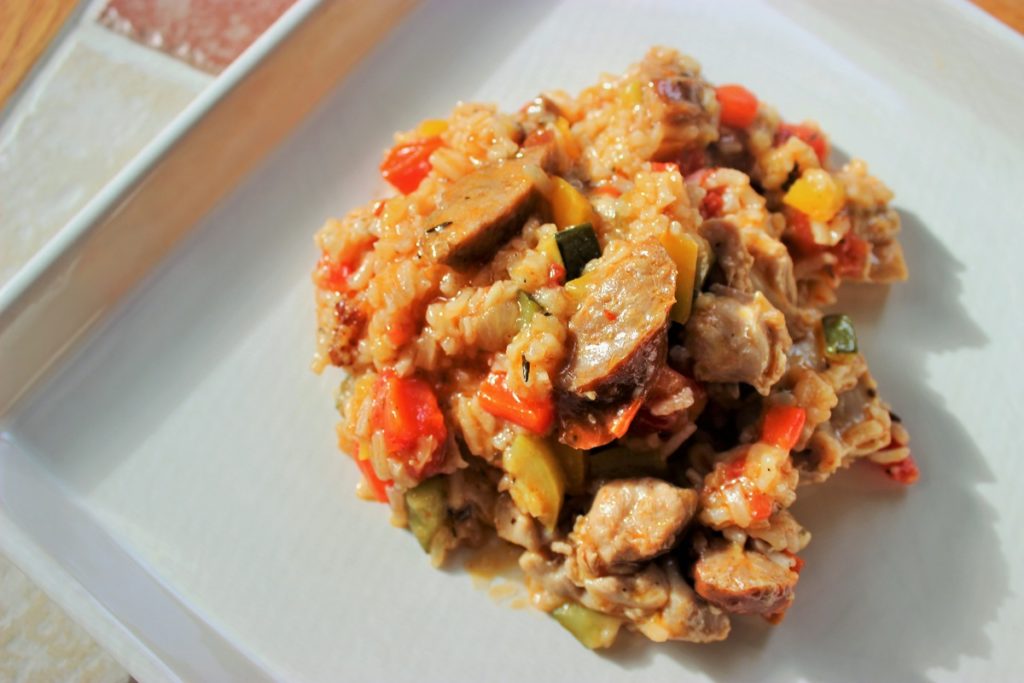 The key is finding an already solid, flavorful recipe, like this Chicken and Sausage Jambalaya, and incorporating some local zucchini and squash into it, like the ones from Rattle's Garden. In this case, I decided to sub out the green bell peppers for the zucchini/squash combo and followed everything else exactly as instructed.
There are many wonderful qualities of a good jambalaya, but, from the cook's perspective, one of the greatest attributes is how it keeps your kitchen from looking like a tornado blew through. Seriously, all you need is a sharp knife, cutting board, and a Dutch oven. For me, this is very important, especially if I'm making a big pot of jambalaya for a dinner party or just one on a Wednesday night for the family. Almost nothing makes a cook happier than cutting down on post-meal clean-up whenever possible. This recipe definitely fits the bill.
And it's super easy to make!
First, I recommend going to a grocery store like Whole Foods and purchasing a package of Andouille sausage and boneless, skinless chicken thighs. I love cooking with chicken thighs because they are super tasty and offer a better value than breast meat. Plus, the fattier thigh meat will stay moist and tender during the cooking process. Getting them boneless and skinless also eliminates the hassle of doing it yourself and cuts off about ten minutes of prep time.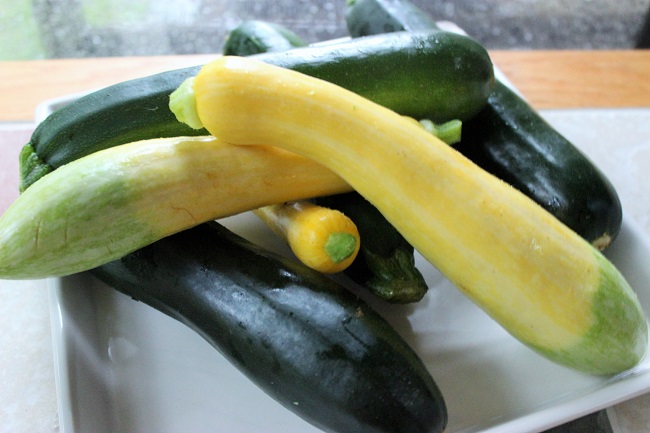 Get all of your ingredients chopped and ready for the Dutch oven because this jambalaya comes together pretty quickly. You'll first cook the meat and then use the rendered fat to sauté your veggies and heat up the seasonings and rice. Once that's done, just add the broth, tomatoes, and meat, bring to a boil, and then let simmer for about 20 minutes.
This recipe will feed a family of four and leave a fair amount of leftovers for lunch the next day. And, believe me, jambalaya is one of those dishes that's even better then next day.
If squash isn't your thing, definitely feel free to add other veggies to this base recipe. Chopped green beans would work well, as would carrots. Whatever you end up doing, rest assured that this chicken and sausage jambalaya is sure to please.