For many of us, summertime in Arkansas brings to mind the sound of the electric ice cream maker. That "whirr-whirr-whirr" it made as it crunched through the ice and salt, turning the milk and sugar and fresh-from-the-garden fruit into one of the best things about porch sitting on a humid evening.
There are still electric ice cream makers available for sale in the world – some even have a cool vintage look with the little wooden barrel sides. But when you have an option for creamy, cold goodness available from a local food truck, the time and effort involved in making it yourself is greatly diminished. Hence, the popularity of a Fayetteville favorite, Chunky Dunk: A Milk & Cookies Truck.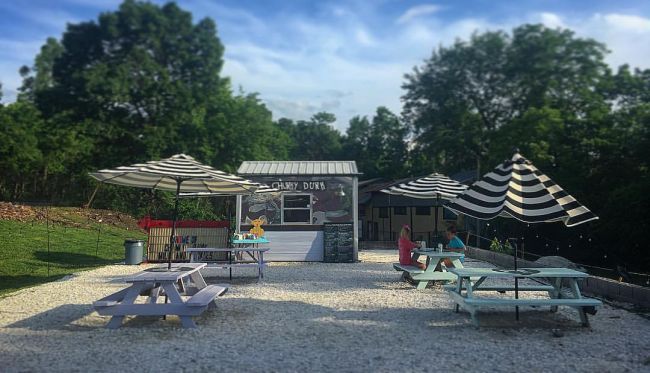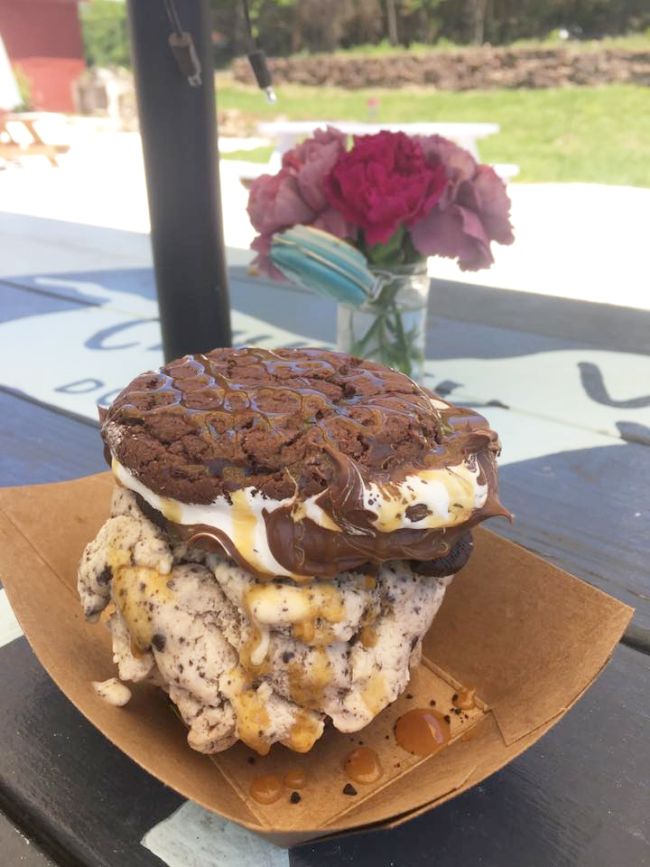 Chunky Dunk has been around since 2015, but the business has changed ownership during that time. The good news is that the giant scoops of ice cream and homemade cookies have NOT changed. Their menu changes occasionally, usually based on the season, popular flavors and available ingredients. Loblolly Ice Cream out of Little Rock supplies the ice cream, so when their inventory changes, the folks at Chunky Dunk come up with inspired new recipes.
For example, during the weeks leading up to Valentine's Day this year, they offered two special sandwiches: "My Funny Valentine" featured sugar cookies, cranberry ice cream, white chocolate sauce, and orange zest, and "The Endless Love" went right over the top with red velvet cookies, Dark Forrest Cake Ice Cream, Sweet Cherry Sauce, and chocolate shavings.
The servings are pretty big, so bring a friend to help you finish one. Unless it's just one of those days, in which case no one is judging if you polish the whole thing off yourself. If you need just a little something sweet, you can have a plain cookie or scoop of ice cream, but for that, someone could definitely look at you funny.
Some of the sandwiches have unusual toppings. There's the typical peanut butter, caramel, marshmallow cream, but there's also fruit-flavored cereal, crumbled pretzels, and crushed peppermint. The names of the sandwiches are just as unique: The Taylor Swift, Charlie the Unicorn, and Oreo Galoreos should give you an idea.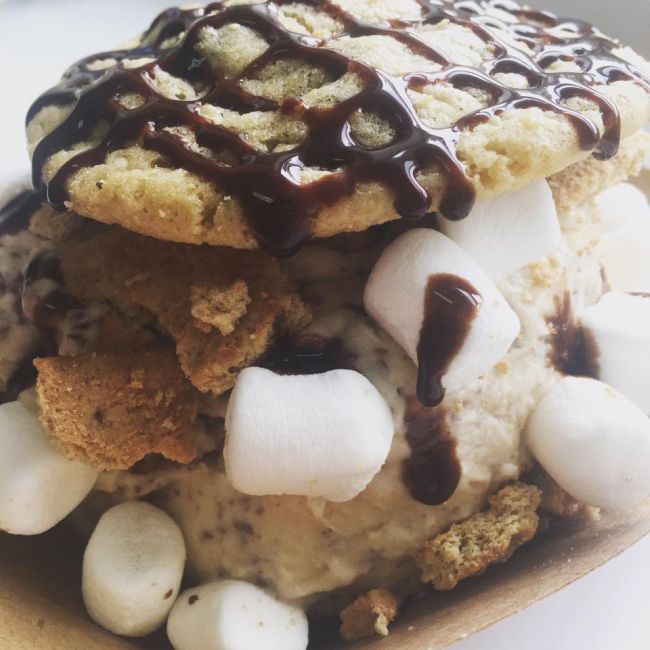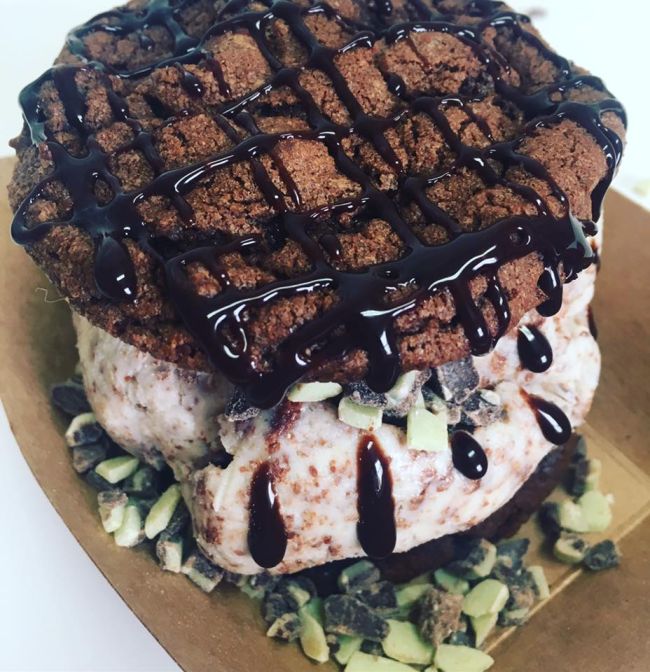 So next time you're in Fayetteville, take a drive up North Street, and turn into Fayetteville's Funky Yardsale (just west of the railroad tracks), the Chunky Dunk truck is just past the parking lot – you'll see the picnic tables and striped umbrellas. Homemade ice cream will forgive you, and your mouth will thank you.
693 W. North Street, Fayetteville  |  Open Thursday – Sunday (check Facebook page for hours)
SaveSave