A staple on the Hot Springs cupcake scene since 2011, Fat Bottomed Girl's Cupcake Shoppe is open 7 days a week so you can satisfy your sweet tooth any day of the week. If Fat Bottomed Girls Cupcake Shoppe sounds familiar to you, you may have seen them on Food Network's Cupcake Wars back in 2013. I'm not giving anything away but it's definitely an episode worth watching! Fat Bottomed Girls recently renovated their shop located at 120 Central Avenue close to historic Bathhouse Row.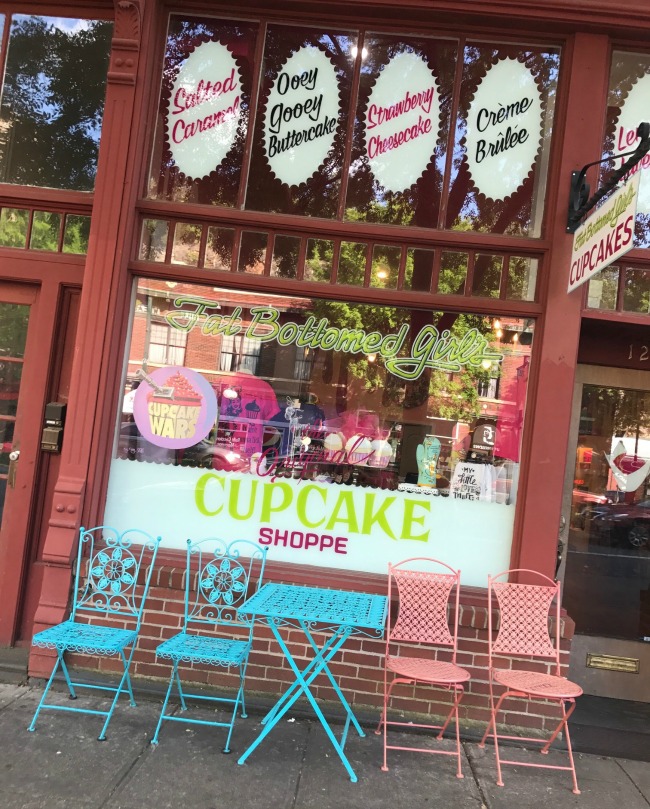 Fat Bottomed Girls serves up 11+ cupcake flavors daily such as Red Velvet, Ooey Gooey Buttercake, Lemon Lavender, Creme Brulee…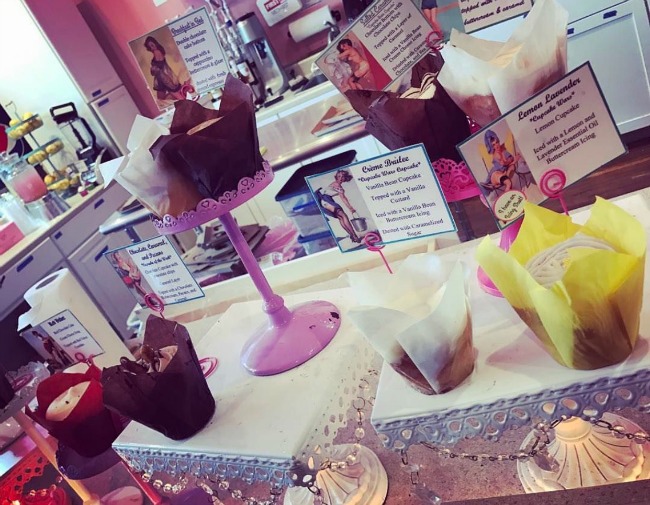 …and their super famous Salted Caramel Cupcake.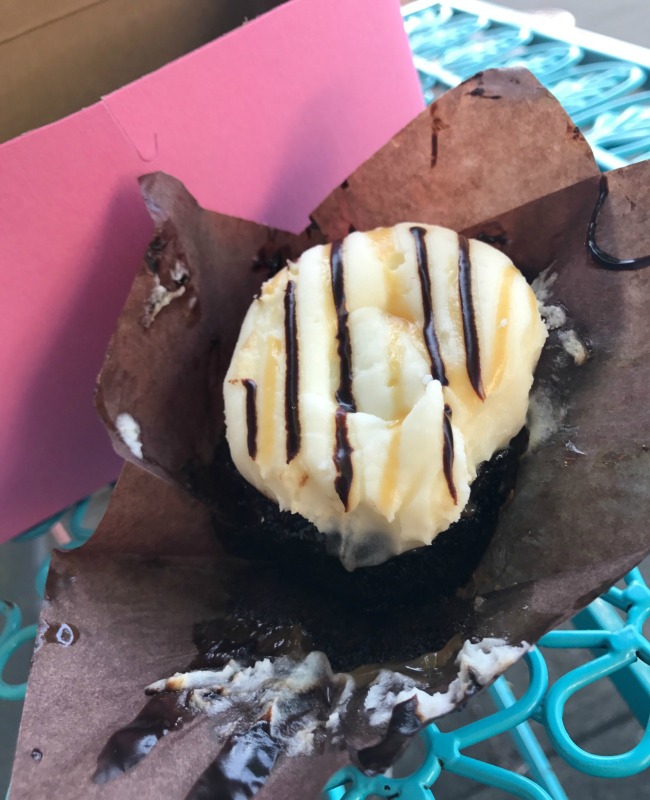 Cupcakes not your thing? No problem! You can get an icing shot (which is exactly what you would think it is, pure icing goodness in a cupcake wrapper), ice cream (served in a cup, on a cone or in a cupshake) or a latte from the new drink station.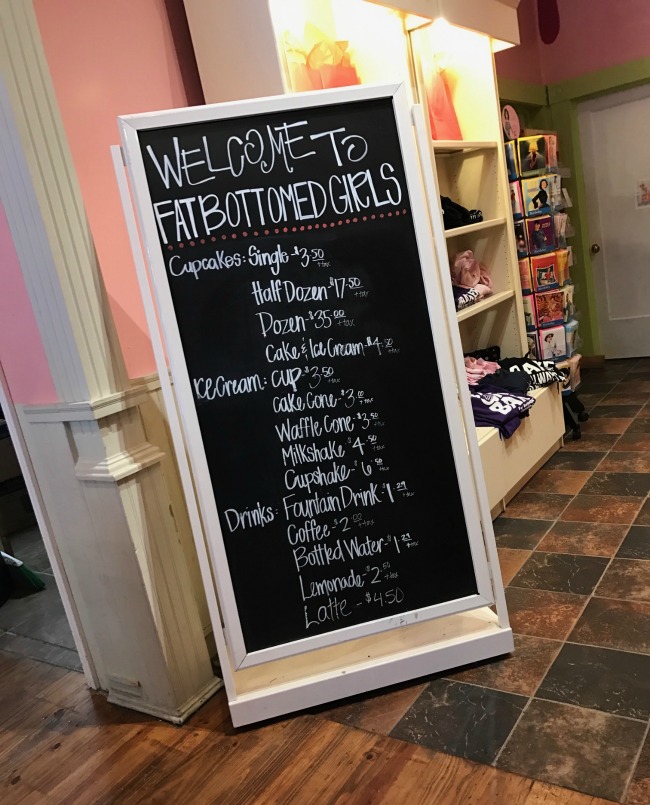 Fat Bottomed Girls also has a large assortment of merchandise you can purchase such as t-shirts, drink ware, jewelry, quirky kitchen linens and so much more.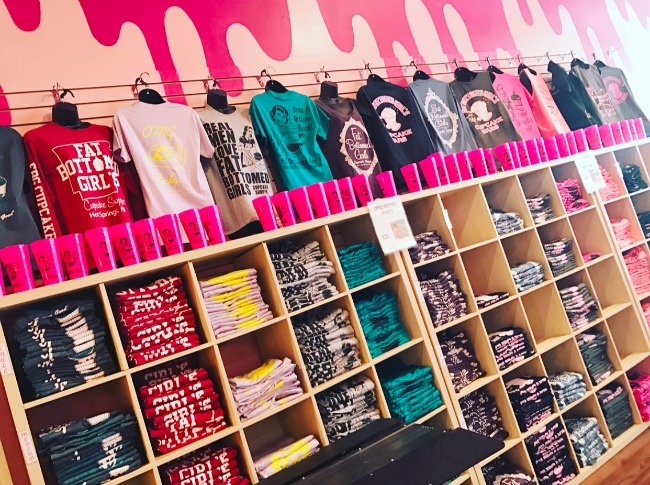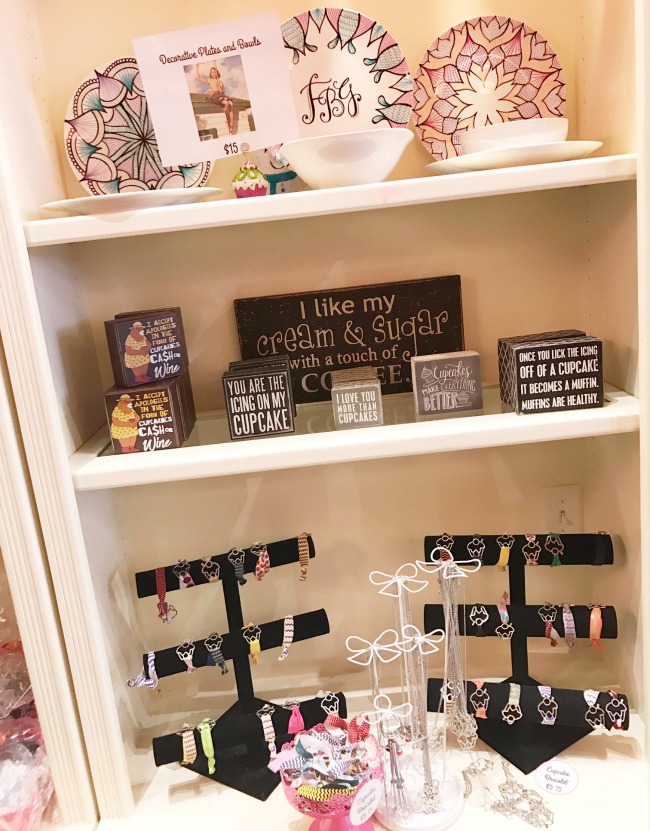 You can take your cupcakes and drinks to go or enjoy them on their limited outdoor seating, which I highly recommend if the weather permits.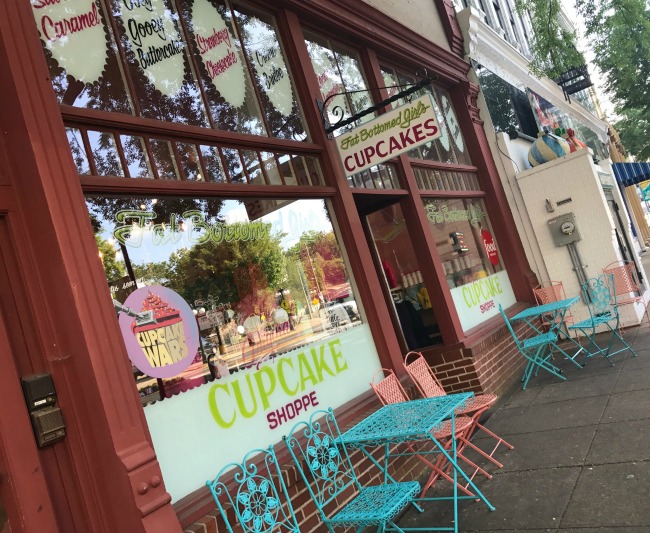 If you aren't able to go to Hot Springs and get your cupcake fix you can get your goodies shipped straight to your house. Fat Bottomed Girls offers Cupcakes in Jars that can be ordered online (minimum order of a dozen) and you can pick your flavors yourself or just be surprised.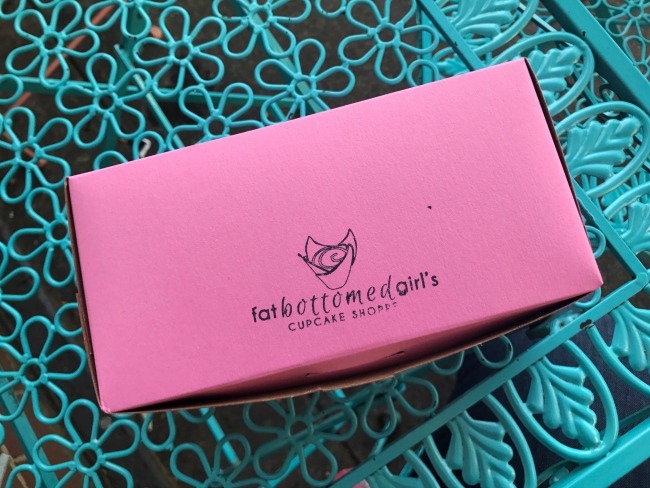 So if you are in the Hot Springs area and have a serious cupcake craving, stop by Fat Bottomed Girls Cupcake Shoppe, you won't be disappointed!
Check out Fat Bottomed Girl's Cupcake Shoppe on Facebook and Instagram to see what cupcakes are available daily or just to ogle at all the gorgeous cupcake photos.
Fat Bottomed Girl's Cupcake Shoppe Hours:
Monday – Thursday 10 a.m.-7 p.m.
Friday & Saturday 9 a.m. – 8 p.m.
Sunday 9 a.m. – 7 p.m.