In December 2015, Flyway Brewing opened its doors in North Little Rock's Argenta District, and the neighborhood brewpub quickly built a loyal following by serving up consistent and quality beer. What started with six beers on tap has grown to 11 with five year-round brews, two Imperial series, and a collection of rotating seasonal beers that include over 15 different styles.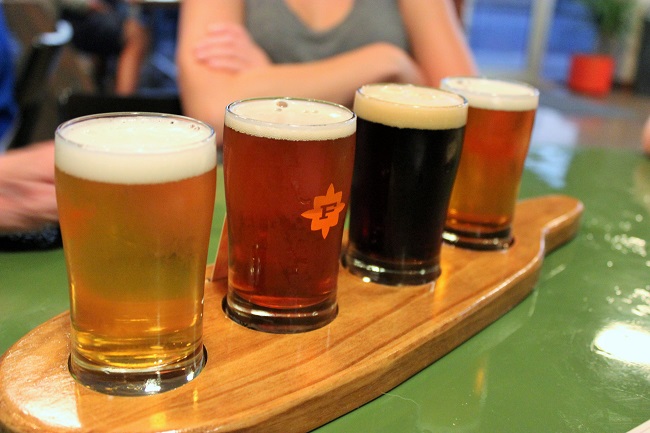 And that's just the beer.
Somewhere along the way, the powers that be started ramping up a food menu that is now second to none when it comes to bar bites.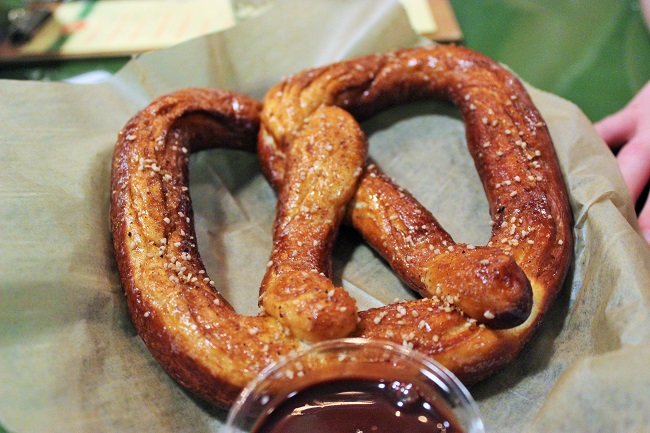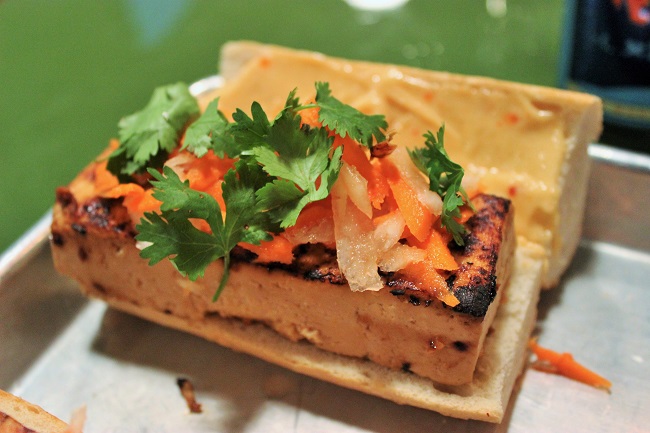 "The approach to our food menu was methodical as we only sold house-made soft pretzels at first.  As we expanded the menu, we released each menu item one or two at a time and got feedback from customers. We worked hard to create a menu that paired well with our beer and we actually use the phrase 'food for beer.' The main premise was to focus on a few different food categories and do them really well. Breweries and food trucks are popular partners throughout the country, so we thought it be cool to have a pretzel, slider, brat, and nacho truck all in one kitchen. We also do weekend specials on a weekly basis that fit into these categories," says owner Jess McMullen.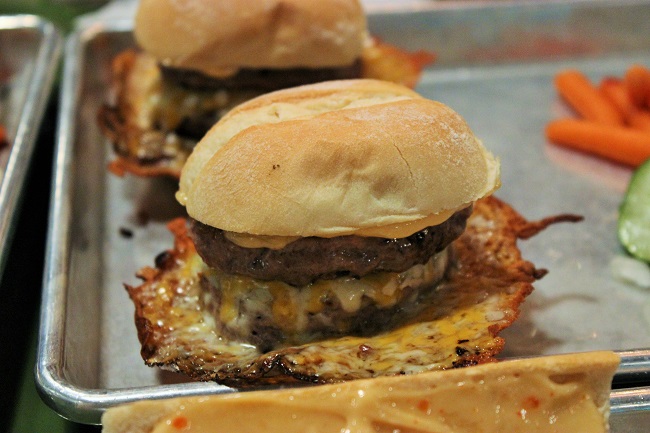 Whether it's an order of Duck Confit Nachos or Marinated Tofu Banh Mi Sliders or Double Beef Cheddar Bomb Burgers, everything on the menu is fun, creative, and, above all, delicious.
And there's another added little twist.
Says McMullen, "There is a variety of wild game on the menu. We wanted to create a menu that included wild game and fish that can be harvested in the state. We spent some time doing research with the Arkansas Game and Fish Commission and came up with a menu that includes wild boar, venison, turkey, rabbit, quail, crawfish, elk, trout, duck and gator. Yes, there actually is a gator season in Arkansas."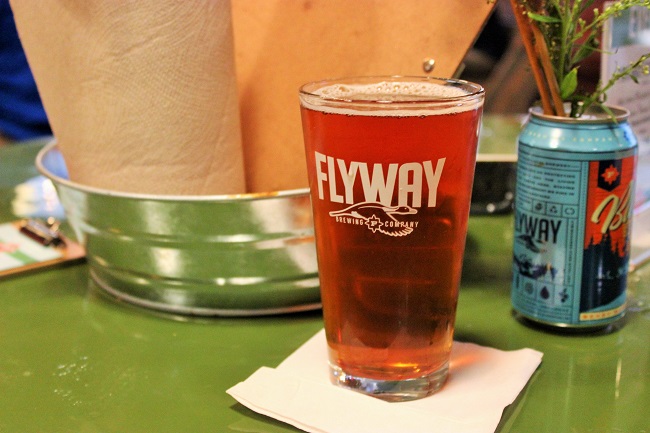 But, make no mistake, beer is king and Flyway's most successful beer, Bluewing Berry Wheat has really put the brewery on the map.
"We originally brewed Bluewing as a summer seasonal. The response was overwhelming and we decided to continue to brew it year-round. A friend of mine in the beer business gave me some great advice, 'You don't get to choose your flagship, it chooses you.' We could not be happier to have the easy drinking Bluewing as our top seller. Free Range Brown Ale is probably our second most popular beer and was our very first recipe," says McMullen.
The future looks bright for Flyway Brewing.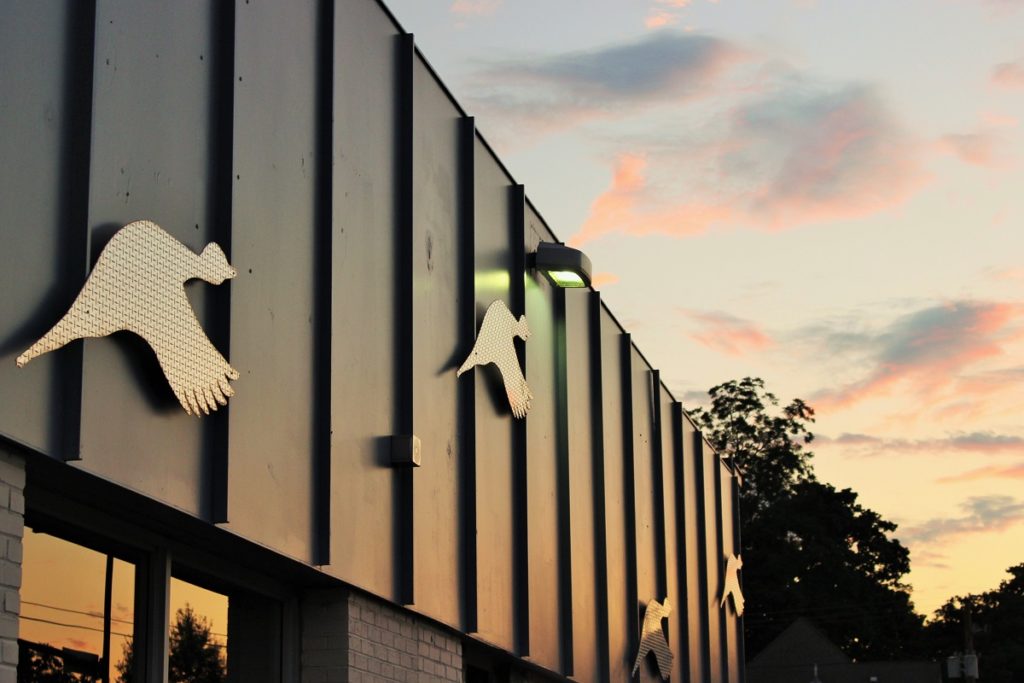 Sky's the limit.
Flyway Brewing
314 Maple Street (North Little Rock)
501-812-3192
Hours or Operation: Monday-Thursday 4 p.m.-9 p.m.; Friday & Saturday 12 p.m.-10 p.m.; Sunday 12 p.m.-9 p.m.
Where to Find?
On draft at bars, restaurants, and growler stations all over Arkansas. Bluewing cans are also available throughout the entire state.