There was a time in my life when I couldn't stand radishes. Those days are long gone. Now, I go out of my way at farmer's markets to find them, which happened recently at the Hillcrest Farmers Market in Little Rock. I came across two stands — North Pulaski Farms in Cabot and Kellogg Valley Farms in Jacksonville—that had some beautiful, distinctly different-looking radishes.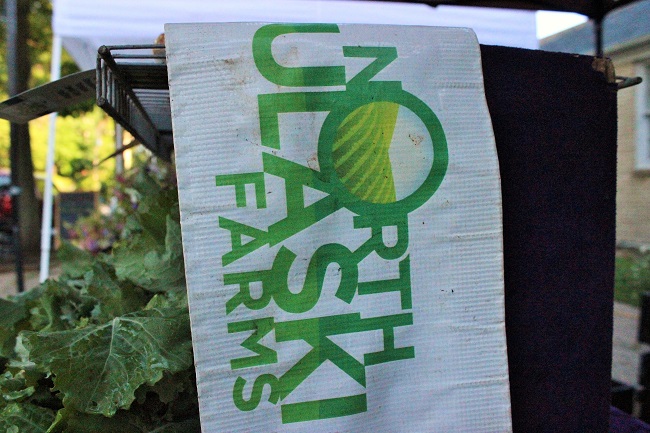 Because I enjoy the crunchy texture and faint peppery taste of fresh radishes, I wanted to find a simple, no-nonsense recipe that would showcase these qualities. After a few minutes of internet research, I found Sandra Lee's Radish and Cucumber Slaw.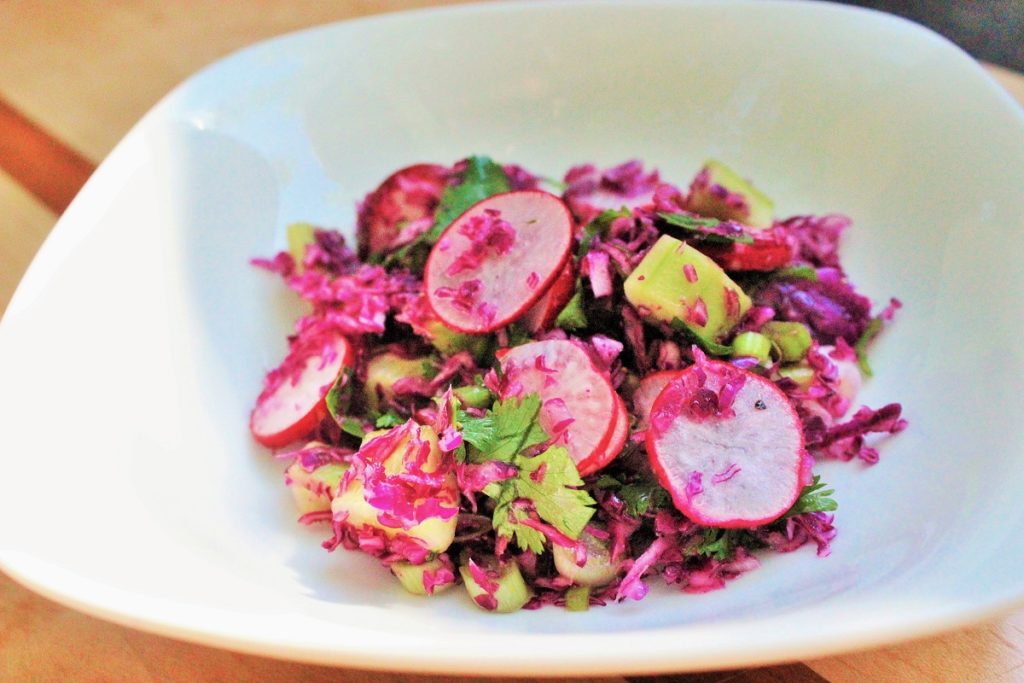 The first thing to do is wash the radishes and slice them as thinly as possible, making the pieces into fairly uniform rounds. My goal was to create as many textures as possible, so, next, I put a fine chop on the scallions and shredded the purple cabbage. Keeping with this theme, I went against the original instructions to finely slice the cucumbers and decided to chop them in bigger chunks. Again, I was looking for varying textures, but this is certainly not something you must adhere to. Also, before you go freaking out, know this recipe includes fresh cilantro, an ingredient that many folks either love or hate. While I love cilantro and encourage you to incorporate it into the slaw, it's not an end-all, be-all ingredient, so definitely leave out if you must.
You'll find the canola oil/apple cider vinegar/sugar combination to be simple, yet effective at dressing the vegetables with a tangy, slightly sweet flavor. If you prefer a little sweeter slaw, please feel free to add some more sugar to the mix (maybe a pinch or two).  Just be careful with the amount of vinegar you add to the bowl, as too much will make the final product watery.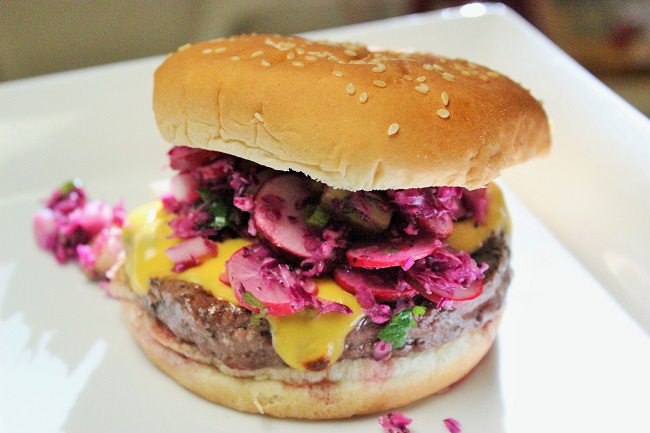 In the end, while I couldn't tell a difference in taste between each farm's radishes, I was overwhelmingly pleased with the taste and appearance of the dish. The bright, vibrant colors and fresh flavors make it a perfect recipe to serve during the warmer months. The dish is also quite versatile. On the first evening, I served the slaw as a side item with grilled chicken thighs, and, for lunch the following day, I topped my hamburger with some. Here's another suggestion, grill a few bratwursts, serve inside hoagies, and top with this radish and cucumber slaw. You could even pan fry some white fish, flake it into smaller pieces and add to the slaw, making for a sizable main entrée salad dish.
Listen, it's great to utilize local ingredients in recipes as much as possible, but know that if you're unable to find radishes at the farmer's markets, you can definitely purchase them at the grocery store. The same can be said for the other items in this slaw.
Give this recipe a try. Even if you don't enjoy radishes, it may change your mind.