Skillet. Sausage. Pasta. Yes, yes, and yes. Seriously, those are three of my favorite words associated with food. I crave pasta like most people crave chocolate, so when I was searching for an easy recipe to cook for the family on a Wednesday night and stumbled upon this Skillet Sausage Pasta, I just knew I had to give it a try.
But I decided to make one very critical substitution.
Instead of using the suggested smoked sausage, I incorporated some of my favorite Italian sausage from a local purveyor, Farm Girl Meats. Owner/operator Katie Short has perfected her Italian sausage, just one of many delicious meats being produced by the company.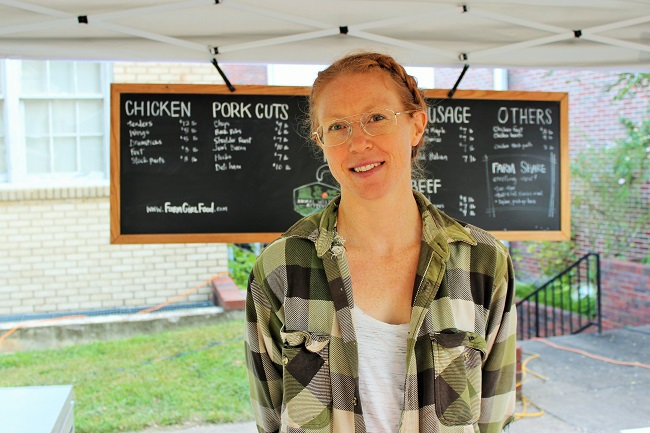 "All our sausage recipes have been developed over years, primarily in my kitchen. Then they go through tons of small batch runs and tweaking before we bring them to market. If it doesn't make my mouth giddy to eat it, I can't sell anyone else on it. We wanted the Mild Italian to be straightforward sausage with approachable, familiar flavors that families could have in regular, weeknight meals," says Short.
This mild Italian sausage ended up being an ideal choice for this one-pot, no-frills dish. And yes, I did say one pot, which is always music to my ears. First things first, you'll need to brown the sausage in a skillet, remove the meat, and blot the skillet with a paper towel to eliminate excess grease. Next, add the chopped onions and garlic to the skillet and cook for 4-5 minutes. Add the rest of the ingredients to the pot, bring to a boil, cover, and let simmer for approximately 15 minutes. There's no need to drain the added water which is soaked up by the pasta.  At the very end, add the heavy cream, plate, and top with cheese and green onions. If you favor a less spicy dish, just leave out the crushed red pepper.
My family absolutely loved this Skillet Sausage Pasta, and while the cream, canned tomatoes, and pasta were all so deliciously comforting, it's the local Italian sausage that made all the difference. Katie Short's time, effort, and attention to detail help ensure this.
"It starts with the care of the animals and stewardship of their ecosystem. We want them to have as much opportunity as possible to express their full natural instincts- foraging, friends, etc. We handle them gently, feed them naturally, supervise humane slaughtering, and obsess about the presentation and handling of the meat. Luckily, the impassioned attention to care for the animals and their environment leads to a phenomenal eating experience," says Short.
I could not agree more.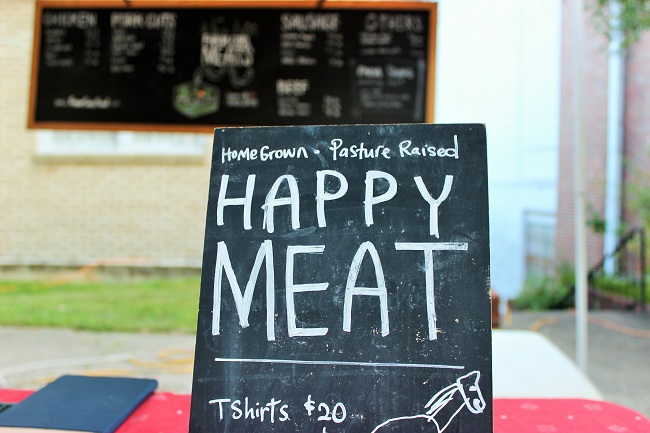 Where to find Farm Girl Meats?
On the Farm: By appointment only (Wednesday-Monday), year-round at 17 Possum Song Trail, Nimrod, AR.
Pre-Order for Little Rock Delivery: Check out the online shop to order for Little Rock delivery the 1st and 3rd Tuesday of each month or at Hillcrest Farmer's Market every Saturday from 7 a.m.-noon
Hillcrest Farmers Market: 2200 Kavanaugh Blvd (Little Rock), Saturday 7 a.m.-noon (May-September), 8 a.m.- noon (October-April)
Restaurants Carrying Farm Girl Meats: kBird, South on Main, The Wunderbus, and The Root Cafe