An introductory lesson in making guitars from Bayard Blain comes with a simultaneous short course on wood types. Perhaps this is to be expected from a carpenter at heart. There is a reverence in the way Blain flips a flat board and runs his hands over the marbling in pieces of Brazilian rosewood, American spruce or exotic mahogany.
Wood surrounds everything in his Fayetteville studio, where he custom makes guitars for both local clients and a growing roster of national clients, too. Noted bluegrass musician Peter Rowan, for instance, has been spotted playing the one he bought last summer at the Fayetteville Roots Festival.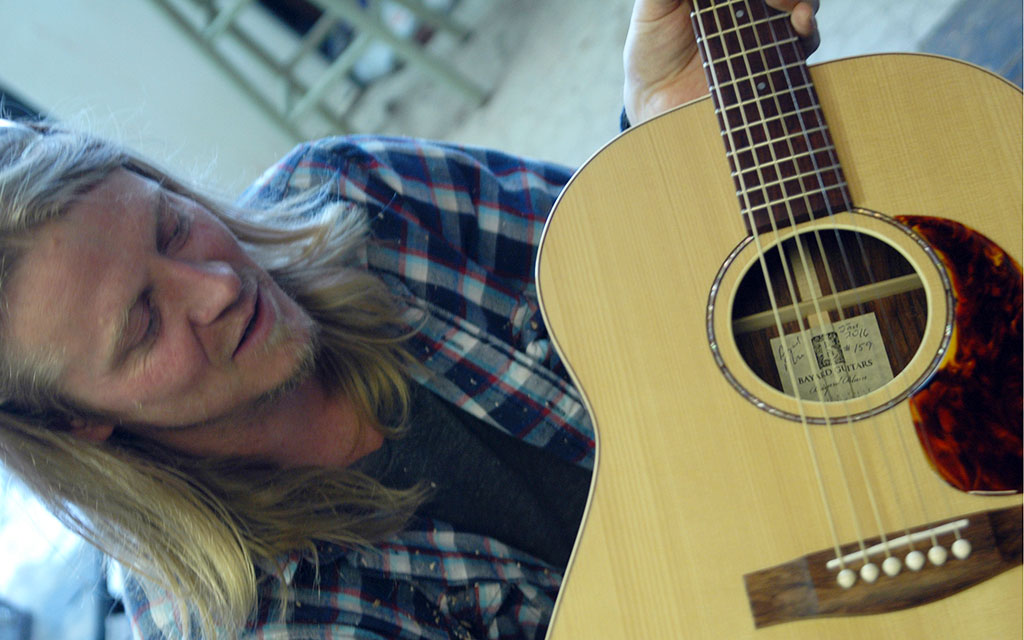 There is a sameness to the mass-produced guitars made in large factories. Blain works in the opposite mindset. When someone orders a guitar (or mandolin or ukulele, as he makes those, too) from him, he wants to watch that musician play before he starts the building process. He wants to watch the way they strike the guitar and hear the kind of music they make.
A more traditional-sounding guitar might be in order, or he might make one sound a little brighter and crisper if that's the preferred sound of the player. The ability to pair a player and instrument perfectly are skills he's still refining, now more than a decade into the instrument-making business and after finishing at least 200 instruments.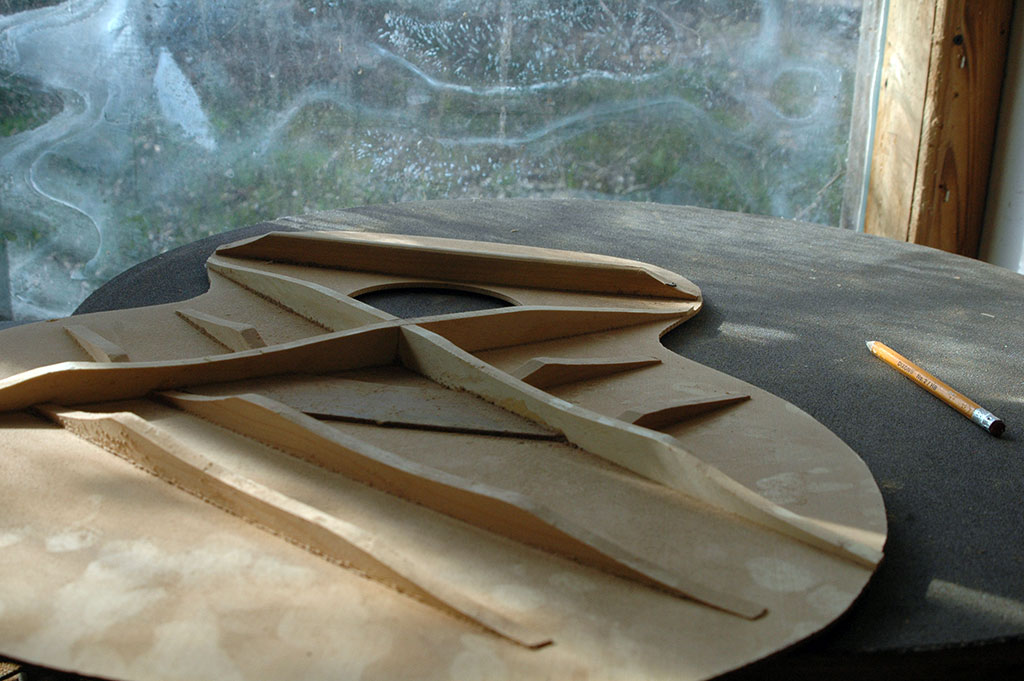 Blain came to Fayetteville in 2003 after getting an offer to play in the bluegrass band Wildwood. He had just finished luthier – that's the art of making stringed instruments – training at the Summit School of Guitar Building and Repair in British Columbia, and the prospect of starting a successful business in his hometown of Gardner, Montana, population 800, seemed slim.
Wildwood had a flash of success then faded away. He eventually joined the bluegrass quartet 3 Penny Acre, a project with Bernice Hembree, Bryan Hembree and Shannon Wurst. Wurst continues making music as a solo artist and teacher. The Hembrees formed Americana act Smokey & The Mirror and also founded the Fayetteville Roots Festival. Blain left 3 Penny Acre to focus on his family and his instrument business.
Continue Reading at Fayetteville Flyer