Hey Arkansas, guess what? We now have our very own ketchup maker, Arkansas Ketchup Co., and after only a few months, the small company is a huge hit among locals.
"The response has been overwhelming and amazing," says co-owner Amber Davis. "We've sold out of each batch almost before we can bottle it. I get so excited when people I don't even know say they love it or ask where they can get more."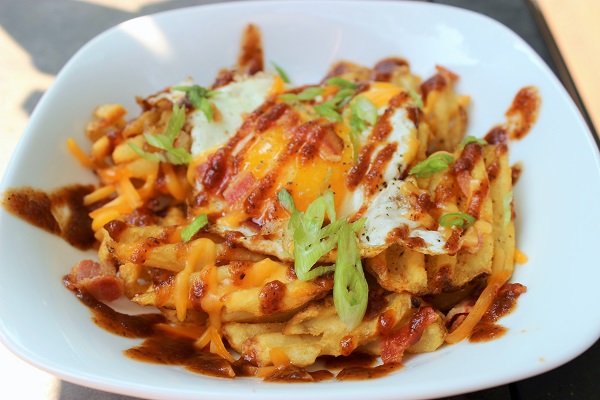 And if you think this is going to be your typical, store-bought, run-of-the-mill ketchup, then think again. What makes this ketchup such a hit is its uniqueness.
Says Davis, "The Arkansas Roma ketchup has a bit of spice, tang and smoke to it, followed by the sweetness from the honey. It's also a deep maroon color, similar to barbecue sauce, and you can actually see the flecks of fresh-ground pepper we add to it just before cooking. I think the color comes from the vine-ripened tomatoes and from the extended slow-cooking. Each batch takes four days to make–one day for chopping/mixing, two days for cooking, and one day for bottling."
Now that we've moved out of tomato season, the challenge for Arkansas Ketchup Co. will be producing great-tasting ketchup without the added benefit of local tomatoes.
"We are currently developing a ketchup that will taste a little more like traditional tomato ketchup, but obviously way better. It will use Roma tomatoes from other places in the United States and will be labeled as something like 'American Medley Ketchup' or something else that will indicate that the tomatoes are not all from Arkansas. We will still use only a few ingredients that you probably have in your own pantry. There will be no high fructose corn syrup, artificial thickeners or colors. The ingredients and taste are the most important factors to us," says Davis.
But, no fear, when Arkansas tomatoes return, so will Arkansas Ketchup Co.'s signature Arkansas Roma Ketchup, which is perfect on fries, burgers, omelets, baked potatoes or just about anything. In the meantime, the future looks bright for this small business.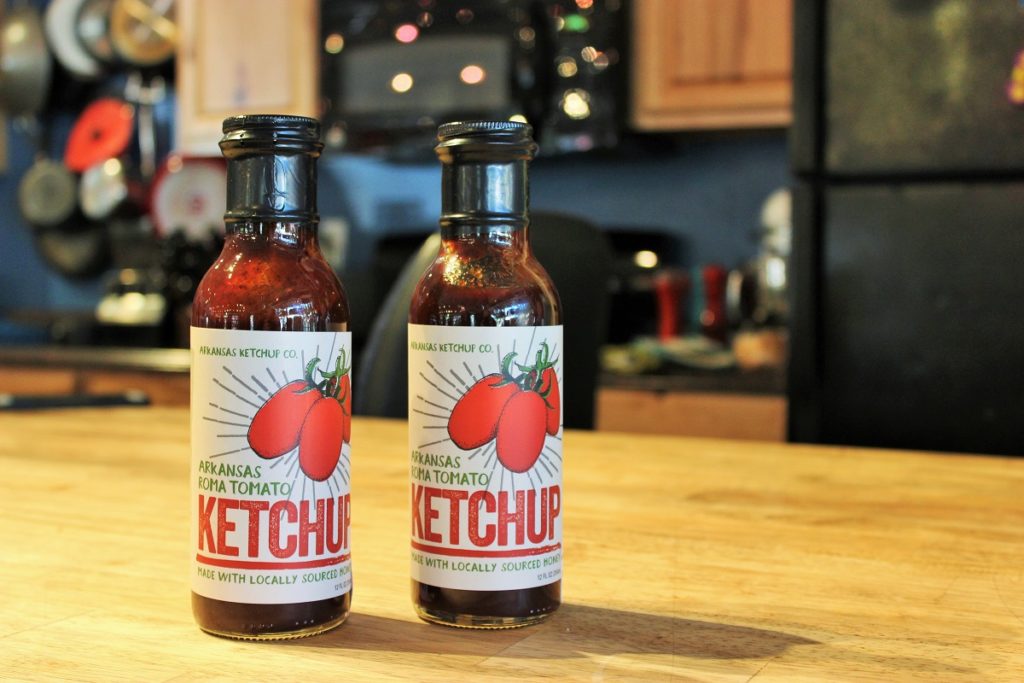 "We really want to develop some specialty ketchups by next summer that will feature varietals of Arkansas tomatoes beyond just the Roma. For example, using Cherokee Purples or Bradley County Pinks in their own blends that feature chipotles grown and smoked here or even Champagne vinegar or something else that's unexpected but delicious. It would be fun to show people that ketchup can be more than just the one thing that we've seen our whole lives. Why not make it as diverse and interesting as barbecue sauce or mustard?
Agreed.
The Details
The ketchup comes in 12-ounce bottles and starts at $7 per bottle.
Restaurants Who Have Used Arkansas Ketchup Co.
Streetside Creperie and Wunderbus (Conway) use Arkansas Roma Ketchup as their house ketchup. Big Orange and At The Corner (Little Rock) have featured it in Specials.
Where to Purchase?
In Central Arkansas: The Green Corner Store, Heights Corner Market, Eggshells Kitchen Co., District Fare and Pear Orchard Products
In Northwest Arkansas: Richard's Country Meat Market, The Gathering in Rogers, and Fain's Herbacy
In Eastern Arkansas: Chez Weenie