Arkansas is home to 123 State Champion Trees, those that have been recognized as the largest of their species in the state.
Hot Springs artist Linda Williams Palmer set out on a seven-year journey to document some of these trees through photographs, drawings and stories. Some of those tree drawings have been exhibited widely, and 23 trees are documented in her new book, Champion Trees of Arkansas: An Artist's Journey.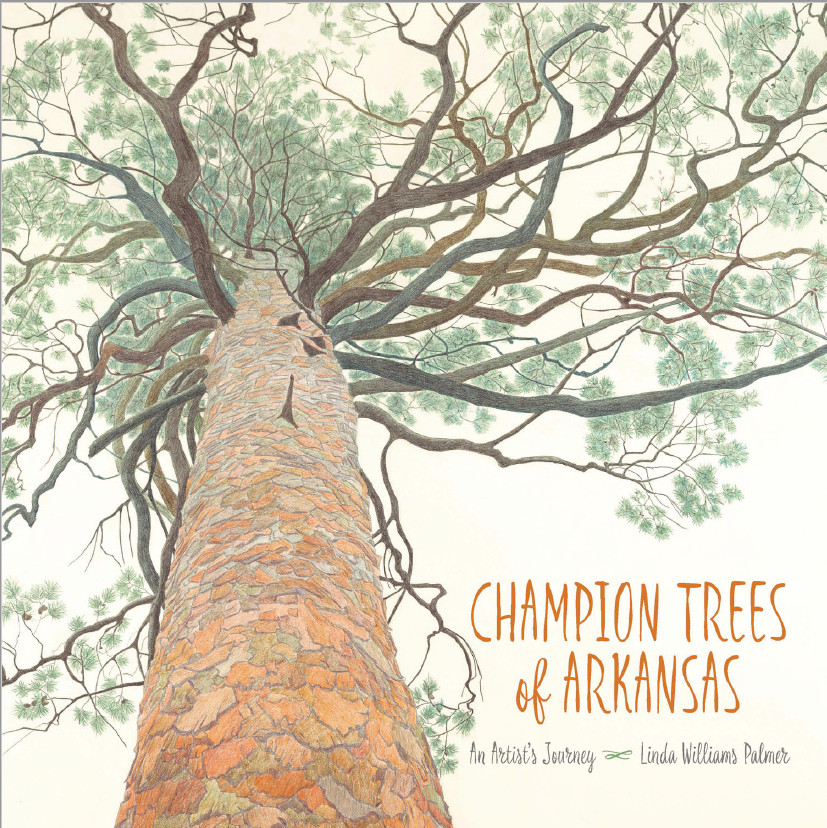 "Trees have always been a focus for my art from the very beginning, so, in 2007, when I found out about the Champion Tree list the Arkansas Forestry Commission keeps, I knew what I wanted to do," she said. "Search out these trees, photograph them from all angles and go back to my studio and create portraits of these amazing trees."
She began doing just that in 2007, and she's "still hunting trees and drawing them," though the final tree she drew that is in the book, a southern red oak found in the community of Birdeye, northeast of Wynne, was draw around Christmas 2015.
Palmer came to art after studying voice in college, getting married and having four children. When her youngest, a set of twins, entered kindergarten, she started taking art classes at what was then Westark Community College (now the University of Arkansas at Fort Smith).
"I took one class at a time and after four or five years, I had taken all the art classes offered plus took the drawing and painting classes twice," she said. "I finally decided I should start putting what I'd learned to work and opened a studio and started painting. I knew art was what I'd been looking for all my life."
She was drawn to colored pencils for her tree drawings "because I wanted to capture the delicate leaves and the wonderful textures on the individual trees," she said. "I felt I could do this with the pencils as I could get more detail. I can also blend the colors by layering color over color and best get the colors of nature I desire."
As she traveled around the state, collecting stories and pictures of the trees, she said she particularly enjoyed learning about trees that meant a lot to their communities.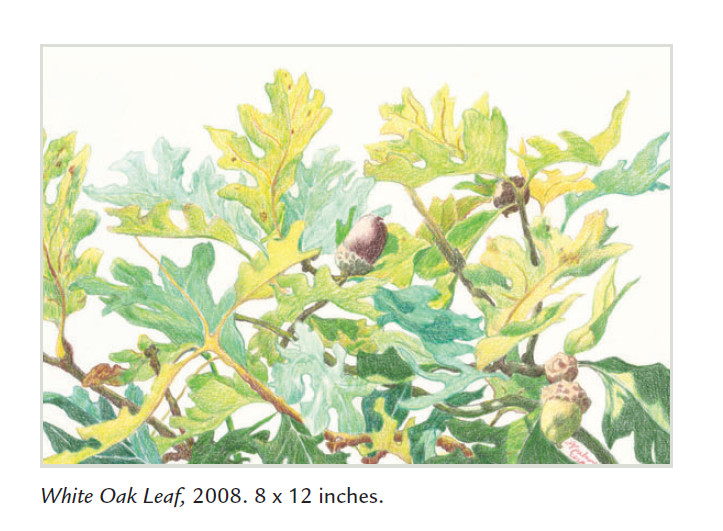 One example is the champion white oak in Dardanelle, known as the Council Oak, where acting governor Robert Crittenden and Chief Black Fox of the Cherokee met in April 1820 and signed a treaty that gave the territory of Arkansas the Cherokee land south of the Arkansas River. Dardanelle is also home to a co-champion eastern cottonwood and the nation's largest persimmon tree, which is nearly 100 feet tall.
The post oak in Waldo is another tree with a great history. The tree's twin fell more than 50 years ago, and when the rings were counted it was found to be 250 years old, meaning the existing tree is around 300 years old.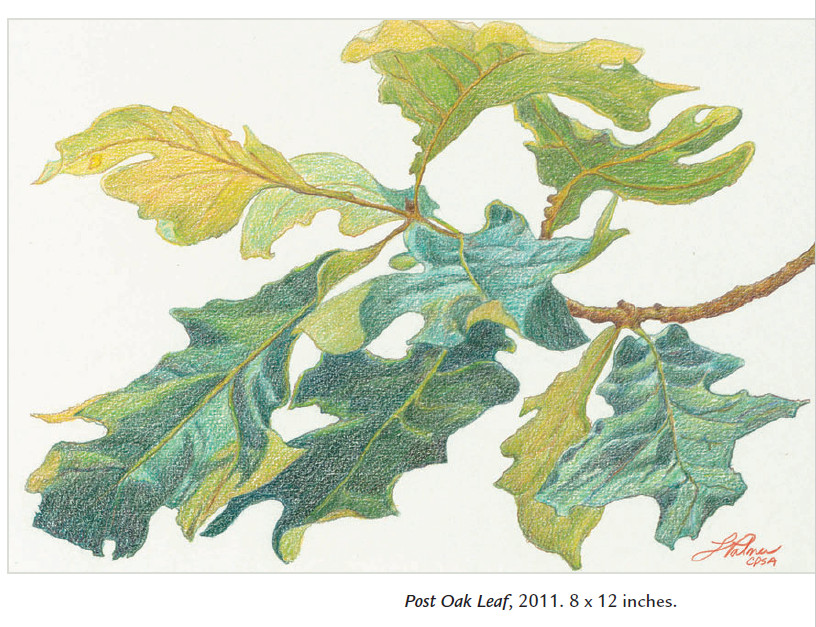 Palmer said she hopes that by sharing her drawings and the stories of the trees that she can get people to notice the trees and understand their importance. In the book she tells the story of one tree she never got to see, the champion weeping willow, which stood in North Little Rock and was toppled after an ice storm, causing damage to the tree that ultimately killed it.
"It has been my hope all along that my art would encourage people to look at trees in a different way and to think about the role they have perhaps played in their lives and their families lives," she said. "We have so many trees in our state that we take them for granted. I firmly believe art makes a difference in how people see our world. Artists throughout history have drawn attention to social issues and the environment, but also the beauty that exists in nature and even in the everyday objects around us.
"We live in such a beautiful state, I wanted people to know about these champion trees and to celebrate and appreciate them and yes, to protect them."