There's a new subscription service that will send unique loose leaf teas to your door every month, and it happens to be based right here in Arkansas.
Simple Loose Leaf is a project by brothers Andrew and Nicholas Flocks, who started the company last year simply because they wanted it to exist.

Andrew (left) and Nicholas Flocks of Simple Loose Leaf
Andrew, who had the original idea for the company, is a lifelong lover of black tea, and Nicholas is a fan of lightly scented green tees. The brothers recently became interested in learning about and sampling different varieties of teas, and like craft beer drinkers or connoisseurs of fine wines, the more they tried, the thirstier they got for more.
And since we live in the days of Birchbox, Blue Apron, and Dollar Shave Club, they immediately began looking for a subscription service to help them indulge in their tea habit. When they didn't find what they were looking for, they decided to start Simple Loose Leaf.
Simple Loose Leaf is a subscription service that consumers can sign up for to receive a monthly delivery of loose leaf teas. Their subscription boxes currently include four different teas that range from traditional green teas and black teas, to seasonal teas, and others. Andrew said that they plan to send around 40 different teas to their subscribers, with only a few staples like black teas and Earl Greys that will repeat.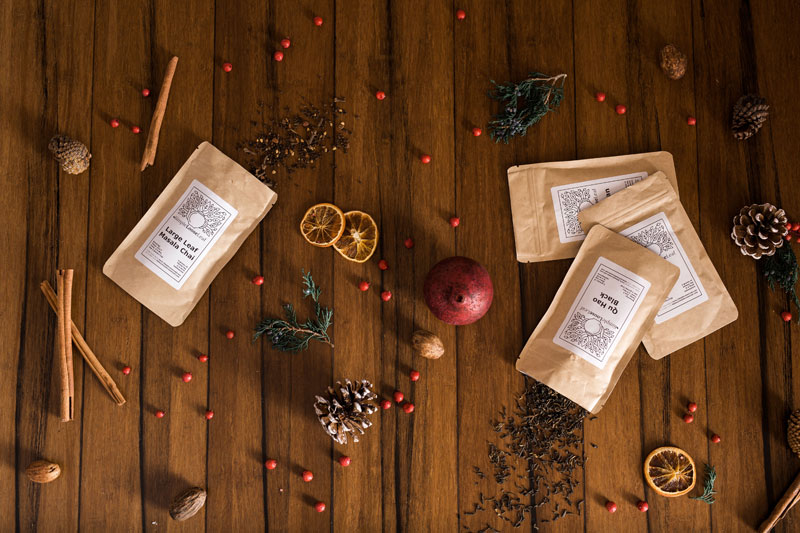 The first box includes a silicone and stainless steel tea strainer for brewing tea in single cups up to small tea pots. After that, unbleached linen filter pouches are included in the boxes to be used as tea filters. Each of the teas comes in a resealable pouch and includes 10 grams of tea (enough to brew a few cups of tea).
Subscriptions are $9 per month, or a little less if you commit to a year of deliveries, and they also offer gift subscriptions.
Continue Reading at Fayetteville Flyer