"For I know the plans I have for you," declares the Lord, "plans to prosper you and not to harm you, plans to give you hope and a future."
Many people choose to live life according to a Bible verse or inspirational phrase, but for one Jonesboro family, this verse from the book of Jeremiah became their lifeline when their own Jeremiah was diagnosed with autism.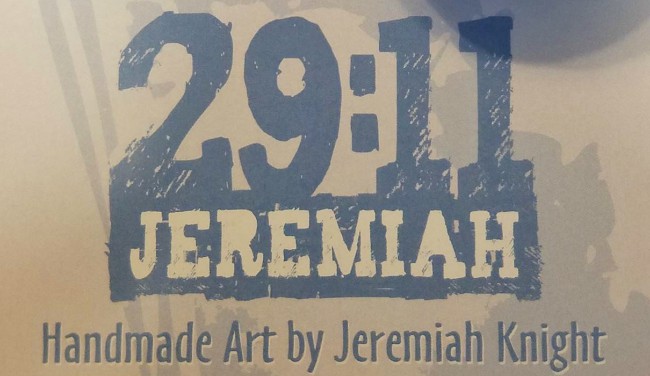 Autism, more commonly referred to now as Autism Spectrum Disorder (ASD), is a neurological developmental disorder often characterized by trouble communicating and interacting socially, along with repetitive patterns of behavior. In 2016, 1 out of every 68 children in the U.S. was diagnosed with ASD.
In 1992, only 1 out of 2500 children received an autism diagnosis. Little was known about the disorder at the time. Jeremiah's mother, Shelby, says, "Being distraught with an actual diagnosis for our boy and with very little information available to us at the time (before the internet was even invented), we struggled to find authentic, relevant information to help us."
The Knight family received cards from friends and relatives, and one card included the verse from Jeremiah 29:11. Shelby wondered what the future for her two-year-old son would look like, but the verse became their hope. Growing up, Jeremiah struggled in school, but his sophomore year he took an art class where he had the opportunity to work with clay. He created a tiny turtle with large eyes that he brought home. Shelby loved the turtle and kept it on the kitchen window sill.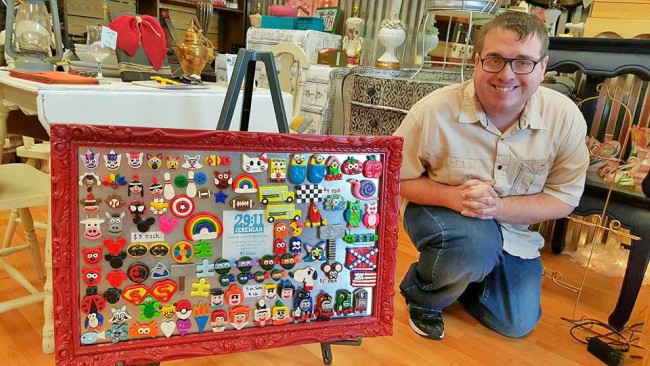 Through that class, Jeremiah found something he excelled at naturally. When he graduated from high school in 2008, the Knights bought their son 50 pounds of clay and a giant kiln to allow him to continue to create the tiny creatures he'd grown to love. The Knights set up an art show for their son, and Jeremiah 29:11 suddenly became more than a life verse for the Knights. It was a fully-fledged business.
Jeremiah now creates a variety of clay magnets and products for local shops in Jonesboro, Paragould and Little Rock, and takes orders from across the U.S. on his Facebook page. Each clay piece is handcrafted by Jeremiah. As Shelby says, "No two pieces are exactly alike, which makes each piece one-of-a-kind art. Just like persons with disabilities, their uniqueness is what makes them so special."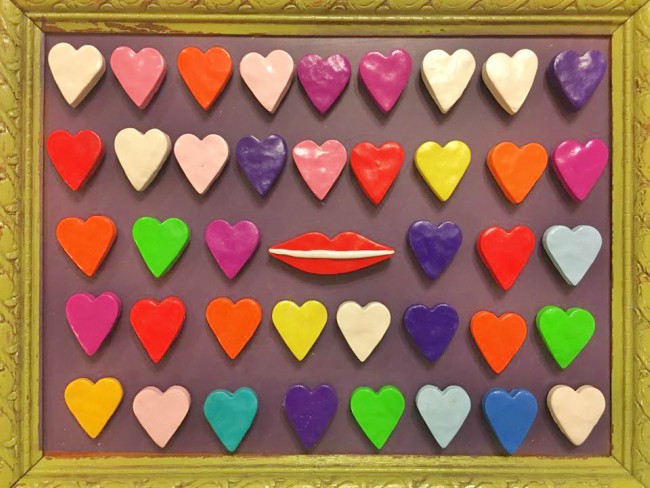 Shelby jokes that Jeremiah would probably say his favorite thing about his business is that people pay him to create his art, but she believes the best part for her son is watching other people marvel at his work. Jeremiah takes pictures with every person that buys from him at an art show. Shelby says, "I can see in his expression that he's getting a great deal of satisfaction in knowing people value him through the work he can produce."
From that first turtle created in high school, Jeremiah has expanded his ability to include all sorts of fun creatures and objects, including trains, Disney characters, razorbacks and a variety of seasonal items, from pumpkins to Christmas ornaments to conversation hearts. His favorite set to make includes Rudolph, Clarice, Yukon Cornelius, the Abominable Snowman and Herbie the Elf from the classic 1964 Rudolph the Red-Nosed Reindeer television special. His most popular magnet, though, is the state of Arkansas with a tiny heart cut out to represent the buyer's part of the state. He also loves creating special orders.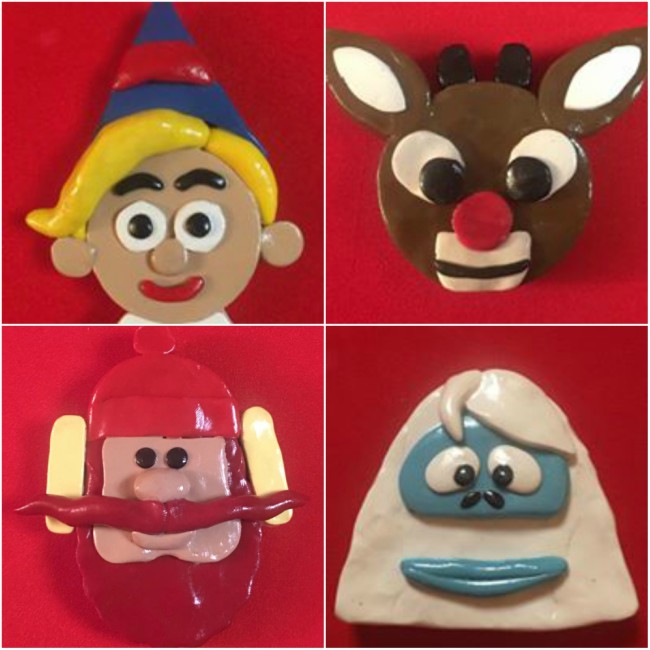 You can find Jeremiah's clay creations for sale at The Sensory Shop, The Parsonage, and Noah the Children's Boutique, all in Jonesboro. Hounds Hideaway showcases Jeremiah's pet-specific items at their stores in Jonesboro and Conway. The boutique Gracefully Southern sells Jeremiah's work in Paragould and Bamboo carries his creations in Little Rock. You can also view all of Jeremiah's creations on his Facebook page, Shop Jeremiah 29:11. Jeremiah takes a photo of every single piece he creates and posts it there. Shelby manages online orders through the page.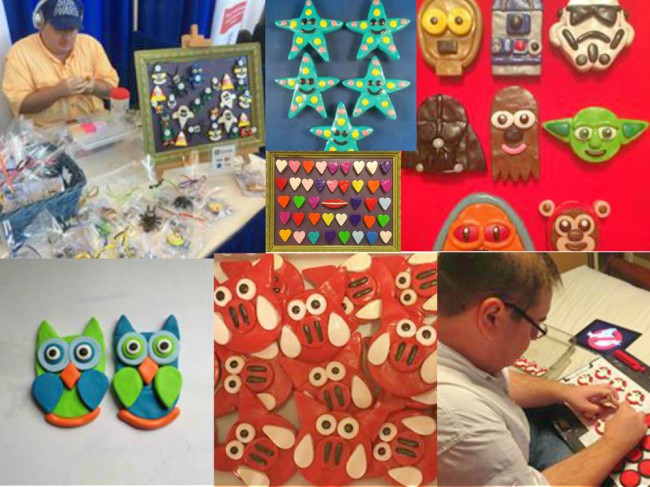 Jeremiah and the entire Knight family have come a long way from Jeremiah's initial autism diagnosis in 1992. One of the most amazing parts of his story is the way he's brought hope to other families who have children diagnosed with autism. "Jeremiah has a hope and a future," his mother says, "and through him, God has given hope to so many more."
Photos courtesy of the Knight family and used with permission.