If there was an official mayor of fun in Fayetteville, longtime local resident Bo Counts would be a shoo-in for the position.
Well known for his elaborate Halloween and New Year's Eve parties, as co-host of the Drive-In Speakerbox Podcast and associated Tavern Trivia nights at Smoke & Barrel, as local DJ Beat Bachs, a co-host of the popular Later with Jason Suel television show, a board director of non-profit arts organization Art Amiss, and for a host of other fun projects, Counts is like a Renaissance man of good times.
With all of that entertainment experience, it only makes sense that mayor Counts would eventually find himself in the bar business. This summer, he is set to open Pinpoint Fayetteville, a brand new pinball bar on Block Avenue in the basement space formerly home to the original JR's Lightbulb Club.

Bo Counts / Photo: Philip Haughey
As it happens, on top of his other interests, Counts is also a collector of antique and retro pinball machines (of course he is), has learned to work on them and restore them in his spare time (somehow he has spare time?).
He currently has more than a dozen of them, including but not limited to machines like a 35th Anniversary Playboy Magazine Machine, a Back To The Future machine, a Judge Dread machine, F14 Tomcat, Funhouse, Williams Slugfest, Phantom of the Opera, and others.
In all, he'll have 14 pinball machines in operation once the new bar opens this summer.
In addition, the bar will feature cozy high-back booths, a concrete patio with outdoor seating, plenty of wall space to display local art, and a handful of other things to do like a dart board and a shufflebowler game.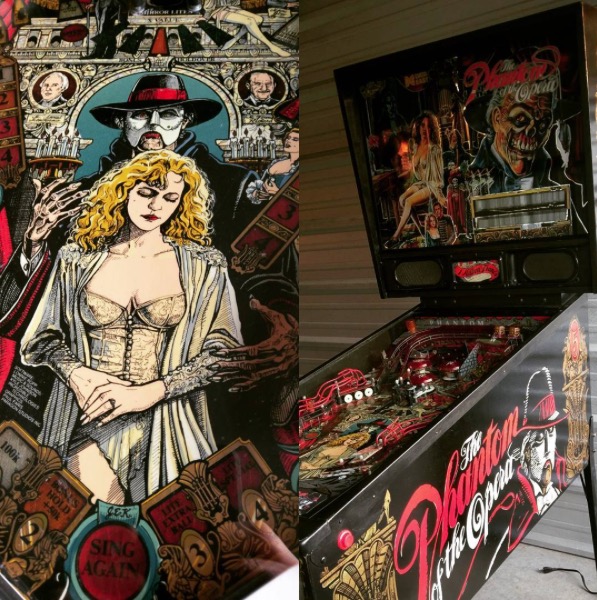 A Phantom of the Opera Machine will be part of the lineup when Pinpoint opens
Counts said he is hoping to provide a place for locals to hang out that has an "adult but not stuffy" environment.
"I want to create a place for locals," he said. "An entertaining place for the people that live and work here, and something that adds to what's already happening on Block Avenue."
Counts said he plans to preserve the stage area from the old JR's, and may throw in a few other nods to the legendary bar in his decor once he opens. Pinpoint won't focus on live music, however.
Continue Reading at Fayetteville Flyer