A Fayetteville-based business will soon officially become an international company. Slim Chickens, a restaurant chain founded in Fayetteville in 2003, announced this week it has reached a franchise agreement with Alghanim Industries to open several restaurants across the Middle East and North African region.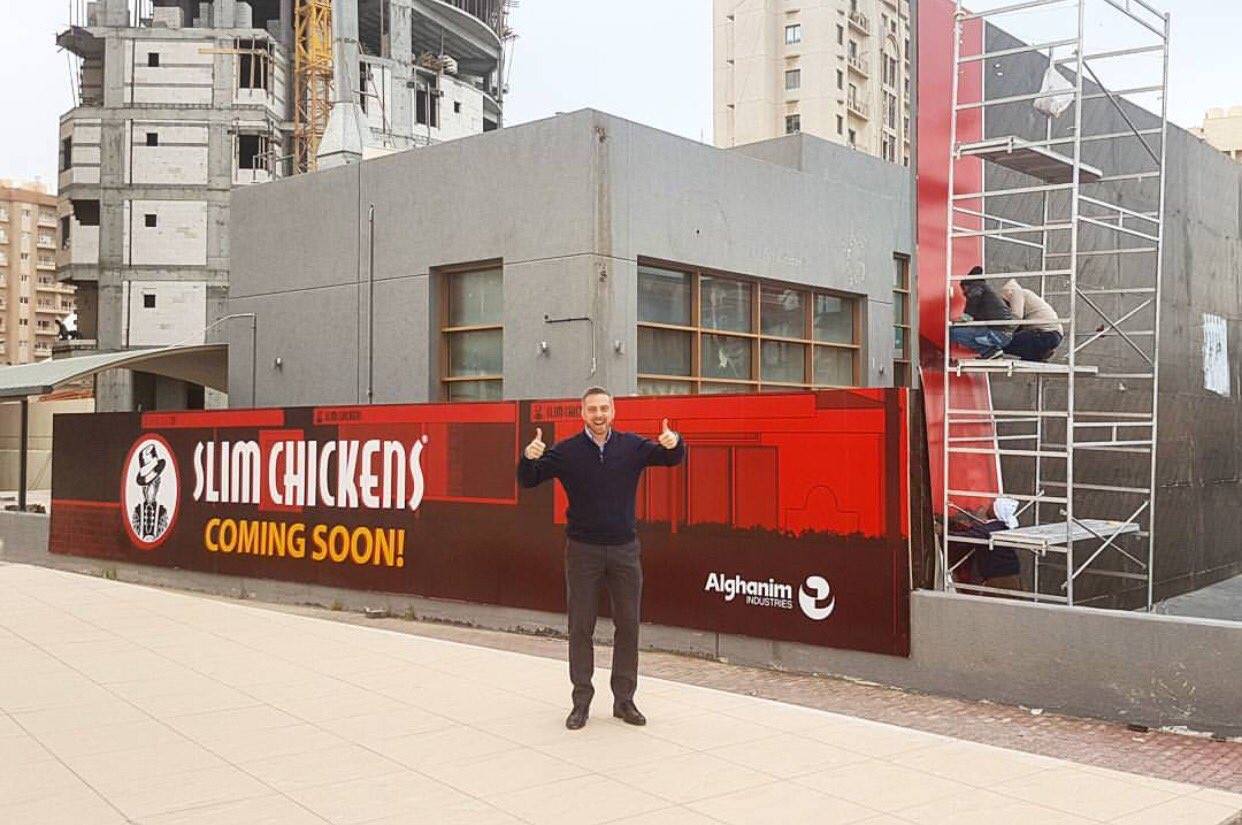 Slim Chickens manager Sten von Kühn stands in front of the site of a Slim Chickens location coming to Kuwait in 2017
The first of those restaurants is already under construction in Kuwait, with plans to open to the public in March of 2017. After that, company officials say they are planning to open several more restaurants throughout the region, with at least two additional locations in the Middle East planned for 2017.
Slim Chickens has also been rapidly expanding stateside as well. The restaurant has grown to operate more than 40 locations in 10 states, and that number is expected to double in 2017 with around 40 additional locations planned in the calendar year. The company has a stated goal to open 600 restaurants by the year 2025.
Alghanim Indurstries CEO Omar Alghanim said he believes the Slim Chickens concept will do well overseas.
"Through our partnerships over the last few years, we've gained a deep understanding of consumers' expectations for food and beverage offerings in the MENA region," Alghanim said. "Slim Chickens is one of the fastest growing brands in the United States and we have no doubt that it will enjoy the same success in the Middle East."
Slim Chickens CEO Tom Gordon said that Slim Chickens and Alghanim have more in common than you might think.
"Alghanim Industries' legacy of providing high-caliber customer service and first-class products made this a one-of-a-kind opportunity for our brand," Gordon said. "Over the past months we've learned about the company, the people and the values shared between our two organizations, and our alignment couldn't be closer."
Continue Reading at Fayetteville Flyer