Pads are popping on Razorback Road, which means football season isn't far away.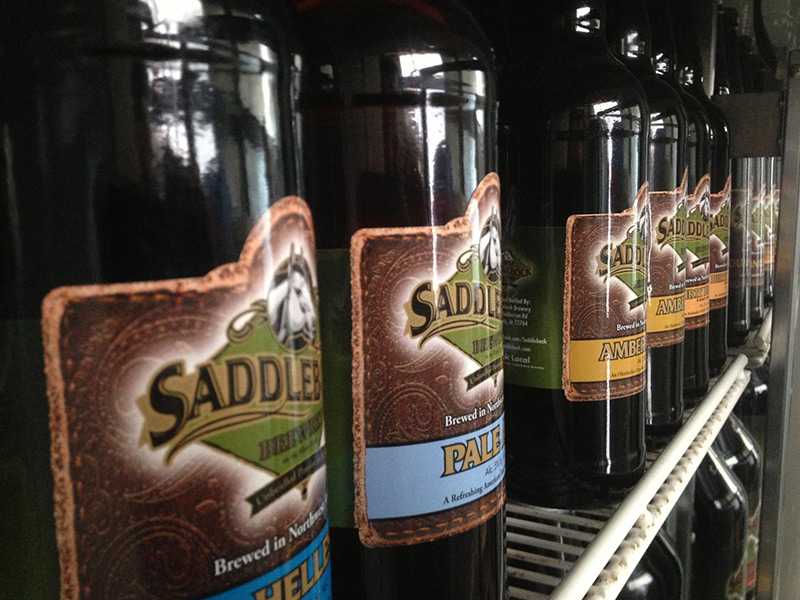 In a couple of weeks teams will take the field for the first time, and fans will gather in the surrounding parking lots and open fields to celebrate. In other words, it's almost time to tailgate! ("Hit that line! Hit that line! Keep on going! Move the ball right down the field…")
Unfortunately, most of the beer you see at tailgate parties is the fizzy yellow stuff. Miller, Coors, and Budweiser rule the day. But there's plenty of room for craft beer, too. You just need to be choosy in your choosing. Picking the right beer for the occasion – based on the time of day and the food being served – is extremely important.
And what better way to root on the Hogs than with a beer crafted in the Ozark Mountains?
With that in mind, here's a list of recommended tailgating beers from the breweries of Northwest Arkansas.
Early kickoffs
Games that kick off before noon are tough on beer drinkers, but the breakfast fare typically found at those early tailgates actually lends itself to wonderfully unique beer pairings. Eggs, breakfast meats, cinnamon rolls – they are all complimented nicely by rich, malty stouts.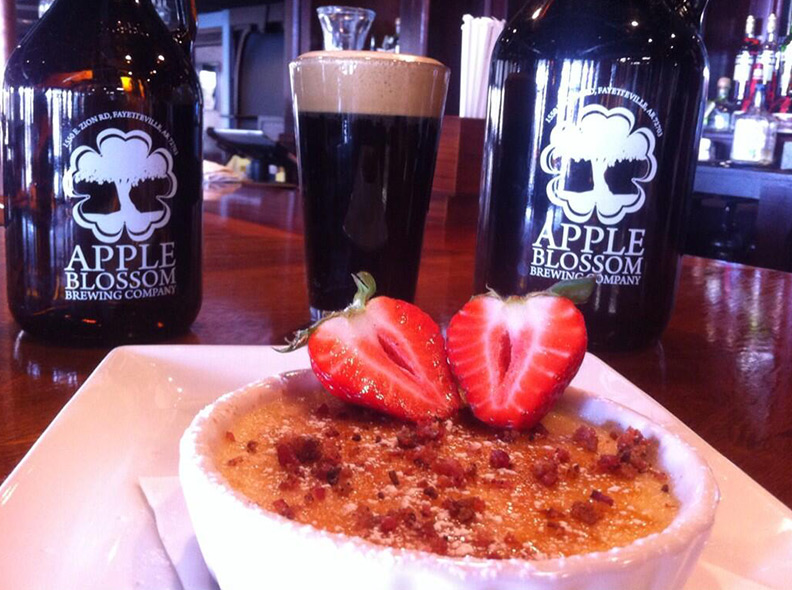 If you like a cup of joe with your breakfast, you might consider a coffee stout. Apple Blossom Hazy Morning Coffee Stout is aged with an Arabica blend coffee from Arasaga's, and is served on nitrogen for a smooth finish. It's not available in bottles or cans, but a growler can be picked up at the brewery the night before the game. Your friends will be impressed when you reach into the cooler and pull out a hearty half-gallon jug of beer!
Another style to consider is oatmeal stout. Fossil Cove Oatty Stout is a wonderful example, with a touch of silky sweetness and notes of chocolate and roast from the grain. You'll need to grab a growler from the brewery before you arrive on campus. A sweet roll and a pint of Oatty would make for a great breakfast.
Afternoon kickoffs
For afternoon games the key word is "session." Session beers are easy drinkers that are relatively low in alcohol. What you're looking for here is a beer that tastes good but won't wreck your palate – and won't leave you snoozing under a tree when game time arrives. Grilled chicken, bratwursts, and a smorgasbord of chips, dips, and other appetizers represent the pairing challenge. There are three local beers that really stand out.
Core Leg Hound Lager is a traditional Oktoberfest beer. It's characterized by a toasty flavor, moderate bitterness, and a dry finish. This traditional German style is an obvious choice if bratwursts or sausages are being served. Leg Hound is available in cans, making transport to and from the tailgating spot much, much easier (especially in the quantities an afternoon kickoff demands).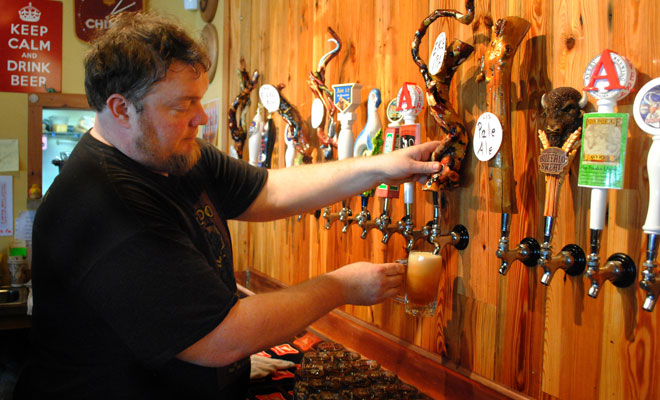 Another local beer sold in cans is Ozark American Pale Ale. It's the quintessential session beer, coming in at just 4.4% ABV. This pale ale is clean and smooth with just a touch of grapefruit from the hops. Pales are versatile, and Ozark's version is no different. You can pair this one with burgers, ribs – just about anything coming off a hot grill.
…
Continue Reading at Fayetteville Flyer