Most of us mark Labor Day weekend with backyard barbecues, and truth be told that is how the National Championship Chuckwagon Races began. But, then it became more. So much more.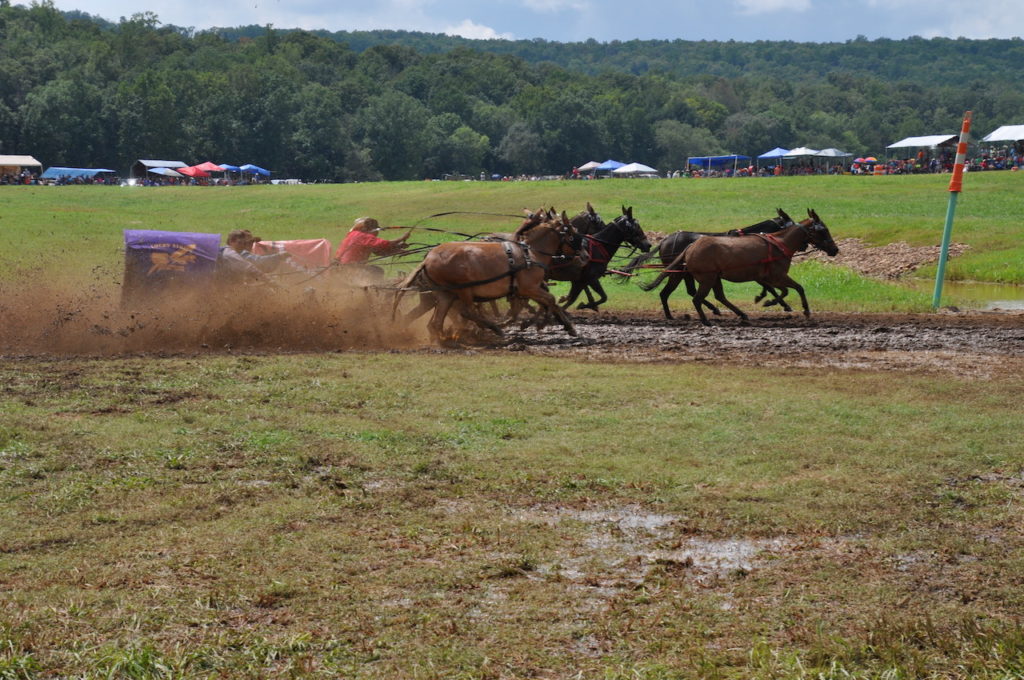 The Chuckwagon Races started out as a Labor Day party for a few friends by Dan and Peggy Eoff. Dan, who is not one to just sit around and wait at the grill, came up with the idea of racing chuckwagons to add something to the festivities. Eight teams competed that first year, and the Eoff's notion of an exciting Labor Day party has grown into the world's largest chuckwagon race.
Dan recalls, "We had eight wagons and 200 people showed up one Sunday evening and next year promoted it a little, had 16 wagons and just kept promoting it and it's got real big. One year, some 30,000 people attended."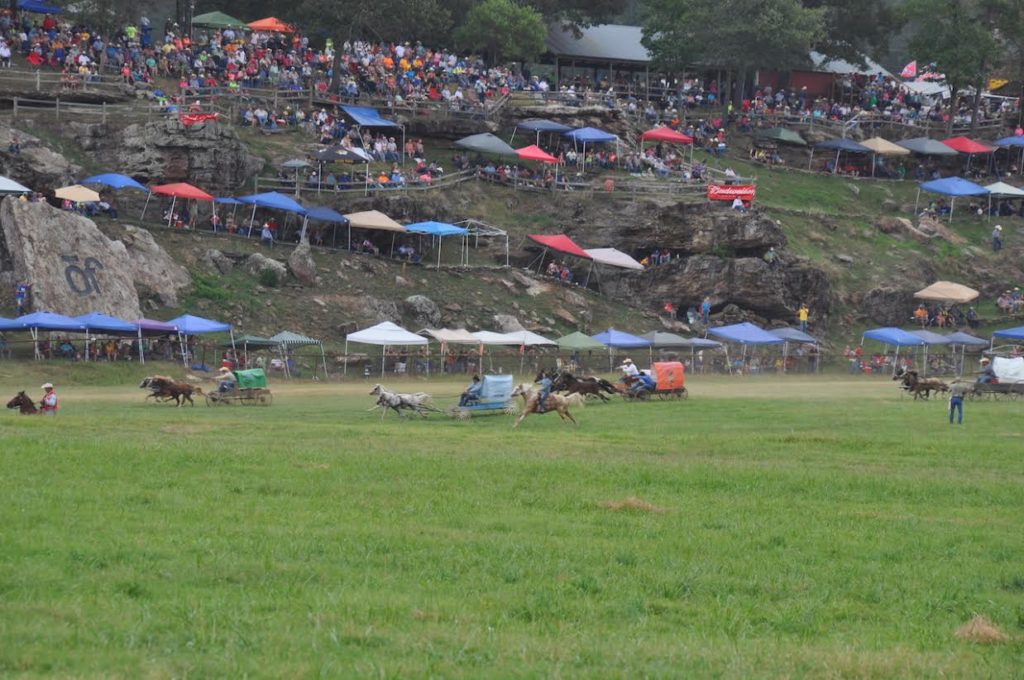 Thousands of visitors mosey on over annually to the  Eoff's ranch in Clinton to witness a hundred-plus chuckwagons barreling down hills and around tight corners at breakneck speed. The event running September 3 -6 is a fast-paced homage to the covered horse-drawn carts that once carried food to hungry cowboys. The winners of the five race divisions—determined in amazing sessions Friday, Saturday and Sunday—take home silver belt buckles and a collective $20,000 in prizes that includes saddles, jackets and "Chuckwagon Bucks" – prize money that can be spent at the Trade Show after the races.
The races can be just as much fun for spectators. You can camp out on the ranch if you like, or if pitching a tent isn't for you, it's completely worth a day trip just to see these wagons in action. Bands perform after the races and dances are held Friday and Saturday nights. There are also special events, such as trail rides, karaoke, ranch rodeos, and cattle and horse drives all week for everyone to enjoy. Vendors of western collectibles, crafts, art, saddles and tack are set up throughout the weekend at the Western Trade show. Ozark Mountain trail rides begin Tuesday and are included as a part of the weekend's festivities.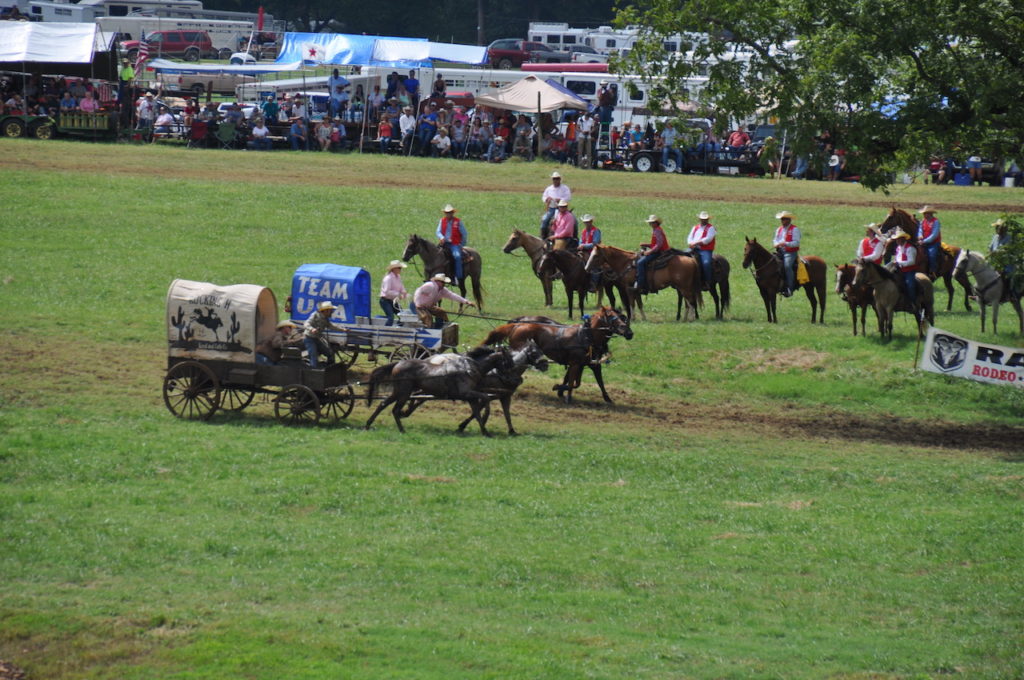 As one of the largest equestrian gatherings in the country, it draws over 5,000 horses and mules. Many of these animals are used as trackside seating for some of the spectators at the event.
Once admission is paid to the Ranch, all events and camping are free. No events have entry fees so if you want to enter any of the ropings, clinics, or rodeos during the week, feel free.
The festivities are happening now, so grab your buckaroos and head to Clinton. The cowpokes are waiting for you.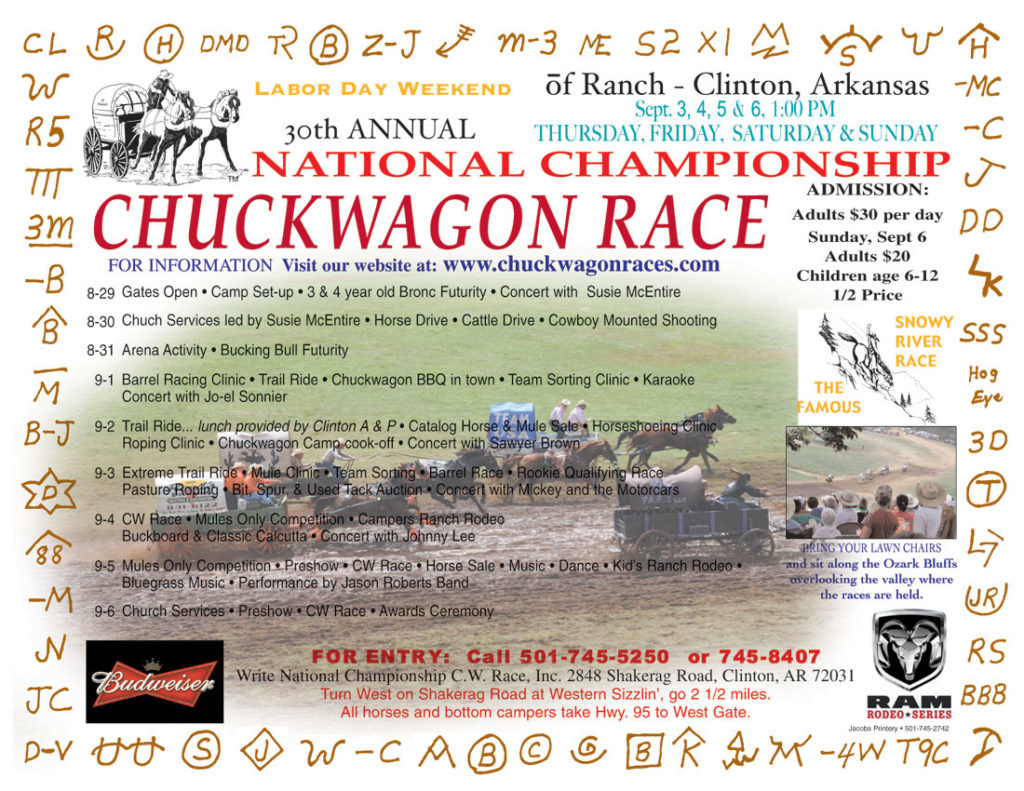 More Information:
Contact 501-745-5250 or 745-8407
Admission: $30 for adults, children half price
For up-to-date happenings, follow the Chuckwagon Races on Facebook
Photos courtesy of Clif Andrus