We drove past the turnoff more times than I can count on the way to visit my husband's family. Finally, we had some time to spare in El Dorado, so we went to visit one of south Arkansas' best kept secrets: the Arkansas Museum of Natural Resources.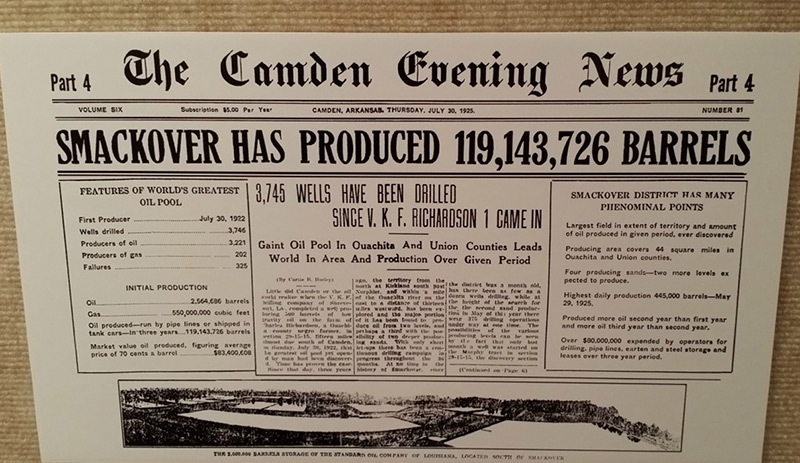 Located about ten minutes from El Dorado on Smackover Highway in Smackover, Arkansas, the museum is a wealth of information about Arkansas' natural resources, with its main focus on petroleum and brine and the history of Smackover's oil boom in the 1920s.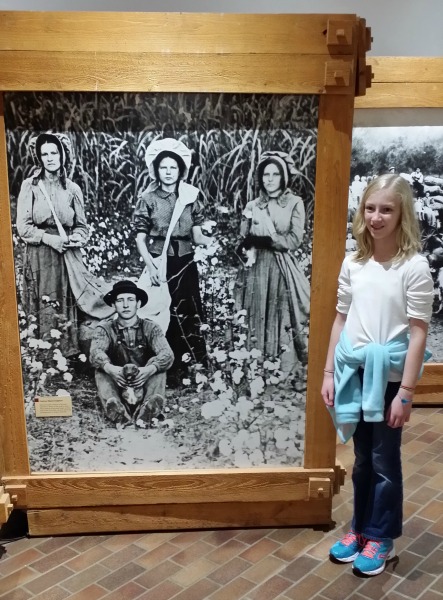 After registering in the guest book, we headed down a hallway to our right that presented near life-sized pictures of life in south Arkansas in the early 20th century. I was especially drawn to the pictures of the cotton sharecroppers. We continued into a huge globe, where we viewed the earth from the inside. This led to a simulated core shaft with illustrated and actual samples taken in south Arkansas.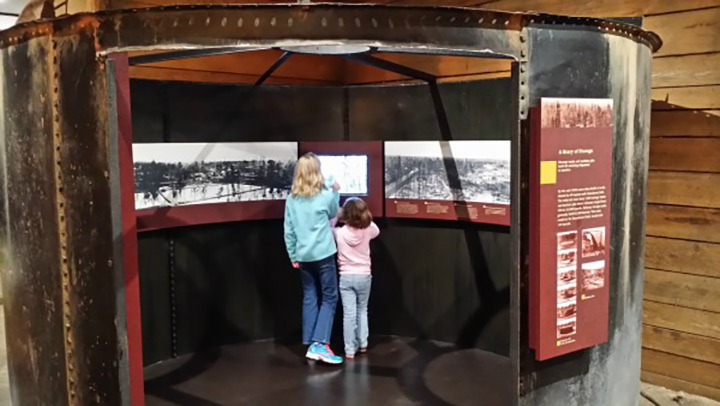 We stood in this tunnel for a while before moving into the room beyond, which explained a little more about brine and oil. Then, to the elevator that took us into another world. When we got onto the elevator, we were surprised to find ourselves immersed in a trip back in time, where we learned how oil is formed on the ocean's floor. (Note: The elevator gets pretty dark, so younger children may get frightened.) Then the elevator doors opened into a small area full of displays, and we were transported to Smackover's oil boom.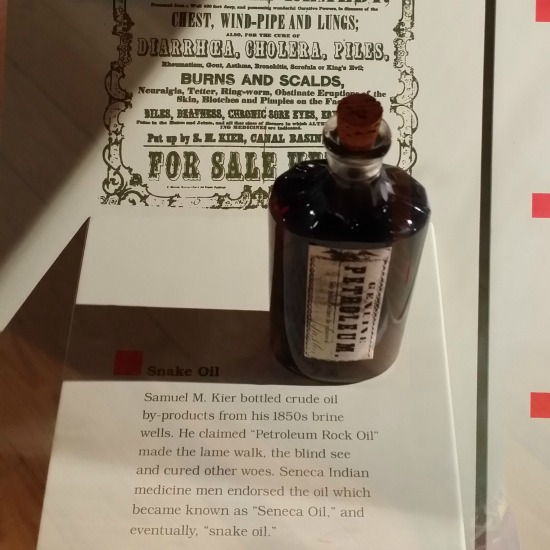 My children ran back and forth between a handmade wooden canoe coated with pitch and the case that fascinated me: a description of what snake oil, the all-purpose medicinal tonic, really contained. But it got better. We went downstairs and walked along a recreation of Smackover's main street during its boom town days, complete with a restaurant, jail, newspaper office, theater, boarding house and supply store.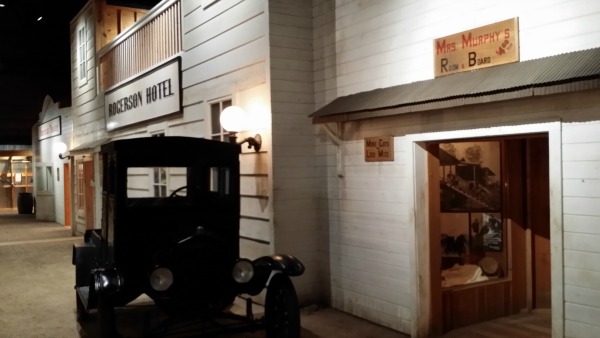 There were trucks and wagons on the street, which was concrete poured to look like dirt, complete with hoof and foot prints. We were fascinated by the descriptions of daily life for the men working the oil fields, the women washing their clothes (talk about a laundry nightmare!), and the entertainment they all enjoyed. We saw samples of wood at each step of its transformation into paper, learned how to identify trees by their bark during the winter, took our pictures with Smokey Bear, stood inside an oil storage tank, walked along a room full of gas pumps and signs from many of the early petroleum companies, and learned more about how bromine is extracted from brine than we could process and retain in just one visit.
So, we went back again a few months later. We went through it all again, enjoying another visit to the Tinkering Studio (courtesy of the Arkansas Discovery Network) where the girls created a marble run and made a simple parachute. We interacted with exhibits designed to help us understand more about bromine extraction from brine and walked through Oil Field Park outside where we saw full-sized examples of derricks and other equipment used from the 1920s through today.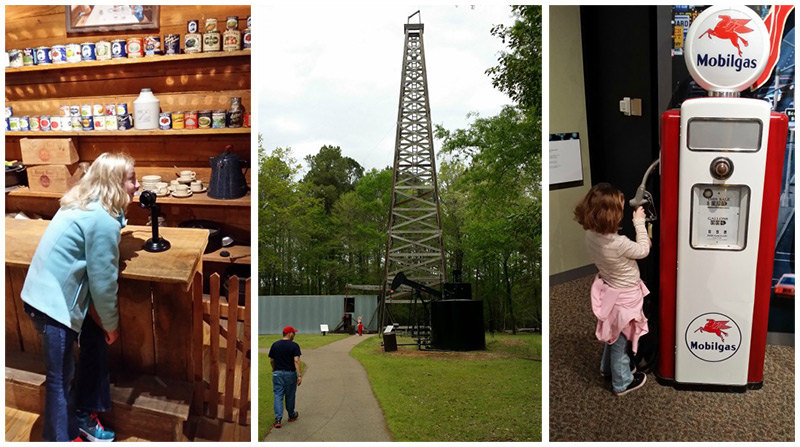 There is so much in the Arkansas Museum of Natural Resources that you simply can not absorb it all in one visit. We will return again and again. We all learned a lot about south Arkansas' oil boom, the problems associated with rapid growth, petroleum and brine, and specifically about Smackover and El Dorado in the early 1900s. Most importantly, it was enjoyable. We talk a lot about the things we saw there, and we look forward to our next visit!