When you think of the Delta, what do you imagine? Rows of soybeans and rice fields? Old Man River churning along, dividing "us" from all points east? And how about the relentless mosquitoes? Mosquitoes are well represented during certain times of the year, that's for sure. These images set the Delta apart from much of the state, but the Northeast corner of Arkansas has a few special, less familiar sights, too. Places that may be new to you.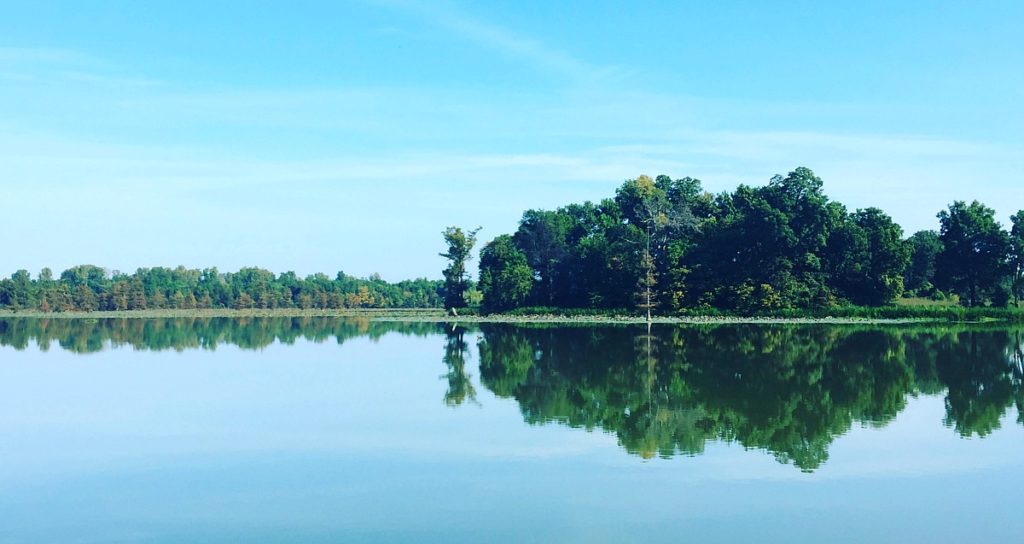 Our family farm is less than ten miles from Big Lake National Wildlife Refuge in Mississippi County. Despite the close proximity, the difference in topography from Big Lake to our back yard is like night and day. The New Madrid earthquakes are responsible.
Occurring December 1811 through March 1812, the New Madrid earthquakes were reportedly violent enough to ring church bells in South Carolina and topple chimneys in Cincinnati. This geological event—the real stuff of tall tales—permanently transformed the surrounding terrain with sand blows, riverbank failures, and landslides. According to eyewitness accounts, the Mississippi River rose to such a height that a section flowed backward. Charted river islands disappeared. Oxbow lakes formed. Much of the area became swampy sunken land, including the area now known as Big Lake.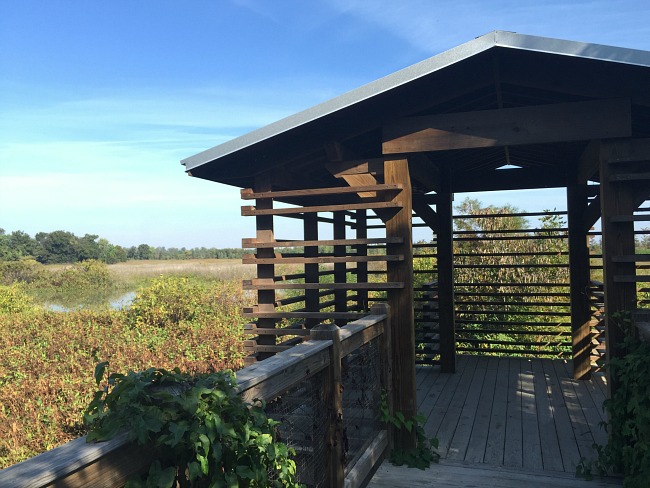 Designated a national wildlife refuge in 1915, today Big Lake provides habitat and protection for migrating and wintering birds. With over 5,200 acres of swamp, 2,600 acres of open water, 2,100 acres of bottomland hardwoods, and 300 acres of marsh, there's something at the refuge for every outdoor aficionado.
For the fisherman:

During March through October, fishing is allowed throughout the refuge. Visitors have access to two bank fishing areas, two public boat-launching ramps, and a handicapped-accessible fishing pier. During November through February, fishing is restricted to certain areas. Refer to specific guidelines HERE. Cypress and willow trees, along with underwater stumps and logs, provide ideal bass fishing on Mallard Lake, a 300-acre portion of the Big Lake wildlife area. Largemouth bass must be 15 inches or larger to keep.
For the birder:

If you are a bird enthusiast, Big Lake won't disappoint, especially in the winter. Over 225 bird species have been observed in the refuge, and the U. S. Fish & Wildlife Service has counted over 10,000 wintering waterfowl including mallards and wood ducks. Because Big Lake is included on the migratory path for many species, the area provides a breeding habitat for many threatened varieties and even played a vital role in the recovery of the bald eagle from its endangered status. Since 1993, eagles have been nesting and raising young at the refuge.
For the hunter:
While the primary objective of the refuge is to provide habitat for waterfowl and migratory birds, the area allows deer, squirrel, rabbit, quail, and other hunting according to strict public use guidelines. Winter hunting through February 29 includes deer (archery only), rabbit and squirrel. Quail season ends February 7. Check HERE for additional information on hunting seasons, limits and other regulations.
For the hiker / camper:
There are plenty of places to explore at Big Lake including five designated walking trails. One trail leads to the state champion Overcup Oak Tree, the largest in the state. The mowed trails are gently sloping and easy to maneuver. Camping is allowed around Mallard Lake; however, this has not been a popular activity (probably due to presence of mosquitoes and lack of facilities).
For the nature lover / photographer:

My favorite reason to go to Big Lake is for quiet, scenic nature. The refuge is a great spot to snap a few pictures and clear your mind.
Getting there: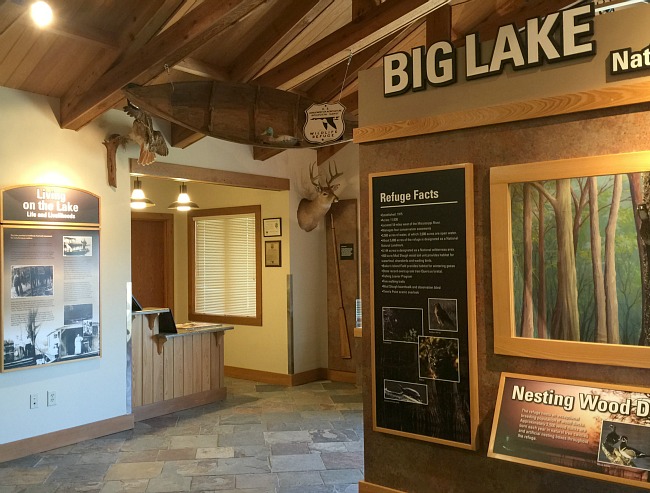 Big Lake is located in Northeast Arkansas on Highway 18, fifteen miles west of Blytheville and two miles east of Manila. Although the refuge is open year-round, portions may be closed due to flooding—call the headquarters at (870) 564-2429 for latest conditions. When you visit, be sure to stop in and spend some time in the newly constructed education center. Interactive exhibits and displays provide additional information about the area.