There's nothing more majestic than a soaring American bald eagle. We are fortunate enough in Arkansas to be a wintering & nesting area for these birds. December through February are peak eagle months and we celebrate Eagle Awareness month every January.
Top Eagle Watching Areas/Programs in Arkansas
#1 – Petit Jean State Park
Eagle Awareness Weekend, January 10-11, 2015
Our national symbol, the bald eagle, has made a remarkable recovery in the lower 48 states during the past half century. Join the park interpreters of Petit Jean State Park for interactive programs about the bald eagle, as well as car caravan tours to Nearby Holla Bend National Wildlife Refuge to see eagles in the wild. Admission is free.
CONTACT: 501-727-5431
Hobbs offers eagle watch tours on Beaver Lake. January tours will be on the 1, 2, 3, 4, 10, 11, 17, 18, 19, 24, 25, and 31.  According to Rebekah Penny, park interpreter, "We have always seen eagles on our tours; some mature, some immature, and we always see other beautiful wildlife as well.  It could be migrating osprey, great blue herons, king fishers, deer, or red-tailed hawks.  No one will ever be disappointed on our eagle tours."  Penny added, "We can only take 20 guests at a time, so it's important that folks call the park in a timely manner to ensure that their names get on the boarding lists."
Adults $10.00 + tax. Children 6-12 $5.00 + tax. Tours depart Rocky Branch Marina promptly at 3:00 p.m.
CONTACT: 479-789-5000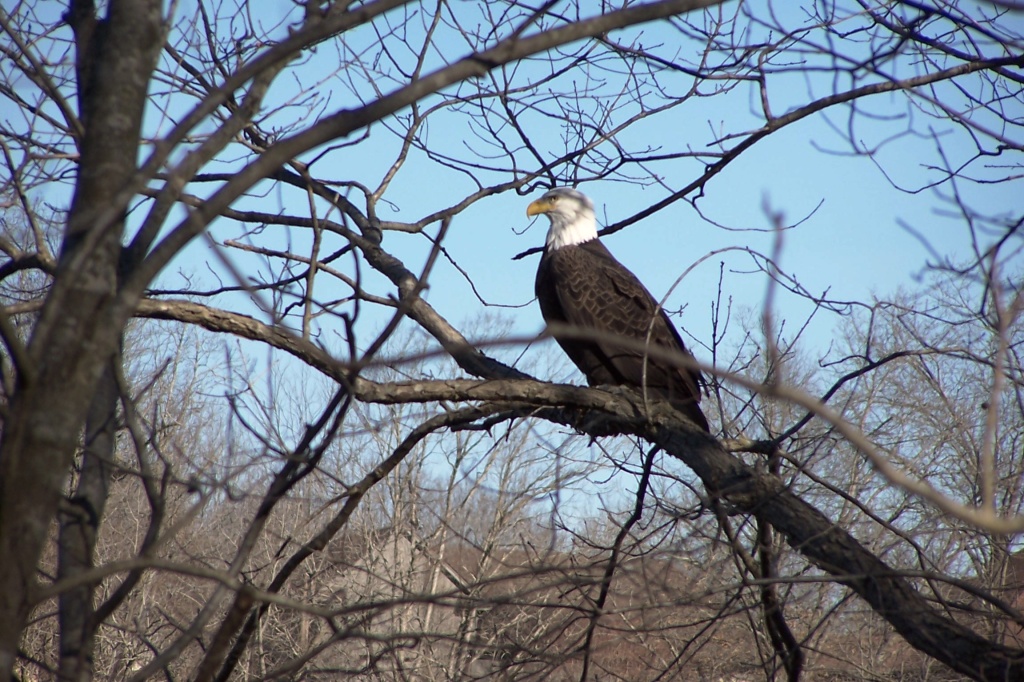 Photo by Fred Stephens
#3 – DeGray Lake  Join a park interpreter for a guided eagle-watching tour on DeGray Lake this January. You'll search for wintering bald eagles, osprey, loons, herons, grebes, ducks, and more. Bring binoculars if you have some and be sure to dress for the weather. Reservations can be made beginning noon the day before at the lodge. Must have 6 to go. Please arrive 10-15 minutes early because the boat must depart on time.
Admission: $9 adults, $5 children ages 6-12, under 6 free
CONTACT: (501) 865-5810
On the edge of the Delta in southeast Arkansas, this is a true hotspot. The combination of Delta and Gulf Coastal Plain habitat zones, trails, kayak tours through the 2,000-acre lake, and an enthusiastic staff make this an incredible wildlife and eagle watching place. Join a park interpreter as you cruise the levee with your binoculars for a chance to see one of these majestic birds of prey. Binoculars are available for your convenience during the tour.
CONTACT:  870-628-4714
In the heart of the Ouachita Mountains, Lake Ouachita has become famous for cruises on Arkansas's largest lake. The cruise is a relaxing way to see the exposed results of the severe folding and faulting which created these beautiful mountains.
Eagle Watch Weekend: January 17, 2015 – January 18, 2015
Meeting Place: Visitor Center
Admission: Most programs free; Lake Tours $9 adults, $5 kids ages 6-12
CONTACT: 501-767-9366
Each year approximately 100 bald eagles visit the Bull Shoals area. Visitors will enjoy festivities centered around our national symbol. Activities include lake tours, guided bird walks, guest speakers, live bird demonstrations and live entertainment.
Eagle Awareness Weekend January 9-10 includes a Live Eagle and Birds of Prey Performance by the Little Rock Zoo.
CONTACT: 870-445-3629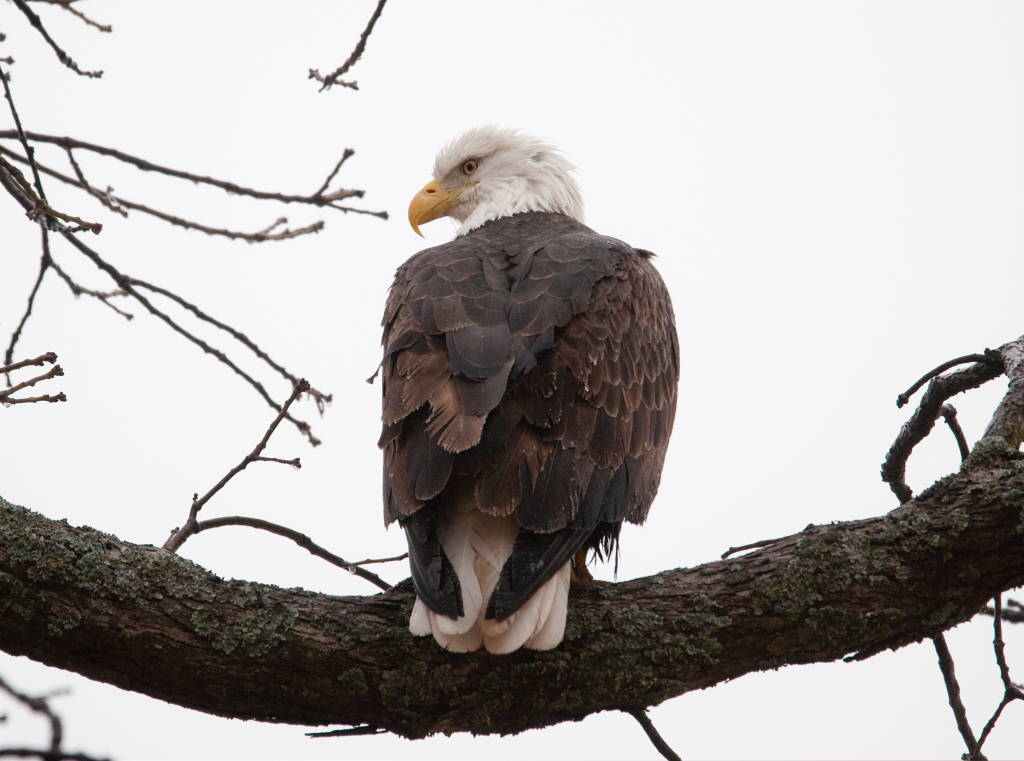 Photo by Annette Rowe
Lake Dardanelle State Park offers free winter lake cruises for the best chance of seeing our national symbol, the American Bald Eagle. Many other spectacular birds will be in the area for viewing including American white pelicans, ducks, and snow geese. Please dress warmly as temperatures and winds are more severe on the lake. In an effort to accommodate as many people as possible for our tours will take reservations. Boarding begins 15 minutes before the tourm reservations required. These tours are weather dependent.
Meeting Place: Boat dock near Tournament Weigh-In Facility
Admission: Free
CONTACT: 479-967-5516
Join Pinnacle Mountain State Park interpreters for a cruise on Lake Maumelle to seek wintering bald eagles. You're likely to see several eagles and migratory waterfowl.  Dress in layers for extreme cold and windy lake weather. Cruises are at 11 a.m., 1 p.m. and 3 p.m. Saturdays (Jan. 7, Jan. 14, Jan. 21 and Jan. 28) and at 1 p.m. and 3 p.m. Sunday (Jan. 29).
Cost is $10 for adults and $5 for children ages 6-12. Advance payment is required.
CONTACT: 501-868-5806
Bald Eagle Tours January 16-18-Take a boat or hiking tour for a chance to see the memorable site of the bald eagles that pass over Lake Catherine in the winter. Sign up in advance for a boat tour or just show up to a hike. They will offer other daily programs about eagles so you can learn even more about this national emblem. Contact the park for a detailed schedule as the event approaches.
CONTACT: 501-844-4176