Fayetteville Roots Festival has been known to bring some of the top touring acts in folk, Americana, and roots music to Fayetteville each fall since the event began in 2009.
Now, organizers are working to bring in some of the world's top culinary rock stars as well.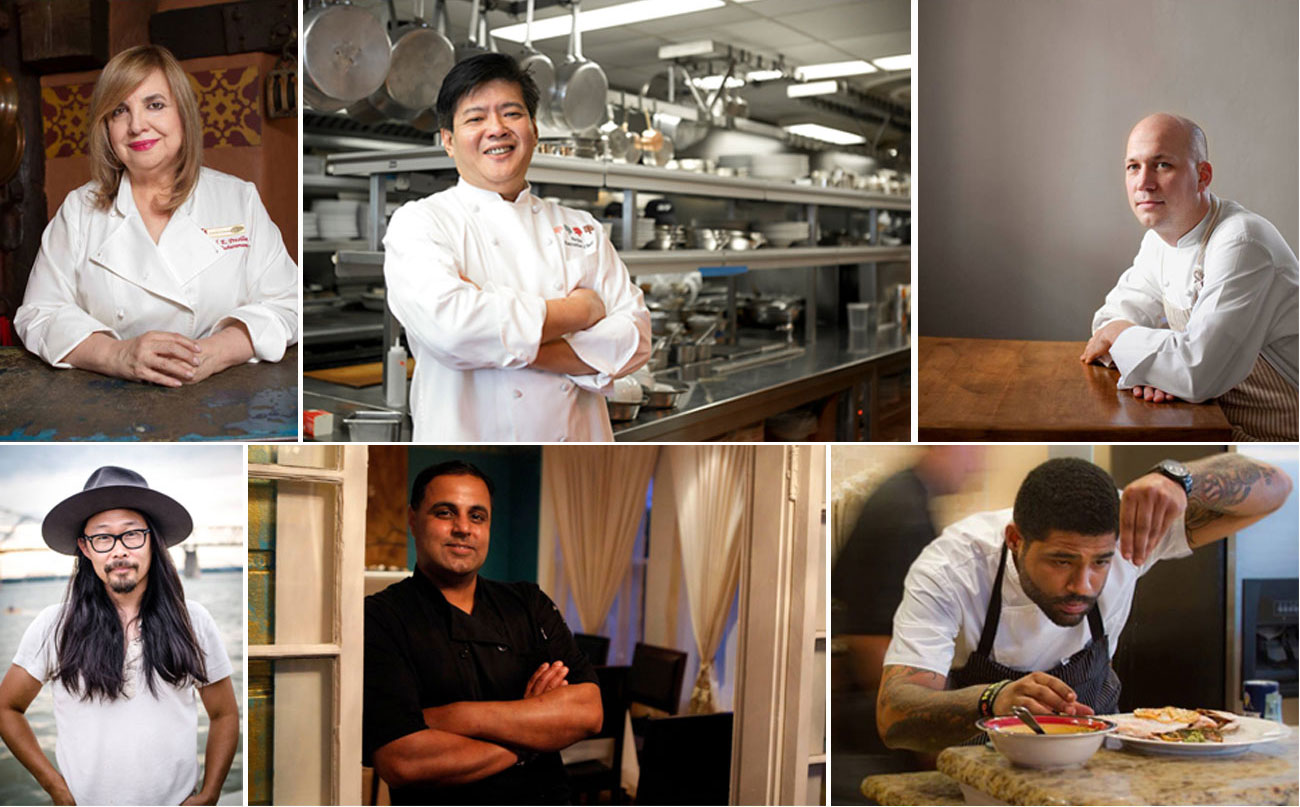 Guest chefs and foodies at this year's Fayetteville Roots Festival include Maricel Presilla, Pecko Zantilaveevan, Joe Kwon, Justin Carlisle, Sachin Chopra, and Digby Stridiron
The festival this month announced their lineup of world-class chefs that will be preparing their award-winning cuisine during the 2017 event, set for Aug. 23-27 at various locations around Fayetteville.
It's an impressive lineup. The event will bring in 5 guest chefs from all over the world to prepare food at various events this year, including four-time James Beard award nominee and two time winner, Maricel Presilla; Four Seasons Restaurant (New York, NY) chef Pecko Zantilaveevan; 2016 James Beard nominee for best chef in the midwest, Justin Carlisle; St. Croix, Virgin Islans chef Digby Stridiron; and San Francisco Michelin-starred chef Sachin Chopra.
That's in addition to some of the award-winning local chefs that will also be preparing food at the festival's various concerts and events, including Matthew McClure of The Hive in Bentonville, William Lyle of Eleven at Crystal Bridges, Patrick Lane of Arsaga's Depot, Jerrmy Gawthrop of Greenhouse Grille, and several others.
Gawthrop, who has also helped to organize Fayetteville Roots Festival since its inception, said bringing in some outside chefs to expand the culinary appeal of the festival is another natural progression for the event.
"Food has always been a huge part of Fayetteville Roots Festival," he said. "We've always said we want to treat the musicians like family, and the chefs and farmers like rock stars. This is just the next phase of that."
The guest chefs will be participating in various events throughout the festival, including an exclusive event set for Aug. 23 at Crystal Bridges, the festival's annual VIP Opening event & Grand Tasting on Thursday, Aug. 24 at Pratt Place, master classes to be held at Brightwater culinary institute in Bentonville on Aug. 25, and others.
There are some other big name foodies also set to attend this year's event. Among them, Avett Brothers cellist and food blogger Joe Kwon will attend a handful of events, as will television host, garden designer, and conservationist, P. Allen Smith.
More details about the food-related events planned for this year's event will be released as it draws nearer.
Fayetteville Roots Festival is set for Aug. 23-27 this year, and includes musical headliners Iron & Wine, The Wood Brothers, Rodney Crowell, The Wood Brothers, John Paul White, Elephant Revival, and others. Many ticketed events for this year's festival are already sold out, though there are a handful of late-night events with tickets still available, and there are always several free events at venues around town that will be available on a first-come, first serve basis as they happen.
For a bit more information about the event, visit fayettevilleroots.com.
Continue Reading at Fayetteville Flyer