Each time my family heads into town from our rural Arkansas home, we cross over a train track. We've spent lots of time waiting for trains to pass by cleaning up the minivan, singing songs, and enduring meltdowns from the younger members of the clan. When I found out about the Holiday Express Train as part of the Arkansas & Missouri Railroad, I thought it might be time for us to take a ride on the train, rather than waiting for it.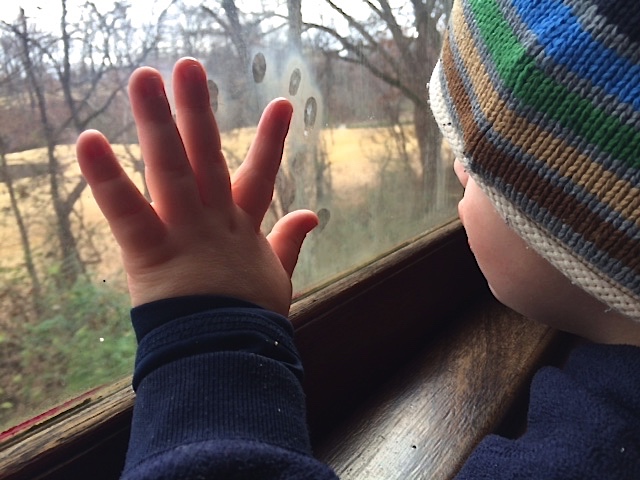 My youngest son loves all things trains. He loves the engines, the cars,  the whistles—and he especially loves the caboose. As the youngest of three boys, he's often "along for the ride" with the rest of us. I decided to take advantage of the A&M Railroad station right here in northwest Arkansas, with a depot in downtown Springdale.
The depot is famous among locals for The Children's Christmas Train, an annual ride stuffed with thousands of children, elves, and Santa Claus. A yearly sell-out, the Children's Christmas train includes special events from vendors and benefits charities in the area, but the A&M Railroad provides the Holiday Express train as an option during the holidays.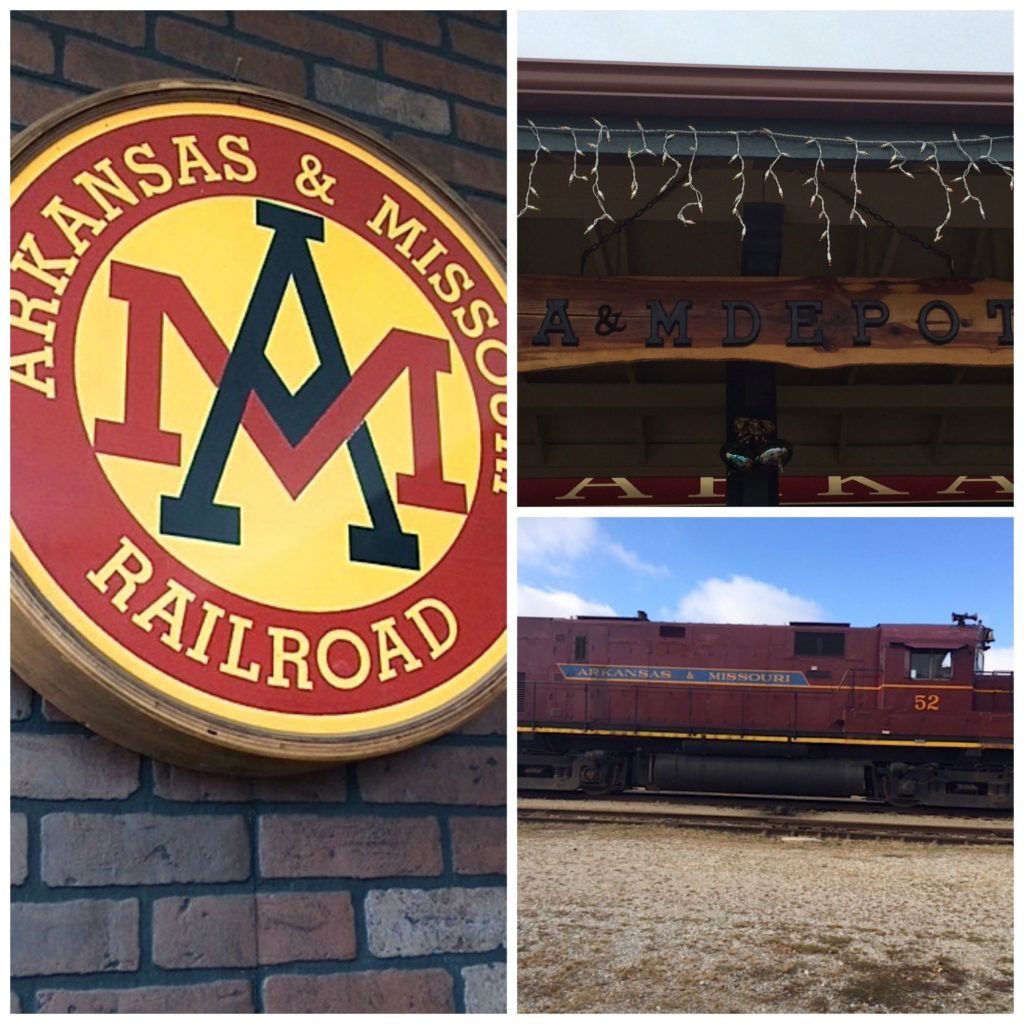 The Holiday Express Train keeps a-chugging through most of December, and is a great option for school field trip groups and families who might prefer a less crowded event. My little man and I hopped on board the Holiday Express last week. We were rewarded with a visit from Jolly Old St. Nick in a comfortable heated car, where we enjoyed a half hour ride from Springdale to Johnson. The trip was just enough to satisfy the other young children, school students, and grandparents aboard while the train ride's wonderful volunteers served us candy canes, hot chocolate, and cookies. I had precious one-on-one time with my youngest son, and he had the ride of his little life.
Brenda Rouse, the passenger train operations manager, said the trains in December host about 7,000 people each year, with the Holiday Express as a lower-cost option for train rides. She is still busy taking reservations for field trips and other special groups this month.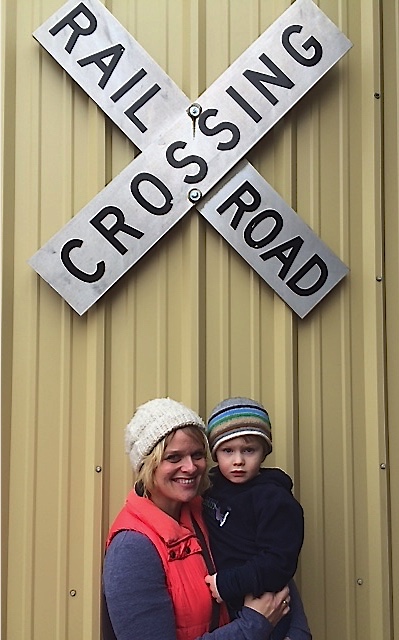 The  Holiday Express train will be running through December 23; tickets are still available to reserve online. After that, children and parents can take advantage of the railroad's weekend excursions in Arkansas, or wait until next year's Christmas and Express trains pull back into the station.