As with most southern towns, most of life's critical moments are marked with the cooking and sharing of good food and good conversation. Helena is known for its soul stirring, make you want to slap yo' mama, good food: charred and chopped BBQ, fried chicken, turnip greens, sweet potatoes shiny with sugar, fried catfish, oh the list goes on.
There are plenty of small locally owned storefronts where all this good food and more can be purchased from someone's granny, auntie or cousin. But, in an effort to create both an internal and external conversation about the demand that exists for additional restaurant experiences in Helena, the Pop-Up restaurant idea was formed.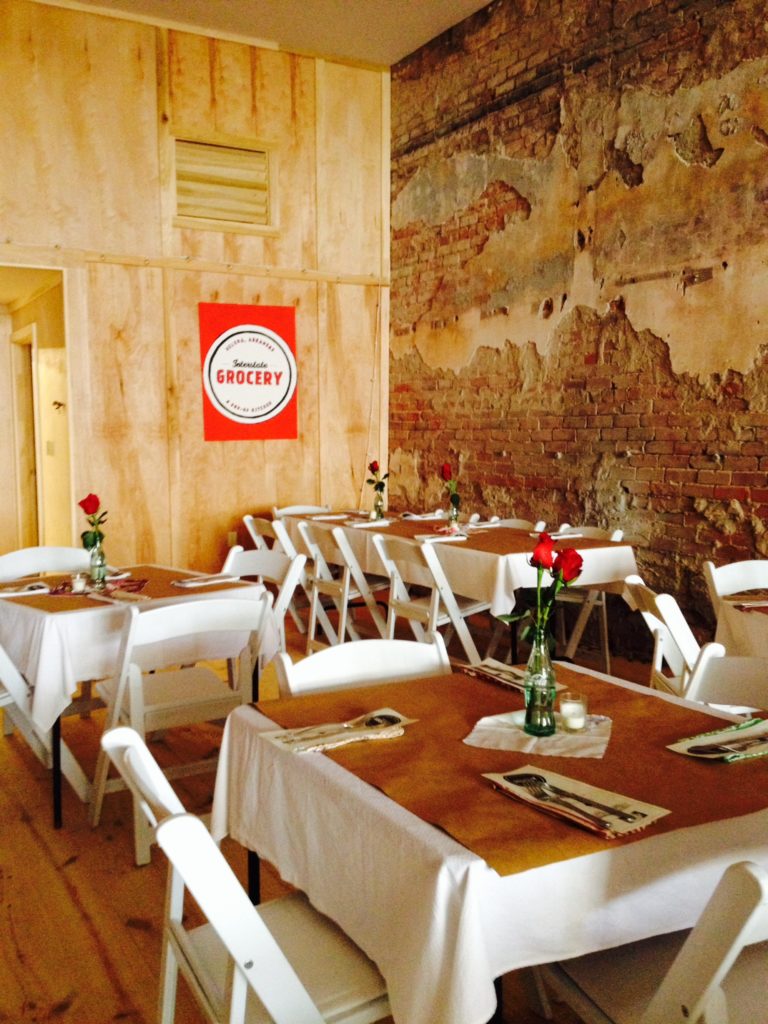 "Our first pop-up was a great start toward demonstrating Helena's demand for a greater variety of restaurant experiences," Julia Malinowski with the Helena A&P commission said.  Interstate Grocery, named after the company that initially sponsored the world famous King Biscuit Time radio show, sold out quickly and chefs Shane Henderson and Jason Godwin served delicious food that highlighted the products and flavors of the Arkansas Delta.
On Aug. 9, for one day only on Biscuit Row, an area being revitalized in this Delta town's historic downtown district, a pop-up bar featuring craft beer, southern liquor and live music will rise up. This pop-up watering hole, "Bar None" will be open for one day only and will feature beer from Ozark Beer Company in Rogers and Stones Throw Brewing in Little Rock.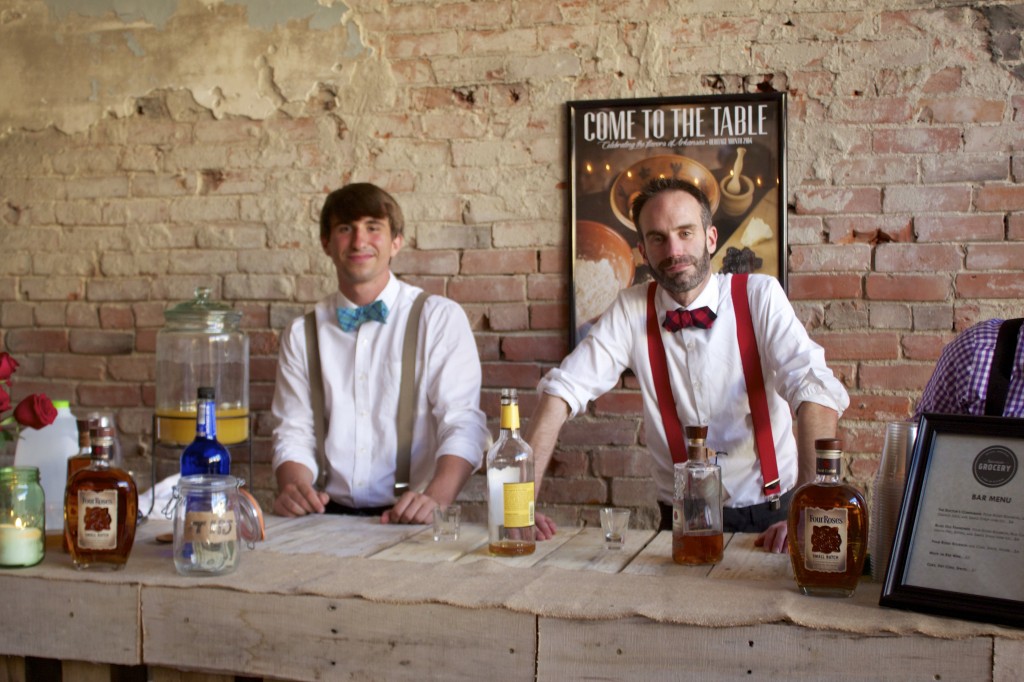 Several food trucks will be parked out front including Little Rock based Waffle Wagon and The Southern Catfish. The Reba Russell Trio will provide live music throughout the night.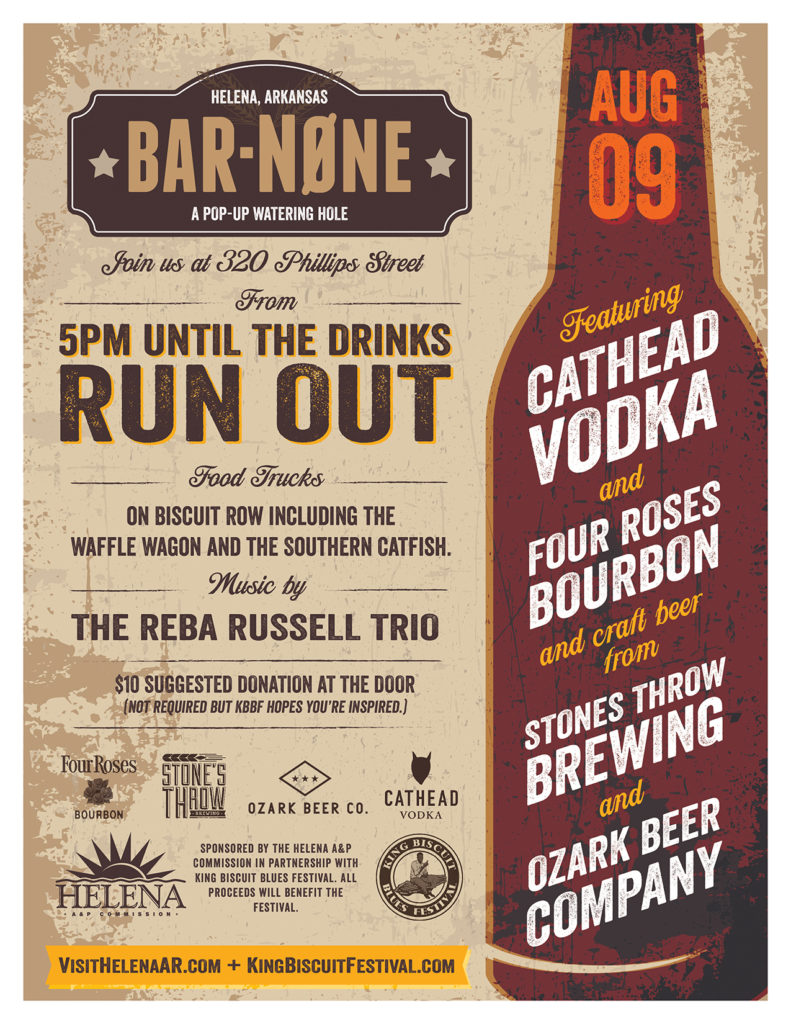 The bar will open at 5 p.m. with a suggested donation at the door. The event is headed up by the Helena Advertising & Promotion in partnership with the King Biscuit Blues Festival. All proceeds will benefit the festival, which is going on its 29th year.
"We're very excited about this event," said KBBF Director, Linda Broome. "The goal is to help support our community in multiple ways: promote restaurant and retail investment while also keeping our blues traditions alive by helping support our festival. Also, good drinks, good music and good food – what's not to love?"
For more information visit facebook.com/VisitHelenaAR or VisitHelenaAR.com.