Living in Central Arkansas, sometimes Northwest Arkansas seems like an entirely different state. Different geography and weather, different corporate climate and culture…
And, thanks largely to Crystal Bridges Museum of American Art, it really is a tourist destination, making it a great getaway with kids.
My friend and I had a tentative plan of how we would spend our midweek getaway, but as moms of five kids ranging in ages from 3 to 8, we also knew we would need a certain amount of flexibility.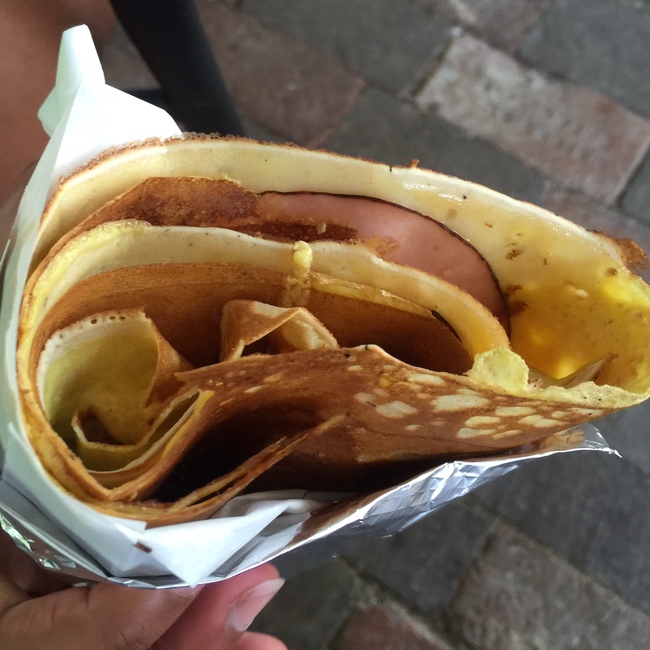 After checking into our Bentonville hotel, we headed to a late lunch. Crêpes Paulette began as a food truck in Lawrence Plaza – steps from the Bentonville Square and across the street from 21c Museum Hotel – and now also has a storefront near downtown. This is a kid- and foodie-friendly place that I always look forward to visiting when I am in the area. The fun thing about eating with kids is the ability to sample more items. I went for the full-size savory Classic, which has egg, ham and cheese, while my kids opted for the smaller crêpe with chocolate, strawberries and banana. The restaurant's café au lait and soups are also top notch.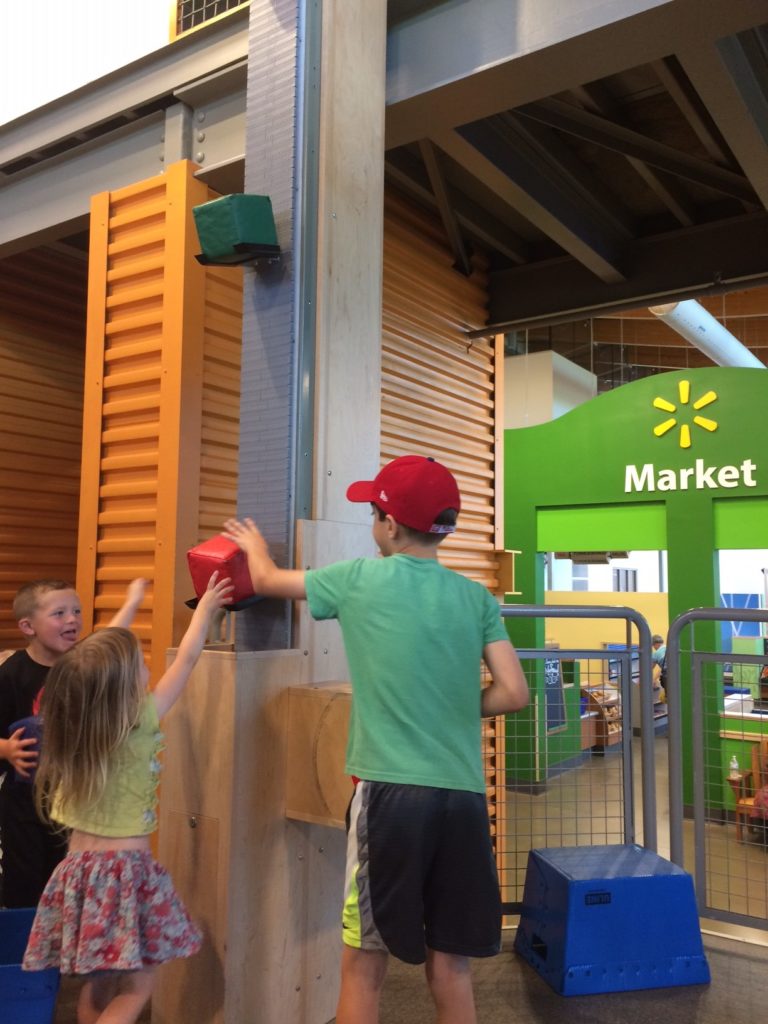 The Amazeum was at the top of everyone's list. (Note: If you are planning a midweek trip, be advised that this children's museum, as well as Crystal Bridges, are closed on Tuesdays.) The weather was spectacular, so we enjoyed the outdoor space and made sure we got reservations for the Hershey's Lab demonstration. The oldest two kids also worked in the Tinkering Hub. Four hours later, we closed the place down in a parade, complete with streamers.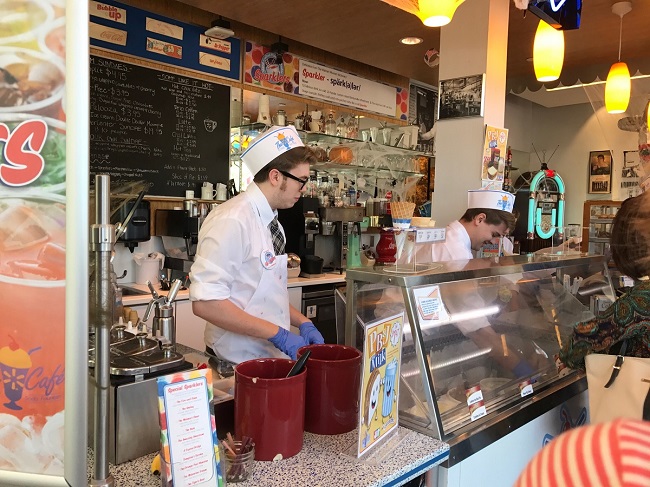 From the Amazeum, we headed back to the square. Table Mesa Bistro, a local favorite, is a fun spot to dine with kids, as tables are available outside overlooking the square, and there are lots of shared plate options. We decided on a quick tour of the Walmart Museum and $.99 Yarnell's Ice Cream cones at the Spark Café Soda Fountain. The line was long, but it moved quickly. We enjoyed the ice cream outside near the fountain and ended the first night at the playground at Dave Peel Park.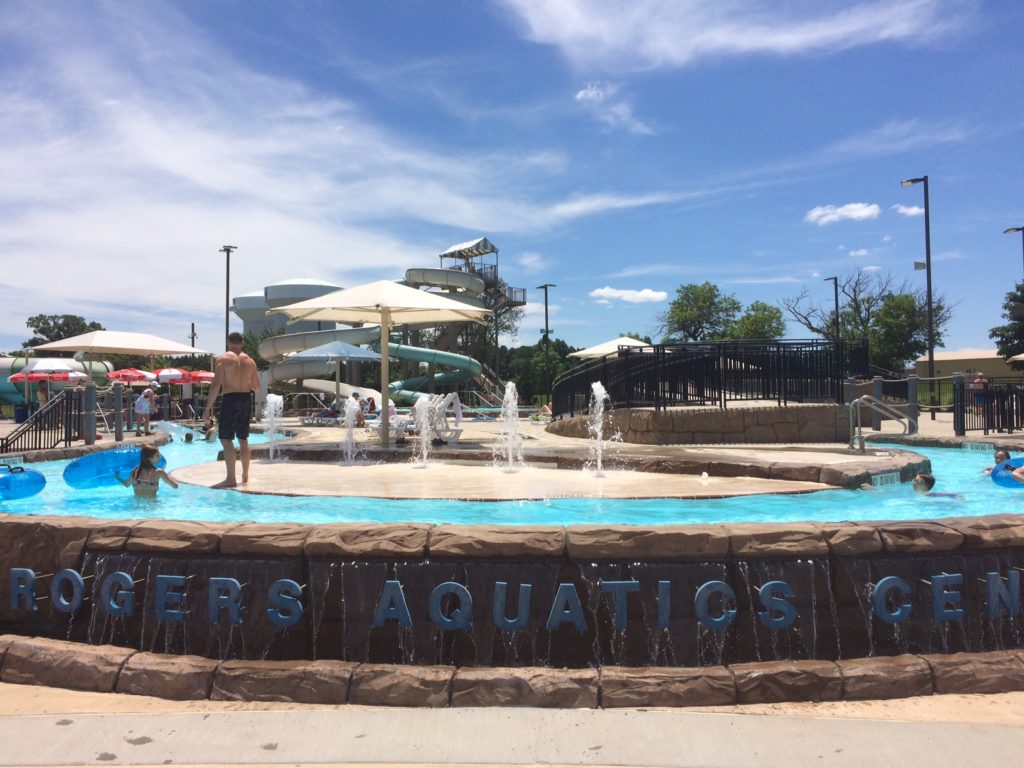 The next morning, we headed to Rogers Aquatics Center. We were among the first in line, so we were able to stake out beach chairs under umbrellas, right in front of the shallow swim area and leisure pools. Only two of the kids in our group were tall enough to do the big tower slides, but there was enough variety to keep everyone happy. We spent the majority of our time in the lazy river and shallow pools. The facility was clean, and the lifeguards were attentive. You can't bring food in, but there is a concessions area with some reasonably priced and healthy items. We shared a whole pizza ($9) and apples with peanut butter.
About three hours was enough fun in the sun for our crew, so we headed back to our hotel to change and get ready for the next adventure.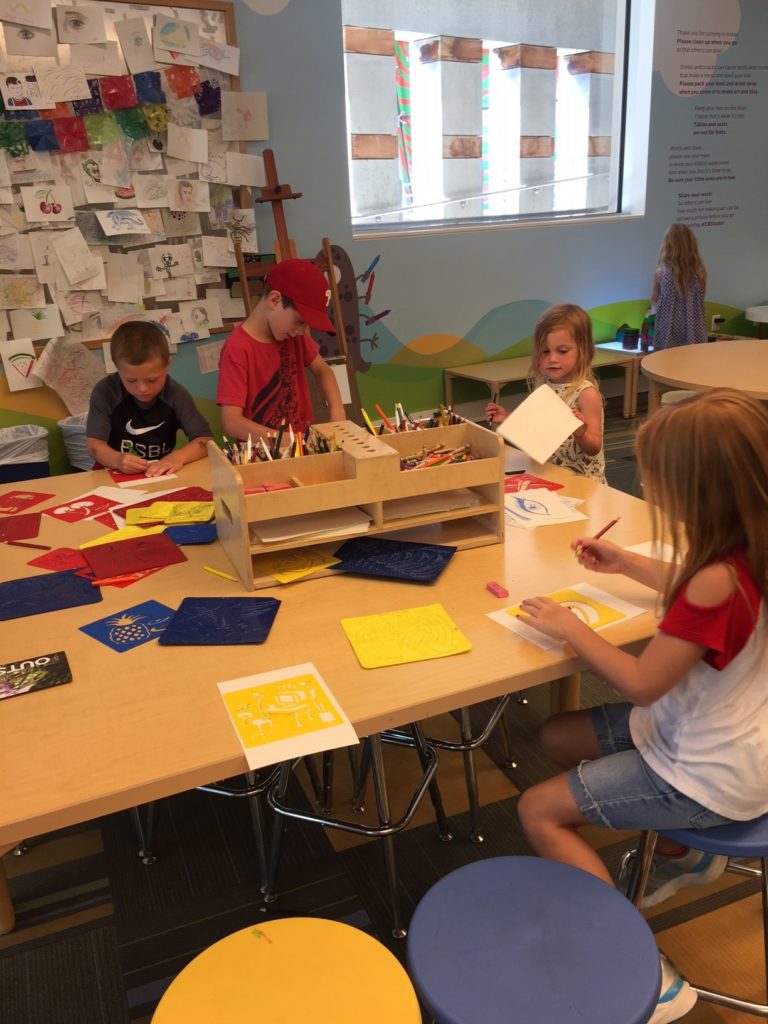 I know from experience that Crystal Bridges is no place for my 3-year-old when she has not had a nap. We started out in the Experience Art Studio, which features a creative play space, art-making supplies, toys, books and games for the whole family to enjoy together. It is the perfect space for kids who need a break. Crystal Bridges was truly designed with families in mind; the outdoor art and sculptures along the trails are among my family's favorite part. We hit the highlights inside, including artworks from the permanent collection like "George Washington," and some of the modern artworks, including the interactive "Untitled" (L.A.) by artist Felix Gonzalez-Torres. A strip of hard green candies individually wrapped in cellophane is placed directly onto the museum floor inviting you to take a piece ­– our kids were only too happy to participate.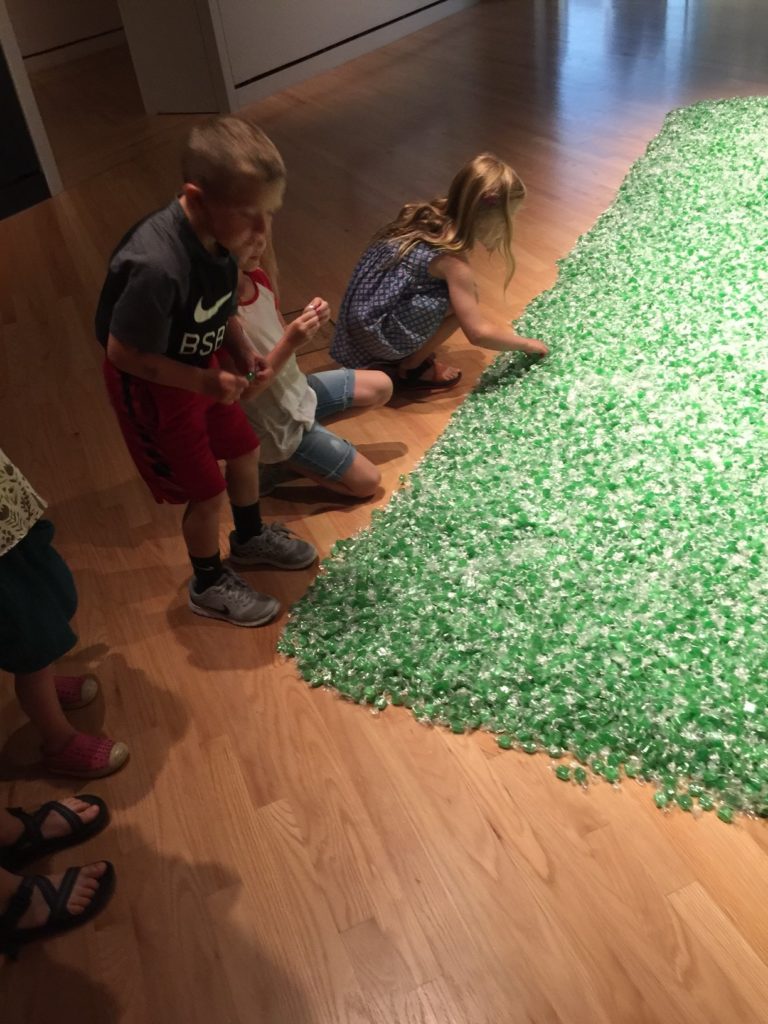 From following Crystal Bridges on social media, I learned that they were planning special activities that day to celebrate Frank Lloyd Wright's 150th birthday. We joined in by eating cupcakes and building marshmallow structures with toothpicks.
For our final morning, we headed to Fayetteville. We considered a few options – including the Botanical Garden of the Ozarks and Lokomotion Family Fun Park – before settling on downtown. We parked near the square and explored a few stores and Jammin Java Coffee Cafe, which is located in the old Fayetteville Post Office. We sat on the patio, which overlooks the Fayetteville Town Center. I believe you get a truer sense of a city when you explore it by foot, and that wandering is a big part of the adventure. From there, we walked to the Fayetteville Public Library, where the kids perused the children's section and read books. Local libraries are a great source of educational, free activities, and several potential options were included on our initial "schedule."
With a few exceptions, this two-day trip would work any time of year. We are already looking forward to our next visit.