Having grown up in a small town with a bustling center, I know the joy that can be found in stopping by the neighborhood farmer's market to get some fresh vegetables, swinging into the local bakery for a crusty loaf of bread and grabbing a pint of fresh, handmade, small-batch ice cream all within a stones throw of home. It wasn't until I married and moved to the rural country that I realized how much I had taken this for granted and I found myself seeking out opportunities to experience that which I mentioned above, even if only for a day.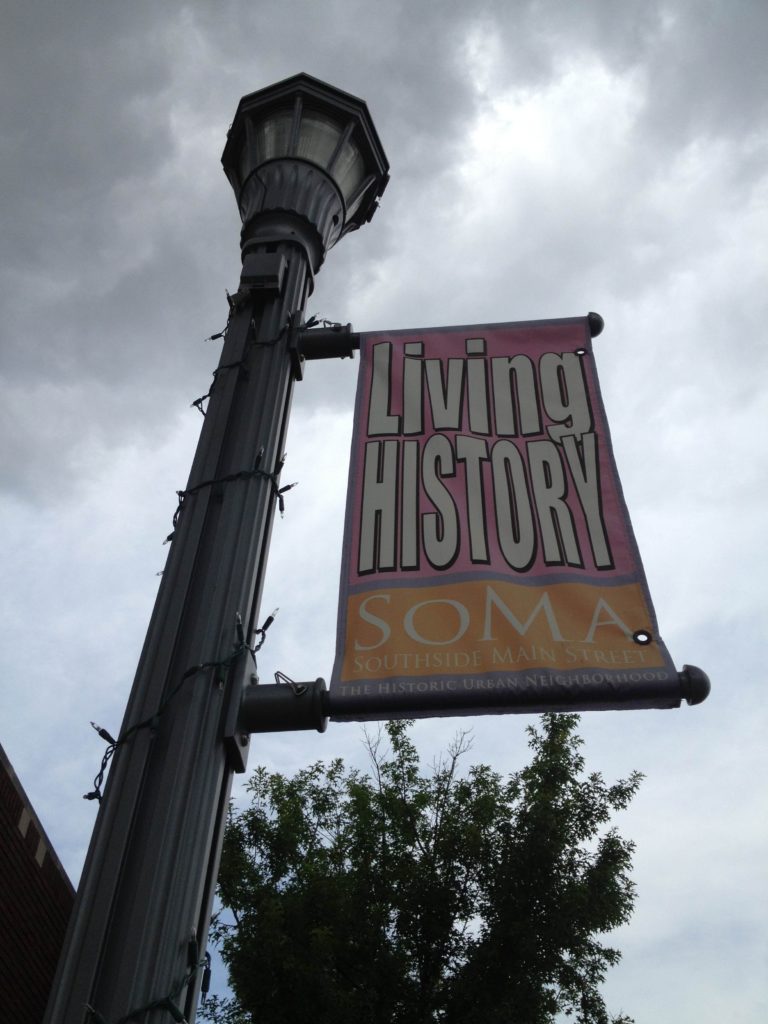 Thus began my love affair with revived Main Street districts. Quaint little streets full of antique stores, art galleries, and locally owned restaurants that served delicious foods. My most recent Main Street find was SoMa or Southside Main Street in Little Rock which stretches from I-630 to Roosevelt Boulevard.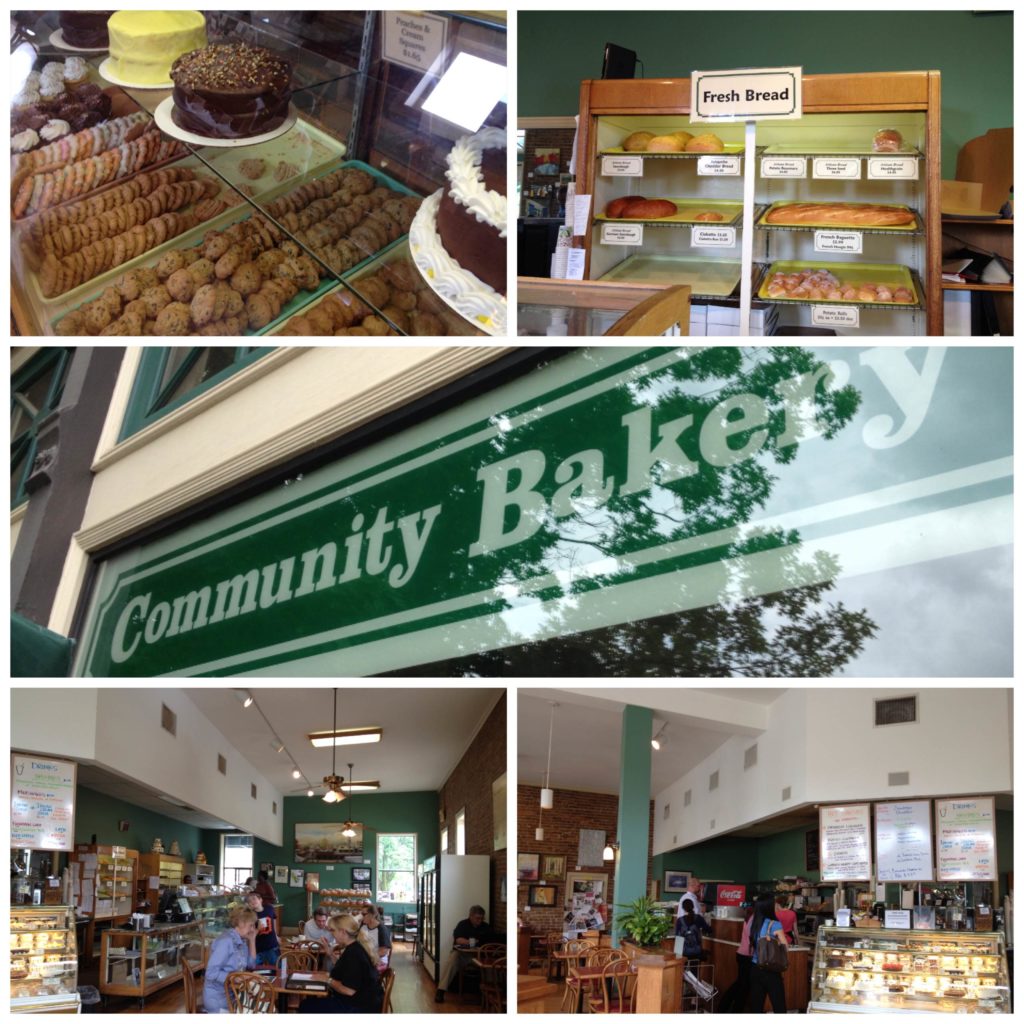 My first experience with SoMa occurred nearly 15 years ago when my husband first introduced me to the Community Bakery which sits at the corner of Main Street and I-630. Sadly, over the years I had never ventured any further down the street until a friend recently mentioned that the Loblolly Ice Cream and Soda Fountain was located in the Green Corner Store on the far end of SoMa. As an ice cream lover, I knew I needed to try this!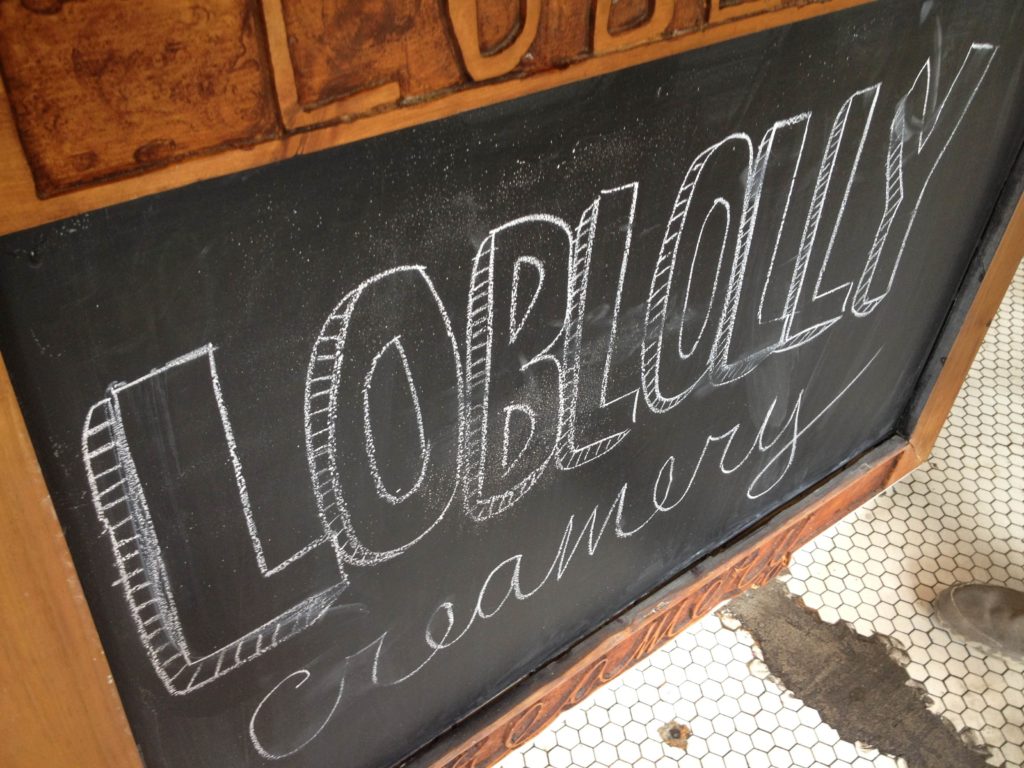 One hot summer afternoon, when nothing would beat the heat better than a bowl of sweet, cold ice cream, we parked our car at the Community Bakery and set out into the great unknown of the SoMa district. We had our tastebuds set on the Loblolly Ice Cream, but what we discovered along the way was so much more.
As a music lover and former band geek, I was pleased to see the Rosen Music Company and Piano Kraft stores. Both stores are dedicated to providing quality instruments and service to both beginning and professional musicians, some of which are likely playing at some of the many concert events often held throughout the shops and restaurants in SoMa.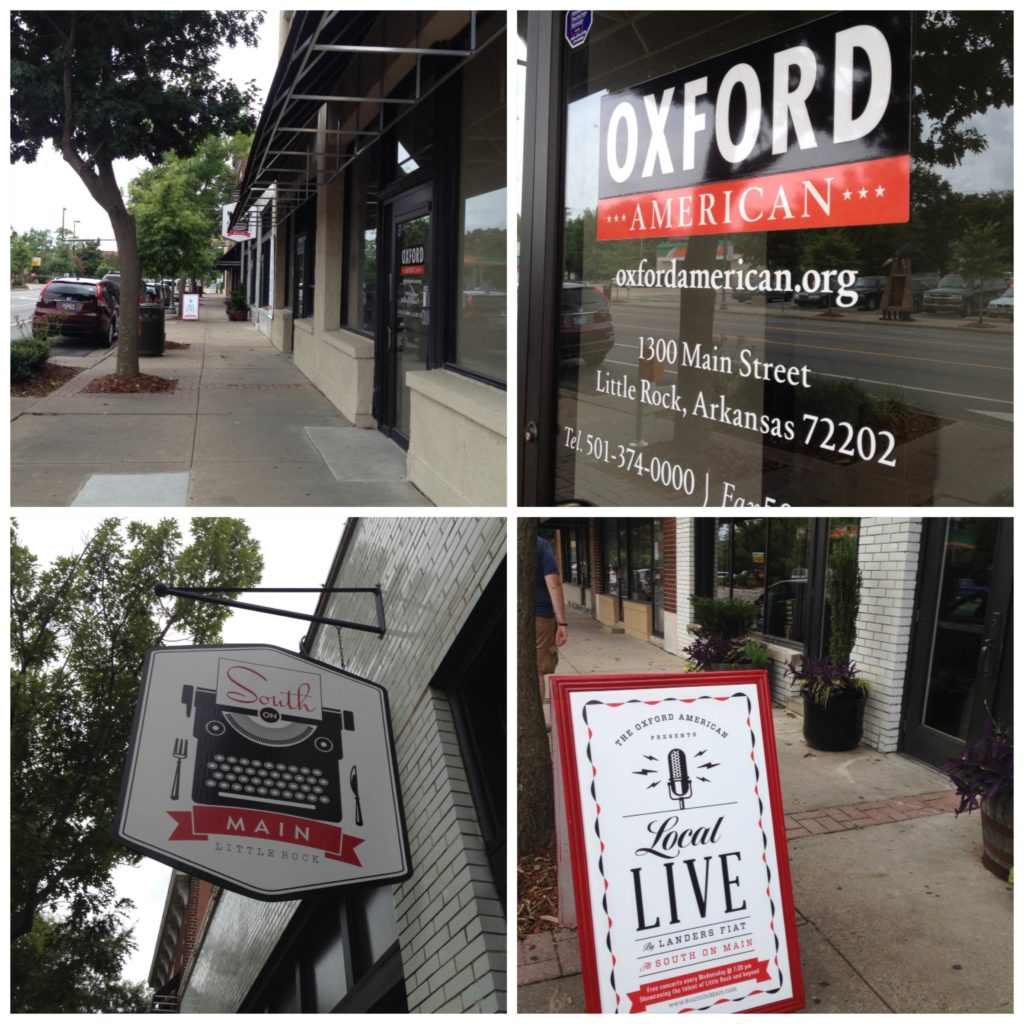 As we traveled farther down the street, we came to the Oxford American offices and South on Main. Oxford American is a national, nonprofit magazine that seeks to document the American South by featuring the best writing in the South. South on Main is a restaurant and cultural experience. Through a variety of concert series, literature readings and even films this restaurant offers as much culture as it does food.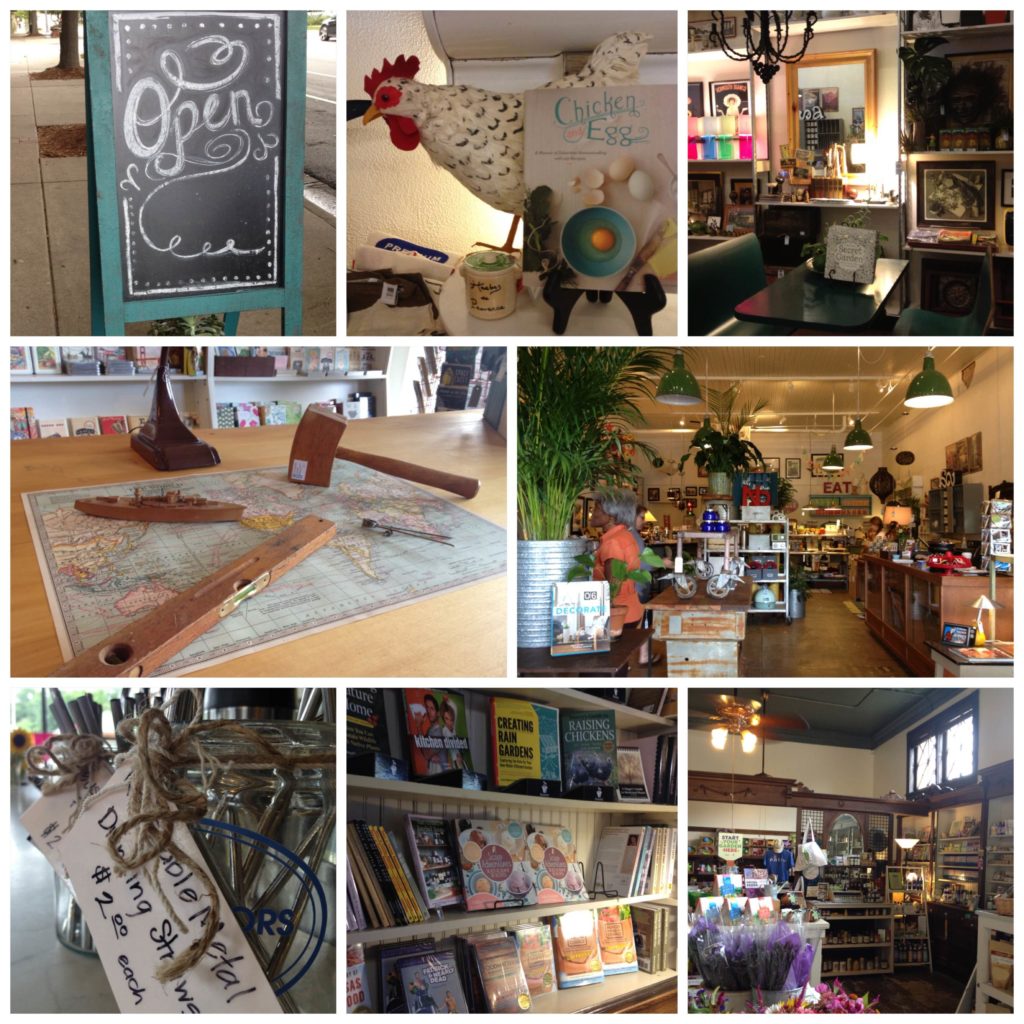 If shopping is your thing, you will adore the shops that are sprinkled throughout the neighborhood. Sweet Home Furnishings, MOXY Modern Merchantile, and the Green Corner Store all offer a fresh mix of antiques, vintage finds, industrial and modern furnishings and eco-lifestlye products making this some of the most unique shopping in central Arkansas.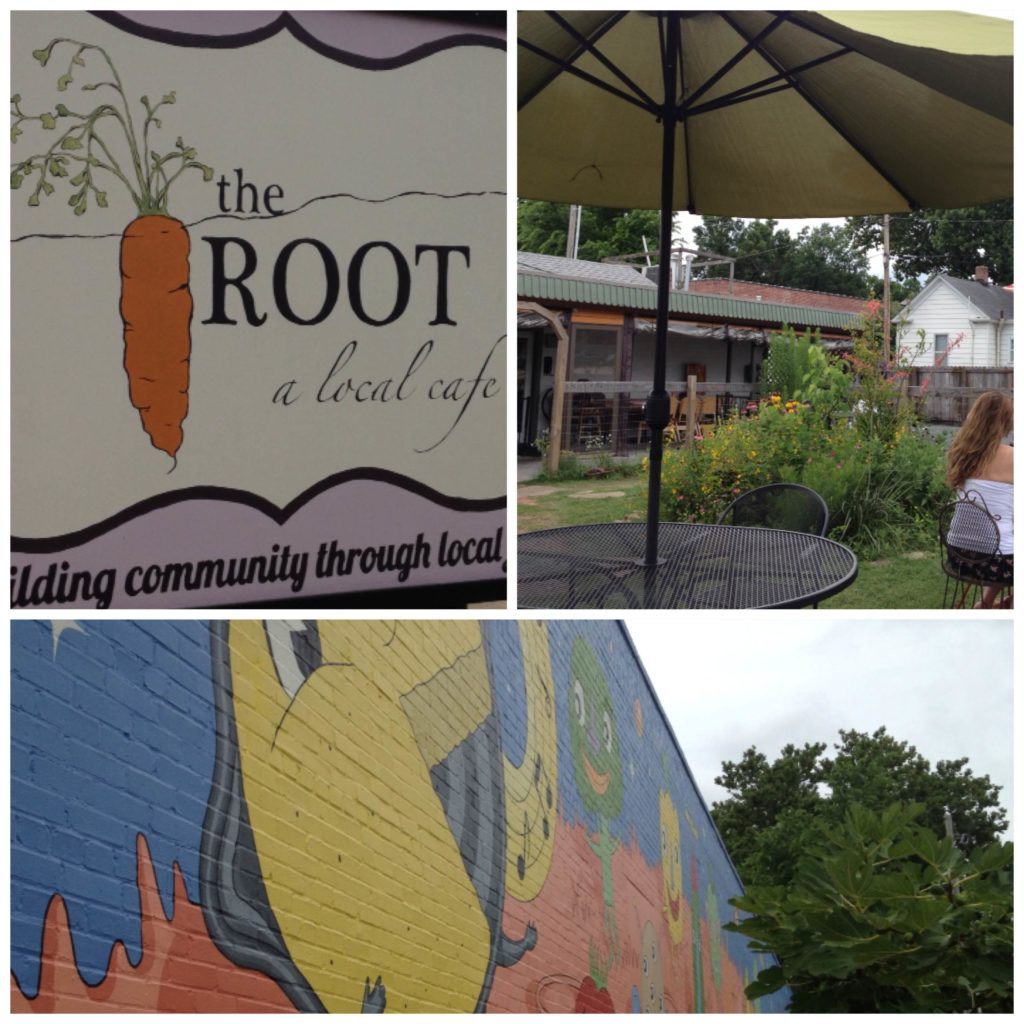 On this gorgeous day, there were several people enjoying the beautiful outdoor eating garden at The Root Cafe. The Root focuses on serving locally sourced and organic foods and serves all of their burgers on buns from Boulevard Bake House which is located right across the street. The Root is open for breakfast and lunch Tuesday – Saturday and serves brunch on Sundays.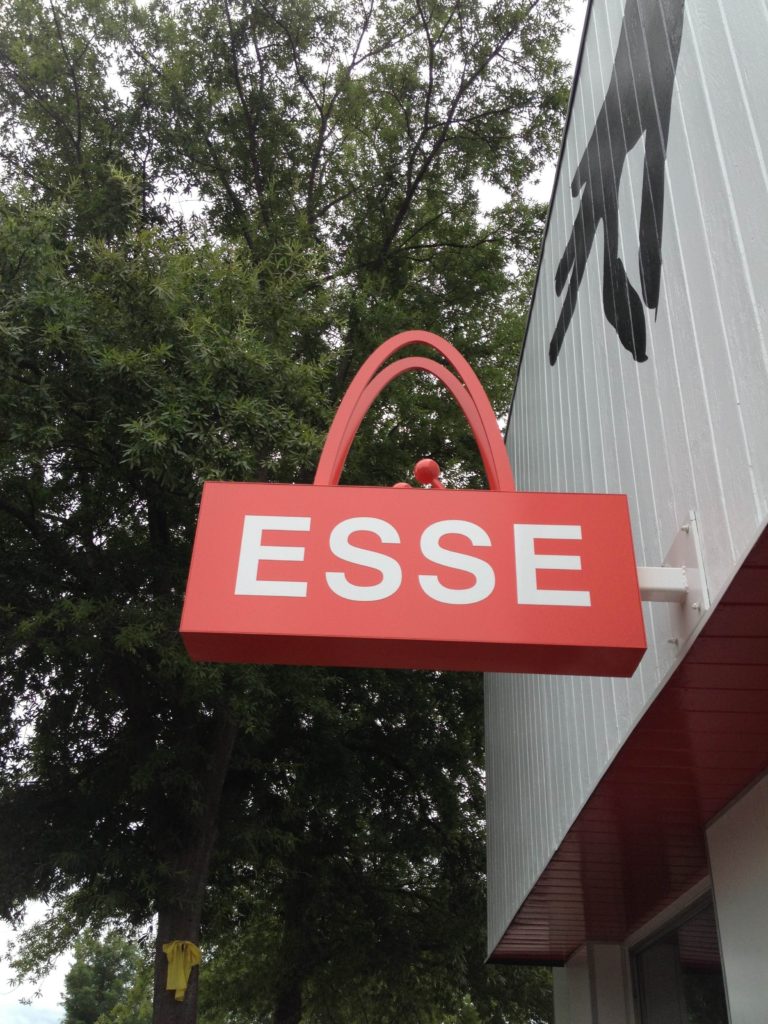 Right next to The Root is a surprising find – the Esse Purse Museum. The purse museum intends not just to display a utilitarian bag used by women but to celebrate that these bags are often an extension of the personality and personal space of the women who carry them. Admission is $10 for adults. The museum also offers a store which is free to enter if you are just looking to shop.
Finally, we found ourselves at the Green Corner Store both an eco-lifestlye shop and home to the Loblolly Creamery.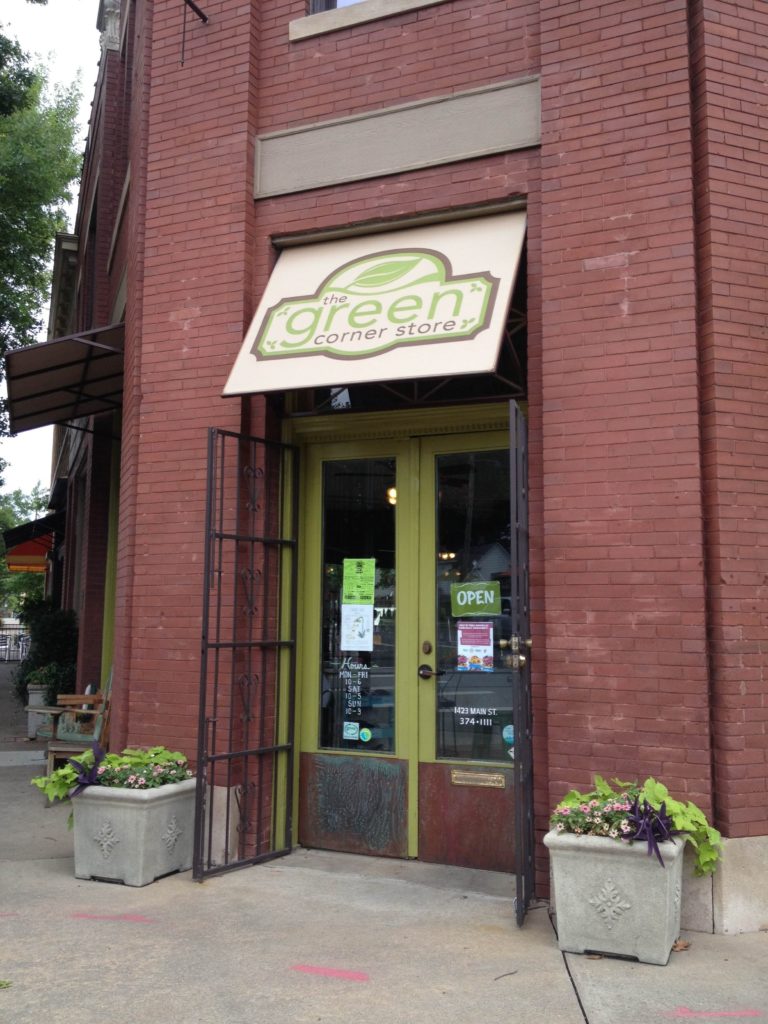 This store is hip yet retro at the same time. They have a host of local beauty products, shirts, books, toys and even fresh flowers. And, of course the piece de résistance, Loblolly Creamery.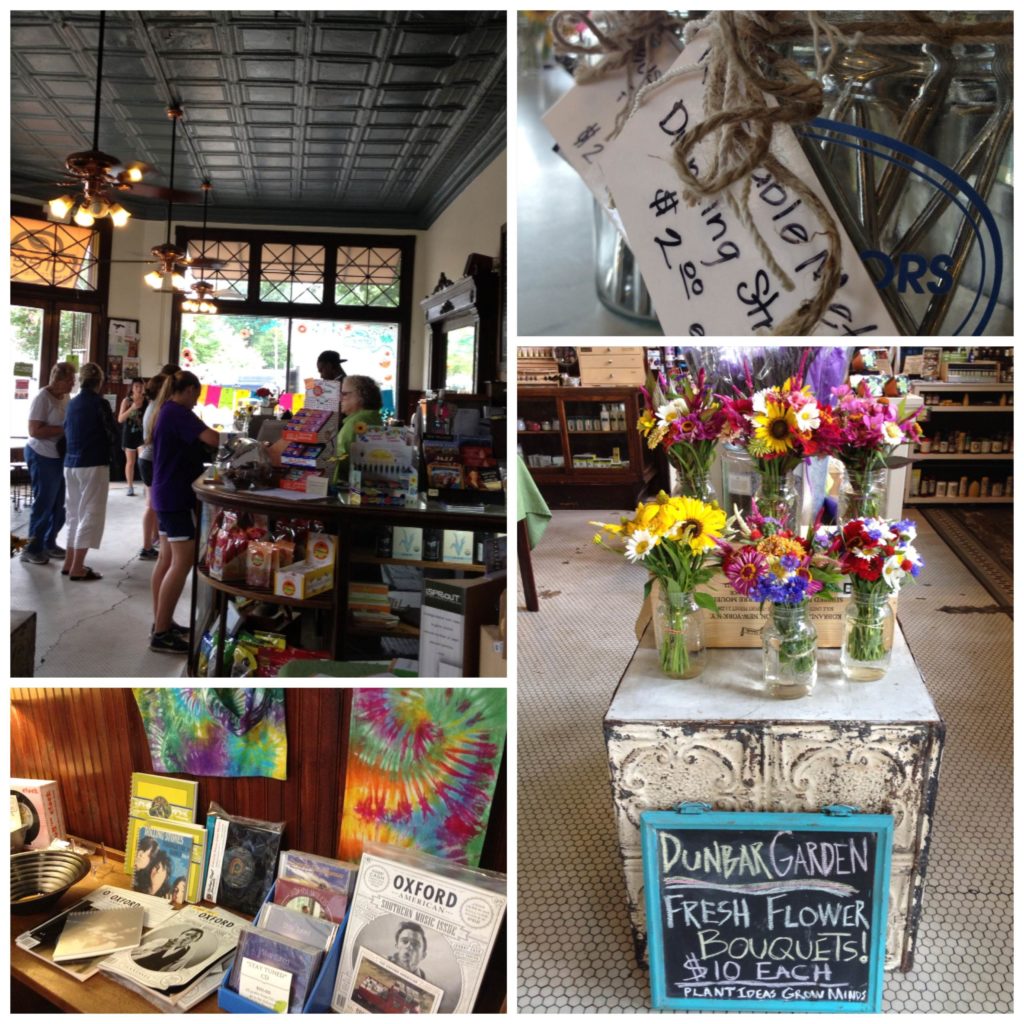 Loblolly creamery makes small batched of ice cream with locally sourced ingredients whenever possible. They craft their flavors around the seasons, scents and sights of Arkansas and make a truly unique and tasty product. Although their ice cream is available at several retailers across central Arkansas, The Soda Fountain at the Green Corner Store is definitely the place to enjoy this nostalgic experience. You can sit down on a wire chair at a marble topped table and forget, for just a moment that you are living in the 21st century. As you enjoy flavors like Sweet Corn and Blueberry, Salted Caramel, Dark Chocolate, and Coconut Vanilla you can revel in the cool creaminess and forget about all of your worries.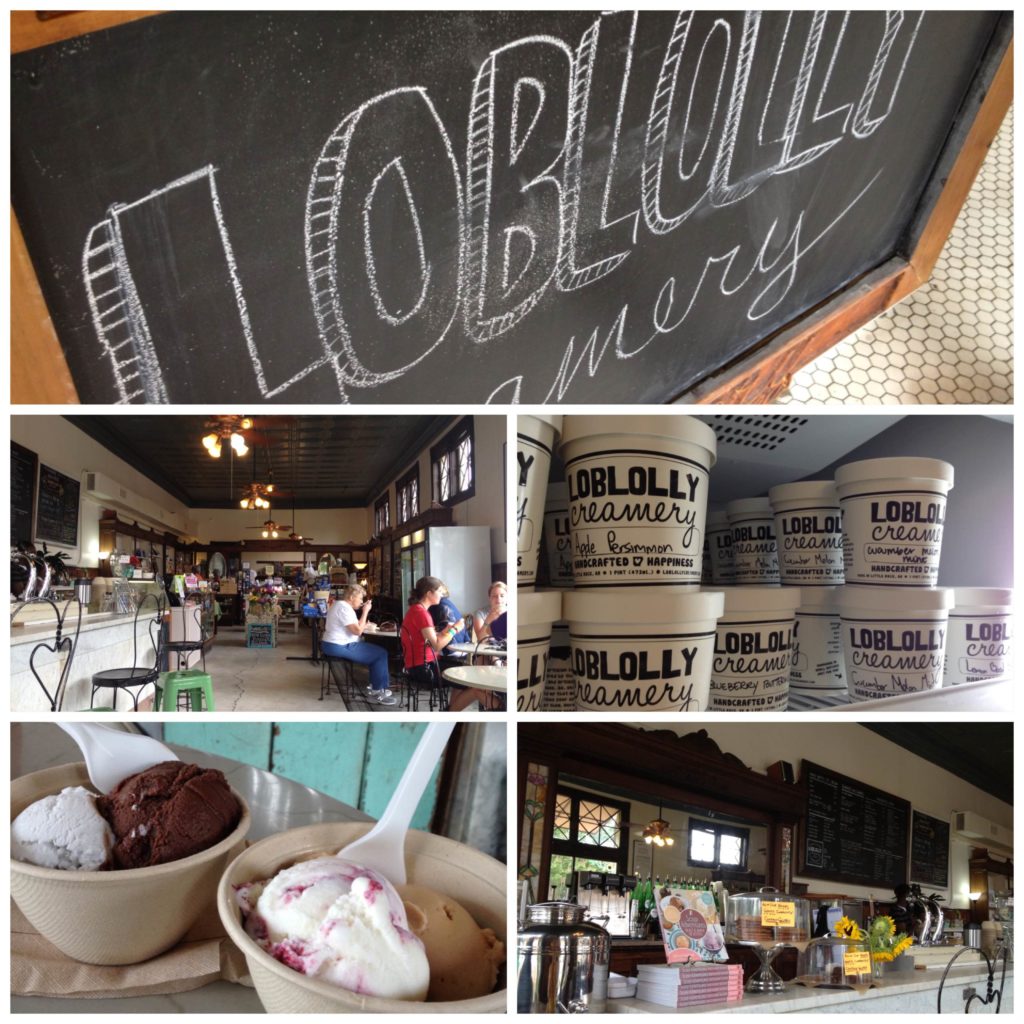 Of course, I would be remiss to talk about SoMa without mentioning Bernice Gardens, the heart of this neighborhood. Bernice Gardens is a beautiful oasis of nature and art and serves as the center for many of the neighborhood's activities and is home to a beautiful collection of sculptures.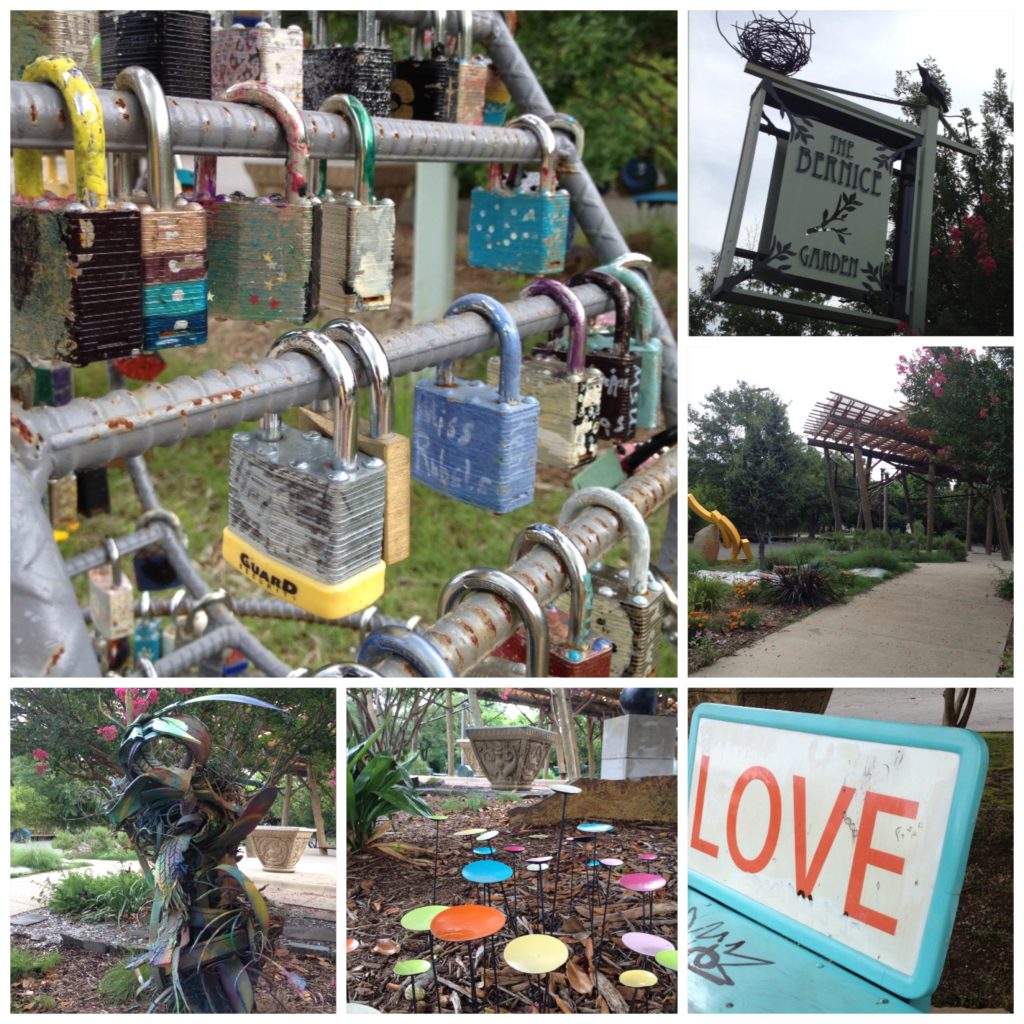 The garden plays host to the weekly farmer's market every Sunday from April through November. Once a month, they host the South Main Vintage Market which is a carefully selected market of vintage, antiques and up-cycled items. Their selling policy is strict and the number of vendors is limited so you can be sure you will find quality products.
They garden will also host a Sculpture Party and Fall Fest September 19th, The Arkansas Cornbread Festival November 8, and the annual Tree Lighting Ceremony December 4th.
If you are looking for a great way to spend an afternoon or a unique place to spend a night out on the town, then SoMa is a place you need to check out. You can keep up with all of the happenings in the area online at the SoMa Facebook page. And when you're there…enjoy a scoop of ice cream for me!