When you walk into an ice cream store, you're used to seeing flavors like chocolate chip or rocky road, but what about corn and avocado? Well, at Delicias Michoacanas Ice Cream in Fort Smith, that's just what you'll find! Named after the state of Michoacán, which is in Western Mexico going from the Pacific coast inland, it translates to "delight of Michoacán." This state is known to make the best ice cream in Mexico, and many sweet shops in Mexico bear the "Michoacanas" moniker.
When you enter Delicias Micoacanas, you'll see plenty of bright colors, the cases of goodies, and lots of fresh fruit. They use the fruit in everything from their paletas to ice cream.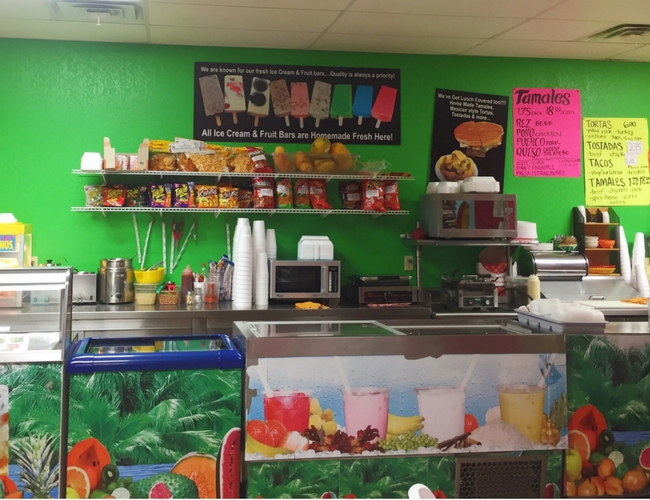 The first case is full of the paletas, which are homemade popsicles, made right here in the store. They include paletas de leche, which are those made with milk or cream. Their cookies 'n cream is my favorite of these, as it contains big crunchy pieces of chocolate cream cookies! You can also find paletas de agua, which are more like a traditional popsicle. You have to try their chocolate flavor — it's smoother and more flavorful than a fudgicle! But their most popular offerings are the paletas de frutas, which are made with the fresh fruit. You'll find traditional tropical flavors such as coconut or strawberry, or unique ones, like my favorite — the spicy mango which has chili, lime and mango chunks.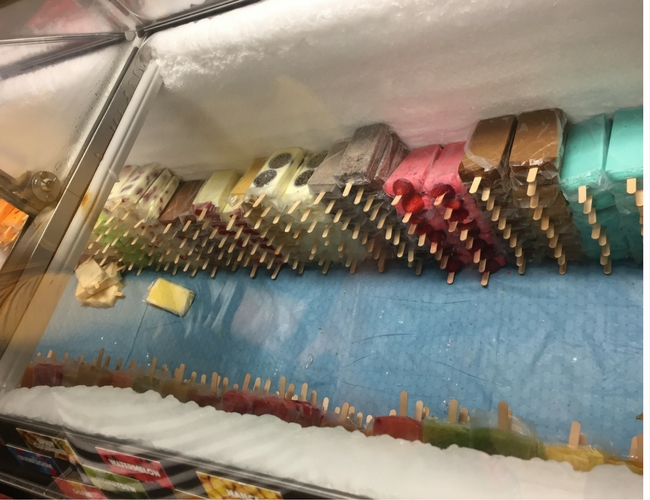 Next to the paletas are more frozen treats. This case is everything chocolate dipped! They dip some of the paletas in chocolate and roll them in nuts or coconut, but the local favorites are the frozen chocolate dipped bananas!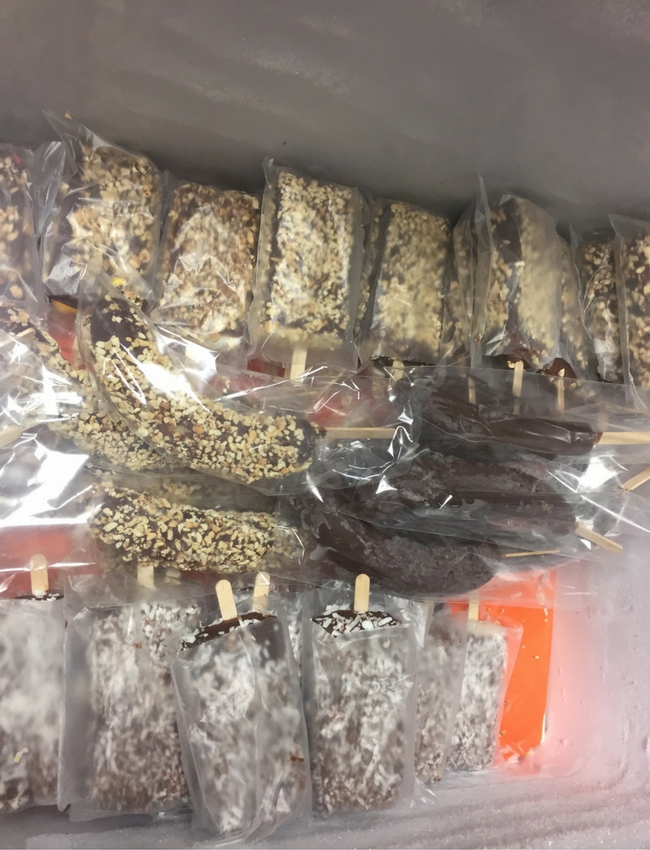 As you continue down the line, you'll see a cooler with colored waters on ice. These are called aguas frescas, or "cool waters," which are a blend of fruits, flavors, sugar and water to make a smooth, light drink. The watermelon is my favorite — it's literally like biting into summer!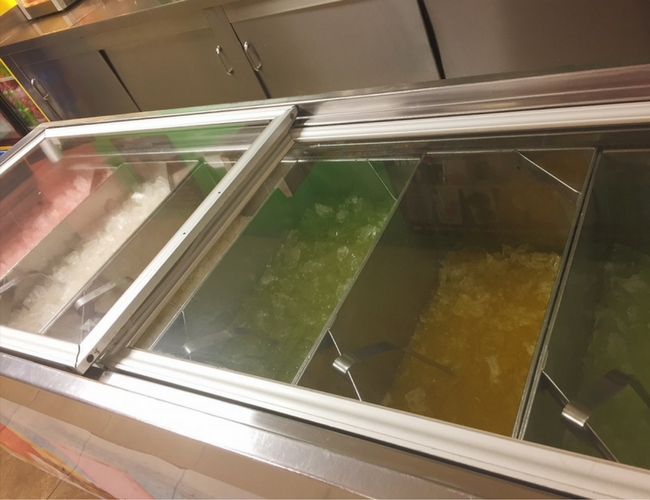 Behind all of these treats on the wall, you'll see their food menus. Along with the sweet treats, they make tamales, tacos, tortas, and tostadas. My husband loves their tortas, which are pressed sandwiches full of meat, cheese and fresh toppings, like avocado.
On the back wall, you'll find two long cases full of their namesake — ice cream. They make all of their ice creams in house using only the highest quality ingredients. You can get more traditional flavors like strawberry cheesecake or Snickers, but their specialty flavors are what people flock here for. Cranberry, mango, avocado, dried fruit, and corn are some of their best sellers. Don't turn your nose up! The cranberry is the perfect combination of sweet and tart, and the avocado is so creamy and light! The corn is really unique, and the dried fruit has an amazing trail mix taste but it's cold and smooth.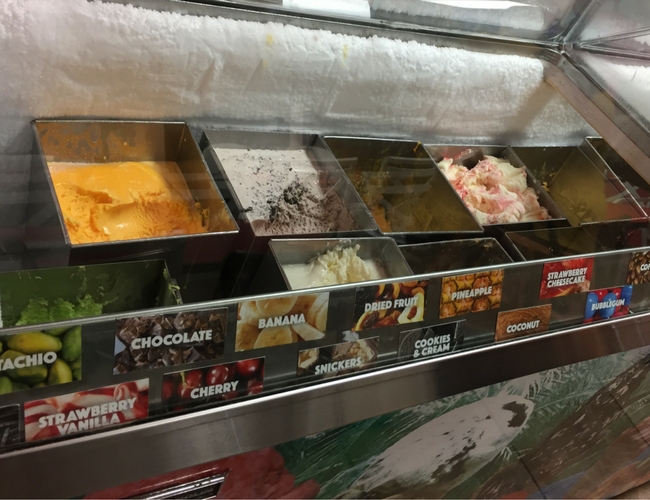 If you're in the mood for something a little healthier, they also make fruit cups featuring all of that fresh fruit. So you can enjoy fresh pineapple, mangos and bananas without the hassle of the food prep.
No matter why you come to Delicias Michoacanas, you'll leave with an authentic treat, a smile and a full belly! Next time you're in Fort Smith or traveling through, drop by for a scoop or a popsicle. You can take a trip to the Pacific coast of Mexico without leaving the Natural State.