If you are an outdoor enthusiast living in or visiting the Natural State, you have likely come across work by Arkansas's premier wilderness photographer, Tim Ernst. From his picturesque nature photography to his highly regarded and widely used guidebooks, Ernst has made a living sharing his love and appreciation for the natural beauty of our great state as a photographer, author, speaker and photography instructor.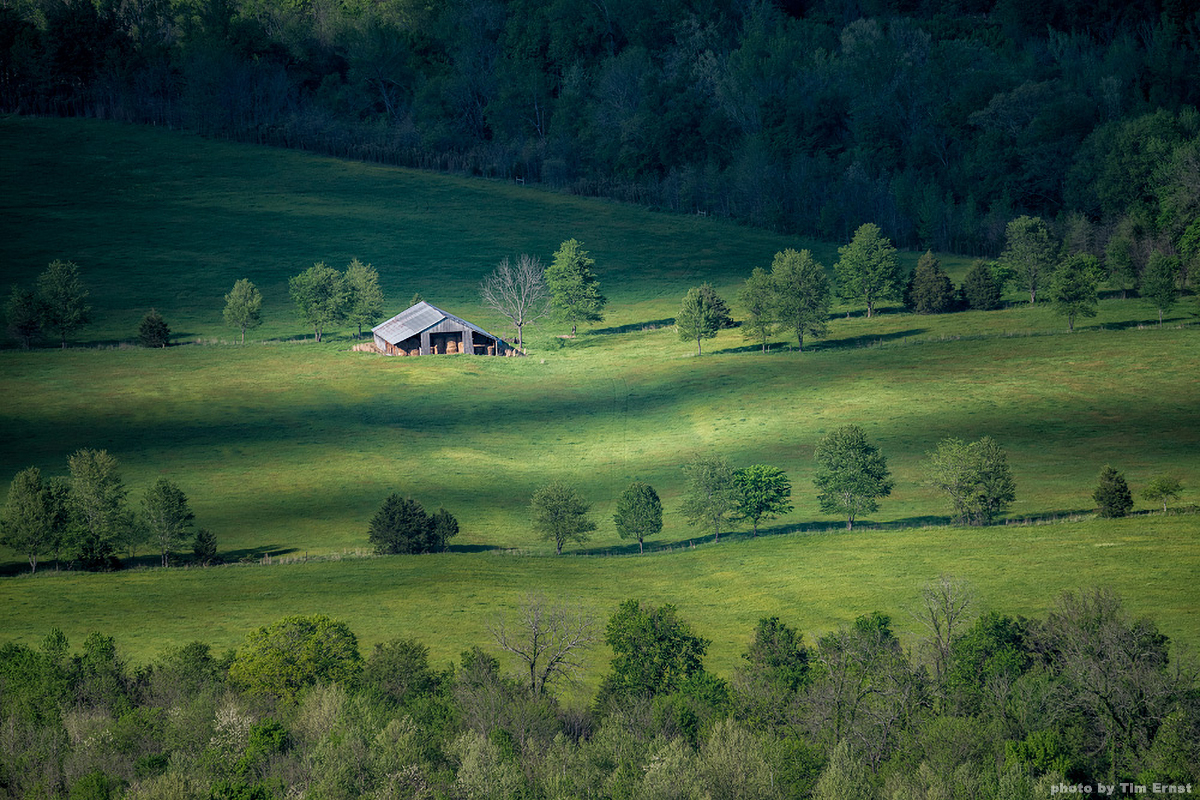 Ernst was born and raised in the heart of the Ozarks and has been exploring the region since he could walk. A native of Fayetteville, he spent much of his youth hunting and fishing the local hills and exploring the countryside. A student of Environmental Science at the University of Arkansas, Ernst started his photography business while still in college. Though portraits were his bread and butter early on, Ernst' love for exploring, hiking, and photographing the natural beauty of his beloved state quickly propelled him to national recognition as an outstanding nature and wilderness photographer.
An avid backpacker and hiker, Ernst began to devote his time and energies to designing, building, documenting and preserving Arkansas's trail systems. He has served as the Vice Chairman of the American Hiking Society, Chairman of the Arkansas Trails Council, and President of Friends of White Rock, but it is his work on the Ozark Highlands Trail that he is most proud. "One of the most interesting projects was building the OHT, and working with the thousands of volunteers that it took to make that happen. I put in nearly 20,000 volunteer hours in the process before I stepped down, but our volunteers contributed more than 300,000 hours over that same period."
As he worked to design and build the OHT, he realized there was a huge need to make it more accessible. "There was zero information available about hiking trails in Arkansas. As we were building sections of the OHT, I published a first map of the trail in 1982, then updated the map several times until the trail was completed in 1988. That is when I wrote and published the first Ozark Highlands Trail Guidebook, the 6th edition of which will publish this summer. We now have 17 guidebooks and picture books in print with more to come."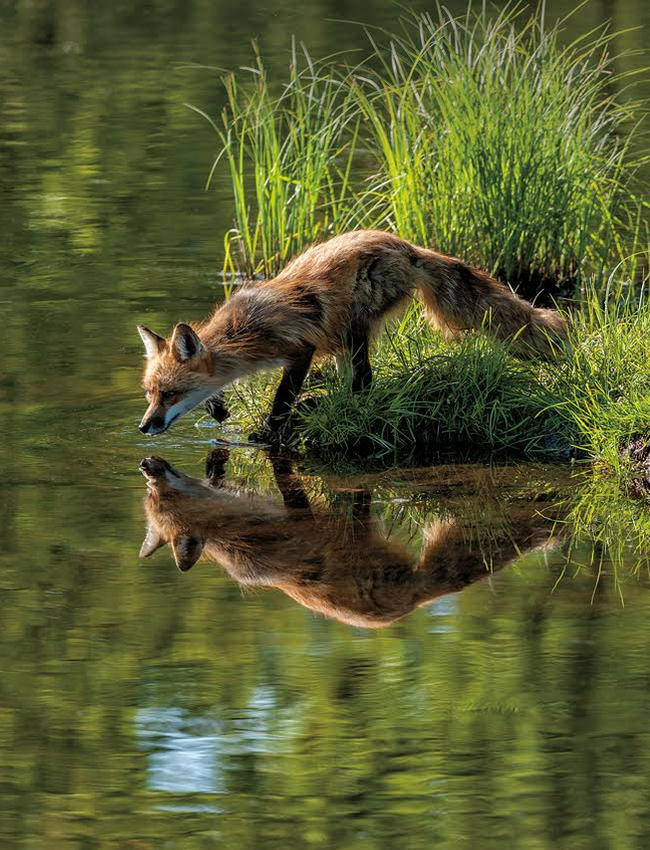 Ernst's guidebooks and maps are a treasure trove of information for hikers, sightseers and outdoor addicts, covering everything from hiking trails to waterfalls and swimming holes to scenic drives, wildflowers, cycling and more. Ernst has published books documenting the beauty of Missouri and Illinois as well. Combining his love of exploring and photography, Ernst has captured and published hundreds of breathtaking images of Arkansas' landscape and wildlife for nationally renowned magazines and newspapers as well as for National Park Service and U.S. Forestry service maps and guides outside of his own publications.
For more than 30 years Ernst has also shared his love for the beauty of the Natural State by teaching others to capture what they see around them through a lens. His photography workshops are open to photographers of all skill levels. The popular workshops are often adventures in and of themselves and are likely to take place at any time of day or night at any of many amazing locations in and around the Buffalo National River area close to his Jasper area gallery and home. Whether his groups focus on a mountain sunrise or shoot the stars at midnight, Ernst claims his biggest thrill is watching the awe his students experience come to life. "It's wonderful when students are standing in the middle of a river or graveyard at 3 a.m., and they yell, 'Wow!' at the capture of the Milky Way that just appeared on the back of their camera screen."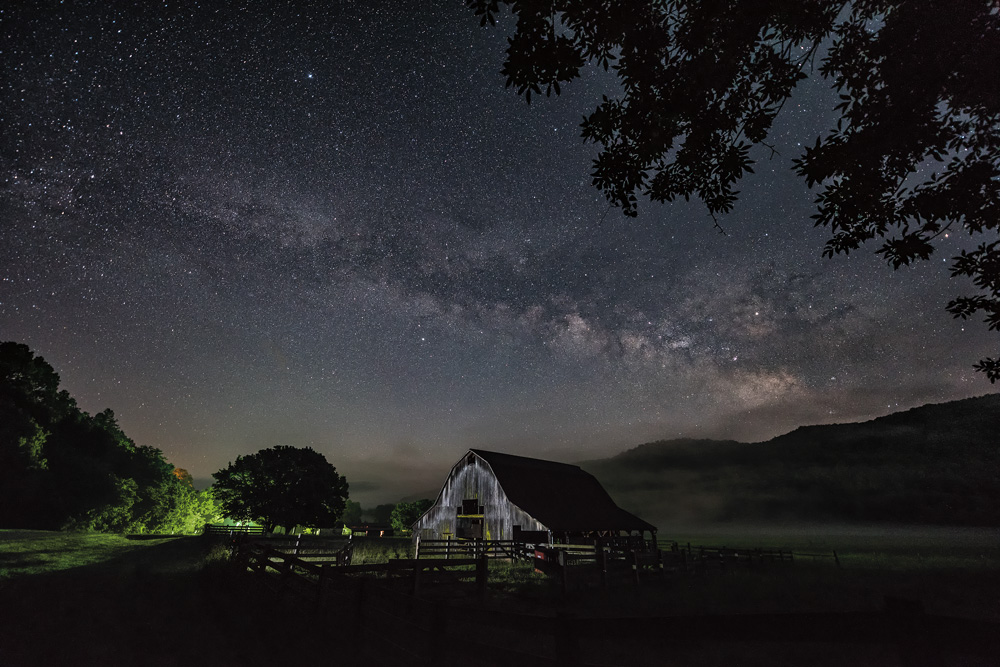 Each fall, Ernst also tours the state, presenting slideshow programs of his most recent work to schools, libraries and organizations. "To hear the crowd sigh or laugh or 'ooh' and 'ahh' at a particular photo drives what I do. The best is when someone, often a grown man, comes up to me afterward to say something I captured brought him to tears." The programs are generally open to the public, and a schedule of upcoming presentations are on his website.
Like the object of his work, Ernst's life runs in seasons. He may spend weeks at a time staying up all night to capture nighttime images while at other times, he focuses on online editing and posting photos, and still other periods will find him concentrating on writing. Through it all, you will find him spending time hiking, driving and exploring. "All of our guidebooks are done from firsthand information. We visit and experience everything that appears in one of our books. I can't imagine doing it any other way, although many guidebooks are written by folks who never leave their offices."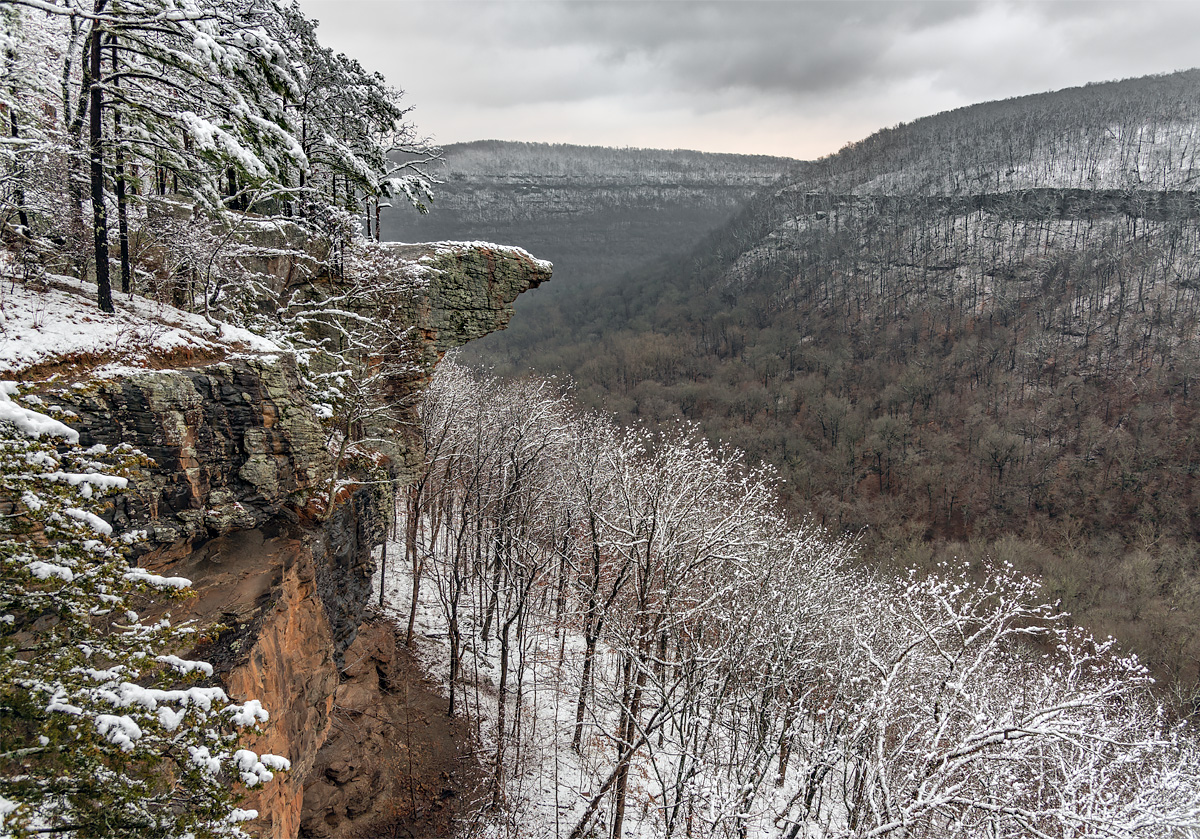 Whether he is shooting, writing, editing, teaching or touring, you will find Ernst sharing the very best of what the Natural State has to offer. His books and calendars have attracted countless visitors to Arkansas and have guided locals to discover wonders in their own neck of the woods. Ernst works with his wife, Pam, who handles the business end of things. She also paints many of the landscapes they visit. Together, they stock and run their gallery near Jasper which features Ernst's canvas along with original pastels and other art by Pam. The studio is only open by appointment, but as long as they're home, they're happy to open for visitors. Ernst's books and photographs are also available on his website and at retailers across the state. You can also check out his presentation schedule or book him for a visit online.
World-renowned photographer, highly published author and ardent instructor, the one thing that drives this Arkansas son is his passion for exploring and sharing his love for the beauty and adventure of his home state. Be sure to check out his website or catch him in action at one of his upcoming events, but don't miss the opportunity to connect with this outdoor expert and Natural State native. As his email signature promises, he will "See ya in the woods!"
Interested in seeing more of Tim Ernst's work? Attend one of his free Arkansas Nature Photography slide programs or gallery shows this holiday season.