un-ex-pect-ed: adjective: unforeseen and surprising.
It's the perfect title for the amazing annual art project in downtown Fort Smith. The Unexpected project began in 2015 and has grown to include over 30 pieces of urban and contemporary art. If you visit downtown Fort Smith, you can't miss these giant murals and art installations. They have become part of our town, massive characters looming over our lunches on the patio and sidewalk shopping. From images of Native Americans to animals to aliens, you'll see a little bit of everything. And new murals and installations will be taking shape very soon.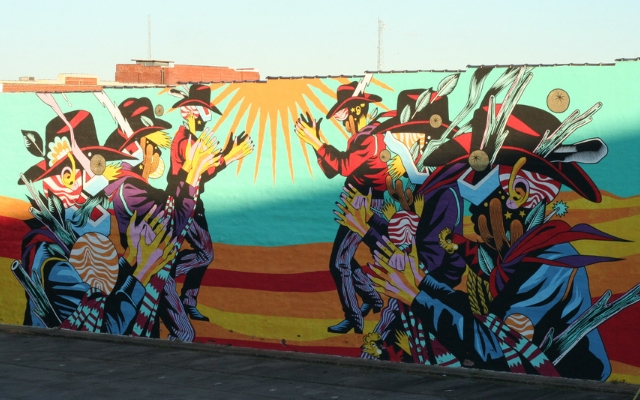 The Unexpected project is produced by 64.6 Downtown, a nonprofit created with the purpose of creating vibrant spaces and furthering economic development in Fort Smith. Along with the artwork of The Unexpected, 64.6 Downtown helped create Garrison Commons, a pocket park.
As far as bringing in economic development, their global reach for 2017 was over 10 million people! They expect thousands of locals and tourists to visit this year.
New artwork will go up pretty quickly, which is very fun to watch. This year, artists will be painting from October 22-28, including hands-on activities and events for both adults and kids.
The walkability of downtown and the proximity of the artwork means you can easily visit and check out all of the works in progress, along with the existing works from years past.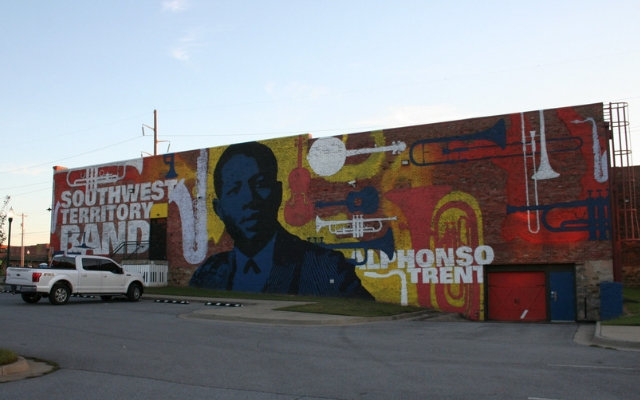 It's fascinating to watch these projects take shape. Years ago, I stopped in downtown to visit a shop and noticed people on ladders painting walls all over town. I stopped to watch and saw some people painting background colors, others sketching designs, some mixing paint, and others standing back and surveying the scope of the project.
The artists are curated by Justkids, a global creative house that helps produce art projects. For 2018, six world-renown artists will pick up paintbrushes and create masterpieces. They include:
Puerto Rican muralist Alexis Diaz, who will be showcasing his hand-painted crosshatch technique, which makes his art look like an ink drawing.
British graffiti arts Pref, who will layer letters using his unique typographical style.
Fort Smith artist Nate Meyers, who goes by Buffalo, will use the Habitat for Humanity Restore as his canvas, employing geometric patterns and bold colors.
Portuguese artist and master tile pattern painter Add Fuel will add life to an entire block of Towson Avenue, utilizing contemporary and traditional elements.
Puerto Rican artist Ana Maria, who already has several works in Fort Smith, will mix characters for a visual storytelling experience unlike any other.
Chicago artist Body Hudson will produce a vibrant abstract work on an abandoned warehouse.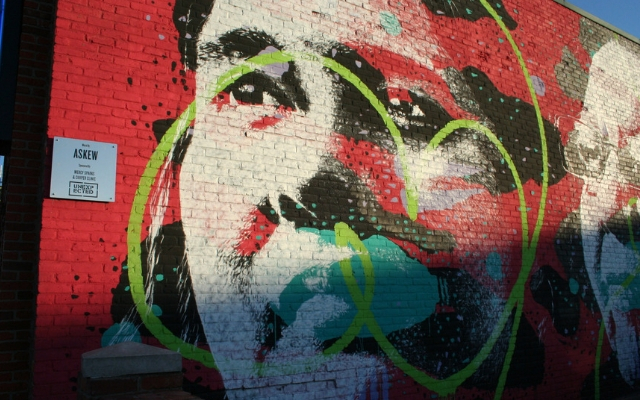 Along with these artists, The Unexpected will include a pop-up gallery featuring works from Tulsa native Yatika Starr Fields. Another treat is watching local high school students collaborate on a mural. Last year, students from both Northside and Southside high schools came together to complete a work of art, and they will do the same this year. During the event, The Unexpected will also open their headquarters to provide maps, merchandise and other goods by the organizing group Justkids.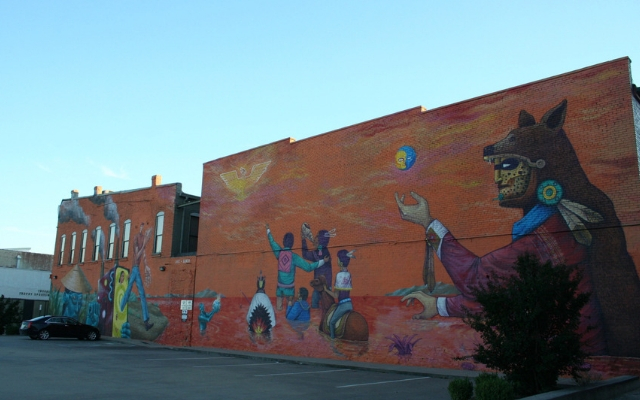 Adding more personal experiences is The Outlier Series, which will add augmented activities using art, music and thought to enhance the experience. The Outlier Series will feature performances by local favorites like Backroad Anthem and family-friendly Trout Fishing in America. You can also hear from a panel of artists to discuss trends in the urban art scene. Mobile art buses will provide activities for kids and adults, both painting and pottery.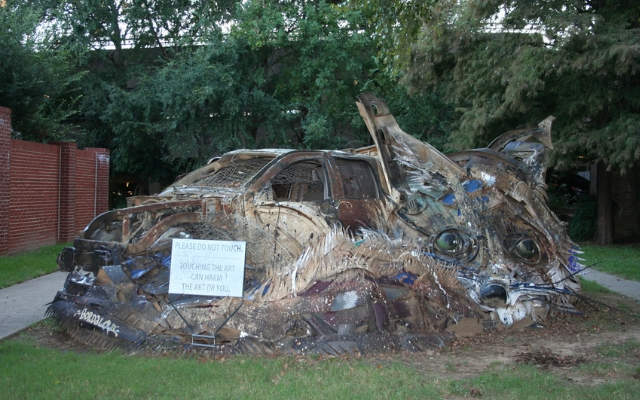 Learn more about The Unexpected on their site. Visit during the event to watch the art come to life or sign up to volunteer to help. Or view the artwork anytime around downtown Fort Smith. Every time you turn a corner, the artwork is guaranteed to live up to its name and be surprising and exciting.