I may be biased because it's my hometown, but I think that El Dorado has one of the prettiest downtowns in all of Arkansas. I spent a few days there recently and was impressed with how vibrant the downtown area is. Flowers, greenery, and art line the storefronts and street corners. There are shops with cute clothes and gifts. Restaurants, coffee shops and specialty food stores dot each street. And the fun doesn't end when the sun sets.
Here are some of the places around downtown El Dorado that I enjoyed on my recent trip: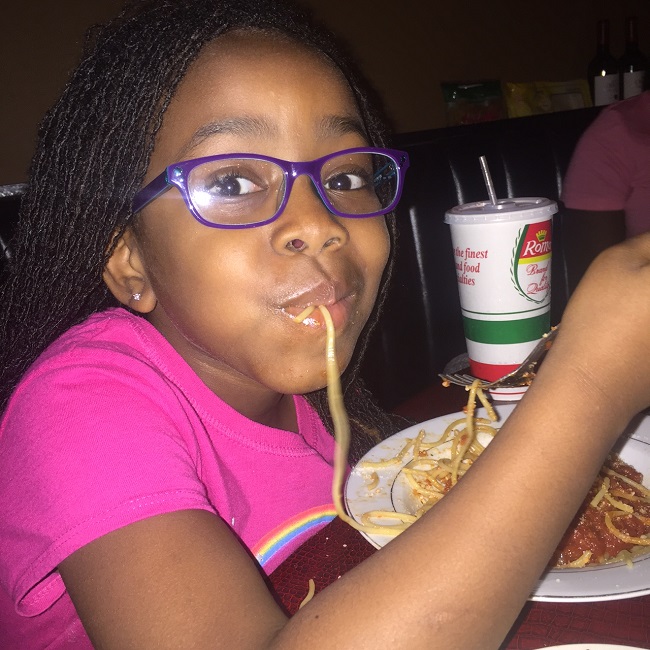 La Piazza Italian Restaurant, 104 E Cedar – One of my daughters was craving spaghetti, so we went to La Piazza for dinner our first night in El Dorado. The rolls they brought to the table were huge. The food was good and the servings were large. Besides the typical Italian dishes, they are known for their pizza with hand-tossed crust.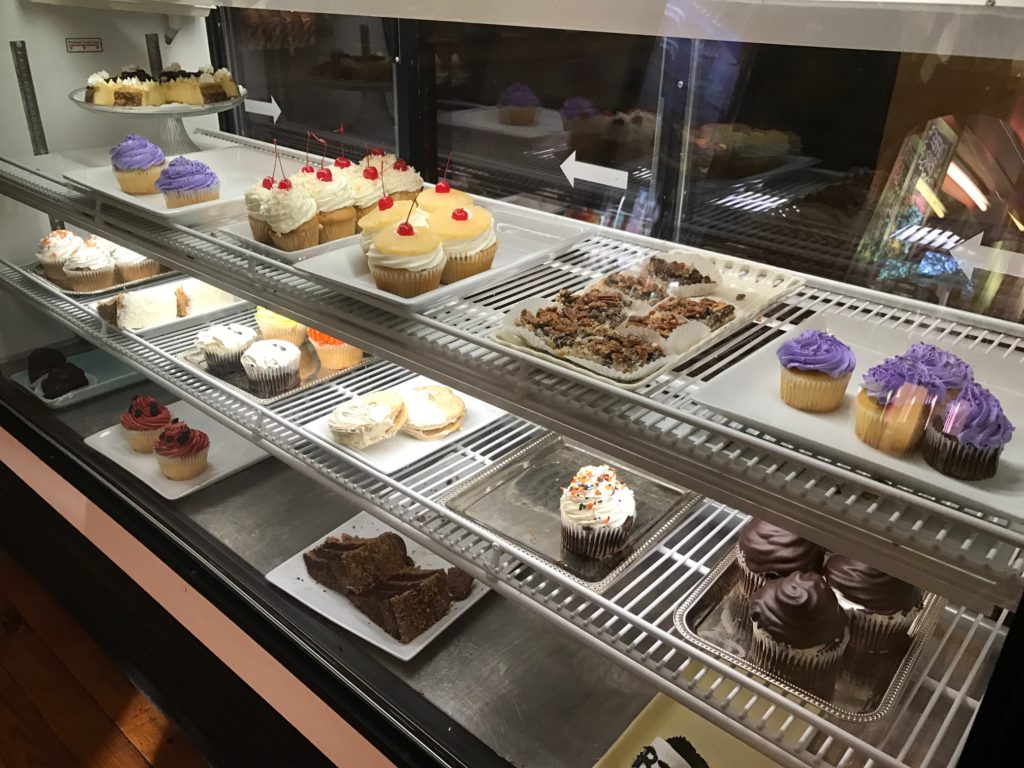 Elm Street Bakery & Coffee Bar, 116 E Elm St – There are several coffee shops around the downtown square including this one with a magnificent selection of baked goodies to enjoy at the old-fashioned marble counter. At lunch, they have salads and sandwiches, along with home-brewed peach tea.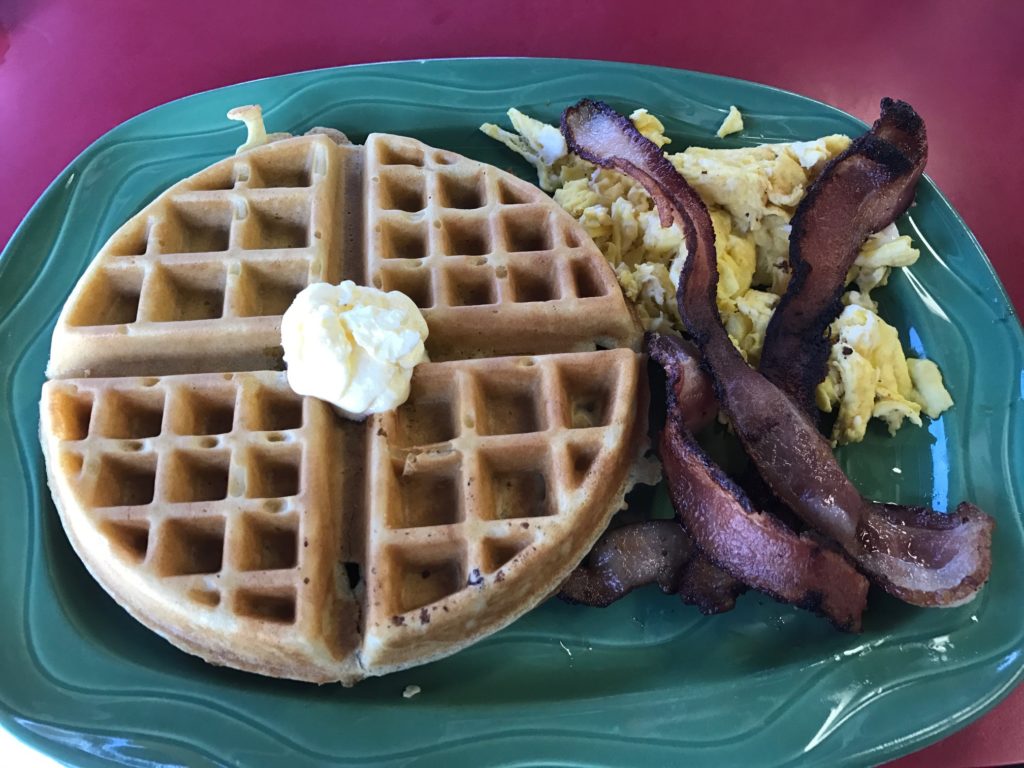 Johnny B's Grill, 211 S West Ave – Johnny B's is a couple of blocks off the square, but the down-home food was worth the walk. They serve breakfast all day and have a wide variety of other menu items like burgers and plate lunches. They also offer a kid's menu.
Union Square Guest Quarters, 220 E Main St – We stayed at this quaint inn right downtown, convenient to all that downtown has to offer. Breakfast was provided each morning in the train car right off the courtyard. Our balcony overlooked a beautiful church.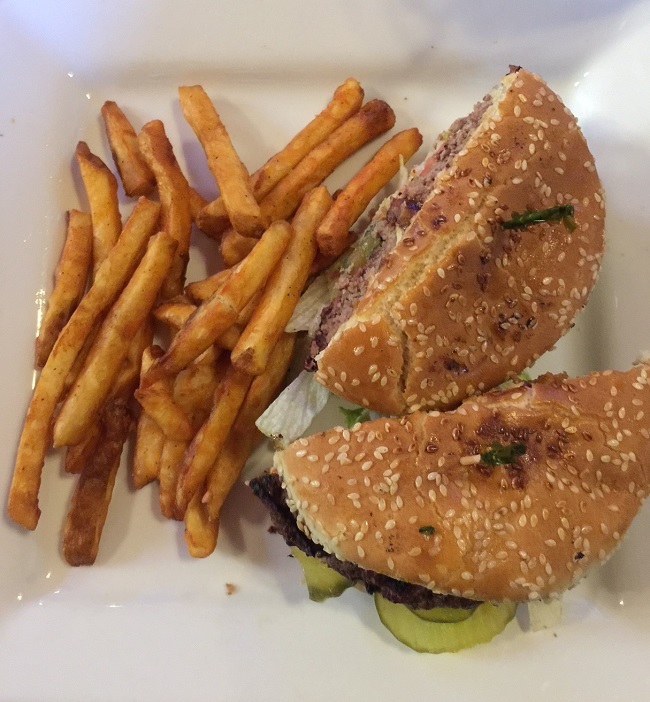 The Black Cat, 117 E Main St – This Tex-Mex restaurant is right on the square. They offer a selection of American and Mexican favorites including big burgers and fajita-topped baked potatoes. The chips, house-made salsa and cheese dip were delicious.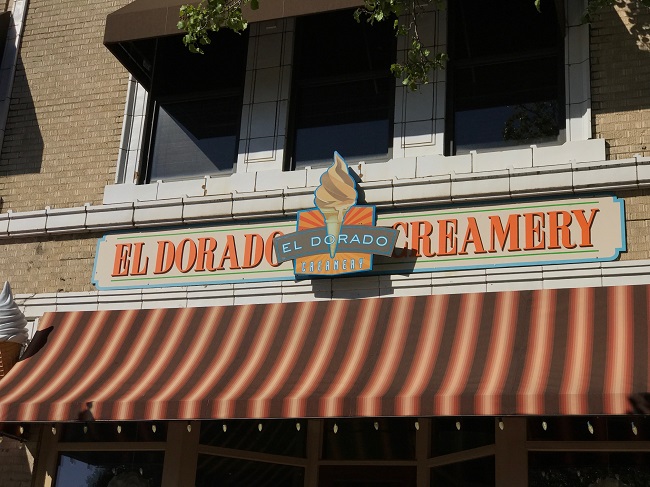 El Dorado Creamery, 106 W Main St – This is the place for a sweet treat with 10 rotating flavors of frozen yogurt and sorbet with all the toppings. You pay by the weight, so don't let your 7-year-old load up on the gummy worms.
Marilyn's on the Square, 119 N Jefferson St – After hours, the adults enjoyed a glass a wine and an acoustic guitar performance at Marilyn's. My classmate Jim Ed Warbington was the entertainment which made the night even more special.
Downtown El Dorado has so much to offer – more than I listed here. I really encourage you to check it out. Plan a trip and stay a night or two. Main Street El Dorado has listings of all upcoming events, as well as where to shop, dine and play in El Dorado.