Painted rocks are popping up all over Bald Knob thanks to the Bald Knob Rocks community project started by the members of the Art Club at the Bald Knob High School.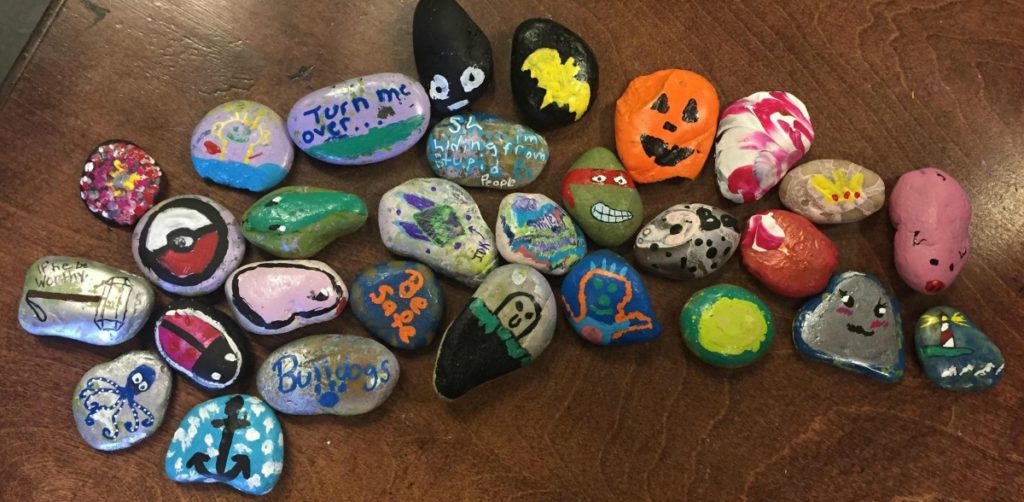 Bald Knob Rocks is based on The Kindness Rocks project which was started by a Cape Cod, Massachusetts, woman in early 2016. Her aim was to paint rocks with happy pictures and messages and hide them in public areas in hope of bringing joy to others. The project took off quickly thanks to social media, and towns all over the U.S. and throughout the world have jumped on board.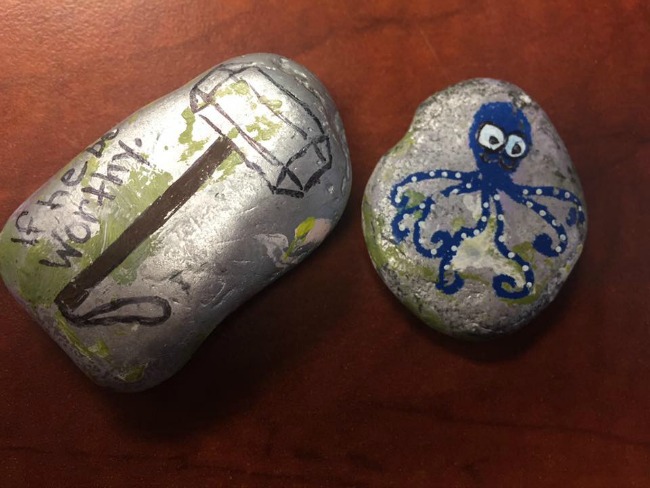 I am the art teacher at the Bald Knob High School and I brought this project idea to my students early this fall. The students, led by Art Club President Faith Vire, were excited about bringing this project to the community and sketched out a plan of action. They launched a Facebook page, collected rocks and spent an afternoon painting about 30 or so rocks to get the project started.
"It's really great to see members of the community coming together to do something art-related. Plus, it's really nice to finally have a reason for hoarding pretty rocks."
~Faith Vire, Bald Knob High School Art Club President
The art club members took the painted rocks to public places around town and "hid" them for others to find. When a rock is found the individual may keep the rock, move the rock and re-hide it, or trade it for a rock they have painted. The whole purpose is to bring a smile to someone.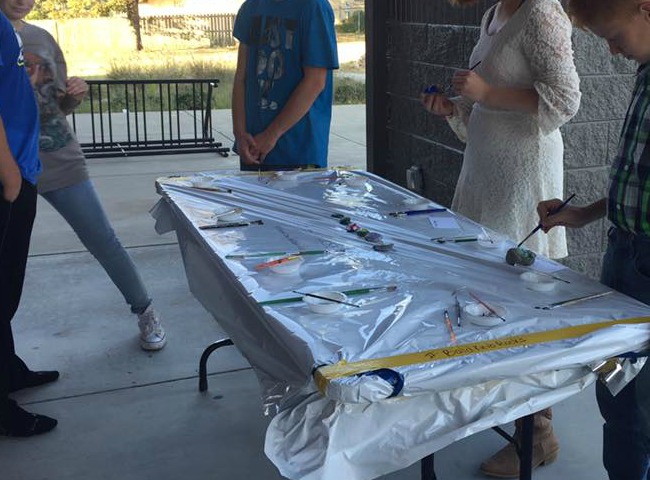 The art club members wanted to make it easy for other members of the community to get involved in the project so we set up a painting booth at the Fall Family Night that was held at the Bald Knob Middle School.
Participants were given a handout outlining the project and were invited to paint a rock of their own. We provided the rocks and paint so there was no cost to the participants. About 100 rocks were painted at this first event.
Now the fun begins! As people find the rocks, we hope they will let us know by posting to social media using our hashtag #BaldKnobRocks. Some people like to hide the rock and share a picture with a clue as to its location.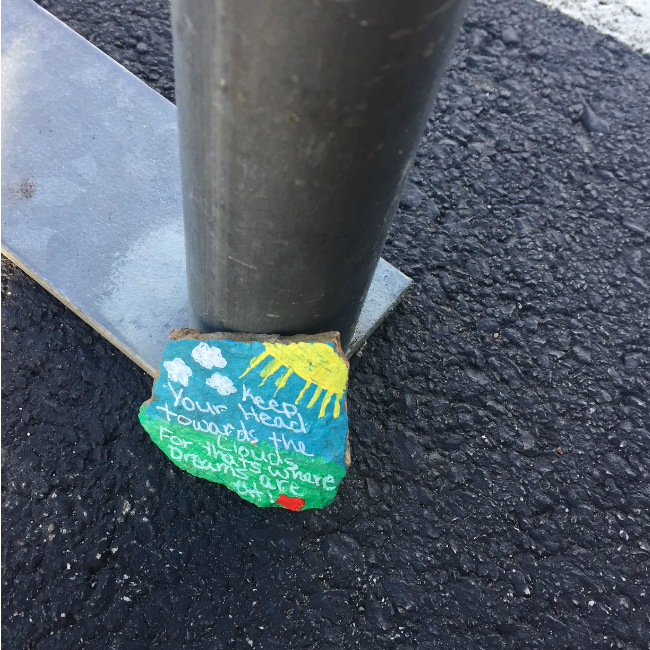 So how can you get involved?
Join an Existing Group
If you live in Bald Knob (or even if you don't), we would love for you to follow our Facebook page and let us know when you hide or find rocks.
The Bald Knob Rocks project is the only one in Arkansas that is currently registered on the Kindness Rocks website but I am aware of a handful of projects around the state.
Fairfield Bay Rocks
Bella Vista Ar. Rocks
Arkansas "Rocks"
If you have a rock project in your area that we missed, please let us know by leaving a comment!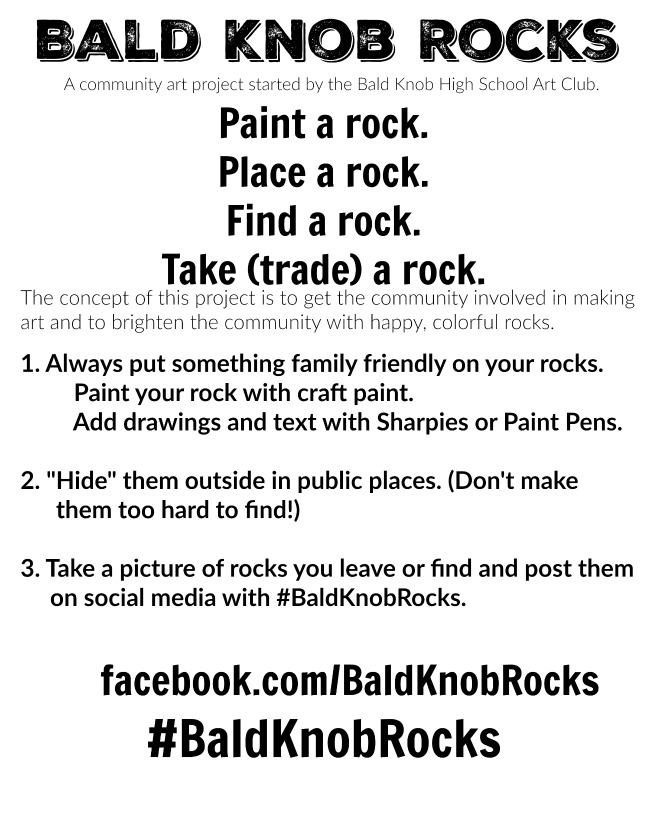 Start a Group
If you don't live in Bald Knob or one of the communities listed above, you might want to start a community rocks project just like we did. Check with your local art teacher, scout leader or even a public library to see if they would like to get involved along with you. This project is also really popular among homeschooling groups.
To begin, start a Facebook page or group so people have a place to come share their creations and finds. Select a meaningful hashtag and then start making rocks. We hosted a painting event at our school but libraries, community centers and club meetings like Girl Scouts, Boy Scouts and 4H are great places to hold painting parties.
You only need one rock to get rolling!