During the last half of the 1800s and into the early 1900s, while the United States experienced westward expansion, fought a civil war, saw factories modernize the way people lived and automobiles replace horses, a quieter phenomenon impacted many states and families. From 1854 to 1929, over 200,000 children were transported on "orphan trains" out of New York City, Boston, Chicago and Philadelphia. These children arrived in towns across the Midwest and South, including Arkansas, changing their lives and the lives of the families who took the orphan train riders into their homes.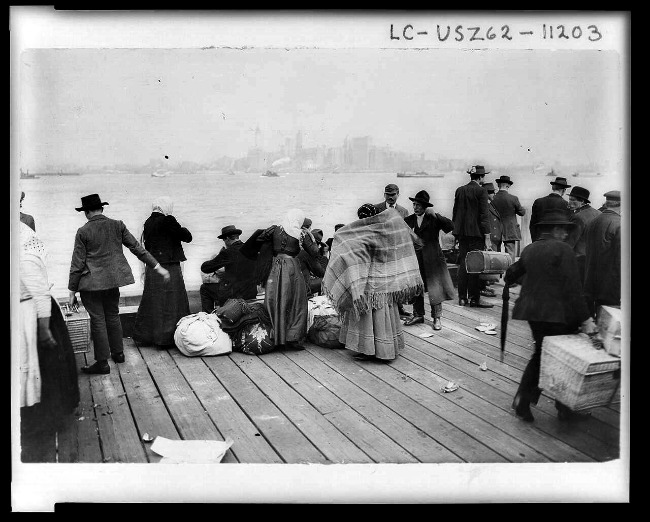 Library of Congress
Immigration to New York City and the rest of the U.S. during the 1800s exploded. The population of New York City grew from 1.5 million in 1870 to 3.5 million by 1900. Ellis Island processed 12 million immigrants alone, with another 8 million arriving through other ports. Immigrant families often had many children, but if tragedy befell the father, it left the entire family poverty-stricken. There weren't many jobs for women and illness ran rampant through the city. Families turned to orphanages to feed and care for their children, or the children took to the streets when they had no one left to care for them.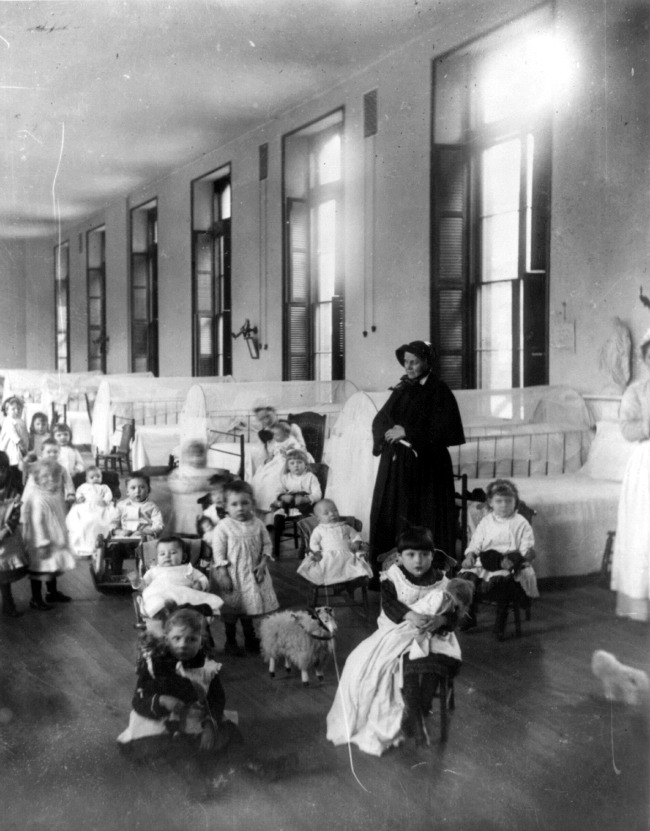 Jacob Riis/Library of Congress viaWikimedia
In 1852, an estimated 10,000 children were orphaned in New York City. Charles Loring Brace, a young minister turned social worker, founded the Children's Aid Society as a response to the deep need to find homes and people to care for these orphans. Among other things, Brace invented the orphan trains. He felt the children would do better if they had the opportunity to leave the city and grow up on farms. His society and several others transferred children out of the city for 75 years.
Brace is credited as the father of the foster care movement and probably saved the lives of thousands of children. However, the individual experiences of the orphans varied greatly. Some found loving homes while others struggled through multiple families and struck out on their own early. Though most orphan train riders had siblings on the train, it was common policy to separate them. What remained of these families was torn apart, and many orphan train riders had no idea where their siblings ended up or how to find them.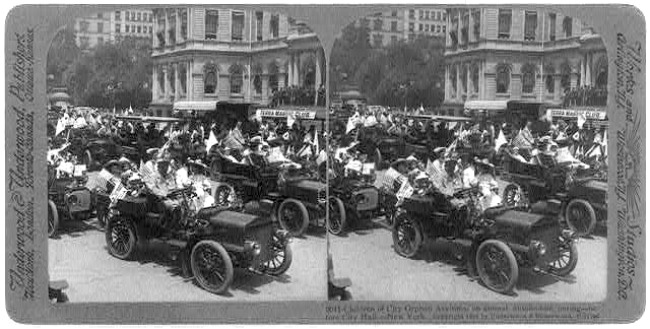 Library of Congress
Over a hundred years after the orphan train movement started, an Arkansas woman ran across this story and decided she had to do something. Mary Ellen Johnson was working on the Washington County History Book project in 1986. A woman from Tulsa contacted her and asked Mary Ellen to include her mother's story of riding the orphan train to Arkansas in the history book. Mary Ellen hadn't heard of the orphan train riders and began to research the movement. Her response was, "I can't believe this actually happened."
Mary Ellen has always been a writer, and discovering the history of the orphan trains sparked her passion to find out what happened to the riders who came to Arkansas. She began to track down the orphan train riders who were still alive and learn their stories. When she did, she found that many of the orphans still had no idea where their siblings were. "I felt like this was a mission," Mary Ellen says. "I had to get these people connected to their siblings before they died."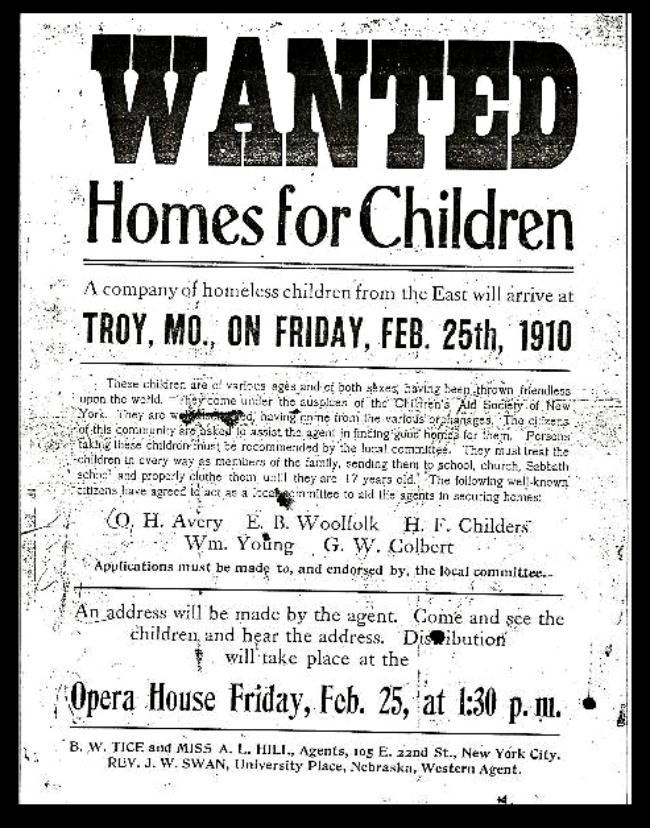 J.W. Swan (Public Domain) via Wikimedia Commons
She founded the Orphan Train Heritage Society of America in 1986 with the goal of reuniting these orphans and telling their stories. In 1989 she held the first orphan train riders reunion in Springdale after advertising it nationwide. Thirty-two riders came to the first reunion, including long lost brothers Algie Braly and Johnny Brant. Their story is typical of the orphan train rider experience. Around 1910, their mother placed Algie, Johnny and three other siblings in an orphanage in New York City. Later in the year, the five siblings joined 120 other children on an orphan train that arrived in Fayetteville to a huge crowd. Some of the crowd were there to take in children and others were simply curious to see the orphans.
All the siblings were separated. Algie lived with two other families before being adopted by Frank Braly. Algie says Frank was like a father to him. He saw Johnny occasionally and knew his brother hadn't been so lucky. Though Johnny was the only orphan rider who stayed with the original family that took him in, Algie said his brother's life was difficult. The brothers eventually lost touch, but when Mary Ellen held the first reunion, they found each other again.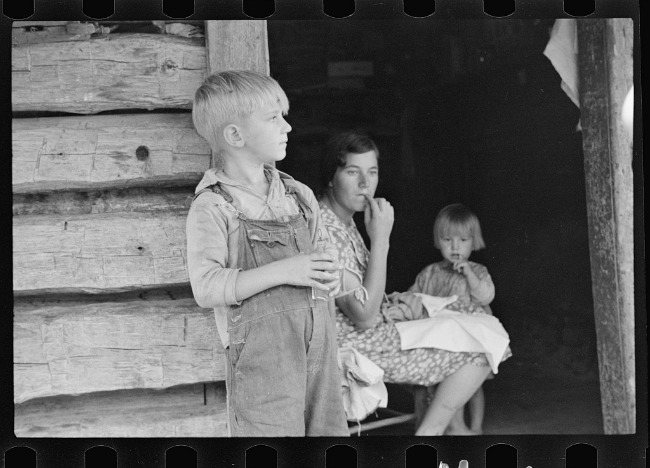 Library of Congress
Many of the orphan train riders didn't realize their train was one of hundreds, and they were one of thousands of children sent west to rural communities. Mary Ellen found as she interviewed riders that they believed their train had been the only orphan train. When siblings were adopted by different families in different towns or states, they simply had no way to stay in contact.
One set of siblings who arrived in Prairie Grove, Arkansas was more fortunate. William Harry Gould traveled to Prairie Grove with his younger sister and older brother. When the Gould family decided to adopt his younger sister, she simply refused to go unless her brothers came, too. The Goulds decided to try to make it work, though they were far from prosperous. The three siblings grew up together.
Mary Ellen worked tirelessly for thirty years to bring the stories of the orphan train riders to light.  The Orphan Train Heritage Society of America continued to hold reunions in different states. Mary Ellen wrote a series of books called Orphan Train Riders: Their Own Stories on the subject, capturing the individual stories of many orphans. Finally, in 2003, she knew she had to find someone else to carry on the story of the orphan trains.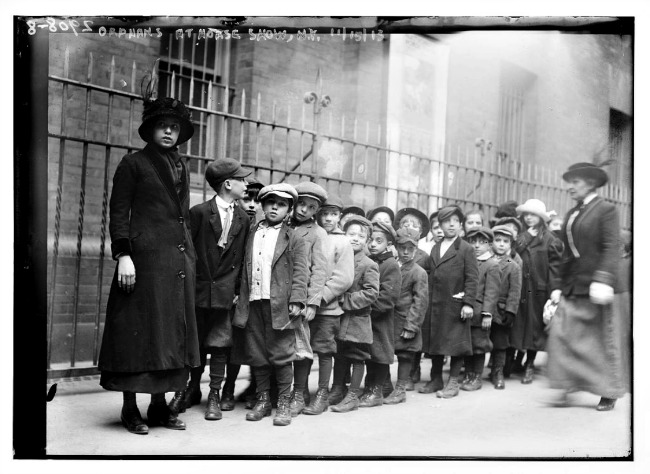 Library of Congress
Concordia, Kansas became interested in acquiring Mary Ellen's substantial collection of stories, photos and information. She eventually transferred everything to the newly created National Orphan Train Complex. Concordia opened a new museum and research center in the railroad depot. It's dedicated to preserving the orphan train riders' stories and helping family members locate information about their orphan train riders. It's estimated that the 200,000 orphan train riders have two million descendants, some of them living in Arkansas.
The orphan train riders that came to Arkansas lived around the state. Records indicate orphans were located in Ft. Smith, Cane Hill, Rogers, Paris, Little Rock, Conway, Clarksville, Morrison Bluff, Jonesboro and other small towns around Arkansas. Families who want to trace their connection to a train rider can contact the National Orphan Train Complex's research center.