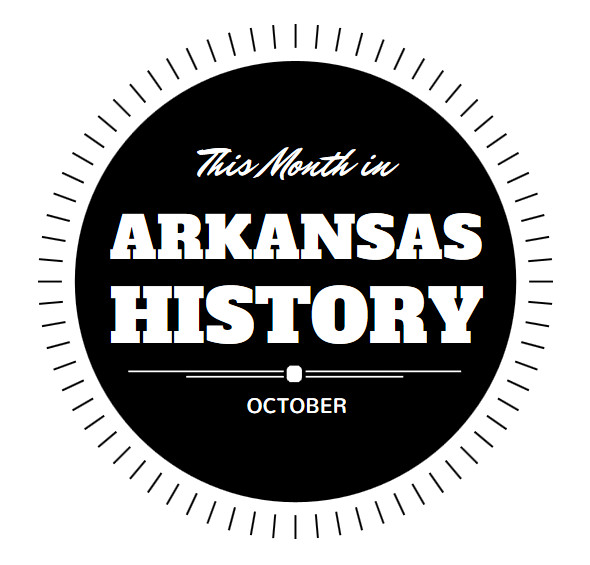 October is a month filled with some dark moments from Arkansas history, but like any month there are bright spots, too. Here are a few items of note that happened in Arkansas in October that you might have missed.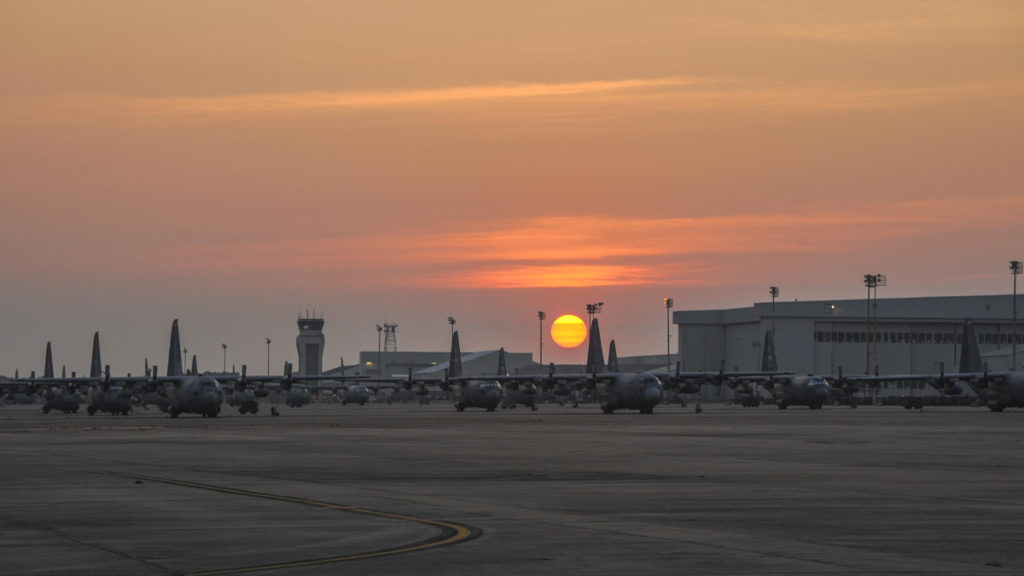 Little Rock Air Force Base
Though it's actually located in Jacksonville, the base known as Little Rock Air Force base was officially activated Oct. 9, 1955.
In 1951, the Air Force decided it wanted a base in the central United States, but did not want to have to buy land, so local leaders began a fundraising campaign and ultimately purchased land from more than 150 private landowners to be donated for the base.
Construction began Nov. 6, 1953, with the first airmen arriving in 1954, before there was base housing. The 70th Strategic Reconnaissance Wing officially activated in January 1955, though the base had not yet been completed.
The first base commander, Col. Joseph A. Thomas, arrived that February but died in a crash of the base's only aircraft at that time.
The base opened to air traffic on Sept. 10, 1955, and was dedicated Oct. 9, with around 85,000 people attending. The base housed 100 officers and 1,134 airmen at the time of its opening. Today the base is the primary training base for the C-130 Hercules.
Elaine Race Riots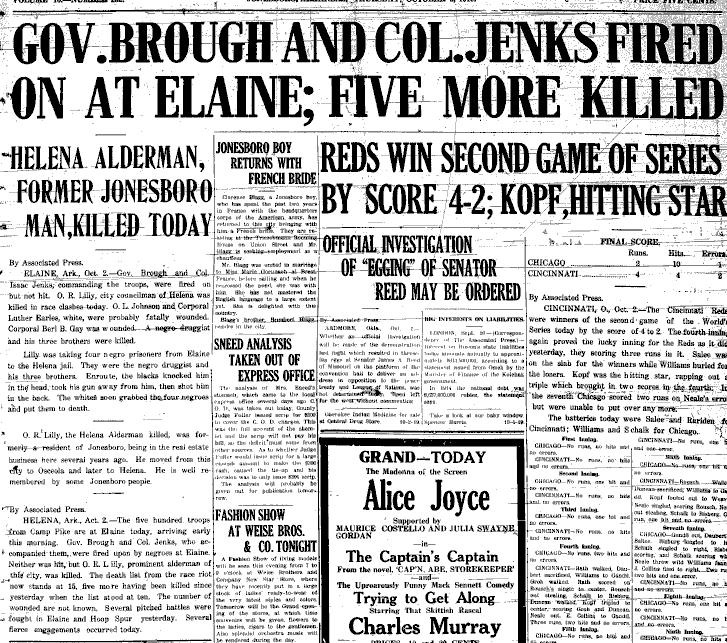 The bloodiest race riot ever to take place in Arkansas, and, indeed, possibly anywhere in the United States, took place in and around Elaine in 1919.
The conflict actually began Sept. 30, 1919, with a meeting of about 100 African-American sharecroppers at a church in Hoop Spur, 3 miles north of Elaine. The meeting was arranged by the Progressive Farmers and Household Union of America and was an attempt to get black farmers better prices for their cotton from while plantation owners.
Leaders of the union had placed guards around the church in case of trouble, and while accounts vary on what actually happened or who fired first, in the end a white railroad security officer, W. A. Adkins, was killed and a white sheriff's deputy, Charles Pratt, was injured.
The next day an estimated 500 to 1,000 whites from Phillips County and beyond descended on Elaine to help put down what was being described as an insurrection by the blacks, who outnumbered whites 10 to one in the area. By Oct. 2, 500 soldiers from Camp Pike had arrived and began placing hundreds of blacks in stockades until they could be questioned.
The reports of what happened conflict greatly, with the commander of the troops at Elaine saying two blacks were killed, while a report from an NAACP field secretary sent to investigate said more than 100 blacks were killed in the violence.
Two hundred and eighty-five African-Americans were jailed in Helena, and 122 were charged with crimes by a grand jury. Twelve had murder charges brought to trial, were convicted and sentenced to death, though thanks to the work of the NAACP and a hearing before the U.S. Supreme Court, all were eventually released.
Greers Ferry Dam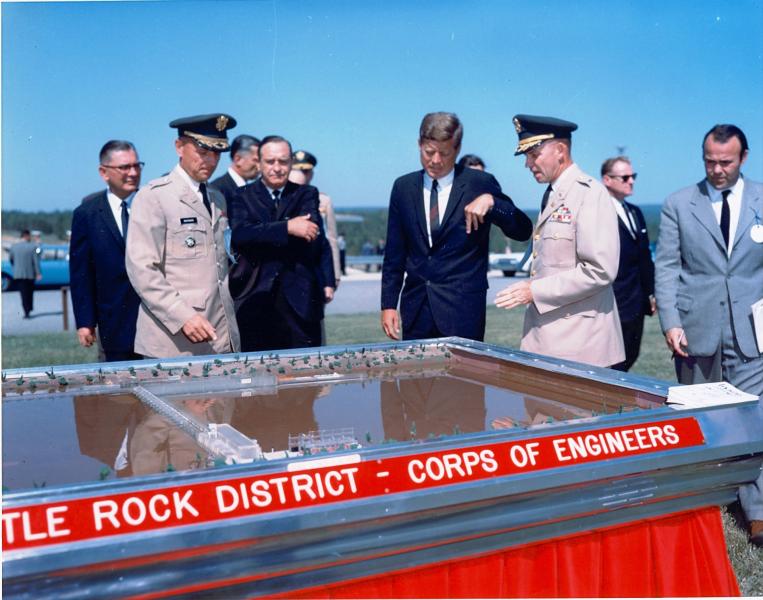 The dam on the Little Red River known as Greers Ferry Dam north of Heber Springs was dedicated Oct. 3, 1963. The dam is a hydroelectric power plant and helps control flooding on the Little Red River, which used to flood annually and could cause problems downstream in the White River as well.
Construction of the dam began in 1960 and the dam cost $46.5 million. It is 1,704 feet long and stands 243 feet above the river's streambed. The dam created Greers Ferry Lake, which offers more than 340 miles of shoreline. At least four communities were flooded to make the lake.
The opening of Greers Ferry Dam (named for an actual ferry that ran on the river nearby) is most notable because President John F. Kennedy spoke there, in one of his last major public appearances before his assassination.
Arkansas is for the Birds
Books about Arkansas are full of interesting facts you can't learn on the internet.
For example, the book Arkansas Wildlife contains the fantastic tidbit (also recounted in Arkansas Times: A History of Arkansas) from a story in the Oct. 27, 1841, issue of the Arkansas Gazette that two men killed 900 pigeons with just 15 shots on the Fourche Bar south of Little Rock.
It is said that flocks of pigeons were numerous in Arkansas in territorial days, not to mention the legendary ivory-billed woodpecker and many other species.
Births and Deaths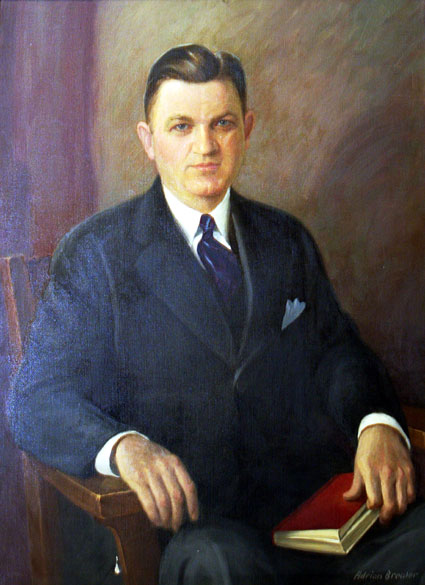 George Izard, the second territorial governor of Arkansas, was born Oct. 21, 1776 in Paris (France, not Arkansas). Izard served in the Army Corps of Engineers and was eventually promoted to major general. He served as territorial governor from March 4, 1825, until his death Nov. 22, 1828. Izard County was established Oct. 27, 1825.
Isaac Murphy, discussed in more detail last month, was born Oct. 16, 1799, just outside of Pittsburgh, Penn.
Carl Edward Bailey, the 31st governor of the state, was born Oct. 8, 1894 and died Oct. 23, 1948. Born in Missouri, he married a woman from Paragould and worked in the state as a bookkeeper before becoming a lawyer.
He served as a prosecuting attorney for four years, then ran against and defeated the incumbent attorney general. He ran for governor as an opposition candidate and served from 1937 to 1941. The governor who followed him, Homer Adkins, was also born in October, Oct. 15, 1890, to be precise.
Arkansas' seventh governor, Harris Flanagin, died Oct. 23, 1874, while James Paul Clarke, the 18th governor, died Oct. 1, 1916. The 21st governor, John Sebastian Little, who served only briefly in 1907 after suffering a physical and mental collapse just two days after his inauguration, fueling rumors of his death, died Oct. 29, 1916. And Sid McMath, the 34th governor of Arkansas, died Oct. 4, 2013.
Cover photo: The sun rises over the flight line at Little Rock Air Force Base, Ark., Sept. 8, 2015. That morning, Airmen departed from the base in support of contingency operations in the Horn of Africa.