Whether you're looking to share with tablemates or just want a little something for yourself, almost nothing beats a good appetizer. In Little Rock, we have a ton of excellent restaurant meal starter options. Here are ten of my personal favorites.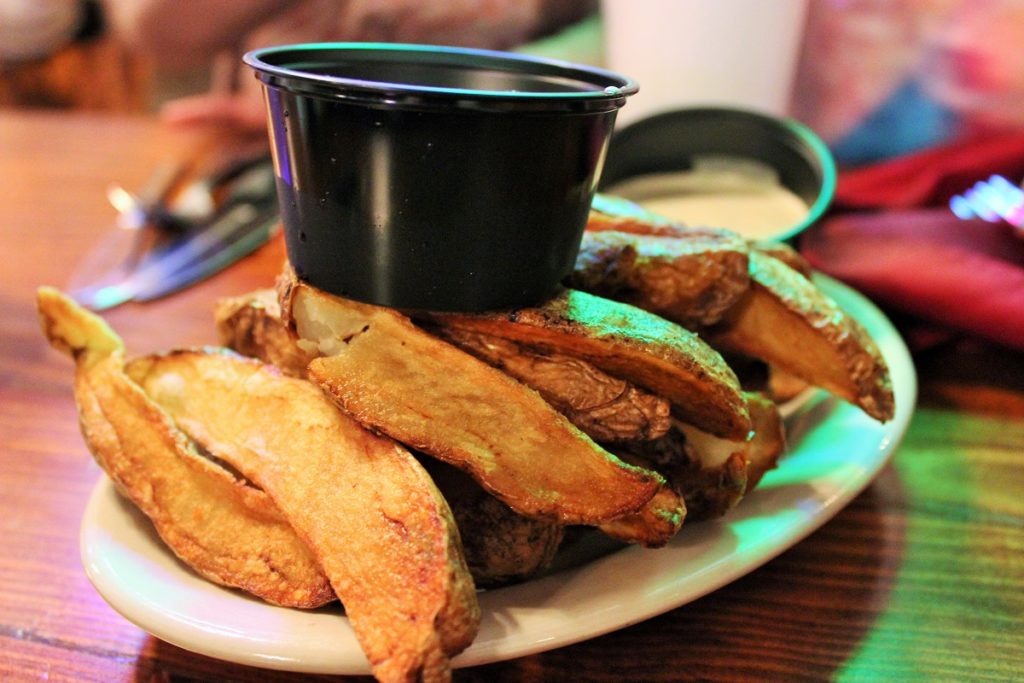 Rose's Famous French Fries at The Faded Rose
The Faded Rose has no shortage of great appetizers, but, for me, nothing beats the massive, perfectly fried potato wedges with the accompanying buttermilk dressing that you'll want to drink straight from the cup. It's that good.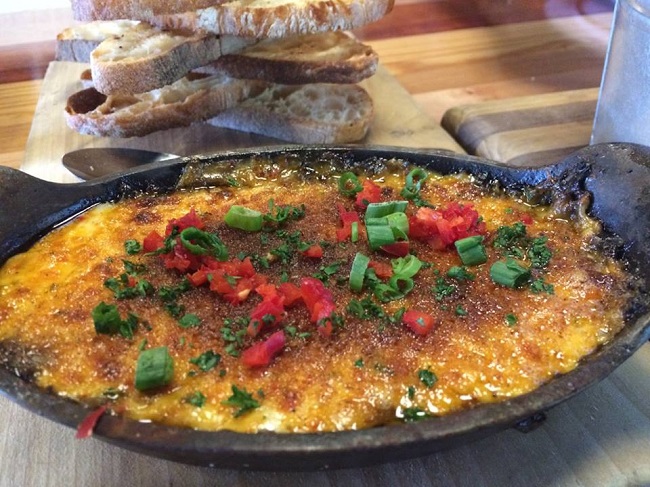 Baked Pimento Cheese at Boulevard Bread Company
We know good pimento cheese in these parts, and while there are several more traditional options out there, Boulevard Bread takes things to another level by baking its version and serving it with toasted bread. You may never go back to cool pimento cheese again.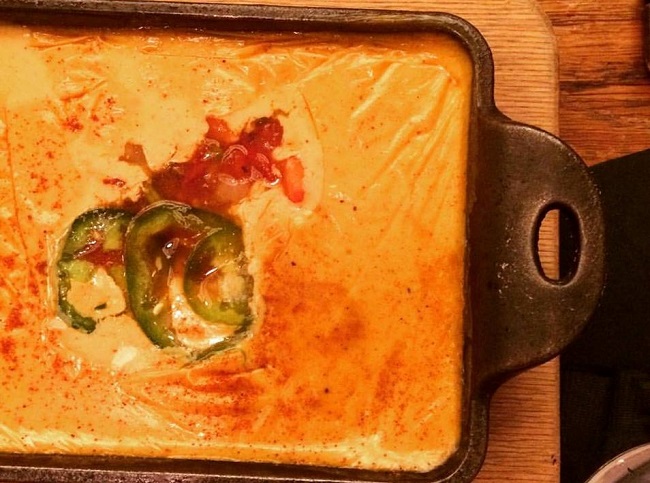 Melting Pot Cheese Dip at Heights Taco & Tamale Co.
Speaking of cheese, nothing, and I mean nothing, is more popular in Arkansas than our beloved cheese dip. Apologies to Mexico Chiquito, but the folks over at Heights Taco & Tamale Co. have the best cheese dip in Little Rock. It's a classic rendition filled with spices, and one than thickens up just right.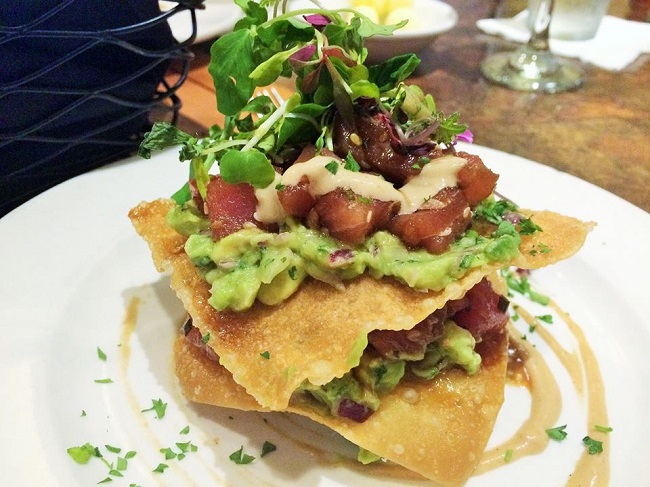 Make sure to keep an eye on Trio's rotating menu, but if the Tuna Tataki is available, one or two orders should end up residing on your table. Fresh chunks of tuna, fried wontons, avocado, and a tahini drizzle make this appetizer a must-order.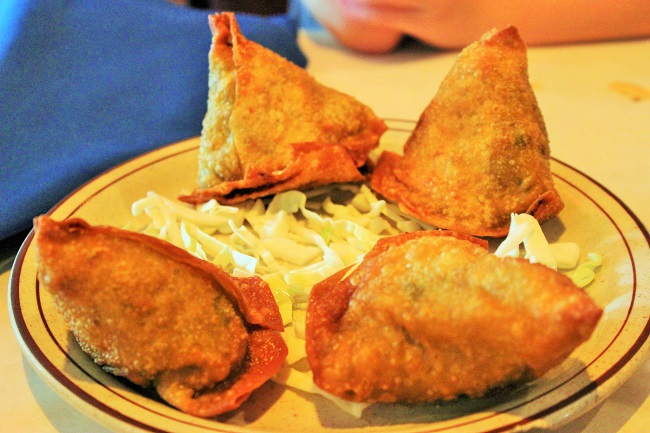 Vegetable Samosa at Star of India
Star of India, one of the most beloved restaurants in Little Rock, has been making Indian food for an adoring fan base over the past several years. I love the entrees of Chicken Tikki and the Saag Paneer, but each meal needs to begin with the fried vegetable samosas. Filled with a heavy hand of potato, peas, and spice, the samosas are sure to please.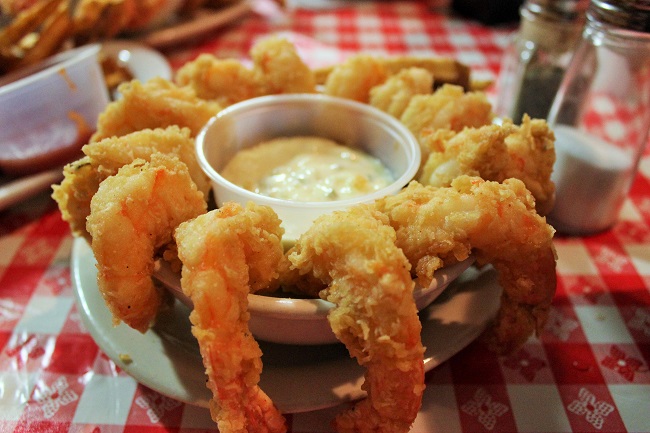 Fried Shrimp at Doe's Eat Place
Doe's Eat Place doesn't try to reinvent the wheel when it comes to culinary offerings, but what they do—mainly steaks, tamales, and soaked salad–they do well. Before you set your sights on the 3-lb. Porterhouse, make sure to order the delectable fried shrimp.
Yellowtail Appetizer at Kemuri
The Yellowtail Appetizer at Kemuri, comprised of sliced yellowtail fish, sriracha, yuzu sauce, and jalapeno, is such a light and delicate appetizer with a wonderful balance of sweet, salty, spicy, and citrus flavors. This will allow you to save some room for the beef tenderloin or one of Kemuri's giant sushi rolls.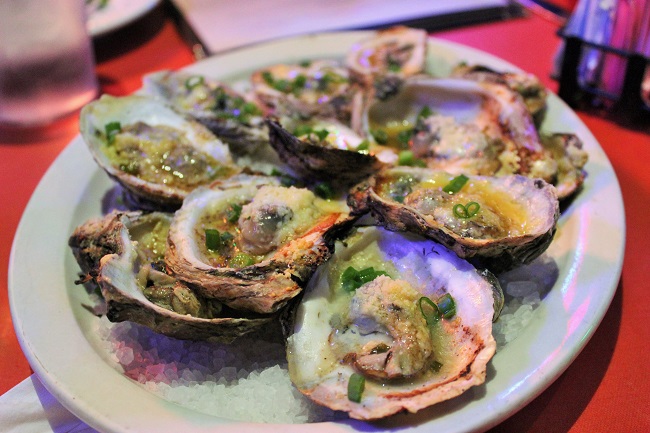 Grilled Oysters at Maddie's Place
This is a seasonal appetizer, so please check with the restaurant to make sure grilled oysters are on the current menu at Maddie's Place. If they are, then order them. It's that simple. Oysters, butter, and Parmesan make for a caloric nightmare, but at least your taste buds will thank you.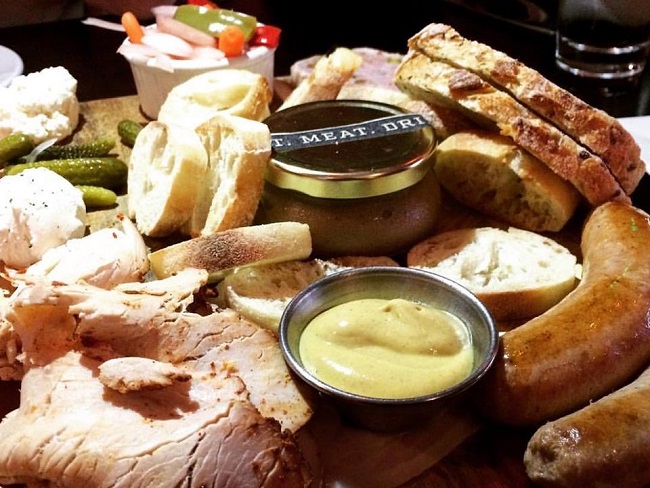 The Pantry's Board at The Pantry and The Pantry Crest
This monster-sized meal starter includes smoked turkey, Hungarian sausage, bratwurst, pecan-smoked pork belly, country terrine, liver pâté, and an assortment of breads, cheeses, and pickled vegetables. The Pantry's Board is best split with 4-5 people.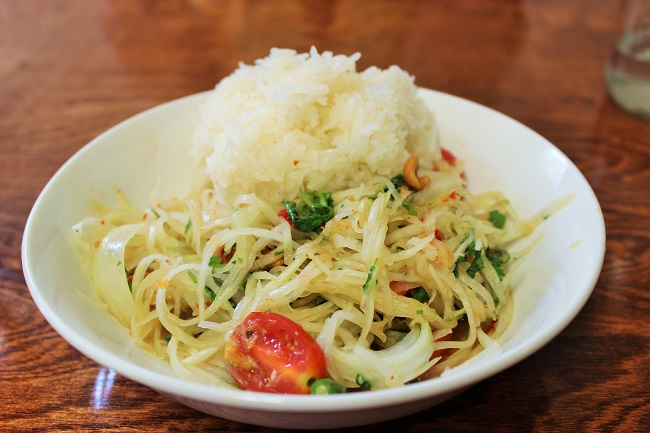 It's borderline whether kBird's Green Papaya Salad is even an appetizer, but it's light, refreshing, and ideal for sharing, so we'll count it. Plus, it happens to be one of the absolute best dishes in Little Rock. Period. A combination of sweet, sour, and very spicy flavors, along with the fresh papaya, tangy tomatoes, and crunchy peanuts, make this dish an ideal beginning to a kBird meal.