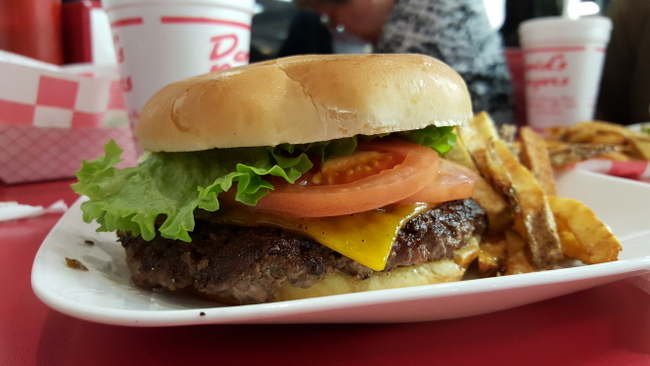 In just a few years, a single burger dynasty has reimagined what the perfect Arkansas burger can be, and celebrated it with locations across the state. That dynasty belongs to the Bubbus family, and it started at CJ's Butcher Boy Burgers in Russellville. But chances are, if you know about these great burgers, they most likely come from one of the many locations of David's Burgers.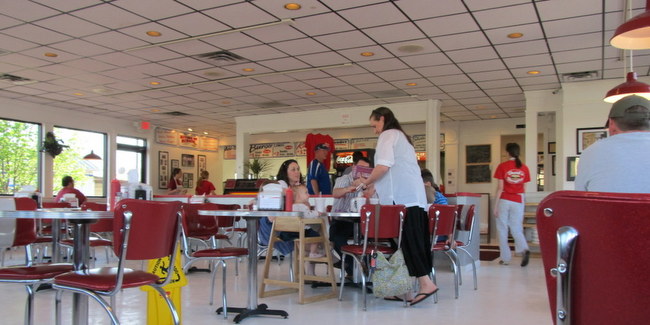 The original Butcher Boy is David Bubbus, Sr. He became a master butcher at the age of 16, was managing his first restaurant (the JaMar in Pine Bluff) at the age of 19 and running his own restaurant, El Matador in Pine Bluff, by the age of 23. He's worked hard to create a number of different restaurants, including the Chicken Country chain, since the 1960s.
His son, David Bubbus, Jr., paid tribute to his dad with David's Butcher Boy Burgers. While CJ's, operated by the senior Bubbus' brother in Russellville, got its start first, David Jr.'s operation has spread like wildfire. The first location opened in Conway in 2010, quickly followed by West Little Rock, North Little Rock and a burger wagon. Another Bubbus, Micah, opened his own food truck called Patrick's Butcher Boy Burgers a few years ago in Fort Smith. Patrick's, named after the elder Bubbus' father, quickly became so popular it went brick-and-mortar.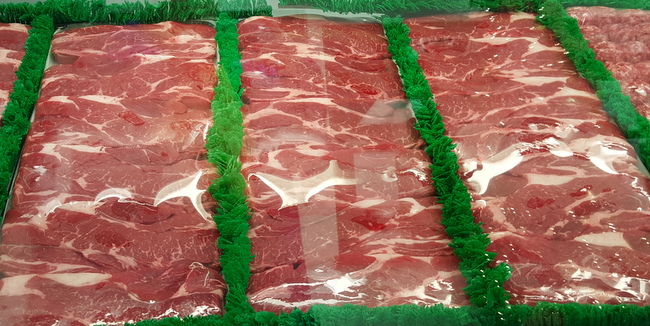 The Butcher Boy idea has quickly spread across the state, it's true. But why?  It comes down to simplicity. While the West Little Rock location offers gelato and the North Little Rock location offers frozen custard, each one begins with just ground chuck. When you walk in, you can see the chuck there, whole and ground and patted into balls. When you order, the beef is slapped onto a griddle and flattened with a spatula. Fries are made from whole potatoes and a cutter right then.

North Little Rock's location does things just a little bit differently. When you make your order, you go sit at a table with a small piece of checkered wax paper. A waitress will come around and bring you hot fries from a bowl, fresh out of the deep fryer, and drop them onto that wax paper right in front of you. You can eat as many as you want.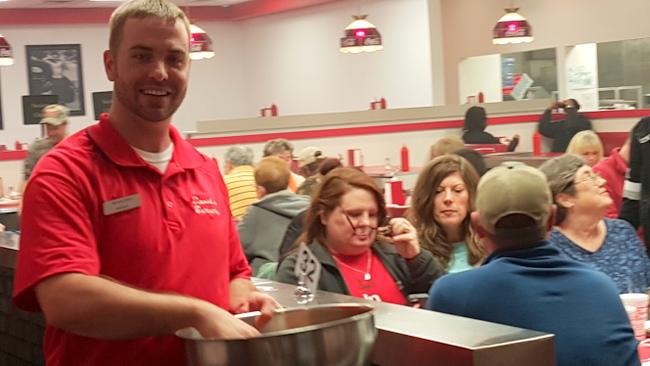 The burgers are all still fantastic, with fresh toppings such as tomato, lettuce, onion and pickle standard. You can add things such as a variety of cheeses, caramelized onions or mushrooms or even jalapenos to your burger, but it's still essentially the same burger. Hungry?  Get one with two patties. Even hungrier?  Order one with three.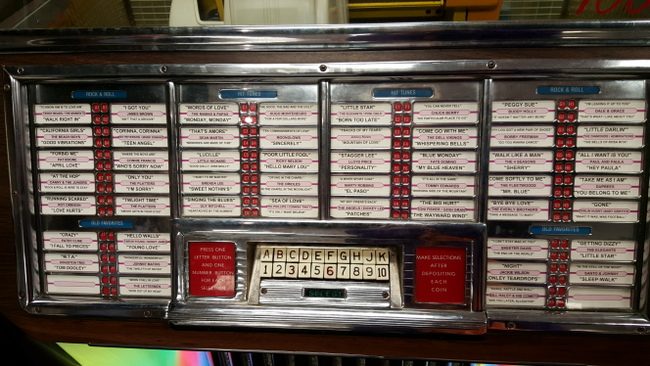 Each of the David's Butcher Boy Burgers boasts a free jukebox, and they're each decked out in red and white. And each burger has that same fresh and delicious flavor, a flavor that's become eponymous with today's Arkansas burger.
There are many locations of David's Burgers today. You'll find them all over the place. Check out the list of locations here. And don't forget your napkin.