After months of dieting in preparation for our son's wedding, I tricked my husband into cheating on said diet by pitching the idea for this article, "A tour of fish restaurants in Southwest Arkansas".  He was easy to corrupt. We took it to the next level and visited four fish restaurants in three days. Nothing will cure a hankering for seafood like bingeing on it for three days.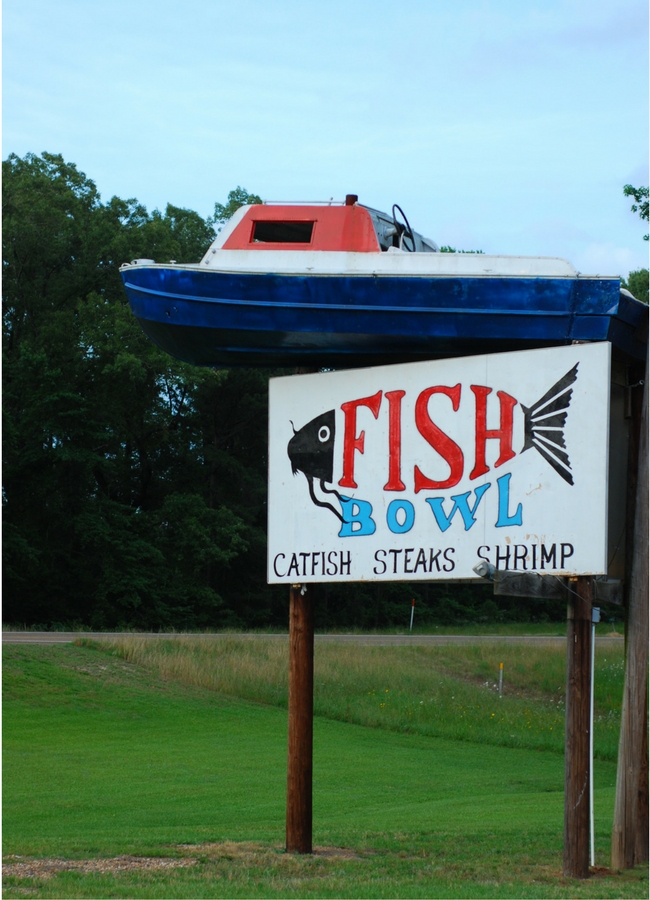 Fish Bowl
We started our quest for crustaceans by taking a Friday-evening drive to the Fish Bowl near Millwood Lake.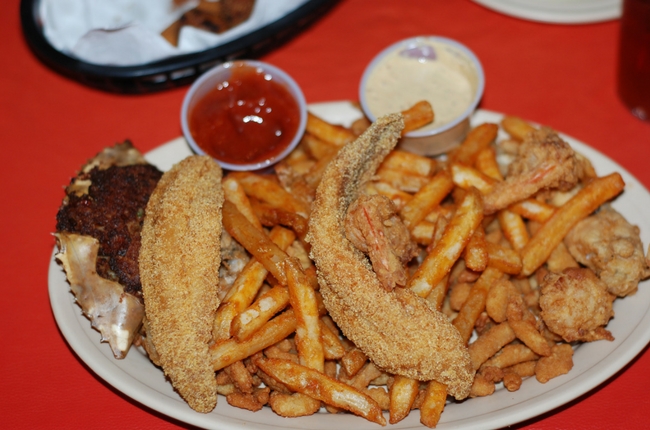 We fasted all day in anticipation of eating a huge fish dinner and went all-in and ordered the seafood platter with alligator. Don't turn your nose up, if you've never eaten alligator I think you should have to wrestle one…just kidding. Alligator is quite good and no, it doesn't taste like chicken.
In addition to perfectly trimmed, crisp catfish I loved their homemade remoulade sauce, the best I've had outside of Louisiana. My other favorite was the stuffed crab. It was perfection.
The Fish Bowl serves Certified Angus Beef and is reputed to be one of the best places to get a steak in the area; my next article will be a tour of SW Arkansas steakhouses…mark my words.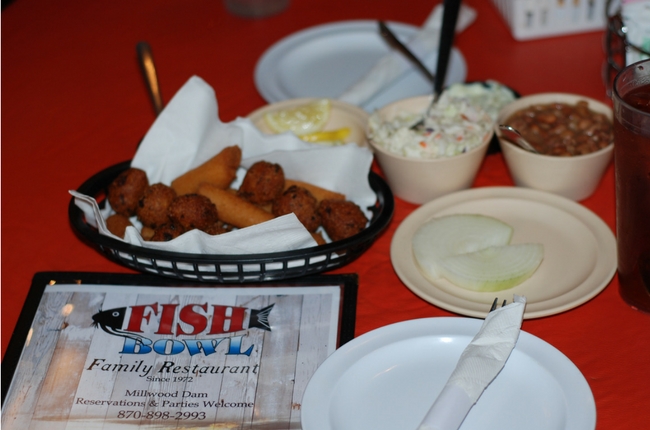 A word of caution, the setup is delicious, but slow your roll; if you fill up on the setup you won't have room for your meal, much less the excellent fried pies.
If you're involved in the argument about which type of hushpuppies are the best, don't worry, they serve both kinds.
The owners Steve and Janis Wren are usually in the dining room visiting with diners. Steve joked with us that he "makes everything from scratch" all by himself, every day. Our waitress rolled her eyes.
I'm going to come clean; we couldn't finish our seafood platters and carried boxes of leftover food home. We ate it for breakfast (I know, what are we, bachelors?) and lunch the next day, it was that good.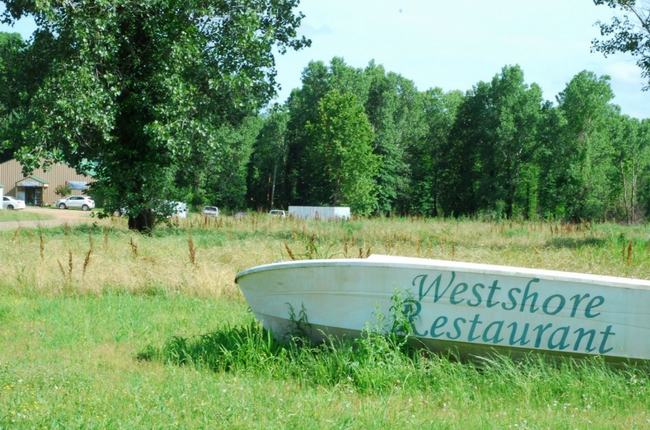 On Saturday, we headed down to the Red River in Eastern Miller County, where we did the craziest thing ever: We ate at two catfish restaurants in one night. Yep, we did.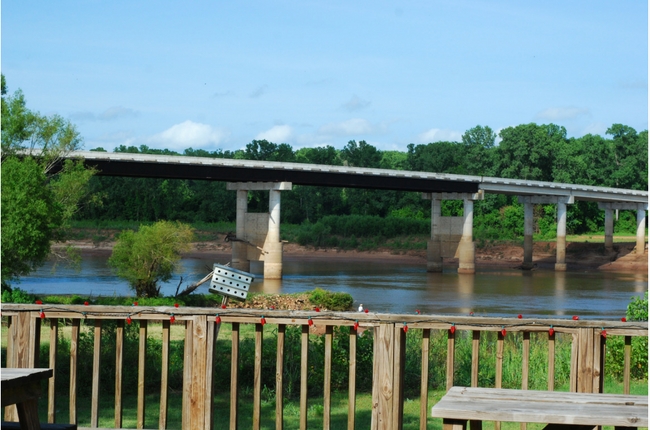 The Westshore Restaurant
The Westshore Restaurant is situated on the banks of the Red River and has an excellent view from the deck.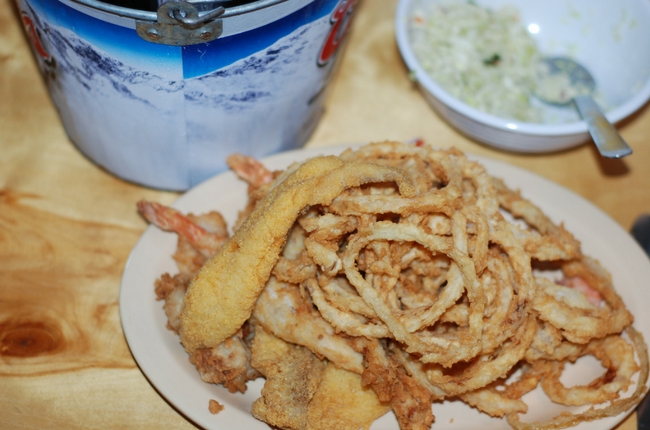 Here we shared an order of boiled shrimp, a fish platter and some cold libations.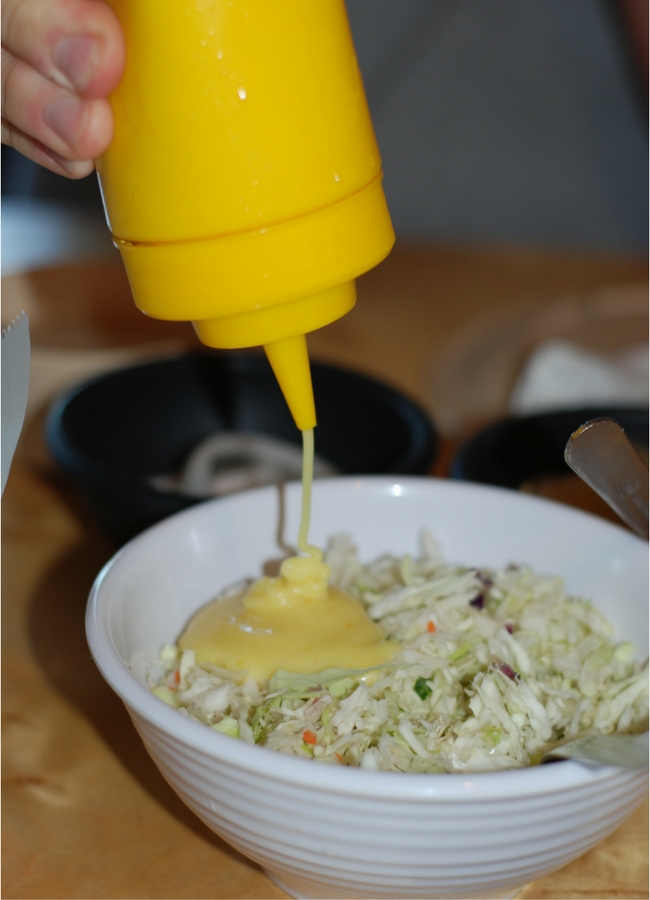 The setup was white beans, hushpuppies, green-tomato pickles and my favorite "dress-your-own" coleslaw. By now, you should be able to say with me "don't overdo it on the setup…no matter how delicious."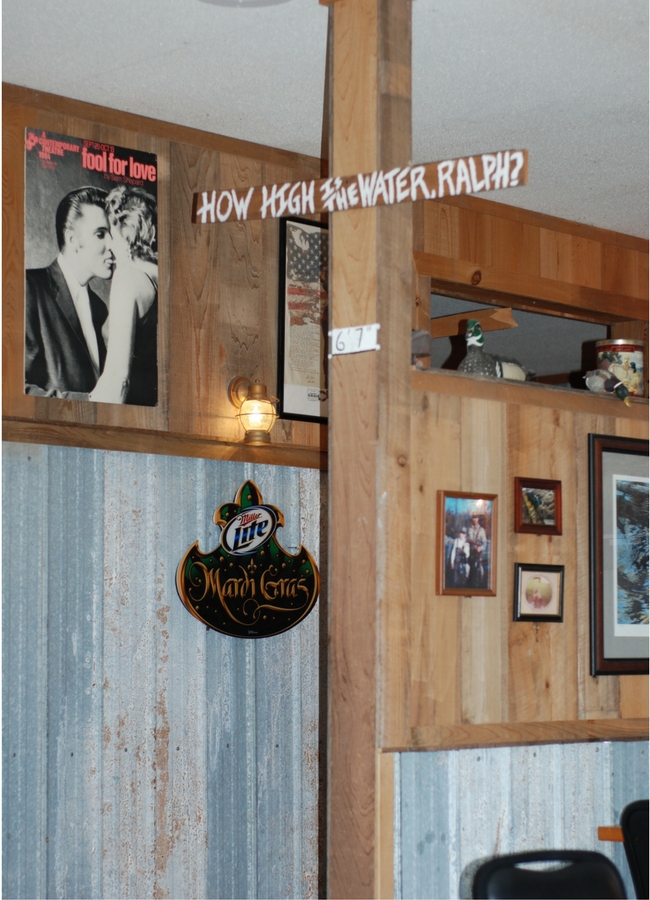 There is a sign that seems to indicate how high the river water rose when the restaurant was flooded by the Red River recently.
The fish was crispy, the boiled shrimp was well seasoned and not overcooked (one of my pet peeves). We also enjoyed the hand-battered onion rings. They were light and not greasy and were served with a nice remoulade sauce.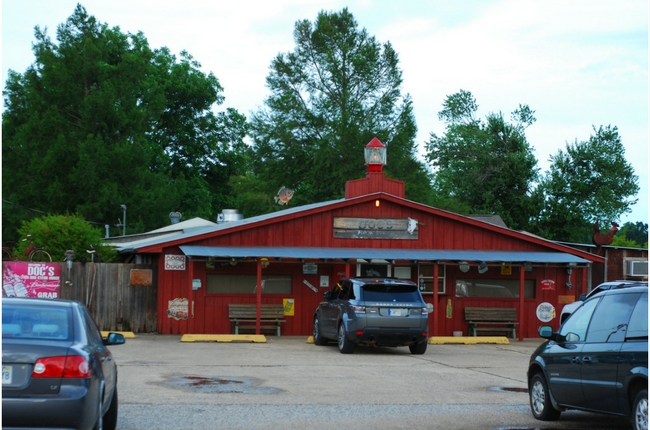 Doc's Place
From there we drove a couple of miles to Doc's Place, which has a special place in my heart. When we first moved to Arkansas from Oklahoma 20 years ago, our friends took us to Doc's for fish and it was the place this Okie girl was introduced to crawfish.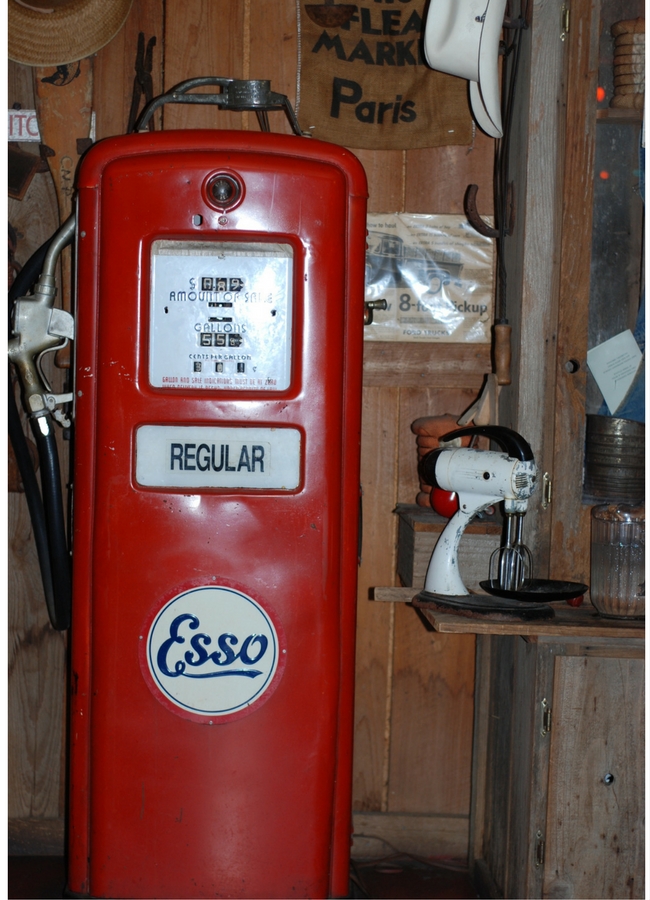 Doc's has a cozy atmosphere. The all-you-can-eat menu item is their most popular, but since this was our second fish restaurant in one night, we opted to share Doc's Combo Platter. The shrimp was seasoned well and they do a great job frying catfish.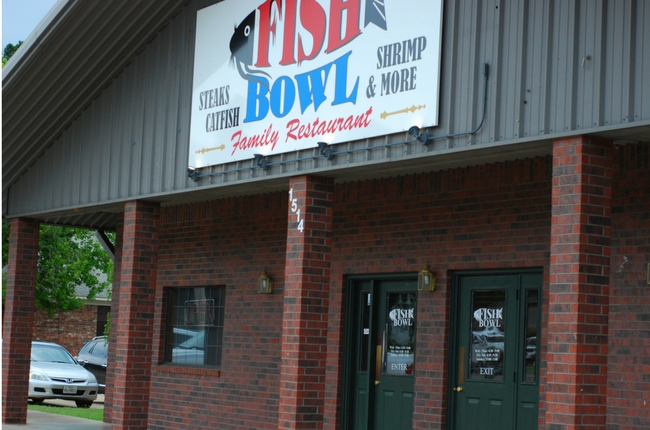 Fish Bowl – Texarkansas
Sunday we ended up at the Fish Bowl on Arkansas Boulevard in Texarkana after church; this is the sister restaurant to the Fish Bowl we started with. By this time, my husband was ready for a hamburger, which we heard was one of the best in the city.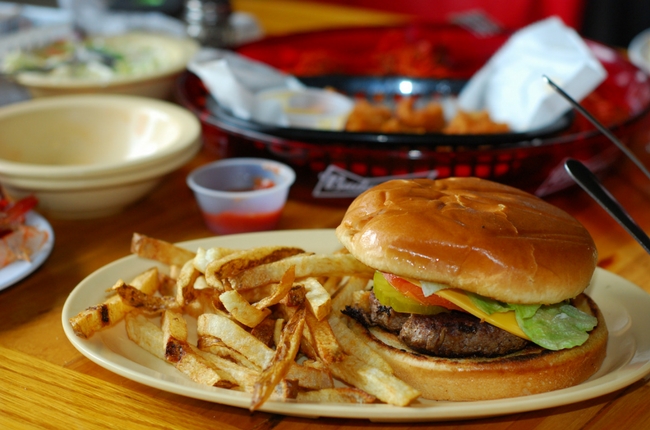 Pictures don't lie.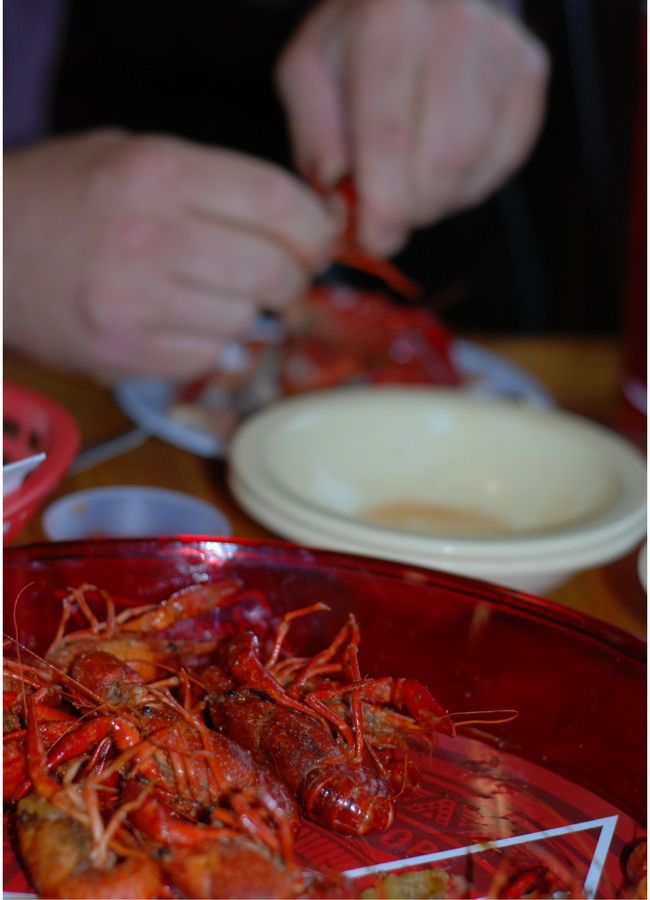 I was able to talk him into eating some crawfish with me. We had fried crawfish tails as well as boiled crawfish and boiled shrimp. I should note, it wouldn't be easy to stay on a diet here if we wanted to.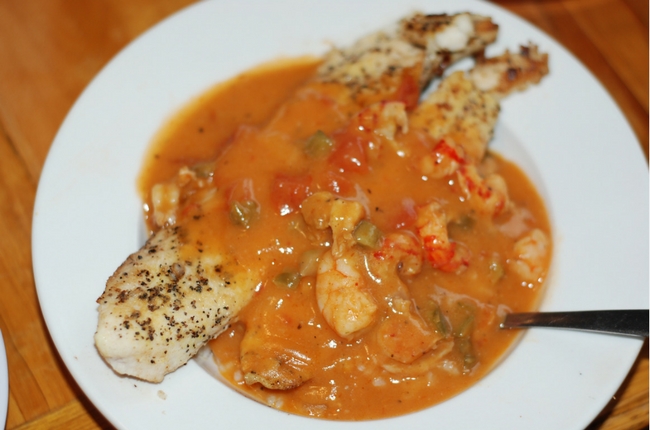 I ordered the catfish and etouffee, and it was exceptional, as good as any I've ever had on my trips to Louisiana.
Several friends pointed out that many convenience stores in Southwest Arkansas serve excellent catfish, and I have to admit I have my favorite grab-and-go catfish store. But for this article, we focused on restaurants that are known for their seafood.
After our adventure, my husband and I made a pact. From now on, when we have visitors and want to take them somewhere nice for dinner, it won't be a chain restaurant. It will be to one of our favorite catfish restaurants.