All around the River Valley, when you see the yellow and red flags waving in the wind, you know something delicious is right around the corner. Shorty's Tamales can be found at stands in Greenwood, Fort Smith, Alma and beyond, and they've been serving delicious tamales, chili and hot sauce for generations.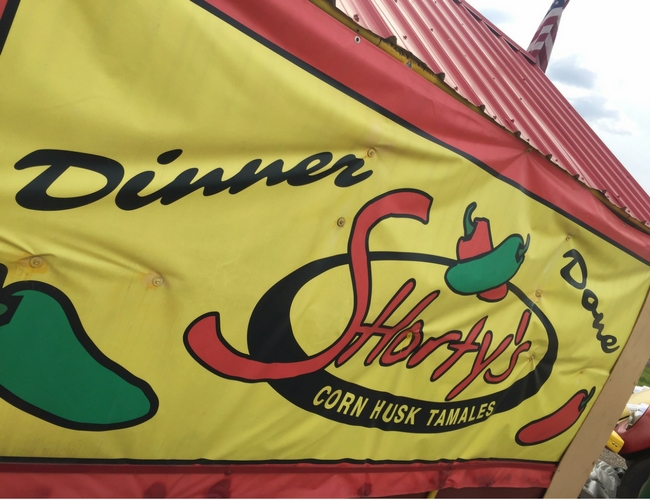 Owner Jerry Presson, who some call Shorty, has been making tamales since he was a young teen. Now he says that the tamale stand helps get him out of the house every day, and he enjoys selling them to his loyal customers. At 80 years old, he doesn't make the tamales anymore, but his family does. I stop frequently to bring home a dozen tamales, but I took a little time to ask Mr. Presson about the operation.
He explained that they bought a tamale-making machine a long time ago that was cast iron. He and his brother changed it over to be more modern stainless steel, and they upgraded it from hand-crank to automatic. Now, they make the tamales using that same machine. Mr. Presson showed me a photo of the machine on display.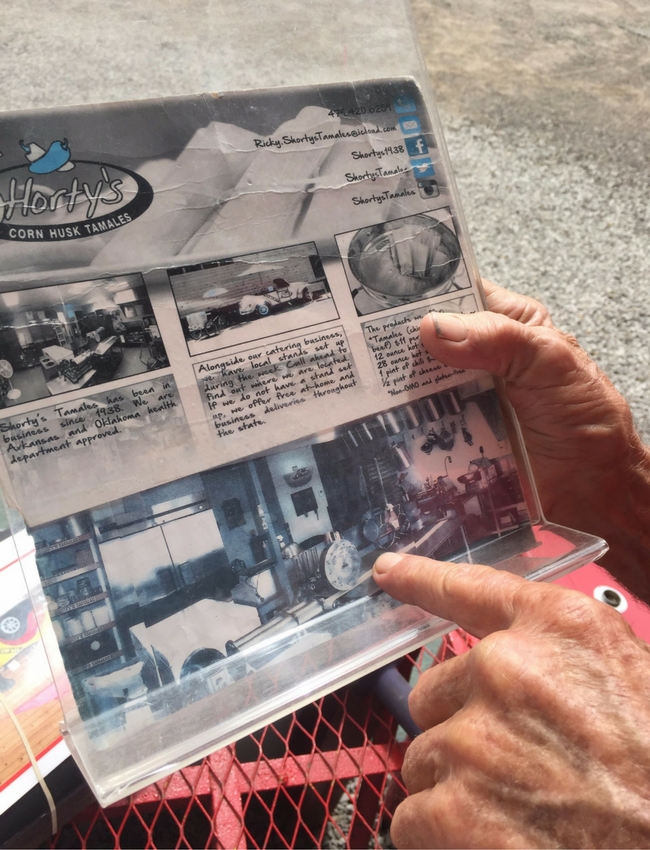 They load the homemade filling (either pork or chicken) and the masa into hoppers, and the two mixtures get put together to form the tamale. While they do use machines to combine the filling and masa, each tamale is still hand-rolled in a corn husk before being steamed.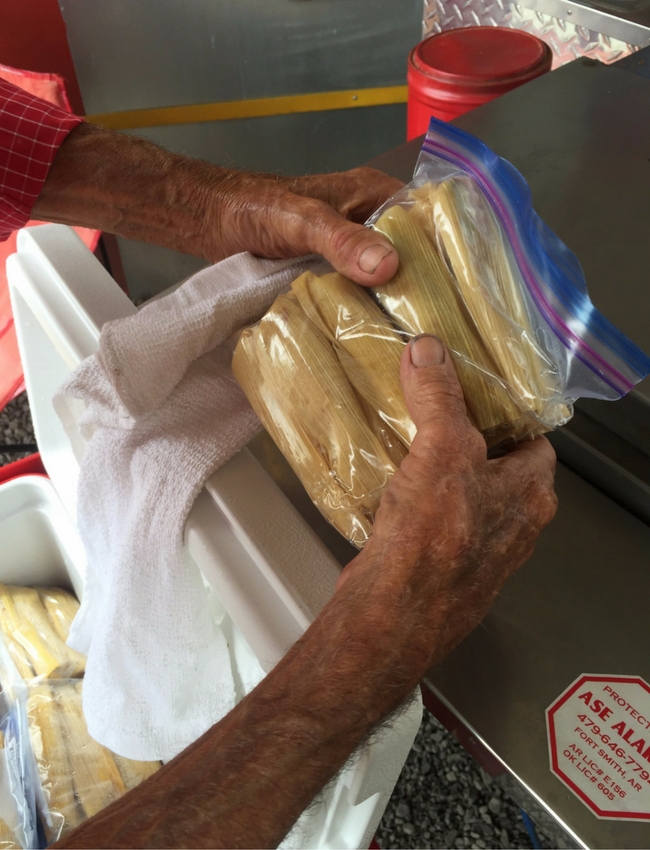 He also explained that each tamale takes a couple of days to make from start to finish. They begin by making the masa, then the deliciously spiced meats for the fillings. He said that they use marinated pork shoulder for the filling, but when I asked him what else went into the recipe, and he kindly smiled and said, "That's a secret, my dear." They also make chili and hot sauce that make fantastic toppings for their tamales.
I asked him how long he's been in business and he said "Oh, too long to remember. Over 50 years."
At their stands, Shorty (and his family and employees) sell tamales, hot sauce and chili. You can buy them in half dozens and dozens, and sauce and chili in large or small (make sure you order large chili in advance!).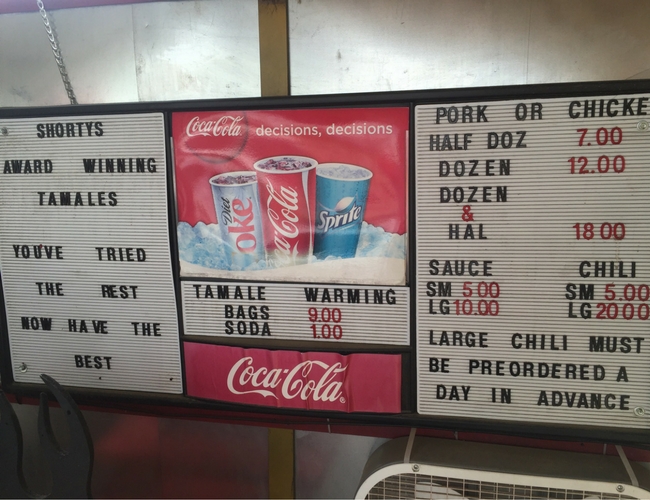 The tamales are hot, so you can eat them right there. Some locations have picnic tables so you can sit and enjoy your food on site. The tamales are also great later, so you can take them home and keep them in the fridge or freezer. Pork tamales are available every day, and chicken are available on Thursday, Friday and Saturday. The chicken tamales are my favorite (and we like to top them with a verde salsa).
Along with being available at Farmer's Markets, special events and stands across the area, Shorty's also sells tamales to local restaurants. They are a favorite at Neumeier's Rib Room where you can get tamales covered in chili, onions and cheese.
You might think that the tamales are traditionally more Mexican food fare, but here they are really a southern staple. You'll find them at BBQ restaurants throughout Arkansas (most famous probably being McClard's in Hot Springs), but why?  The Southern Food Alliance explains that perhaps migrant workers from Mexico worked alongside African Americans, who took on the tamale recipes and made them their own. Another thought is that southern soldiers who traveled to Mexico during the U.S.-Mexican War brought back the recipe. Either way, I'm sure glad that the tamales are a staple here in Arkansas. Many southern tamales are made with corn meal instead of masa (corn meal has a little coarser texture), but Shorty's remains true to the original style.
So next time you're driving through the River Valley, follow your nose to the smell of sweet corn and spicy meat. You'll find a Shorty's Tamale stand and a delicious meal.