Downtown is the heartbeat of Arkansas towns. It is the roots, the story of each town you could say. Each town has a story of it own to tell, and Jonesboro's story is Alive After Five! It all began with the idea of an art stroll through downtown and quickly blossomed into the full-scale downtown event, Alive After Five.
Imagine if a farmer's market and a craft fair had a baby, it would resemble Alive After Five. Started by the Downtown Jonesboro Association in 2013, this open-air street festival is a way to bring the community together to support one another. Local artisans come to feature their latest creations, farmer's are selling their produce and homemade goodies, local musicians showcase their talents, a kid's corner is present to keep the little ones engaged and then you can top off the great evening with an open air outdoor movie night!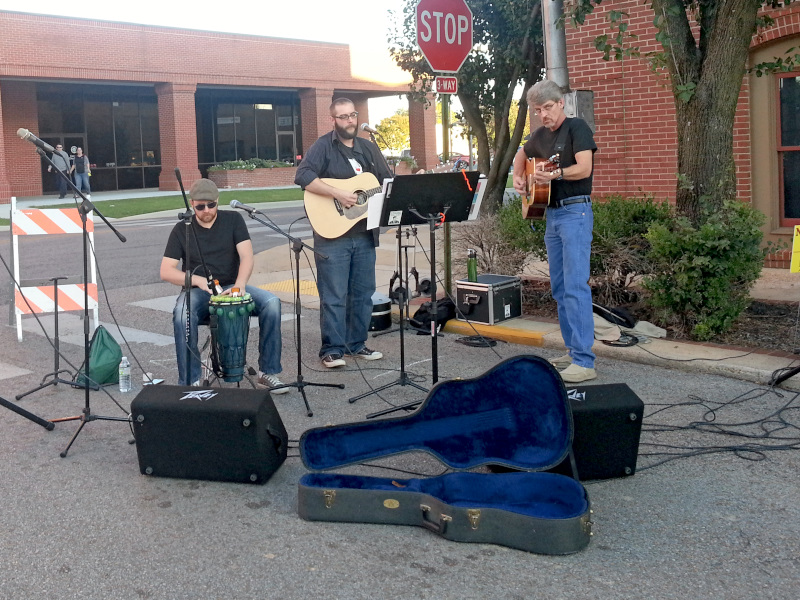 As I pulled into a public parking lot, I could already smell the aroma calling me from the Kettle Corn. The sound of the musicians were like a hand extended inviting me to come join in the festivities. It was only 5:05pm but the jams were already attracting a crowd.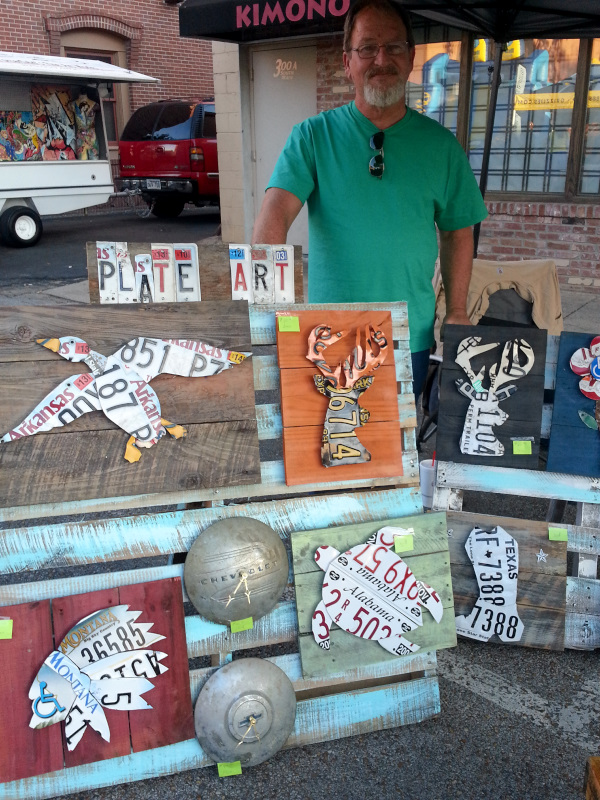 As I browsed the booths full of local and handmade goods, it was pure joy to visit with the artisans themselves. Sure, there were many amazing things that I had the pleasure of seeing, but equally so were the stories of the local hands that made them. Being a lover of upcycling, I was drawn to Michael's booth from White Dog Reclaimed Wood Furniture. He makes amazing pieces of furniture and decor from reclaimed pallets, wood and old license plates. It all started with something he made for his wife and his passion developed from there. If you have your old license plates laying around, he can craft a pretty amazing piece of art for you! I kicked myself for not purchasing the turtle piece for my sister!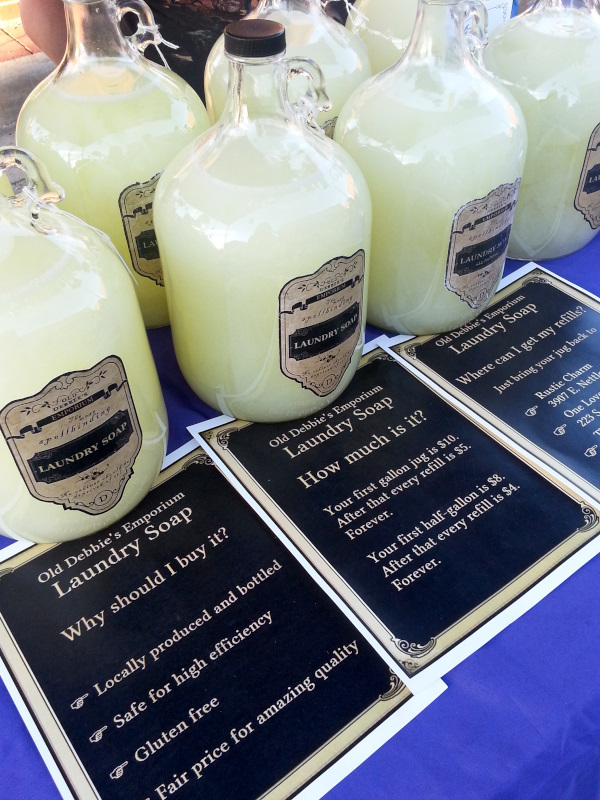 At the end of long row of booth's I found a husband and wife team that make up Old Debbie's Emporium. Their booth was full of homemade products that I think everyone should try! Homemade laundry soap, lotions, creams and even handmade jewelry were some of the offerings at their booth. They spoke about their passion for the downtown area, the future opening of The Main Street Emporium, a pop-up store with Ozark Gypsies for the gifting season and life as a young family.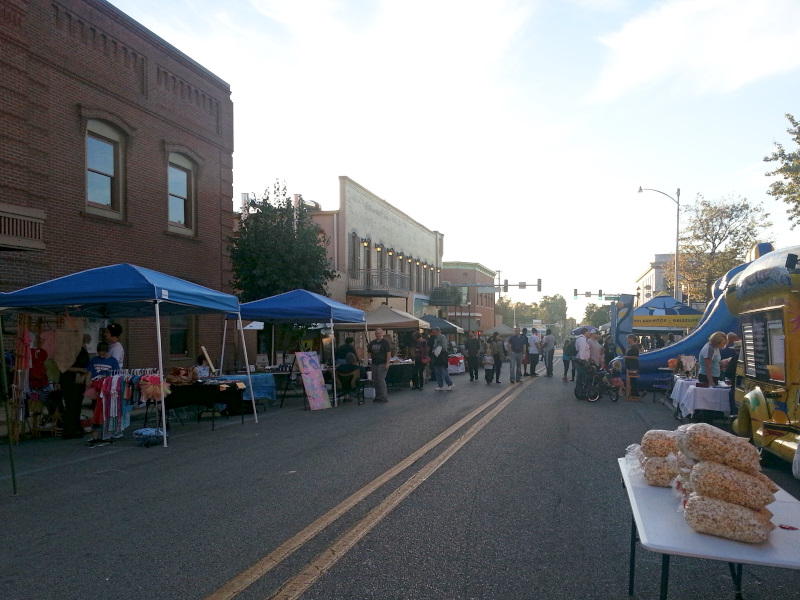 While I would love to tell you about all the amazing people I met at the Alive After Five event, you need to go check it out yourself! The event is held downtown Jonesboro on the first and third Thursday's of the months from March-November.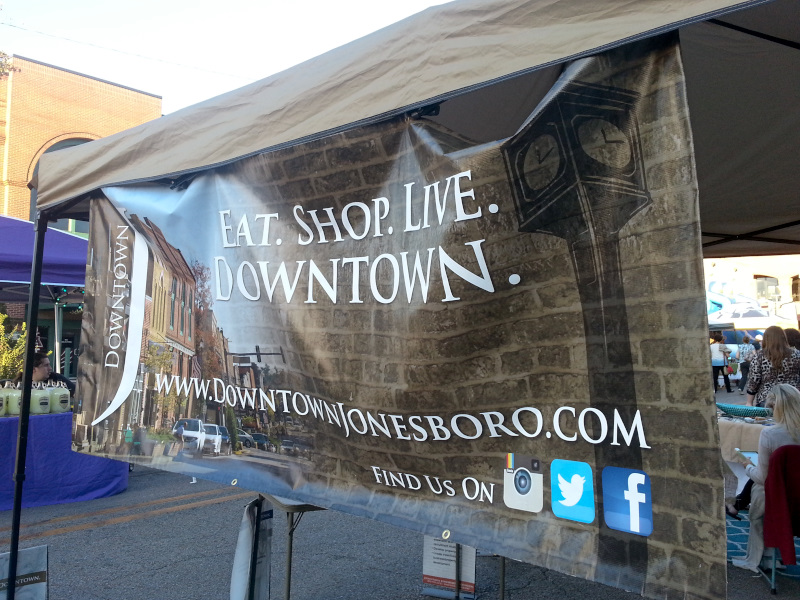 There were so many kind faces, warm smiles and conversations that filled the street. You could feel the heartbeat of the Jonesboro community. It is truly a place to come, unwind and enjoy the local fair, local goods and local life.
Market items include: fresh fruit and vegetables, home-baked goods, flowers, local hand-made gifts, and much more! Come be Alive After Five in Downtown Jonesboro!